Earlier this year, we picked up the Speed Power OTA-R31RS drift chassis. The drifting scene is exploding, so we wanted to try our hands at it.
The OTA-R31RS is an entry level kit. It comes as a roller, with very little assembly needed to get it going. You basically need to mount your servo, and assemble the steering linkages.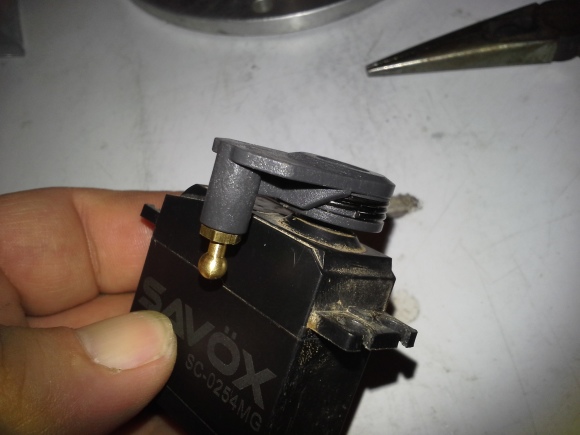 We also had Yeah Racing Spec D Wheels to try out. More on this later.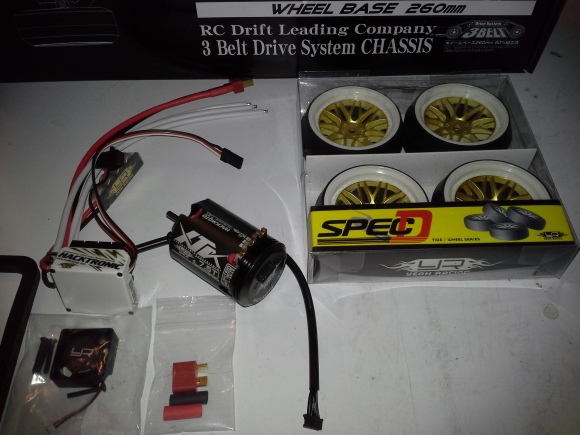 If you remember our Hacktronics ESC review from a few months ago, they make them in three varieties. Each ESC is essentially the same as the other, but you can change what software you are running based on your application. Changing the software gives you a new range of options geared toward your specific usage.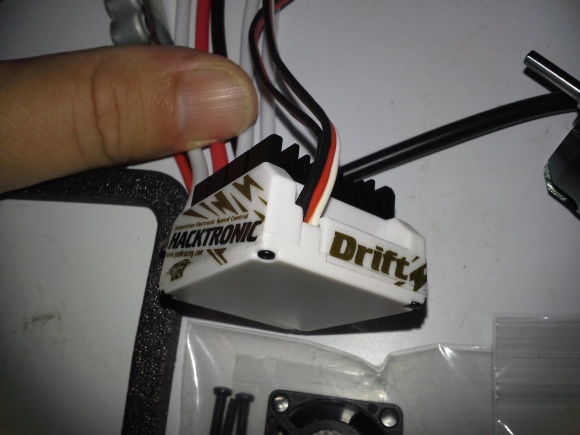 We ran the Yeah Racing Hackmoto 7.5T motor, with a conservative gear to keep temps in check.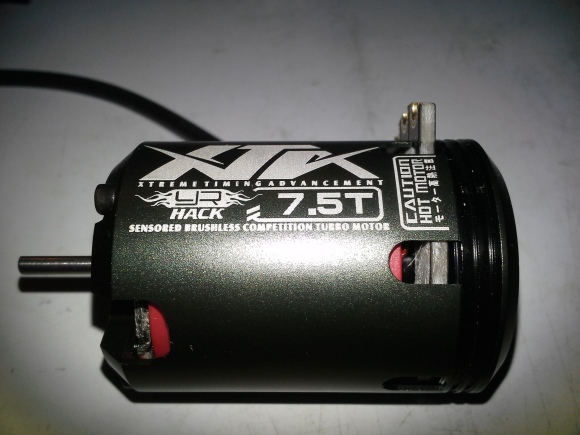 Here's a better shot of the Spec D wheels. These are one piece wheels. The wheels that come in the kit have the wheel itself, with a strip of foam, then the plastic tire.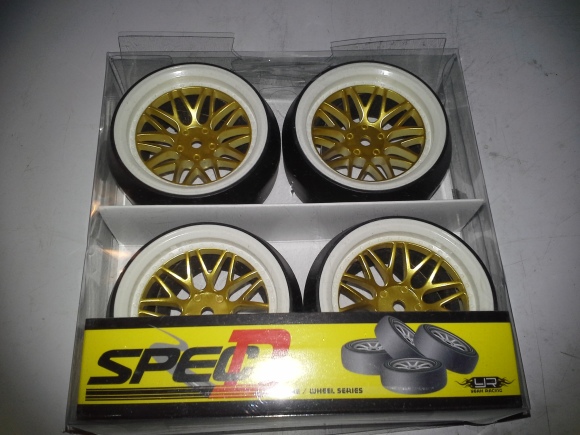 The Speed Power OTA-R31RS features a 3 belt drive system. There is a main belt which is turned by the motor. That main belt ties into front and rear assemblies each with their own belts.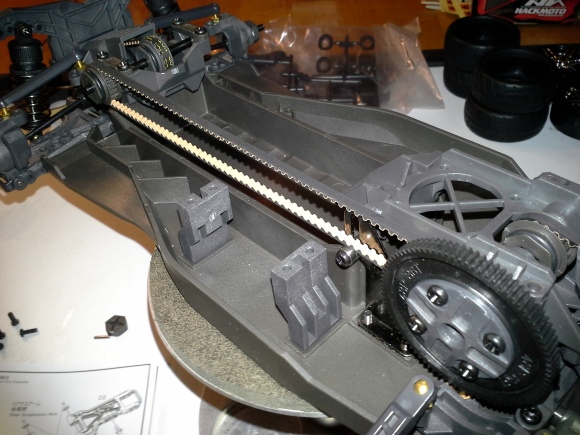 When we slid in the motor, it was a pretty tight fit with the chassis. We were able to get the motor wires soldered in place.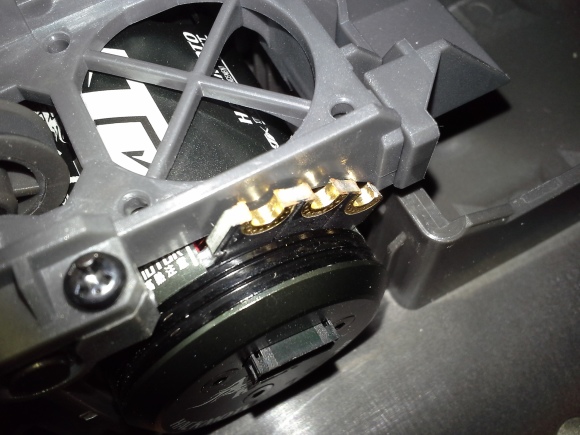 This is the belt tensioner.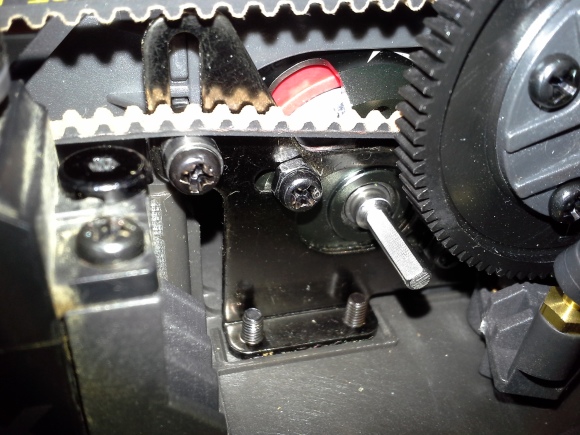 We ran a very conservative pinion to keep temps down.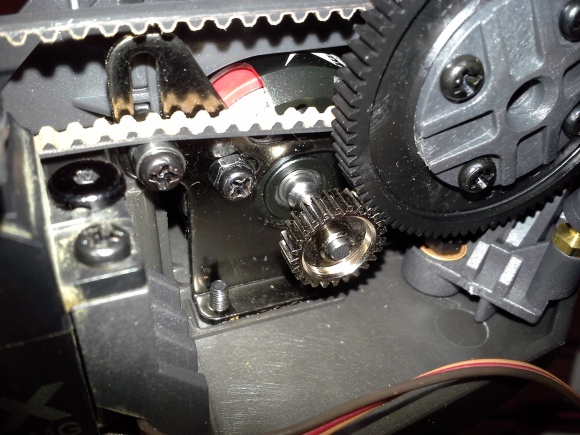 Here is the steering linkage we eluded to earlier.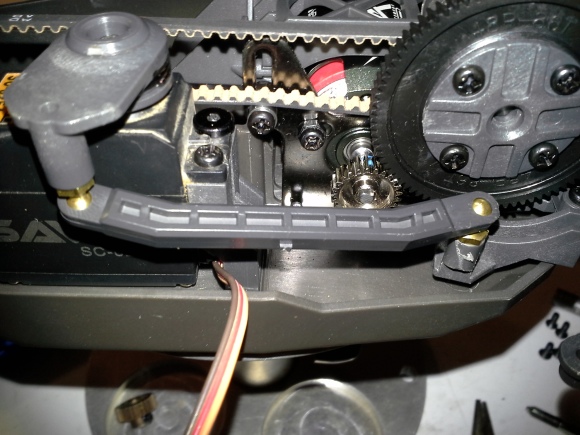 Another piece you need to install is the front bumper. The main support mounts right to the chassis.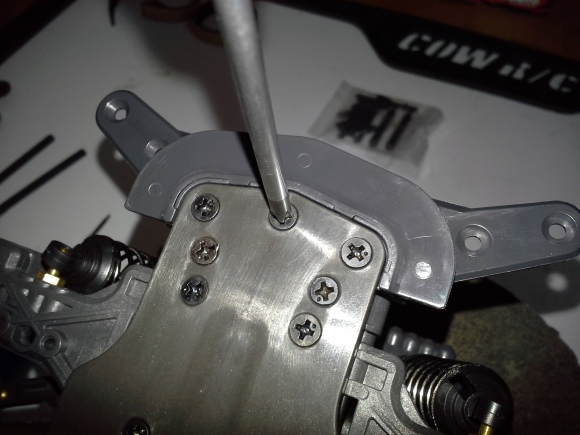 Here we mount the front body posts.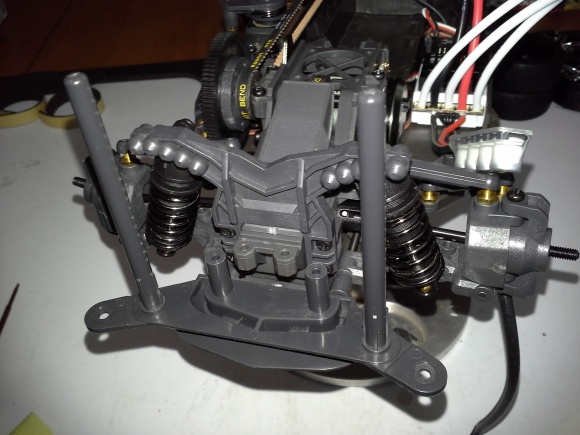 The front bumper is basically a block of foam, but it works well.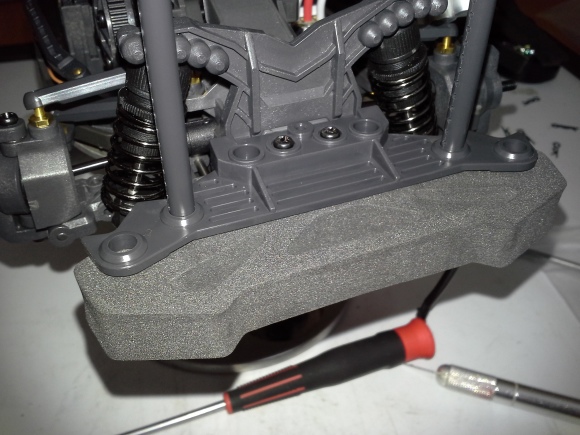 Here's some of the wiring. There is a nice little spot on the left side of the chassis to mount the ESC and receiver.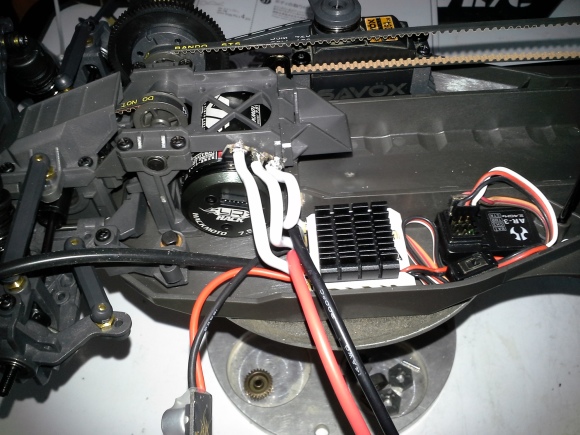 Pretty much ready to go here, with the kit wheels mounted up.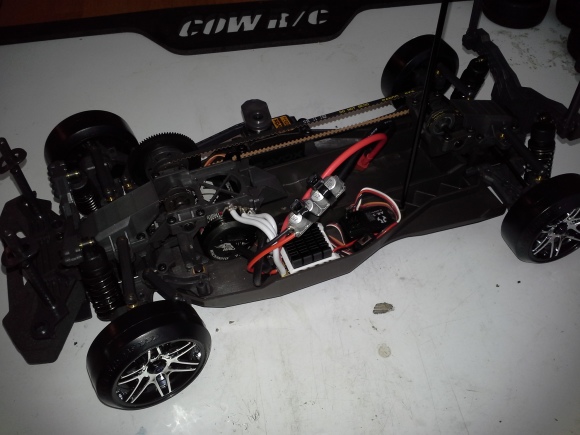 We got with KustomRCGraphics to custom paint our 2002 Acura NSX body. As usual he did a fantastic job.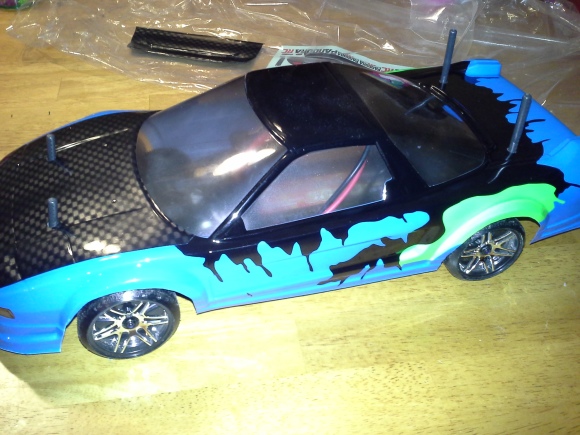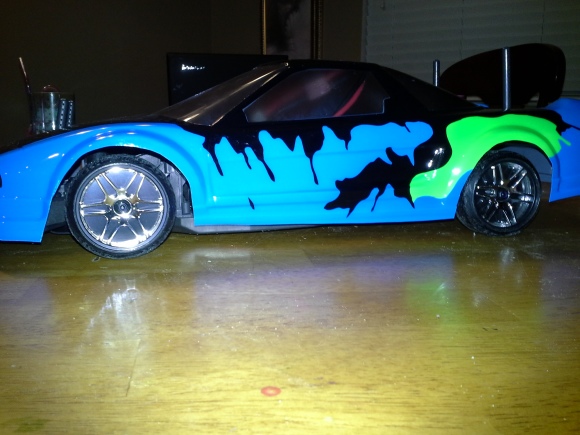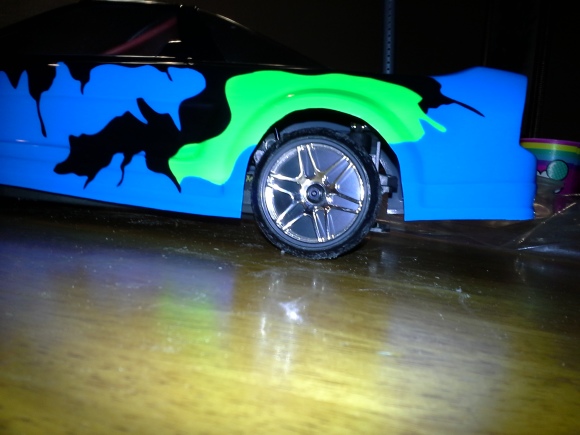 Here's those Yeah Racing Sped D wheels mounted up. It was my intent to save these for when I could hit a proper drift track. I used the stock kit wheels on the street as I learned how to drift.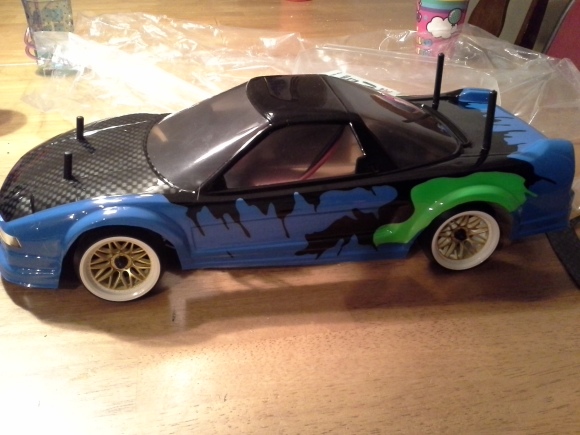 Here's our first video drifting. This was filmed before we got the NSX body back from the painter. The body we used was from our Tamiya XV-01 Rally car.
[youtube]http://youtu.be/w0iDUbxZDYE[/youtube]
After about a week of driving this car, we ran into our first problem. I caught a rut in the sidewalk while sliding sideways. When I tried to get started again, the rear right wheel wasn't spinning. I found that the dogbone had popped out, and it was because part of the resin outdrive had split. This is the rear spool, and is all a single piece. I looked online to find a replacement, and everywhere I looked was out of stock. I have not been able to find a replacement part.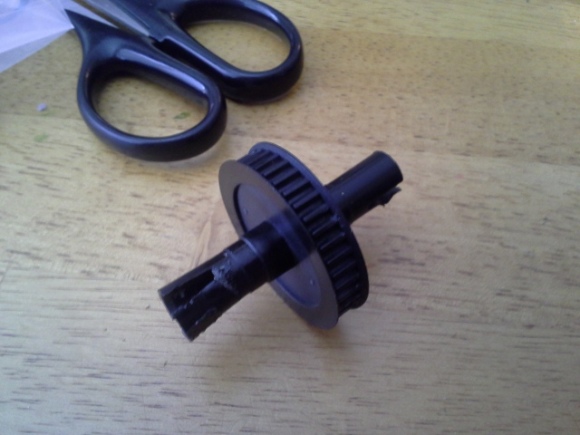 Have a look at this link to Spare Parts for the OTA-R31RS.  You can see that every part is out of stock. This is what we are running into everywhere we look. If we can't find spare parts to fix what is currently broken, this car may be dead in the water.
I was able to get the car going again with the broken outdrive. I slid on some heatshrink, which did a good enough job holding it together to let me get some more run time on the kit.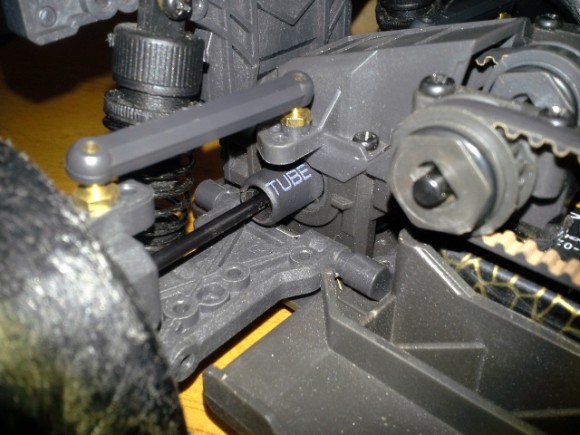 I kept practicing, this time with the NSX body.
[youtube]http://youtu.be/WNejlyaOBjY[/youtube]
I started filming the next video, when the rear wheels stopped moving. After a quick tear down, I found the shaft that carries the pulley for the rear belt had split in half.
I went looking for spares, but so far I have not been able to find anything in stock. We will keep looking, but for now this car is out of commission.
Time for some scores. We are only grading the roller here, not the electronics we chose to run in the car.
| | |
| --- | --- |
| Value | At the time of this writing, this chassis is available for $60. It is a very affordable platform if you are looking to get into RC Drift. |
| Build Quality | The initial quality on this chassis is ok for the price. Some of the plastics are on the soft side though. |
| Performance | The chassis performed better than expected for its price. |
| Durability | Catching a crack in the sidewalk caused the outdrive to split, and then after a few hours of runtime the rear pulley shaft split. I wasn't abusing the car, or putting it through any harder use than could be expected by anyone else. |
| Would I buy again? | I would, with the intent to replace with a higher quality car after a few months. |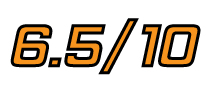 Overall I score the Speed Power OTA-R31RS at a 6.5/10. The durability really drags this score down. If there were spare parts available, or even upgrade parts to fix the issues with this chassis, I might score it a little higher. If you don't know if you would enjoy drifting, you could use this car as a cheap way to try it out, and then upgrade to a better kit.