So last month you saw us build up the Tamiya XV-01 Pro Chassis kit from Tamiya. Now that we've had some time to play with it, I think it's time to share our thoughts. For those that don't know, the XV-01 platform is one that is new for this kit, and they have a Truck version coming out based on it as well. It is a 4wd belt driven car with a front mounted motor. It's got a sealed gearbox and compartments for the ESC/Motor that limit the amount of debris that can get tangled in the driveline and electronics.
This is the PRO version of the kit, so it comes with a bunch of upgrades like full ball bearings, blue aluminum turnbuckles, pro-level shocks, and more. It normally does not come with a body, we are using one from a Tamiya TT-01E Subaru Impreza WRX STI – Team Arai.
So, where do you test a rally car? I asked myself the same question. I've done more racing in the last 2 years than playing. In my basher days I was more into monster trucks, so this type of platform is a little foreign to me. I figured the driveway or a grocery store's parking lot would be pretty boring thus I decided to hit the dirt. Living in the sticks has its advantages when you want to find a dirt road or trail. New York has a pretty impressive amount of state parks/state land, some relatively close by too. I opted to hit one of the local truck trails in the state land. There is mile after mile of dirt road here and even smaller horse/bike trails.
Below is an example of what the area looks like.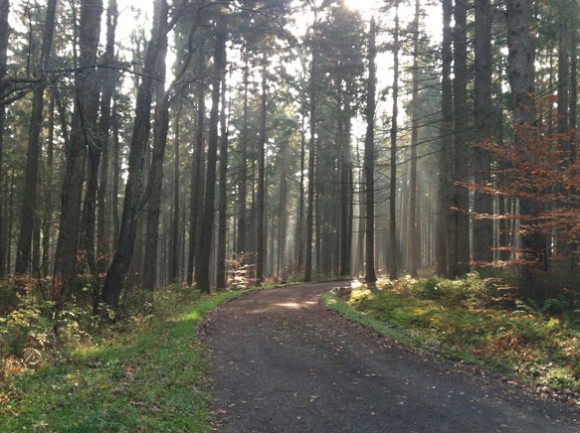 The XV-01 Pro rally car looks right at home on the dirt road. I've always loved the looks of the rally cars.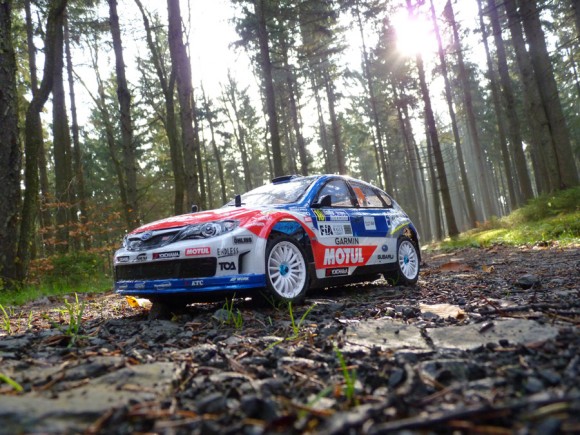 Here we try to do a little fancy photography.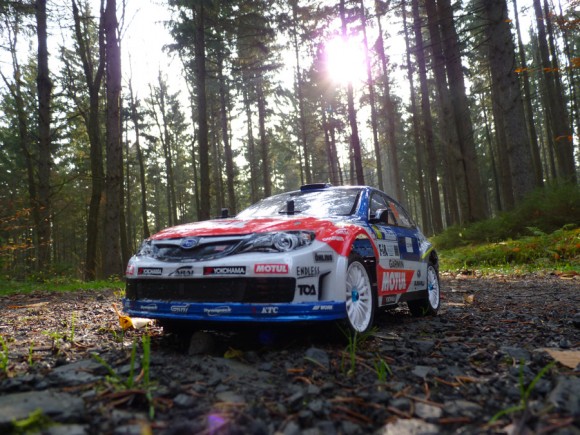 The stickers that come with the body are extensive. I actually think it took me longer to paint and decal the body than it did to build the whole kit itself. There is so much detail. Tamiya always goes above and beyond in this department and always have the most detailed lexan molds and decal kits. They truly are a manufacturer for the modeling enthusiast.
Here are a few more shots of the body in it's natural habitat, and not my pit table.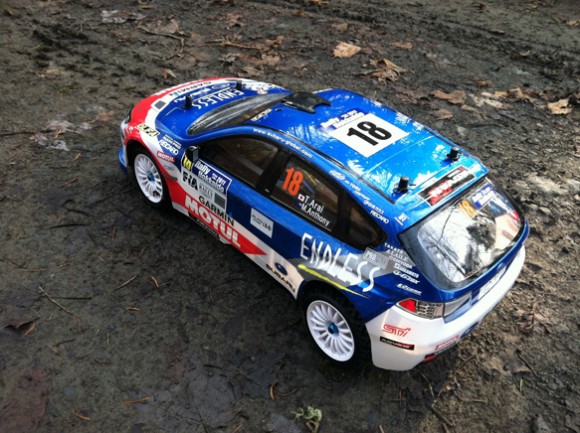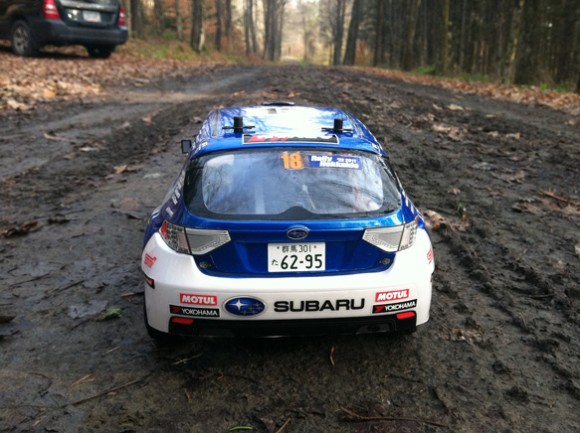 On my very first pass driving the XV-01 on the dirt road it was apparent that I should have gone with a faster motor. The Murfdogg 17.5 is a potent power-plant for a 17.5, but for this application it seems a little slow. For whatever reason, I forgot to bring the radar gun with me on this trip but my guess is it did 20-25MPH. While that isn't slow, for a basher, I'd have liked a little more wheel speed. A 13.5 probably would have been adequate.
The drivetrain was whisper quiet with the belt drive system and it had a decent amount of off-the-line punch. Bottom end torque and wheel speed were still enough to power the car through some impressive powerslides and drifts in the tacky muddy road.