This is a PRO-spec version of the Tamiya 4WD XV-01 chassis. "XV" stands for "Crossover Vehicle". As the name implies this vehicle is intended to serve as a common all-terrain platform which can be used for rally cars, on-road cars, and pick-up trucks. It is equipped with covers to protect the drivetrain and R/C units from dirt and debris and its suspension provides a ground clearance of over 10mm. The motor is mounted at the front and power is delivered via a drive belt to the front/rear gearboxes, which are equipped with gear differential units. The "PRO" spec kit comes with plenty of Option Parts as standard equipment.
We are also building a Tamiya TT-01E Subaru Impreza WRX STI – Team Arai (Item #58538). We will be using that body on this build and the TT01E (the body mounts are in the same location, and we've already confirmed it fits both like a glove). The painting portion of the body build will be in the TT01 build writeup.
I love rally cars. Just the concept of them is very cool to me. A long time ago I built a Ford Focus rally Tamiya TL01. This kit, is NOTHING like that. This is the first PRO spec kit I've ever built from Tamiya. It is loaded with a TON of goodies like full ball bearings, blue aluminum turnbuckles, pro-level shocks, and more.
Let's dig into this thing!!
Here's the shrink wrapped box.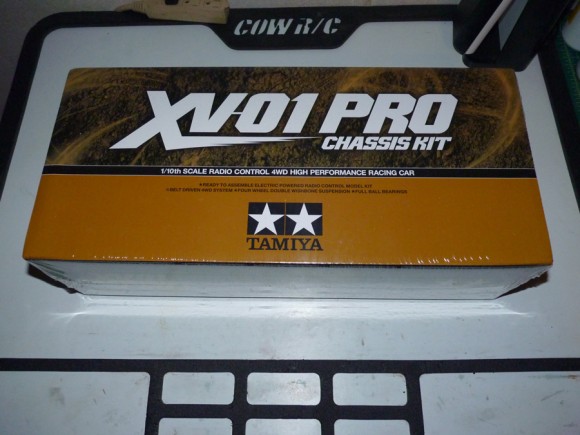 On the end you see a picture of what the final car will look like. (No body is included with the kit, just to reiterate that).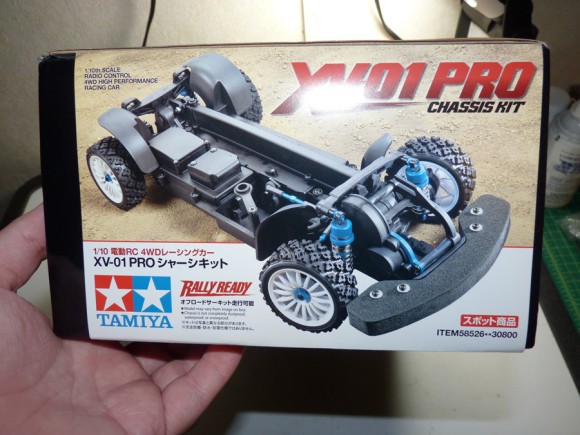 In usual Tamiya fashion, the kit components are nicely organized, and packaged well.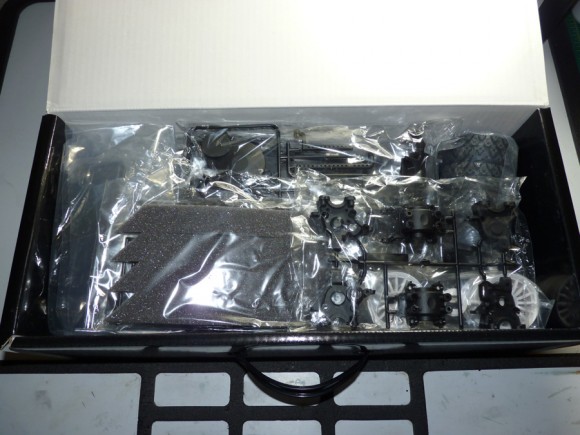 Starting to tear into it a little deeper.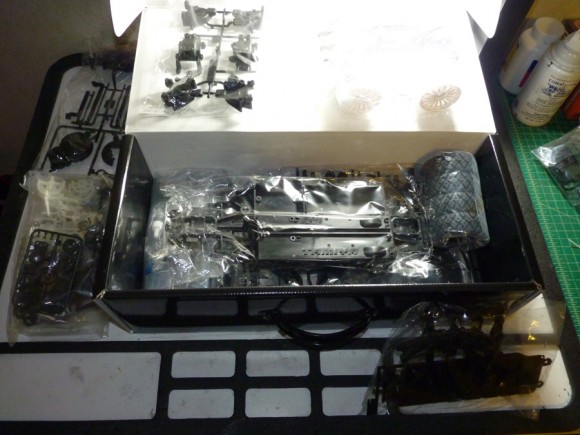 All box contents emptied onto my build space (my CowRC Work Mat).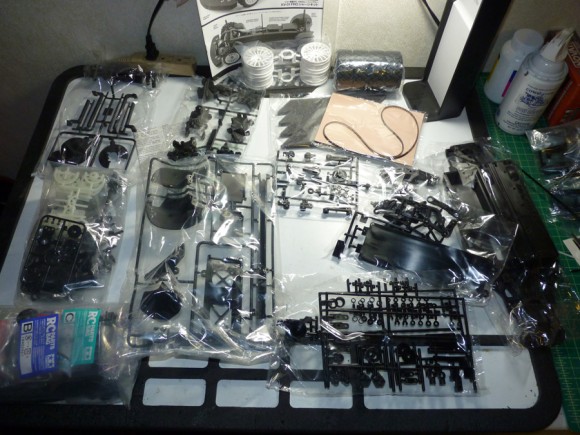 The XV-01 Pro manual. I still have trouble getting over the fact that this has built in fender wells. How cool is that?!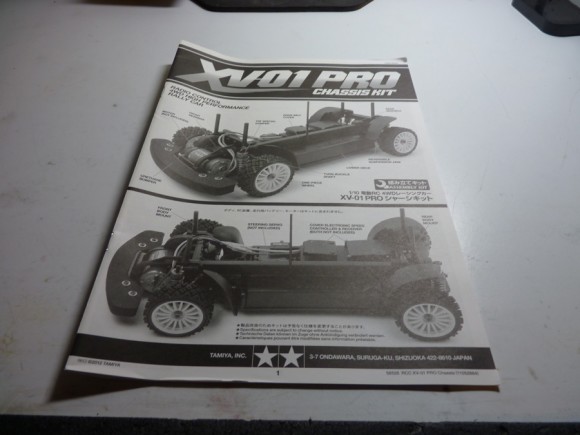 Here are all the hardware bags laid out, as well as the manual and tool bag. This is going to be a FUN build!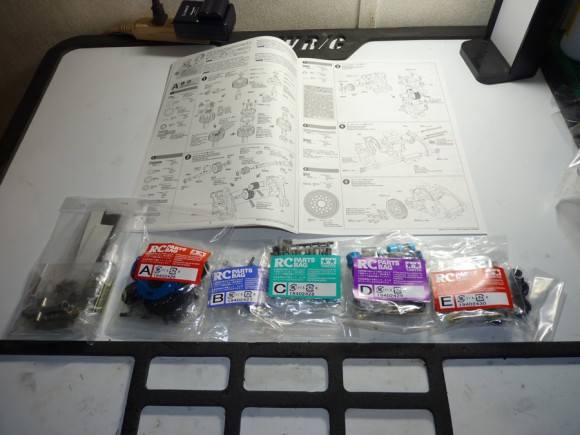 Tool bag contents include the standard 4 way wrench, some allen keys, grease tubes, damper oil, and more.