The Rocket Racing Motor!
When people come to think of RC Motors, And Racing, They look to the higher end of brands to pick and choose their favorite, or just what they see winning at their local track!
I took a Look at a good buddies Serpent SCT A few weeks back, and noticed he was running something alittle different. After Testing out his Truck on the Track, I knew id want to try one! So i went on over to High Voltage RC ( Links are at the bottom of the page) and had one mailed on over. With this Low Budget, Yet High Performance Motor, We can save some money, while keeping the best performance!
Local Racer Austin Brummett had this to say about the Motor  –
" I think the rocket motor is definetly one of most powerful motors I've yet to own and very smooth and stays very cool I've ran the motor in a 12 minute main and with no heat issues or any problems,the motor was very cool to the touch and keep plenty of power throughout the whole main so all in all this motor is a very reasonable and dependable motor for the price" 
Upon arrival, we instantly saw Quality, Where as some other motors come in less protected packaging, this came in a box fit for a tank!
Hard Plastic / Cardboard outer shell, with lots of Detail!
We ordered up the 7.5 Motor, Testing it in a few different vehicles. A Team Associated B5m, B44.3, a Serpent SRX2 MM , and a Proline Pro2 SCT.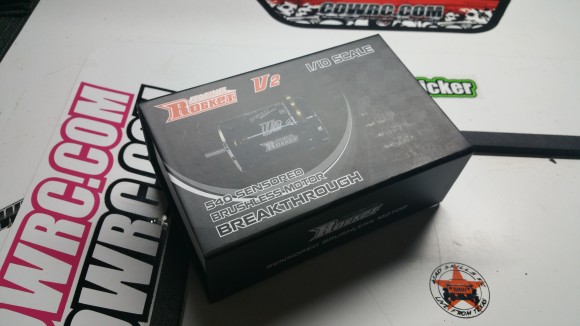 Taking a Look over the top of the Box, we see the Picture of the V2 Motor, and some minor logos.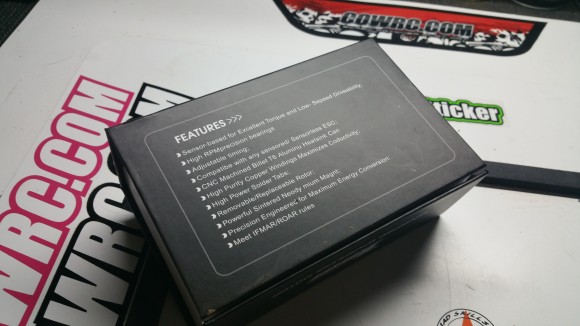 Back of the box lists the Features, the Motor meets ROAR / IFMAR Rules, However not yet ROAR / IFMAR approved.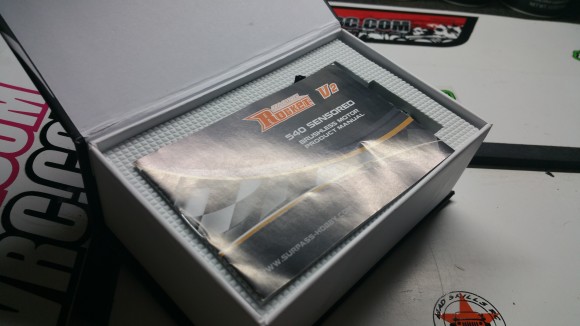 Opening it up, we see the little booklet with the information.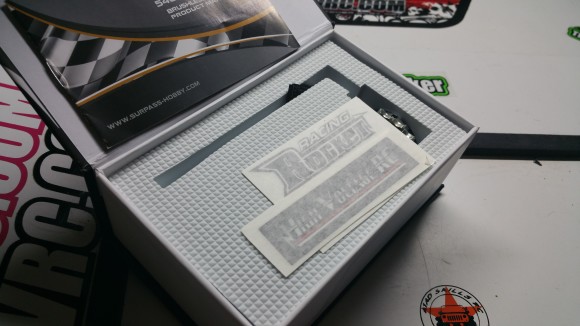 They include a few different stickers! Something that some companies don't even do! Nice touch!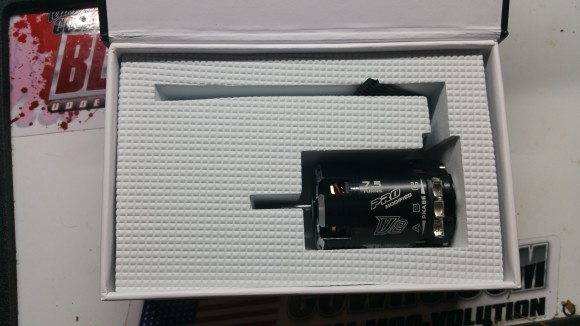 Moving all that out of the way, we get to finally see the motor! Laid in a Tough foam like material, very protected from anything that may happen in shipping.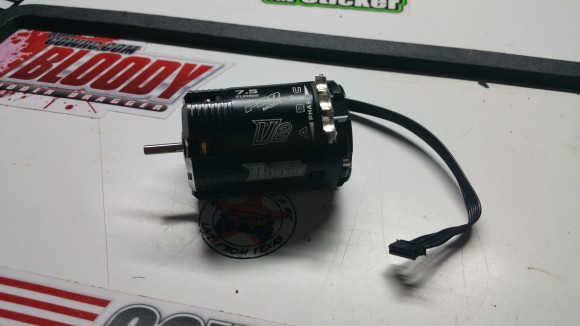 Pulling the motor out of the box, we get to start to take a look at the HIGH Quality In this Budget friendly motor!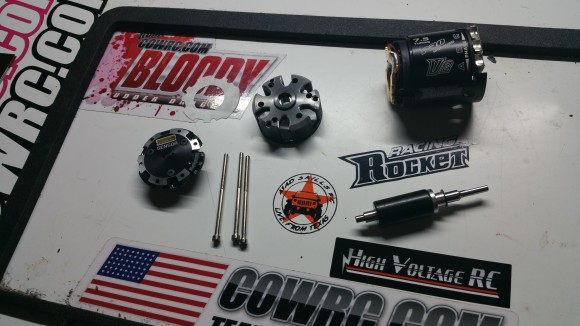 To see the True quality in something, you don't just look at the outside of the Motor, You have to pull it apart and see the inside!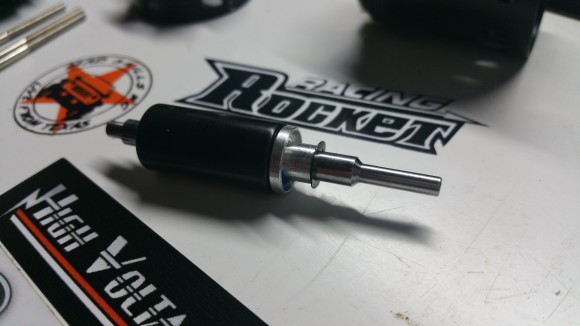 Rotor magnet is fairly strong, will pick up any screw you have near by.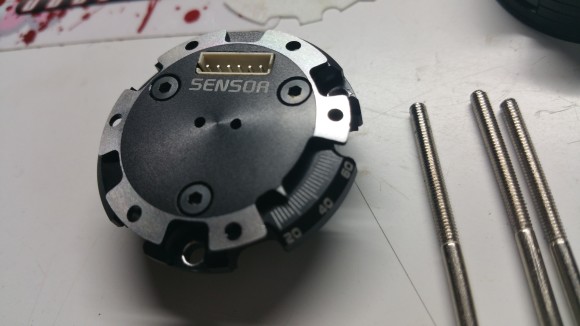 The Machining on the edge is beyond awesome! You can adjust the Timing on the motor with a 1.5mm Allen head, we stuck it to 40 degrees and called it a day, no need to adjust for more timing with a Mod Motor.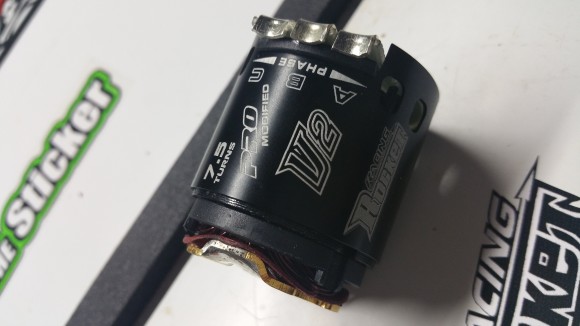 The Etching on the motor Clearly states everything you need to know! V2, Rocket Racing, 7.5 Motor, A B C Phasing!
More Awesome Machining!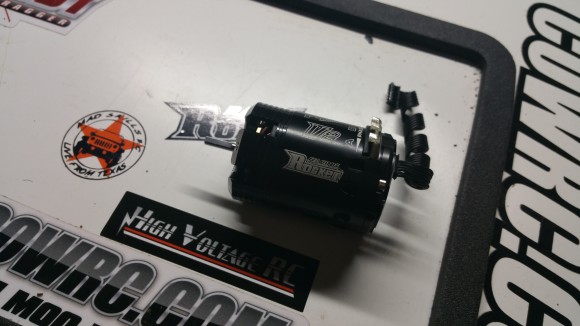 The Included sensor wire was long enough for Most vehicles, however since i already had mine laid out, i stuck with the one in the car when installing my Rocket RC Motor!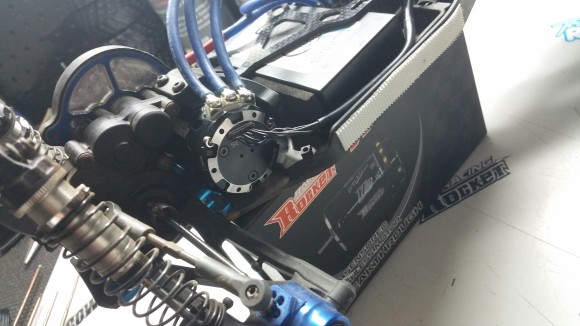 Installed Picture!
This motor jumped into a few different vehicles the days spent track testing.
Performance : The Performance For this motor matched most other high dollar motors i have ran! The smoothness on the bottom end you expect from any sensored motor was there, and even smoother! I was able to ease into every turn and then squeeze down hard and keep that power! This motor is a Powerhouse that you should probably have in your car if you're looking for a Great motor!
( Rocket RC Also has an 120 amp ESC That i plan to test down the road along with this motor! , Link at the bottom of the page)
Temperatures : With testing in multiple different vehicles, i wanted to push the limits of this motor, within safe reasons. I was able to keep the motor around 150-160 after running from 10-15 minutes. with no worries of it going higher, and not changing gearing from other 7.5's. Temp wise, I don't believe you'll ever have to worry about any problems!
Value : With the Low budget price of $49.99 from High Voltage RC, I don't think you can beat this performance at this Price point!
Time : Alot of people also ask about shipping times, and things along those lines, I ordered it on a Friday night, and it was at my door on Monday Morning!
Rated :  9/10
Links : 
Main Page
(http://www.highvoltagerc.com/)
Motor ( http://www.highvoltagerc.com/Rocket_Racing_V2_RS540_Sensored_Brushless_Motor/p3426924_14909723.aspx)
ESC
(http://www.highvoltagerc.com/Rocket_Racing_RS120_Turbo_Speed_Control/p3426924_14540994.aspx)