I have always found that when adding tire prep it was always messy. I have also wondered about the chemicals that could come in contact with my skin,  since the solutions were meant for softening rubber tires it couldn't be that great soaking into my skin as well.  I would always wear gloves to be safe. Now, I found the type of applicators that would work perfect from Yeah Racing & rcMart.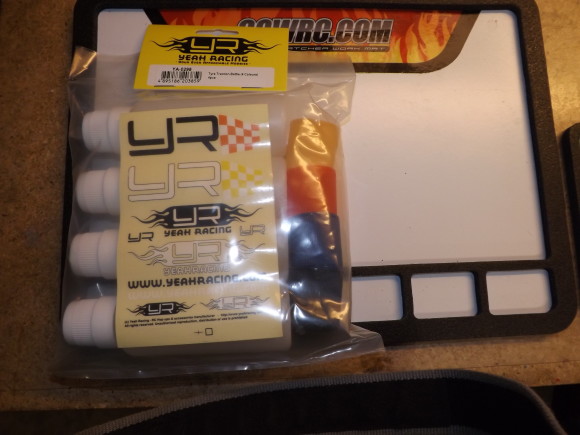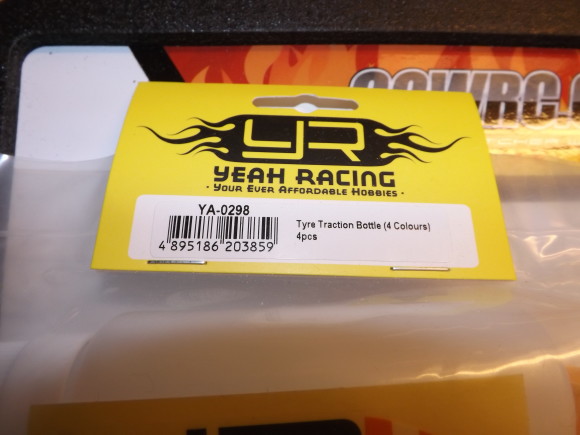 Above is the part numbers you would use when ordering from Yeah Racing or rcMart.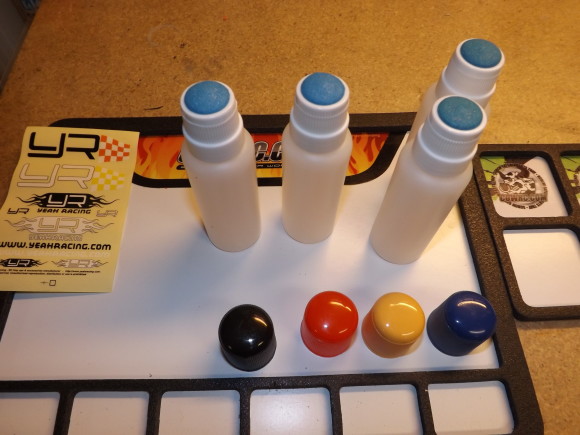 The applicators come 4 to a package. They contains four different colors caps – Yellow, Red, Blue and Black. This gives racers convenience of identifying liquids for different track surfaces. A lot of preps are already colored, but if you use different manufactures of traction control, you may have the same color solution and these caps will help you differentiate which solution you want to use. A decal sheet comes in the package as well to help with the bling on your ride.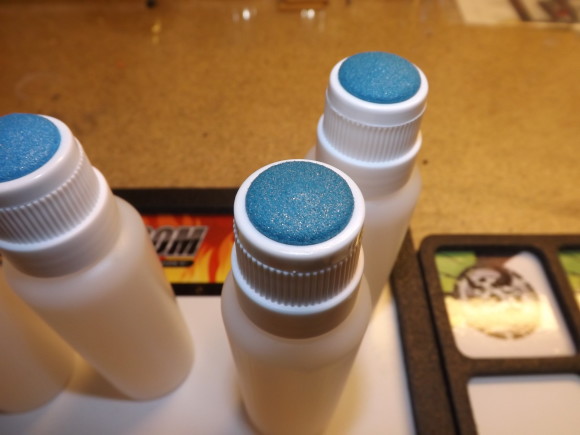 when applying the prep to the tire, It is always best to dab the sponge applicator on the tires and not to drag the sponge on the tires. It will wear it out and possibly damage the foam top.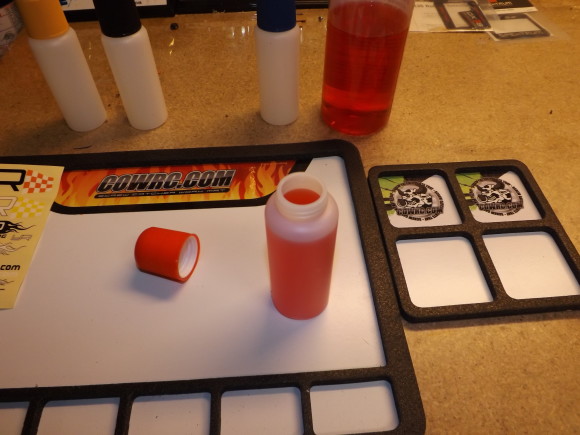 Filling the applicator bottle from a larger bottle of tire prep.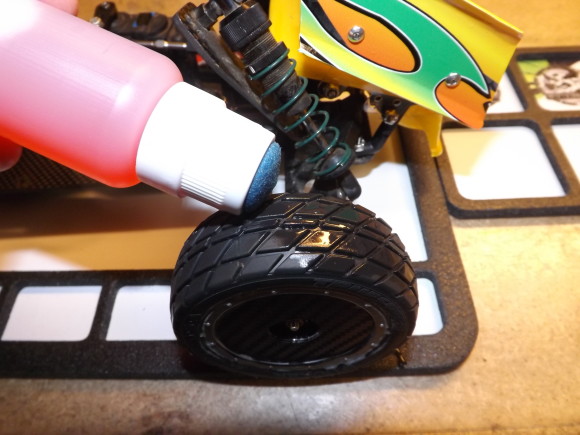 Lightly dabbing on the tire will give you the best results. When you first use the applicator it needs to soak the prep into the sponge. Just dab it a few extra times when first used. It also should be noted that the bottles should be stored upright.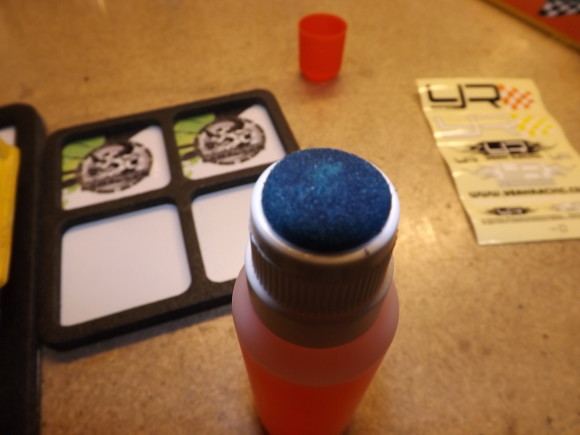 Yeah Racing has a winner of a product for the drivers who are more concerned about the chemicals coming in contact with their skin. It also is a great way to apply prep in the safest way and adds to your prep organization.
Some manufactures have foam applicators just like the Yeah Racing applicators that come from rcMart, but not all have it. Now it is great that we now can purchase dry unfilled containers to use for our own types of prep without the added cost of always purchasing full bottles.