VRC Pro (or Virtual RC) has been around a little while now. It is a R/C racing simulator for enthusiasts who want unlimited resources, non-stop practice and instant racing with anyone, anywhere on the planet.
I have spent some time with VRC Pro, both with the original lineup or tracks and vehicles, as well as with the new added, and exciting OFF-Road segment. This review and intro has been a long time coming, due to various projects I've been having to put in front of it, issues with my home PC (more on this later), and my somewhat lack of interest in the on-road lineup they started out with (this changed as I spent more time with it).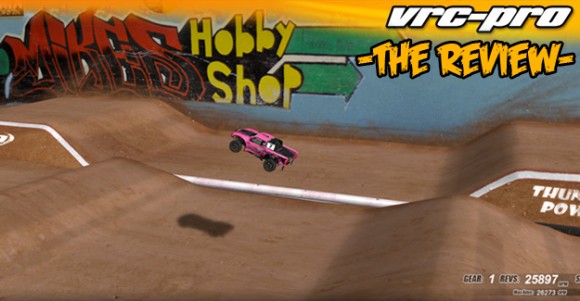 Let me first talk a little bit about VRC in general. This is no computer game. It is a 100% legitimate R/C Simulator. You can use your own radio (with the purchase of their USB adapter, or if you have one of those chinese (FlySky, HobbyKing, etc) radios, most come with a USB cable). You can adjust almost every aspect of the car, from tire compound to gearing, and it provides a noticeable change. You have to marshall yourself when you jump the pipe of flip over (a quick blip of the SPACEBAR). There is so much to VRC Pro, it's almost intimidating as a new user to take it all in.
I'll be testing this with the Futaba 4PL from the 2012 CMN Charity Raffle.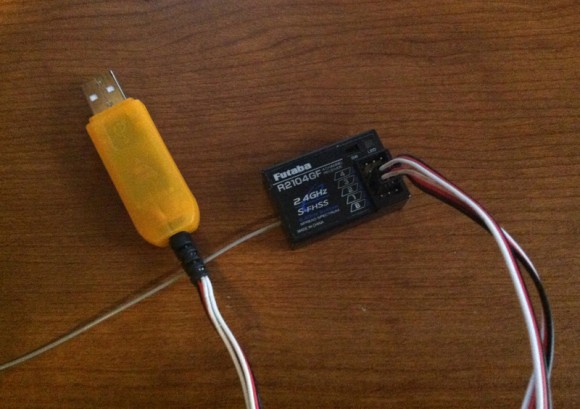 Fear not though, I'm going to walk your through it, one aspect at a time (on the next page). First, let me show you some videos of the new Short Course stuff, as well as some of the on-road stuff.
OFF-ROAD Videos!
[youtube]http://www.youtube.com/watch?v=gh-lGJTHiFo[/youtube]
[youtube]http://www.youtube.com/watch?v=n9vR9B0C8Io[/youtube]
[youtube]http://www.youtube.com/watch?v=gaanniCCsj4[/youtube]
2011 VRC Pro Masters 1:10 ISTC Semi final A
[youtube]http://www.youtube.com/watch?v=gXOBRvxgRrc[/youtube]
VRC Pro 1:12 Stock class 10.5T at Haarlem WC track
[youtube]http://www.youtube.com/watch?v=ytCHkapNQIY[/youtube]
VRC Pro Tamiya Open 13.5T A-main
[youtube]http://www.youtube.com/watch?v=AmV4NYoaBNY[/youtube]
Keep reading to find out more using the page numbers below! Special prize at the end 🙂