As most of you know, RCSoup is all about giving back to the community. We do what we do for fun, and not for profit. What little money we do generate from advertising and Merch sales, all goes back into the site, to either pay for travel expenses for event coverage, being able to bring you more gear, or to pay for promotional items like banners and business cards.
Last year was our first year as a site, and Tamiya USA was generous enough to help us get started with some actual vehicle reviews. They sent us a CR01 Land Cruiser to build up and review. We eventually wanted to pass that generosity along and we came up with the 2011 Children's Miracle Network Charity Raffle. We ended up raising $1,585 for CMN. We thought it was a brilliant success and wanted to do it again this year!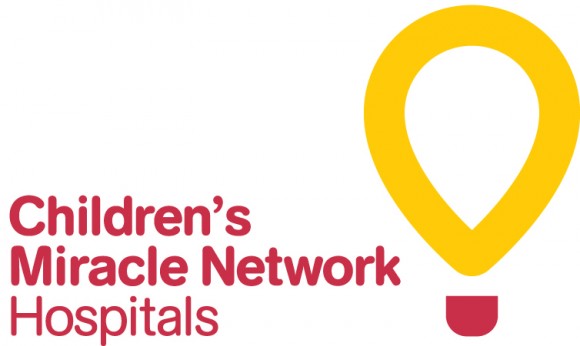 Let me tell you, this year is going to be INSANE! We had originally planned on repeating with just 1 vehicle, but we had such overwhelming support from some of the biggest names in the industry, that we are not just bringing you 1 truck up for grabs.. but 6!! Six vehicles, means 6 winners!
Keep in mind, these are all "Projects" that we raffle off, not new in box kits.. they will be built up on our site for your viewing pleasure, and we'll give them all a thorough review before we donate them to the raffle. They will all be cleaned up into a near-new condition before the raffle though, partly with the help of our friends at Canalside Racing Products through the use of their Pro Shop Services.
Two of the trucks you already know about, they will be the Tamiya Clod Busters used in the Road To Clodapalooza segment we are doing. One stock Clod for Retro class, and one modified Clod for the modified class.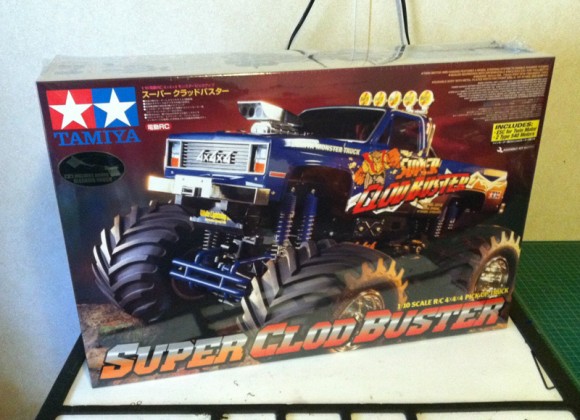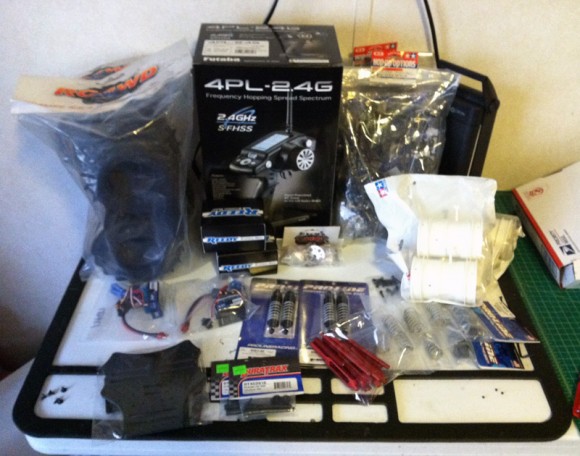 We also have Axial on board this year! Maybe you've read about what we'll be building? I don't see how you couldn't have.. this beast of a kit is brand new this year, and has already generated a TON of excitement. We are thrilled to be able to have our chance at building one and letting you guys know what we think! It's the 4WD EXO TERRA Buggy!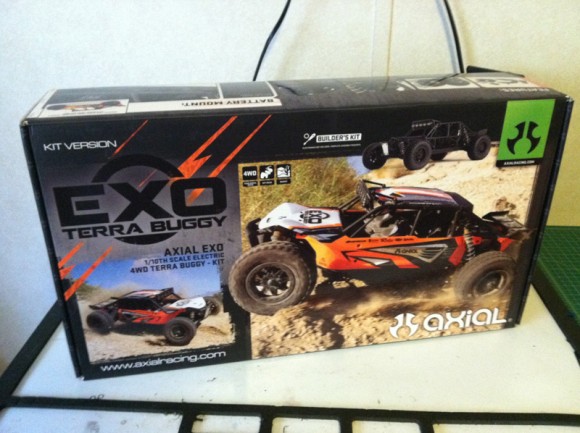 What else could we throw in? Well.. with the help of ABC Hobby USA, we're bringing in some much needed on-road flavor to RC Soup this year! We have their new FWD Mini, the "Grid" that we'll be building up. On top of that (literally if you look below), we have their AWD Mini, the "Genetic". We are psyched to get wrenching on these and do something cool with them!
Alright, there you have it.. All of these builds will be progressing in the next few months, along with a variety of other "original content" articles. Keep an eye out for them, and know while reading those articles, that the vehicle could end up in your hands come raffle time!
Wait, what's that?
Oh, we only listed 5?
Sorry about that.. the other one is top secret, locked in the vaults of the Atomik RC R&D Lab. You'll just have to stay tuned to learn about that one!
I'd also like to take this time to thank all of the companies who are sponsoring this so far! We couldn't support this great cause without you!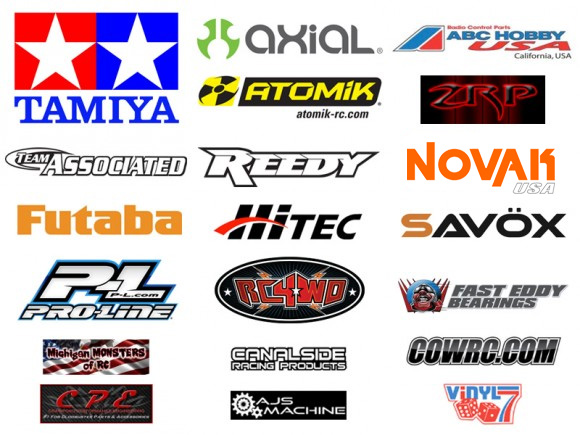 Tamiya USA
Axial
ABC Hobby USA
Atomik RC
Zyck Racing Products (ZRP)
Team Associated
Reedy
Team Novak
Futaba
Hitec
Savox
Pro-Line
RC4WD
Fast Eddy Bearings
Michigan Monsters of RC
Canalside Racing Products
CowRC.com
Crawford Performance Engineering
AJS Machine
Vinyl7.com