When Kevin said he was going to get the new Atomik V2MR buggy for a build and review I was excited to see it and test it out. Then he told me his idea was for me to run it at Motorama in Pennsylvania. My excitement went away. I hadn't ran a 2wd buggy since the 90's when the gold tub RC10 was popular. I have been running 1/8 Nitro Buggy and 2wd and 4wd Short Course over the last 10 years. I was under the impression the 1/10 buggies were delicate and difficult to drive. I was wrong! The Atomik buggy is well built, easy to work on, and fast right out of the box. Kevin did the build and I finished it up with the electronics. I raced it at Motorama, a trophy race at CRC Raceway in Rome, NY, and a trophy race at Redneck RC in Baldwinsville, NY.
To recap the buggy, here are pics of how we ran it. These can be found at the end of the Build Up article if you haven't seen that. Everything is stock. We ran it with a Thunder Power Lipo, Tekin RS esc, and a Thunder Power motor.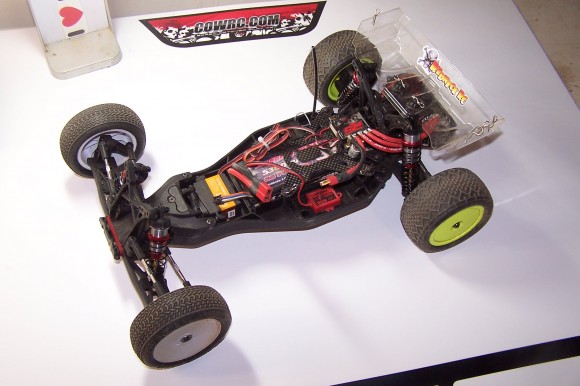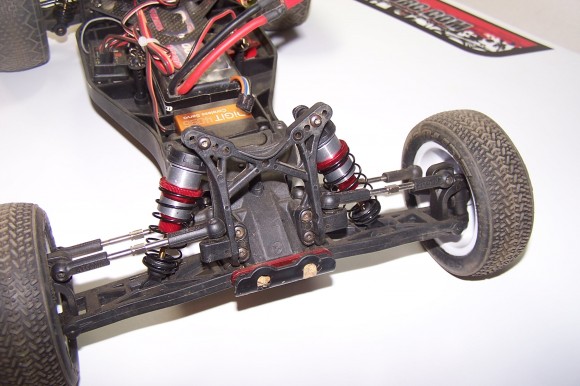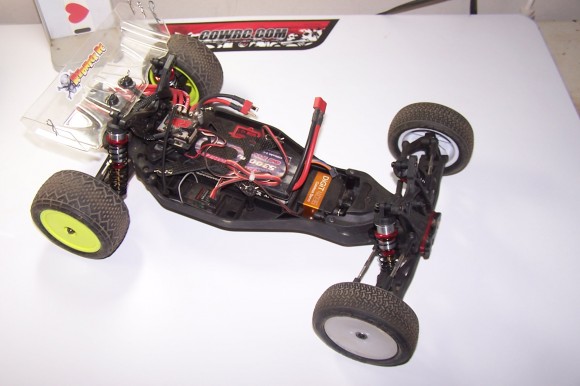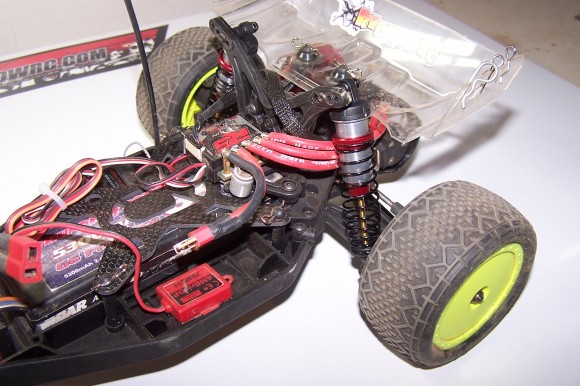 For steering duties we chose the Savox SC-1257TG servo. I have been really pleased with Savox servos since using them in my 4×4 SC truck. The 1257 has plenty of speed and torque for the buggy steering. Zero issues. I would totally recommend this servo for any light 2wd 1/10 application.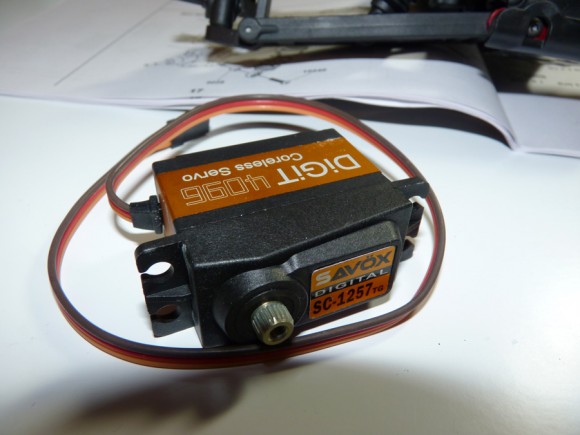 For tires we chose Proline's Scrubs in the front and Suburbs in the rear. Both in clay compound. Using them for the first time at Motorama they felt good starting in practice. They did need to be broken in on the pavement before hand to take the sharp edges off. After Motorama we used them at the Redneck R/C's trophy race (further down). Two full weekends of racing and they show minimal signs of wear.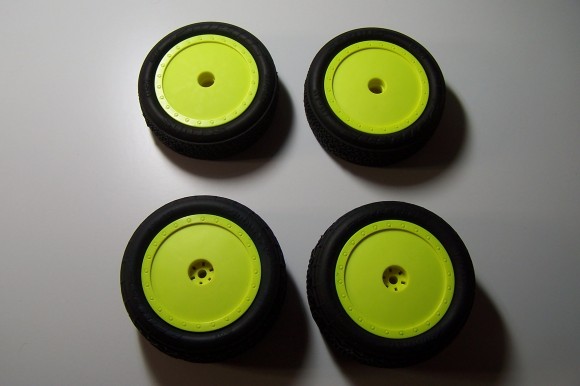 The tires have a great balance of cornering speed and forward bite. We mounted them to standard B4 (non-hex) wheels from DE Racing.
Continue to the next page for the event recaps.