Welcome to Week 1 of the Soup Days of Summer Giveaway. We're kicking it off with a bang!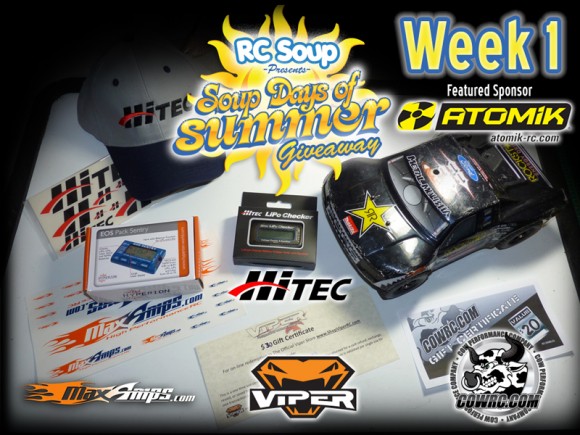 The featured prize this week is the Atomik RC Brian Deegan Mini SC Truck!
The winner is James Sisson from Locke, NY!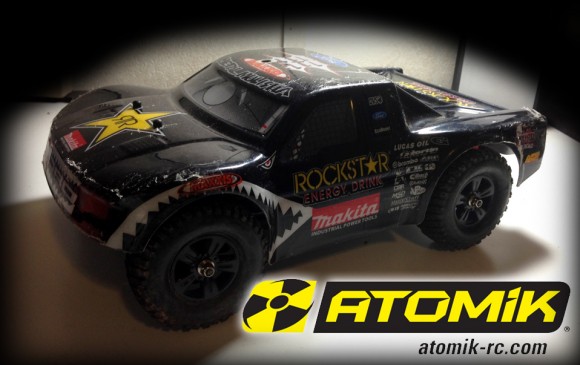 This was our test model from the review. It's pint-sized awesomeness. A 1/18 RTR 4wd Short course truck, complete with radio, battery, etc.
If you missed the review, check it out HERE!
For more about Atomik RC, check out their website.
For runner up prizes this week we have:
To enter to win one of these 6 awesome prizes, simply submit the form below. You may enter as frequently as once per day. For full rules, see the original Announcement post.

Winner for Week 1 will be selected July 12, 2013.
ENTRIES FOR WEEK 1 ARE NOW CLOSED! Feel free to enter Week 2!
As always, Like us on Facebook or follow us on Twitter to keep up with all the happenings. We will be giving away other random prizes on those social media sites throughout this promotion.