Welcome to Week 3 of the Soup Days of Summer Giveaway. We're still going strong! More prizes this week than last week!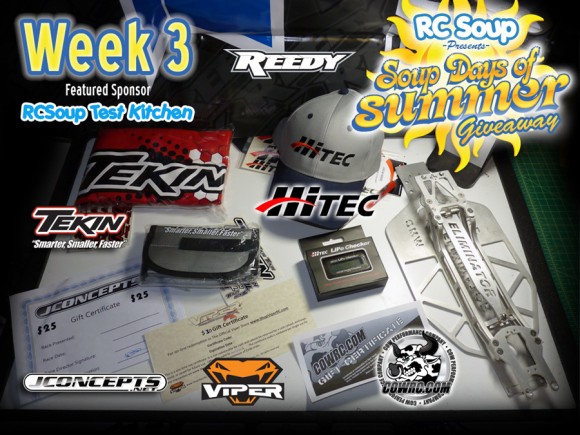 The featured prize this week is the WMD 2WD Slash LCG Conversion chassis we tested in the 2WD Slash LCG Chassis Shootout! If you go back and read that article, notice it's age. This was before the ANZA, Pro-Line, and several other chassis kits came to the market. We tried to reach out to WMD for comment but were unsuccessful. I don't believe they are around any longer, which is a shame… because this was a really well made chassis. Anyways, our time with it is done, and we're going to pass it on to someone else. This was originally a $99 chassis kit, and is still in great shape. Fresh from the RCSoup Test Kitchen.
The winner is Matt Fredendall from Round Lake, IL!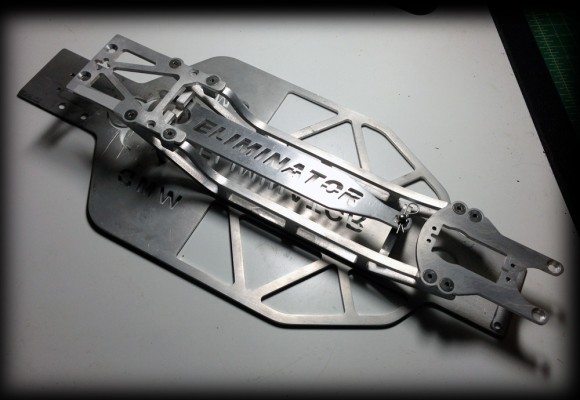 For runner up prizes this week we have:
To enter to win one of these 9 awesome prizes, simply submit the form below. You may enter as frequently as once per day. For full rules, see the original Announcement post.

Winner for Week 3 will be selected July 26, 2013.
ENTRIES FOR WEEK 2 ARE NOW CLOSED! Feel free to enter Week 4!
As always, Like us on Facebook or follow us on Twitter to keep up with all the happenings. We will be giving away other random prizes on those social media sites throughout this promotion.