Welcome to Week 2 of the Soup Days of Summer Giveaway. We're still going strong!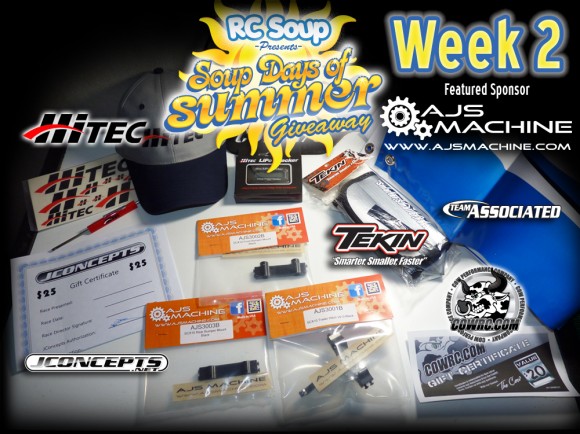 The featured prize this week is an Axial SCX10 BlackOut kit from AJS Machine!
The winner is Shane Tadlock from Metairie, LA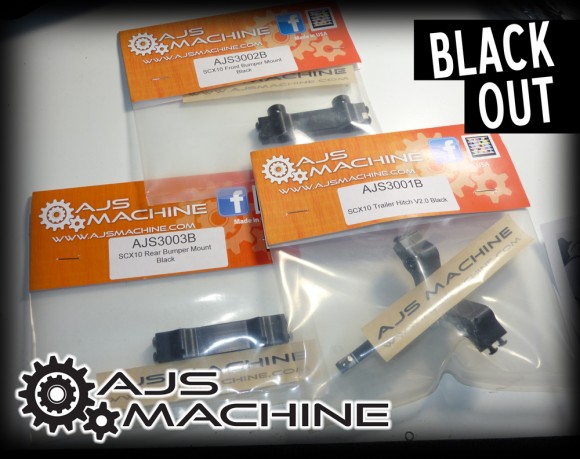 The kit will include your choice of:
1x AJS3001B Hitch Black or AJS3003B Rear Bumper Mount Black (not both)
1x AJS3002B Front Bumper Mount Honcho/Dingo or AJS3006B Front Bumper Mount for Rubicon (not both)
1x AJS3004B ESC Mount Black (not pictured)
For runner up prizes this week we have:
To enter to win one of these 7 awesome prizes, simply submit the form below. You may enter as frequently as once per day. For full rules, see the original Announcement post.

Winner for Week 2 will be selected July 19, 2013.
ENTRIES FOR WEEK 2 ARE NOW CLOSED! Feel free to enter Week 3!
As always, Like us on Facebook or follow us on Twitter to keep up with all the happenings. We will be giving away other random prizes on those social media sites throughout this promotion.