So this is my second installment to the "Road to Vintage Nationals". I previously freshened up an RC10T. I need to run a second class so I decided to run a Gold Tub RC10. This is just like the one I started RC racing with back in 1995. This was purchased from a friend of a friend. Like most cars of this vintage it was in need of some TLC. Nothing was terrible, but it needed to be cleaned and everything checked.
The shocks and rear hubs were removed before this picture was taken.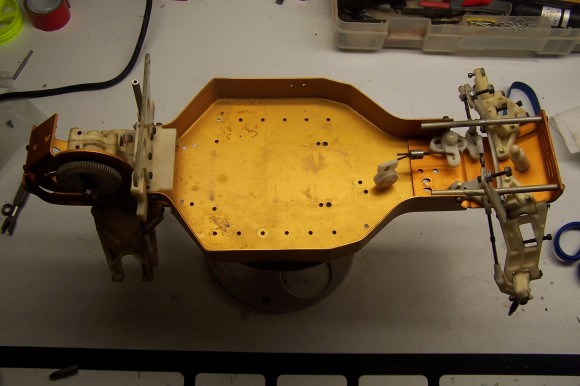 Not a bad donor for $40.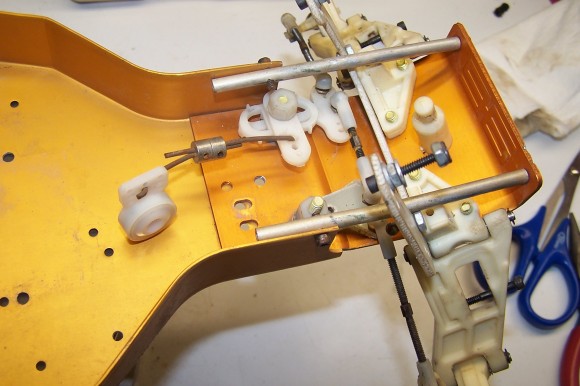 The front end had the longer A arms and the old sloppy servo saver assembly.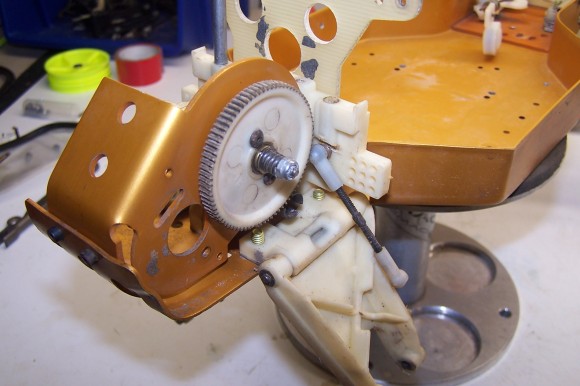 The Stealth transmission had the vintage slipper. This will be updated to the newer B4/T4 upper shaft and slipper assembly. The same process I showed in the RC10T refresh.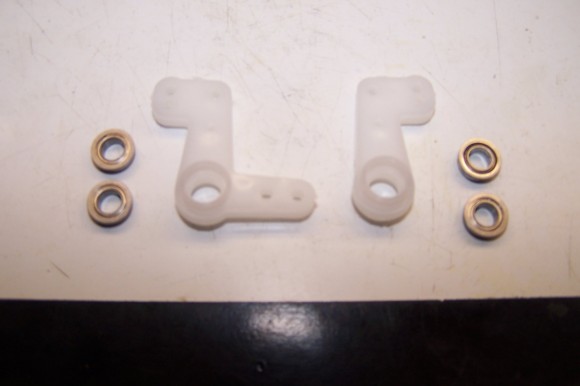 Something new I am trying with the buggy is upgrading the steering assembly to include bearings. The bellcranks are from the Traxxas Nitro Hawk. Readily available from online stores for less than $5. The bearings are the same size as the front wheels.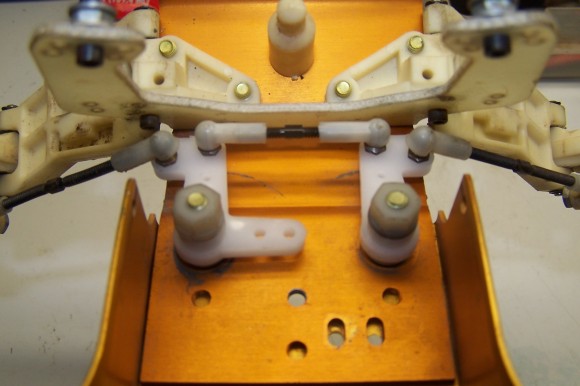 Bellcranks assembly installed. The center link and ballstuds are taken from the old assembly. Nice and snug.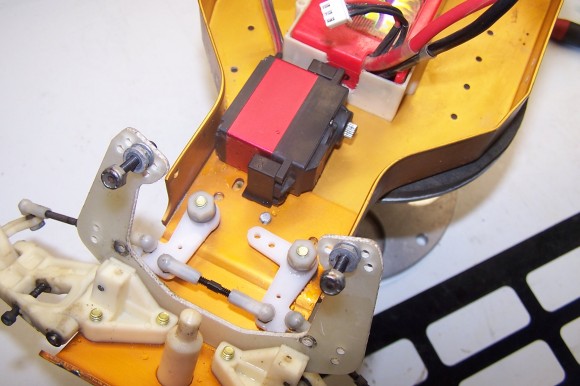 Servo installed using RPM universal servo mounts.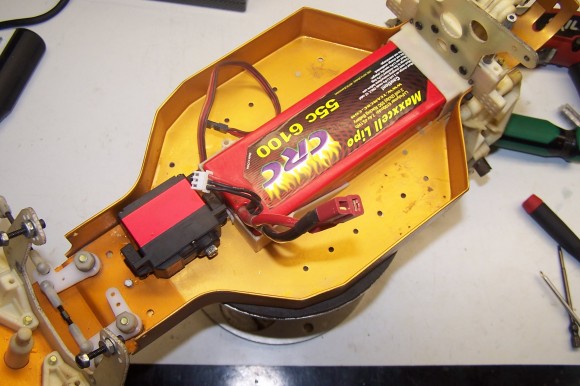 The battery is set in place after modifying the rear tray. That mod can be seen in the RC10T refresh.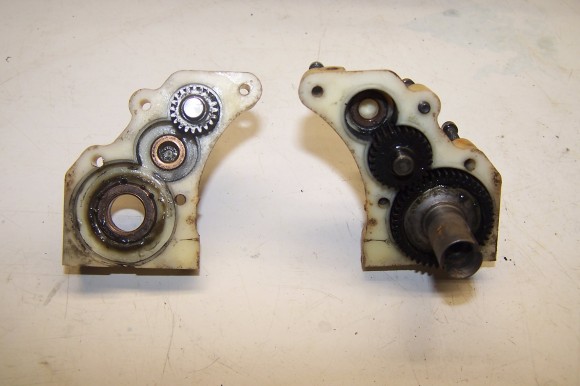 The Stealth transmission as it was from years ago. Bushings throughout. They were all replaced with bearings from the current Stealth transmission. No modifications required.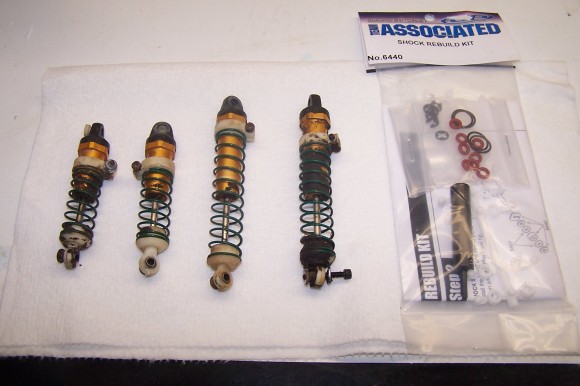 I want to keep the vintage cars as box stock as possible so I stayed with the vintage shocks. I purchased a rebuild kit for all 4 shocks. Easy process. If you haven't done them before the kit comes with a easy to follow instruction manual.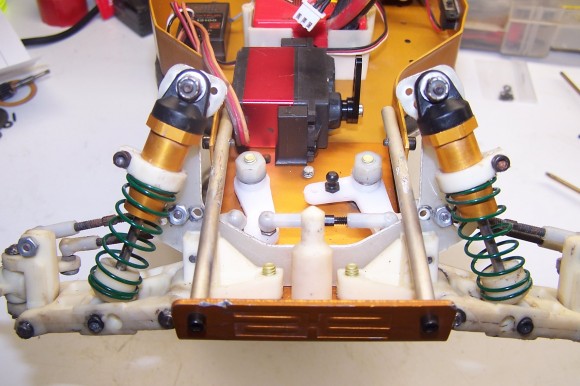 Front shocks are rebuilt and filled with fresh oil.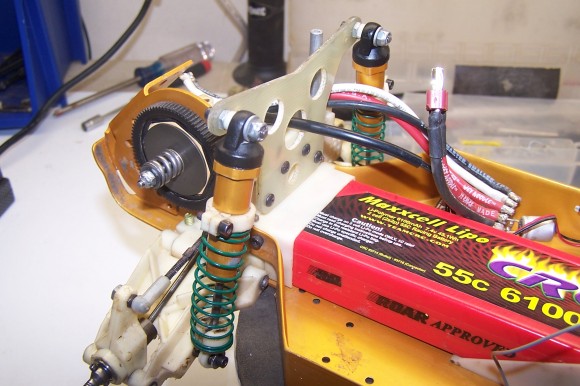 Rear shocks are ready to soak up the bumps.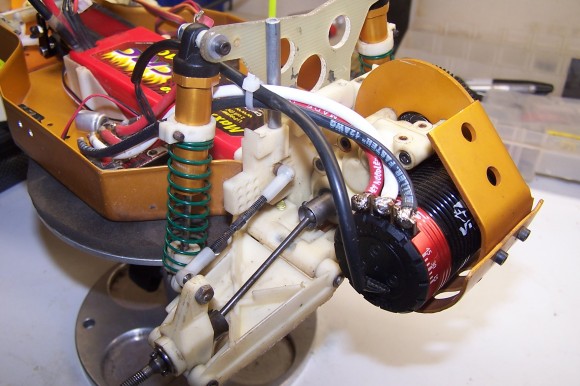 The modern powerplant is installed. In this case a Viper VST 17.5 . The class only allows a 17.5 . Plenty of power for this old car.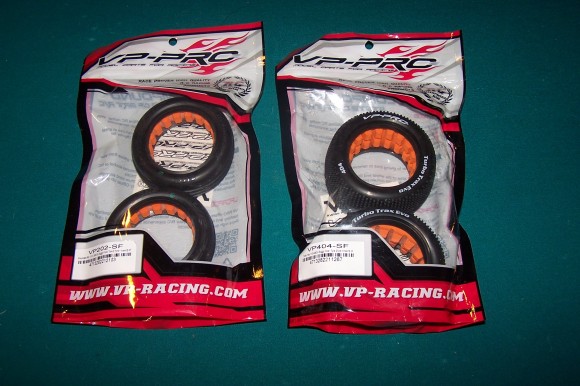 I'd would like to thank Gene Hickerson of VP Pro USA for sending us a couple sets of buggy tires to use at the Vintage Nationals. Fronts are their Rounded Rib and rears are their Turbo Trax EVO pattern. All in soft compound. I love the white lettering on the rear tires! Their tires are top notch, but they sell more than just tires. Check out their website at www.vpprousa.com .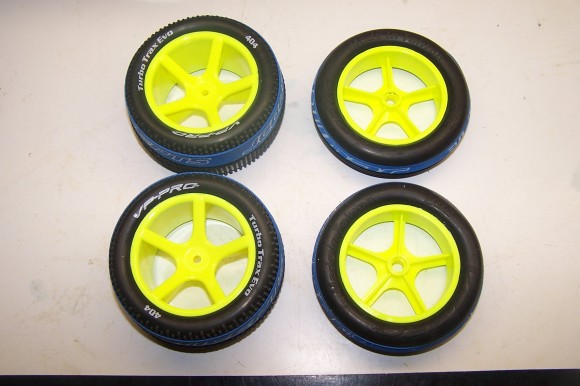 The tires are mounted on 5 spoke wheels from JC Racing Products. They produce rims that combine the newer 2.2″ tires with the old size axles.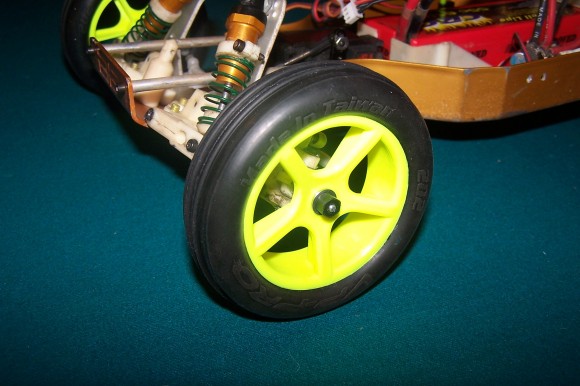 Front wheels with new bearings and axle nuts.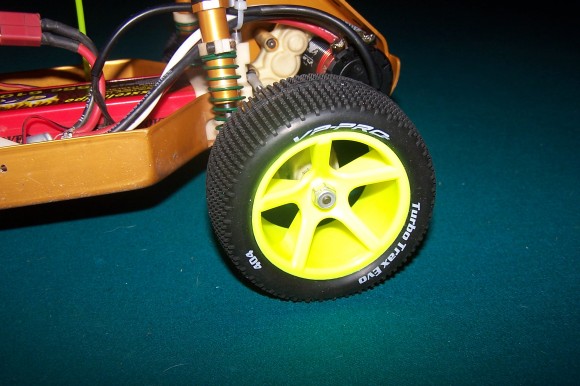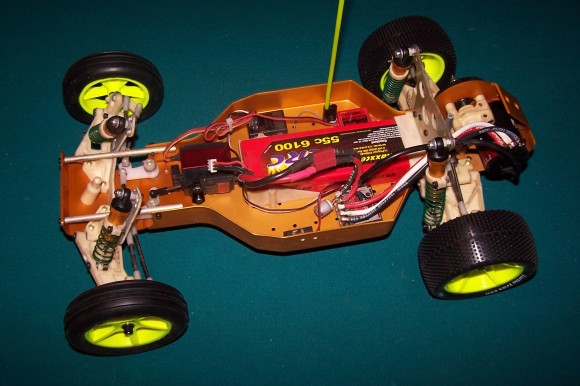 After adding the finishing touches with the ESC, Receiver, and AMB Transponder it is pretty much ready to hit the dirt. Now I just need to come up with a body paint scheme.