Schelle Aluminum Topshaft for B5 and B5M
The Schelle Associated B5 Aluminum Topshaft is the perfect upgrade for a B5 and B5M kit.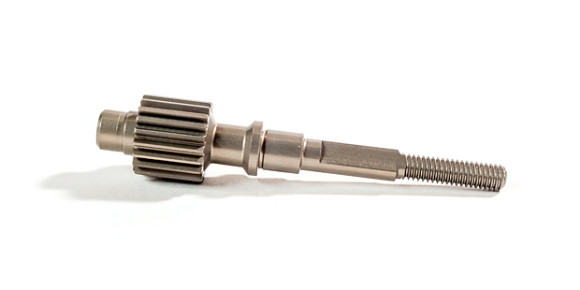 Lightweight and precision machined, the topshaft will increase acceleration and make your gearbox whisper quiet. Schelle team drivers have been running pre-production parts at events like the OCRC Stock Nationals, NorCal Kings, and many club races with heaps of praise on the performance, fit, and finish of the Schelle B5 Topshaft.
Topshaft Features:
Lowers rotating weight to 4.8g from the kit 13.9g (9.1 g weight savings).
Precision CNC machined, center drilled, and made from hard anodized 7075 Aluminum.
1 Piece Design eliminated topshaft spacer tube.
Schelle mini decal included.
Fits B5, B5M, and future B5 platform vehicles.
Product page: http://www.schelleracing.com/b5-b5m-aluminum-topshaft-SCH1074
SCH1074 – B5 Aluminum Topshaft  $16.00
__________________________________________________________________________________________
Black Diamond Series Ceramic Gearbox Bearing Sets
Schelle Racing Innovations ceramic metal shield bearings are part of the Black Diamond series which means they are for all-out, spare no expense racing. Recently released for sale, Schelle ceramic gearbox bearing sets have been the go-to for racers who want the ultimate low-drag gearbox to help them put power to the ground. Spare no expense and get the best for your ride. Sets offered which fit popular 2wd cars and trucks by Team Associated, TLR, Kyosho, and Yokomo.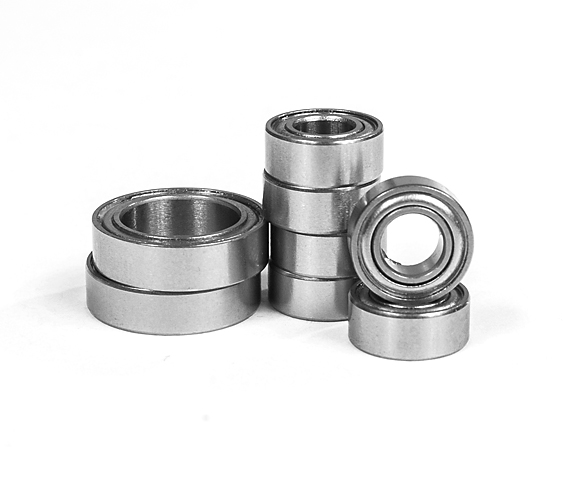 Features:
Precision ceramic ball hybrid bearings manufactured to ABEC-3 Standards
Lubed with premium bearing oil
2 metal shield for minimum drag
Ideal for stock racers looking for some extra speed. Satisfaction Guaranteed.
Schelle Black Diamond Ceramic Bearings
SCH2300 Ceramic Gearbox Bearing Set, B5   $32.00
SCH2301 Ceramic Gearbox Bearing Set, B5M   $40.00
SCH2302 Ceramic Gearbox Bearing Set, RB6, 22 2.0, BMAX-2 MR   $40.00