This is Yeah Racing's light weight pinion gear set from rcMart.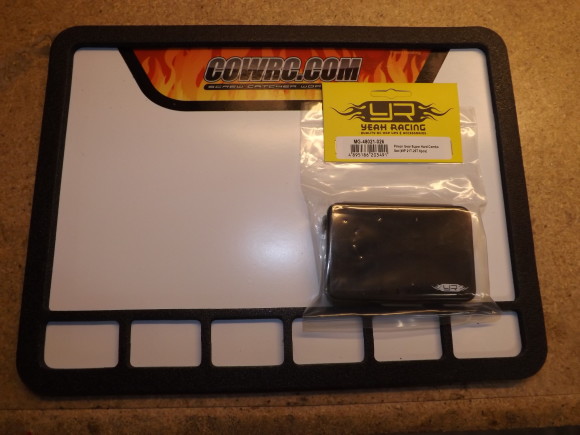 Yeah Racing has many different sets in different sizes including 64 pitch and 48 pitch gears. They also can be purchased individually at www.rcMart.com as well. The sets come in a qty of 6.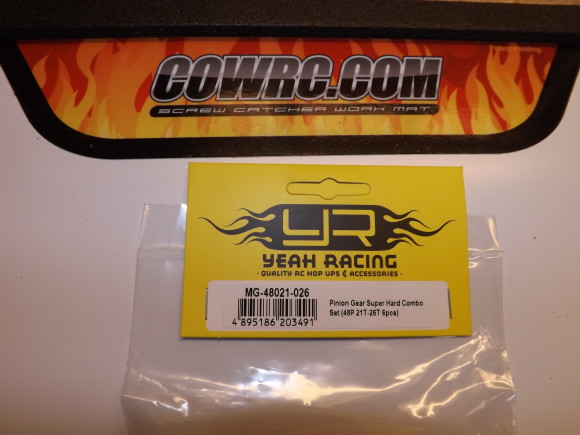 Yeah Racing 48 pitch pinion sets come in 4 different kits. The set listed here is 21T – 26T. You can find the sets at www.rcMart.com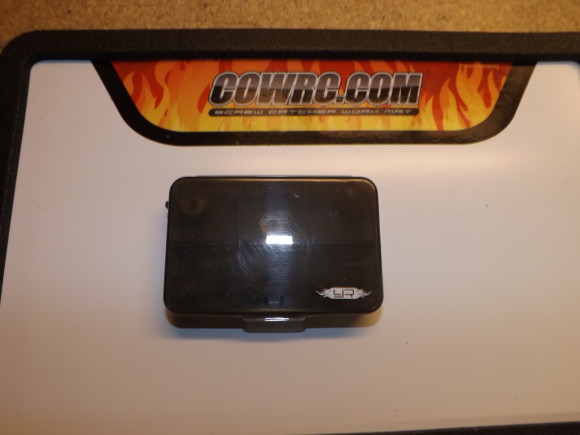 Comes in a nice handy case to keep them organized.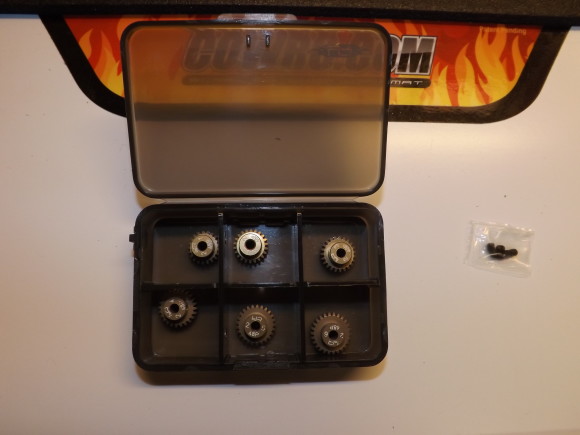 The Gears are light weight aluminum and come with 6 set screws. The strongest selling point to me is the very readable numbers stamped on the pinion gears. I seen others that are not stamped and that is no fun counting the teeth. I've seen other manufactures that just stamp the number in the metal. But when you are in a hurry to change gears at the track…. you don't want to waste time reading pinion gears and it is important to make sure you get the right size in your car or truck. The older I get, based on my vision this becomes a larger requirement for me. This alone is the strongest selling point. Besides I don't want to burn up my motor because I picked a 28 tooth gear thinking I read a 26 tooth.. with these being easy to read, you will have less of a chance grabbing the wrong one out of your rc box.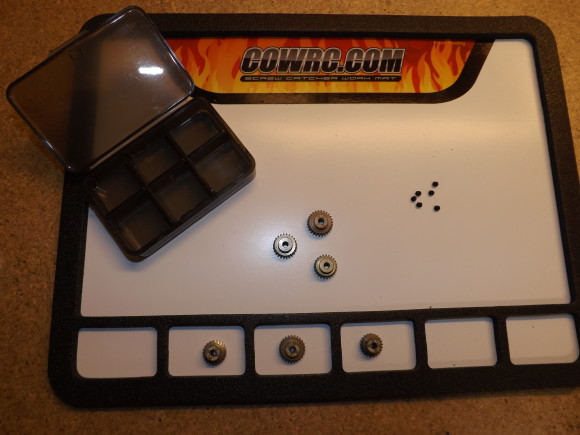 The motor gear series including 2 major types of Pitch Pinion – the 48 Pitch Pinion and the 64 Pitch Pinion. The 48 Pitch Pinion are available from 15 teeth to 38 teeth. The 64 Pitch Pinion available from 17 teeth to 52 teeth. The Yeah Racing Aluminum Motor Gears are made of 7075 high quality aluminum with titanium coated surface.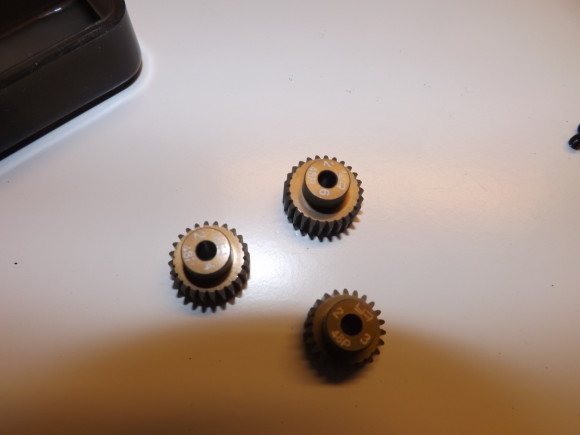 Besides my flash on my camera you can clearly see the marking and how easy it is for you to grab the correct pinion gear.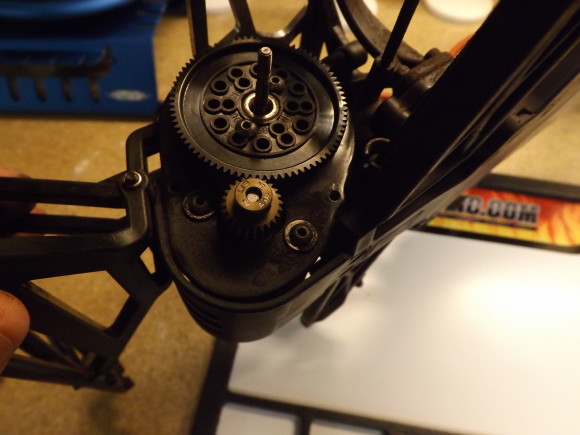 Yeah Racing pinion gears mounted on a short course truck. These gears hold up very well in 13.5t, 17.5t, 21.5t  or brushed motor set ups. They are aluminum to save on the extra rotating weight and offer an advantage against the steel pinion gears.
Conclusion, Yeah Racing 6 pack pinion gear set from www.rcMart.com is a light weight pinion gear option to consider. If it is important to you to be able to read your pinion gears and not guess or waste time counting teeth, these are a perfect option for you.