Whether you are bashing with your friends in the backyard or you are racing a spec class at your local RC track. You might find some interest in the way Bob at BLT Racing Motors helps create a little more horse power out of the Titan 12T motors.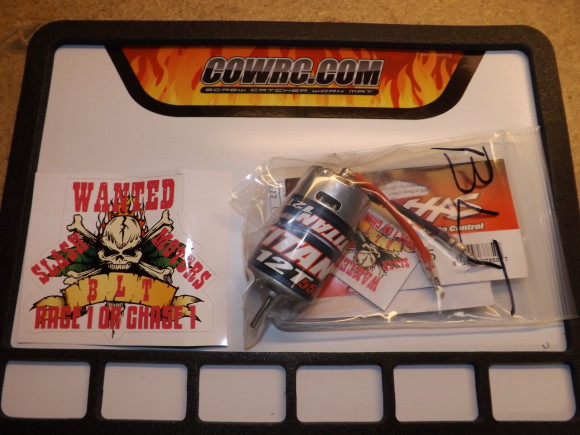 The process BLT Racing uses will not shorten the life of the motor.  They use a special process during the break in cycle.  This process does not stress the motor.  So your motor will not be dead after one round of racing (keep in mind with anything electronic, sometimes failure could happen). But the process used to break in the motors does not compromise the motor. BLT states the increase in power is thru the break in cycle. I personally have heard many different things that people do to get extra "pop" out of the 12T motors, but I have heard some of these processes could shorten the life of the motor. BLT uses  a process that will not compromise the motors and they should live a normal life, just going a little faster than stock motors.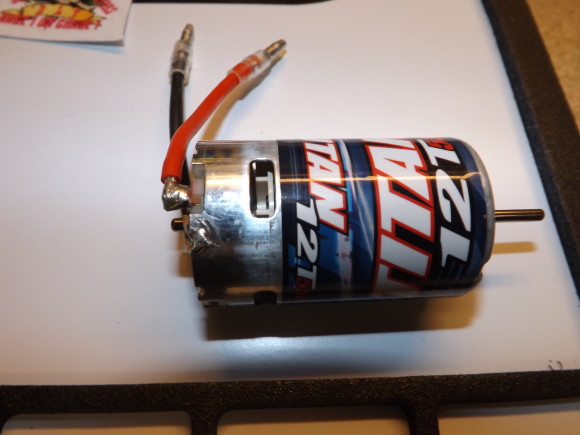 I don't know the process they use, but I can say first hand that they put out more power than the standard stock 12T Titan motors. Some people who just bash in their back yard with friend might say just go out and get a Brushless motor… The answer is simple, you do need to go and buy a different ESC as well.  The cost of the brushless motor and ESC is much higher than BLT'S Motors, in fact BLT's motors are still a lot less than just the brushless motors alone. Plus, your friends won't get mad at you when you are faster than them and your motor looks exactly the same as theirs :).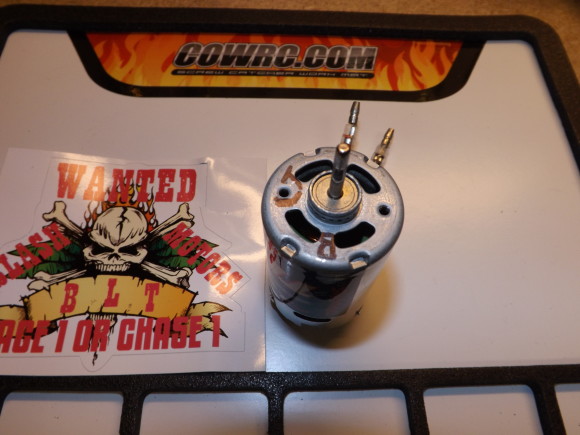 Now, looking at it from the spec racing class at your local RC track point of view. These motors are completely legal to race. Nothing has been done to them to make them faster that would be illegal. It is all in the break in period of the motor. That is why once your motor has been run and broke in, BLT can't change it because it is past the break in cycle and what they do will not improve the performance of a used motor.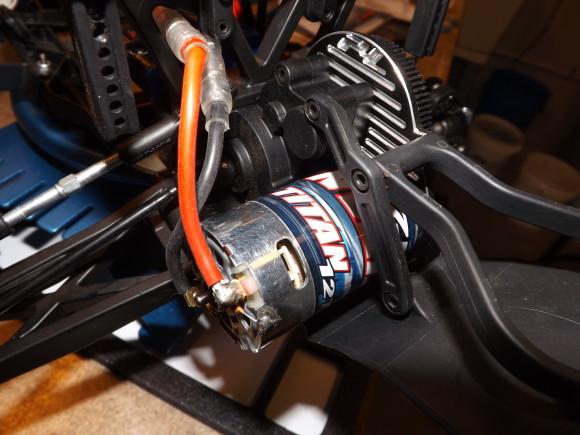 The Titan 12t Motor can be used in almost any RC truck as long as you have a brushed ESC that will work with it. Most use the Traxxas ESC's  with it. Please check with the manufacture before trying it with a different ESC. Above it is mounted in a Proline Pro 2 Truck.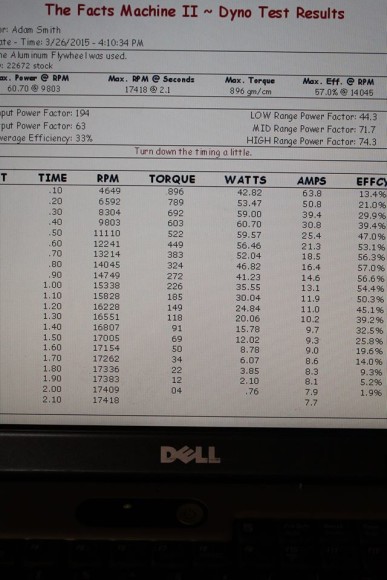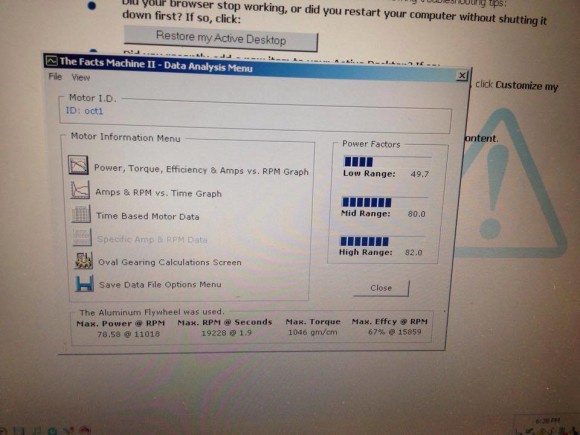 Above you will see a few screen shots of the motor readings before and after the break in cycle. Please understand that  your motor will not suddenly fly to the moon, lol. But you can see by the readings, you are getting an increase in power and as close as spec racing is these days that little extra might be what you are missing and not putting you on the podium.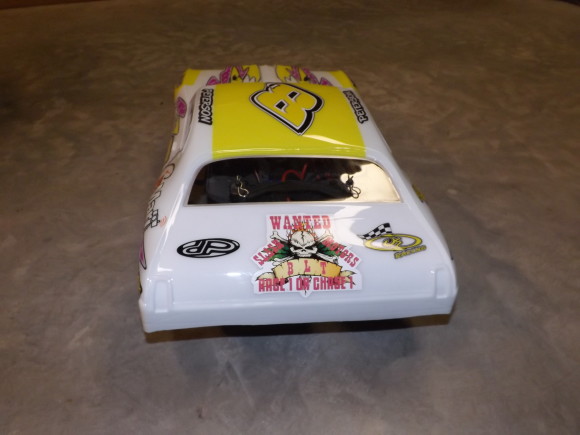 As BLT'S slogan goes "RACE ONE OR CHASE ONE" I like the fact that people will be chasing mine 🙂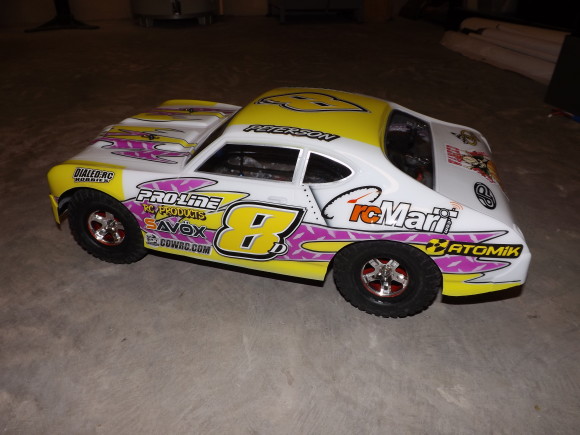 For those interested above is a 66″ Muscle car from Parma that fits Short Course Trucks. It is mounted to a Traxxas Slash in the photo.
For more information on the motors check out www.facebook.com/BLTSlashMotors
For more information on the 66 muscle car body check out www.parmapse.com
For more information on contacting a painter to get a professional painted body. Check out www.diggitydesigns.com/DiggityPaints.html