Also while touring Pemberton Raceworks, we got to chat with VP, Joel Winnicki. Joel is one of the friendliest guys you'll meet over on the oval track. Let's find out more about him as he answers our riveting Meet the Pros questions.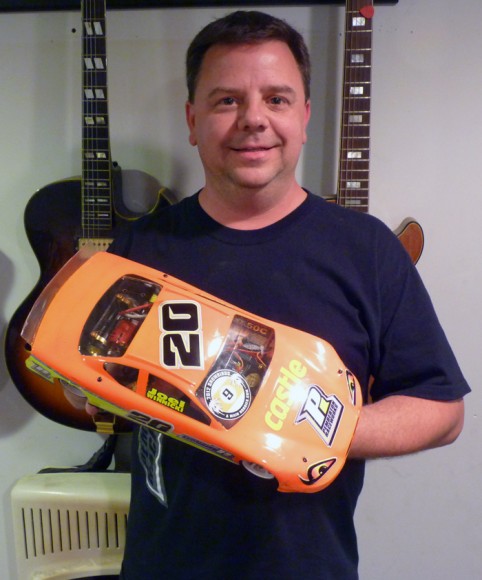 Name: Joel Winnicki
Hometown: Whitesboro, NY
Sponsors: Pemberton Raceworks, Castle Creations, BSR, CRC, MSA Distributors
Day Job: Salesman for Nabisco/Kraft
Most memorable moment in racing? Winning 1/12 Scale Oval @ Snowbirds in 2010.
How many years have you been racing? 29 years, since I was 14. I was into planes first at age 7 (and still fly today), but I got into cars at around 14. I started off with an Associated RC12E. I painted it up like the General Lee from the Dukes of Hazard.
Do you prefer Electric or Nitro? Electric
Any tips for new RC racers? It's mostly about having fun. Not too serious. If you can, try to pull your family into it.. bring them to the races, get your kids involved. It's a great time if you can do that.
What is your favorite racing class? 1/12 Carpet Oval & EDM Dirt Oval Modified
What other type of RC Racing do you do? Any form of oval racing, Electric Off-Road, 1/12 On-Road… also racing 4wd Short Course.
What is your favorite type of soup? Tomato Soup (with a grilled cheese sandwich).