I was lucky enough to have Sean Garcia, owner of EgyptSean Productions, and founder of the Ashley Cup, make time in his busy schedule to let RC Soup get… The Inside Soup.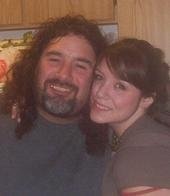 Sean, could you tell our readers a little about EgyptSean Productions?
EgyptSean Productions is a videography company based in Escondito, CA. We offer event videos, product videos, and video editing.
How did you get into videography?
When the GoPro cameras were introduced I thought "What if I attached one of these to my RC and see what it looks like?" I started making videos and editing them, then others wanted me to make videos for them, and it became bigger and bigger. It's an extension of my hobby that just kind of took off. My first product video was for CowRC. That video was also the first time we filmed using an RC helicopter.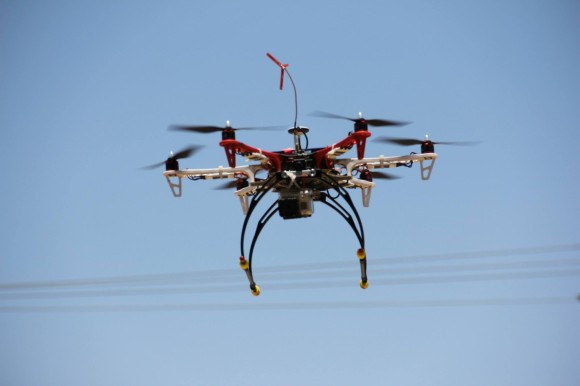 What is your favorite type of RC video?
I love all Rc videos. My favorite to video is 5th scale, the cars are larger and they don't require me getting so close, to get close up on the action.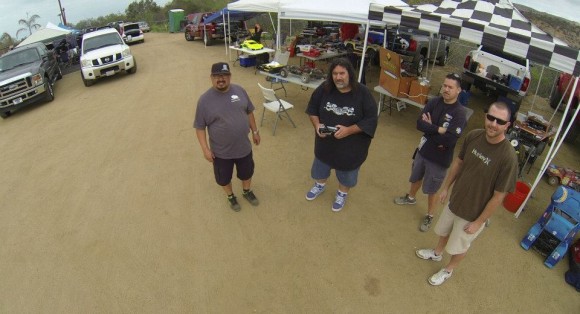 Some of our readers will be interested in what editing software  and equipment your using, would you like to share? Sure! I am using Vegas Pro 10 on a seven year old laptop. I use a GoPro Hero2, Hero3, Hero3+, and a digital point and shoot camera.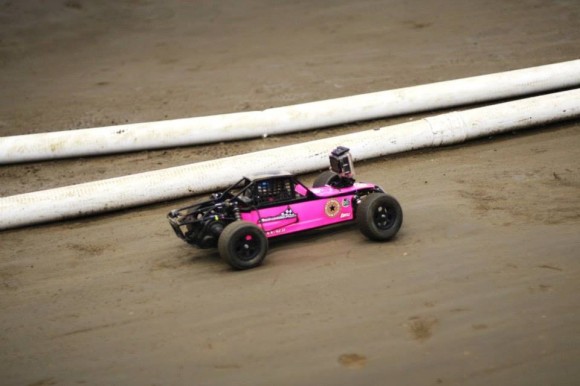 Do you RC? Yes it's a family thing, I am an avid RC enthusiast, and have been since I was a kid. As I got older and met my wife she liked them too, then the kids came along and they enjoyed them as well.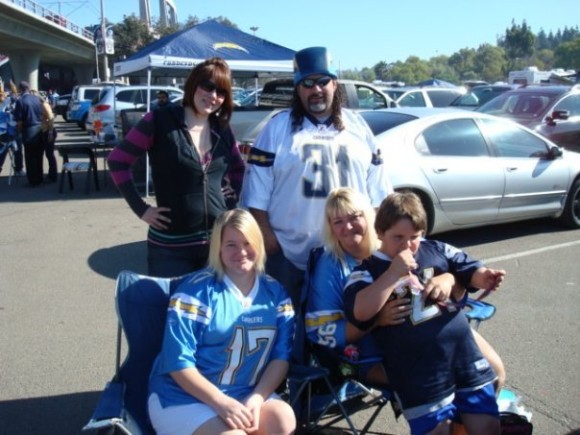 What is your favorite type of RC?
I love it all. I'm not real big into the crawling scene but I do have a Traxxas Summit.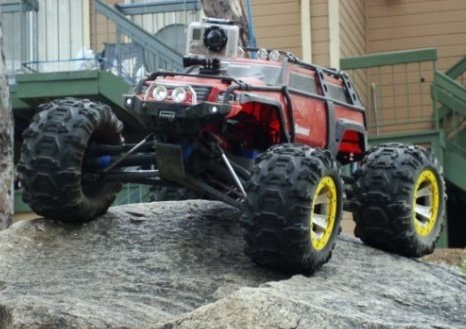 First RC car?
My first RC Car was Tyco Turbo Hopper, then I stepped up to a Tamiya Grasshopper.
What has social media done for EgyptSean Productions?
Social Media has been awesome! It's the ultimate way to build a fan base. You can do anything and everything for promotion, it's the way to go for reaching more people than ever before.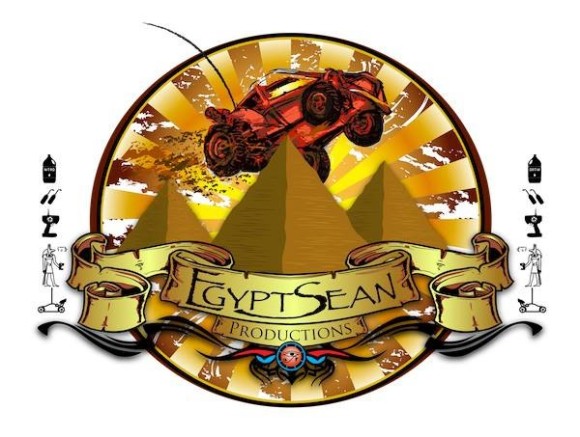 Can you tell us about The Ashley Cup?
My daughter Ashley passed in 2012, she was riding in a car on a local road called roller coaster road. They call it this because with enough speed you will get airborne. The driver lost control, they struck a mailbox and flipped down a hill and landed upside down in a swimming pool, and Ashley was trapped in her seatbelt underwater for more than 5 minutes. At around 4am I received the call, when I arrived at the hospital, they told me it was a million to one chance of survival. It was horrible, after two days I had to make the hardest decision I had ever made in my life, to stop the life support. That's when we found out Ashley was an organ donor, so it was two more days before they actually did so that the medications could leave her body, so they could use her organs!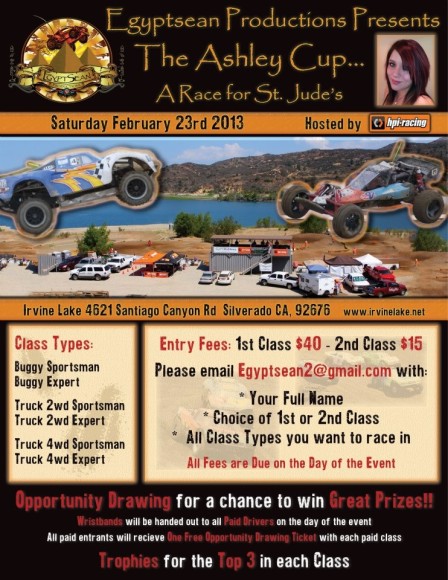 It came to me one day while remembering a fundraiser event the Chili's restaurant where Ashley worked. She had asked me to bring out the RC's for people to see and it had been a big hit. I thought why not have race and donate 100% of the proceeds to St. Jude's, in honor of Ashley. The Ashley Cup was born.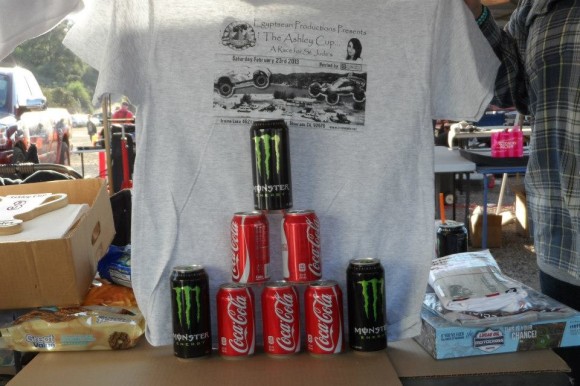 We had a huge turnout of 96 5th scale entries. We ended up cutting out the qualifying rounds because we had time constraints.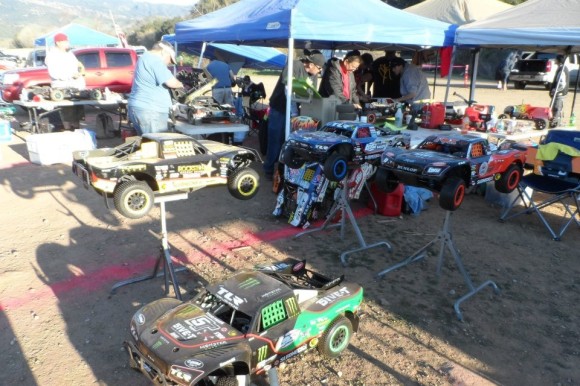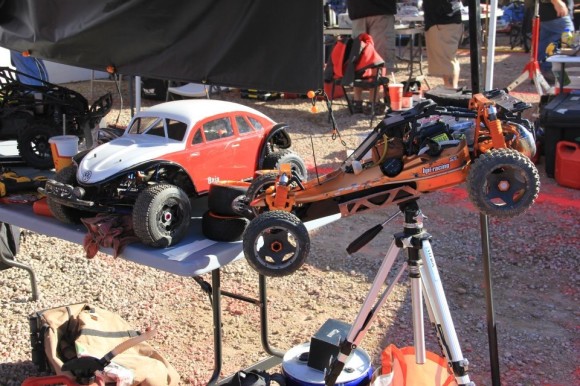 Is the Ashley Cup 2 event different?
This year it is a two day event, we have 5th and 8th scale nitro classes. I get help from a few friends at Team Tuck Nasty Racing and DE Racing, but 99% of this process I handle myself.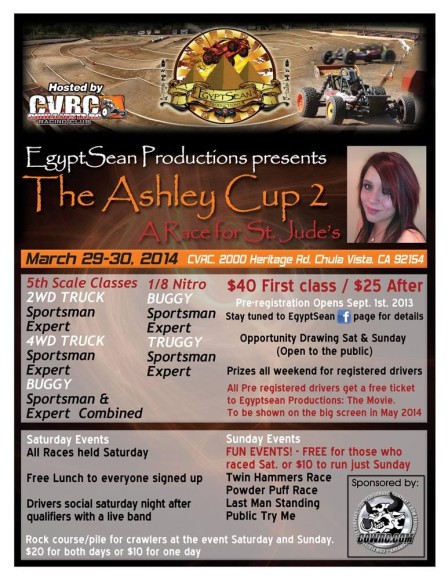 The Ashley Cup 2 is this coming weekend, March 29-30, 2014. The outpouring of sponsors has been awesome! With 90% of the sponsors donating product, there is going to be tons of giveaways.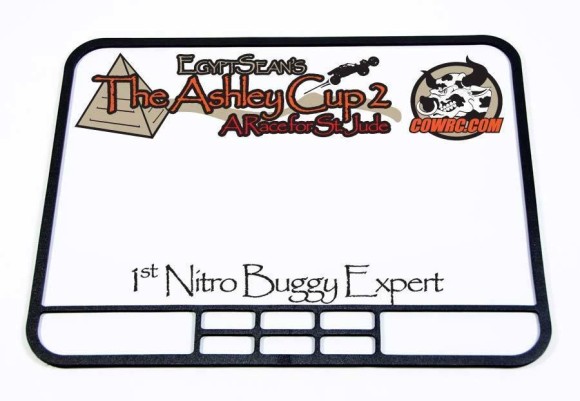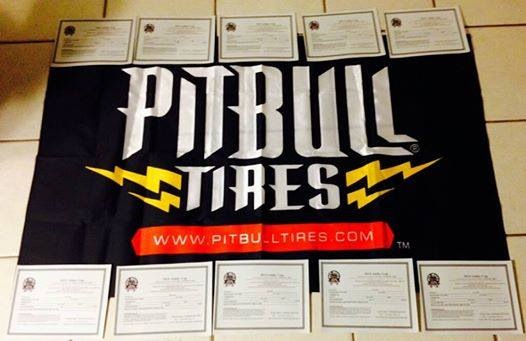 For every registered driver there will be hourly drawings and sponsor giveaways for the "run what you brung" event.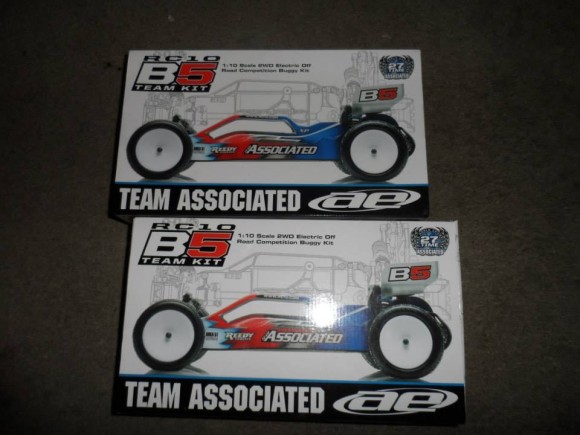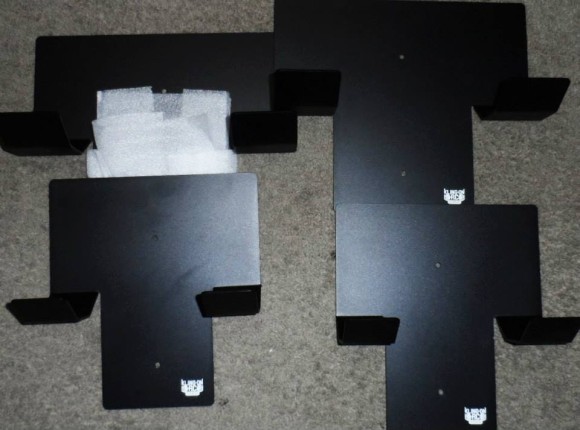 I have also been approached about other Ashley Cup events on the East Coast, and in the Midwest, as well as an Ashley Cup Fun Fly, and indoor race.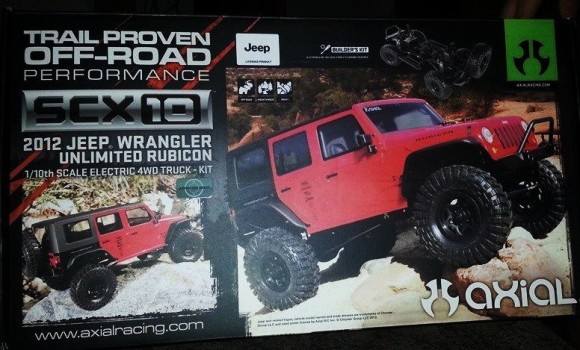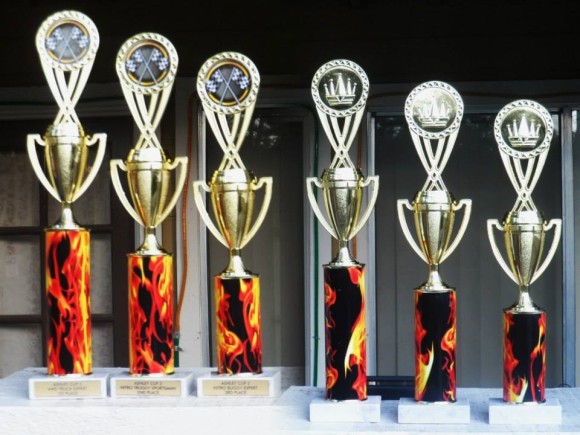 The event could change year to year, who knows what it could evolve into, this is still a learning process.
We thank you so much for your time Mr. Garcia! I just have one more question for you…. What's your favorite kind of soup?
RC Soup!
Links:
Ashley Memorial Video: http://youtu.be/XxIpj4xgmJ8
EgyptSean Productions: http://www.youtube.com/user/egyptsean
Ashley Cup: http://www.ashleycup.com
-Kaos