This past weekend Team Soup traveled North to Sandy Creek, NY for the 11th Annual Grand Nationals Pulling Competition. This event differs from the other ones put on by the Radio Controlled Truck Pullers of Central New York, in that it is at a different location. They transported their 30′ mobile track to the Oswego County Fairgrounds, during the annual Crank It Up Antique Tractor and Engine Show. It was like a mini Motorama-for-tractor-lovers!
Before I get into the Pulling action.. I want to talk a little about Crank It Up. This was my first time here. It's at the relatively small Oswego County Fairgrounds. They let us in free because we were participating, but for the public it was only a very cheap $5 per car to get in. They had a lot going on. Tractor Supply had a booth setup, as did smaller vendors and individuals selling crafts and such. There were vintage tractors and engines, as well as a small classic car show. They had a small corn maze for the kids. Several food vendors serving everything from pulled pork & BBQ chicken to fried dough and sno-cones were also present. A blacksmith was putting on a demo. The "Hawks" airplane club had a demo flying their r/c planes. There was even a pedal-tractor-pull for kids. I think everyone there had a good time!
So onto the reason you're really here.. to see some pulling action!! I've told you guys a lot about this club in the past:
2012 Dirt Nationals Pull
2012 Hanger Pull
2011 Big Bird Pull
Basically, they've been running the club for over 20 years in the Syracuse area (Central Square). They do multiple events per year, and they are all a very good time. If you ever want more info, or want to check them out during an event use our contact us page to get ahold of me, or contact them directly via their Facebook page. They are always looking to gain more participants, and are willing to certainly help you get started if you are interested.
I'm going to mainly show you guys a TON of photos from the event and describe anything notable.
It was just myself and Kris Button again who pulled this event on behalf of Team Soup. Some day I will lead those other guys over to the dark side and bring them pulling. Haha.
Here is the portable track set up under the huge tent. It was a bit chilly outside Sat for the event, but at least there was no rain.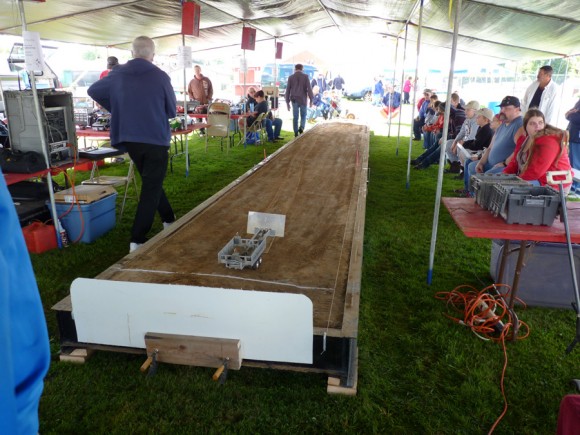 Here is the Team Soup RJ Speed Digger. You saw us build it HERE.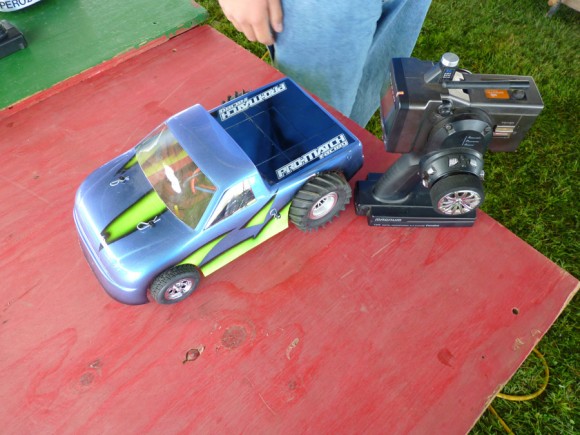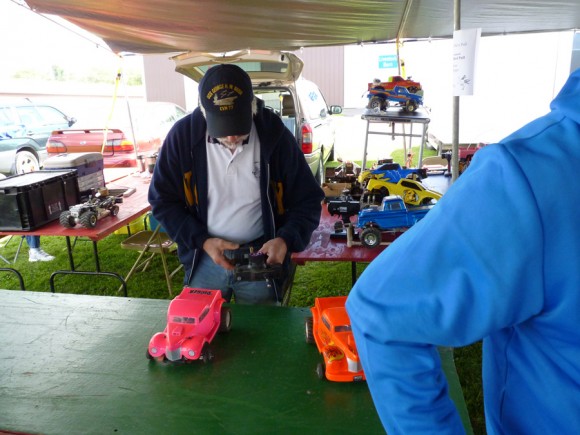 The Team Soup Tamiya Montero Wheelie getting it's charge on!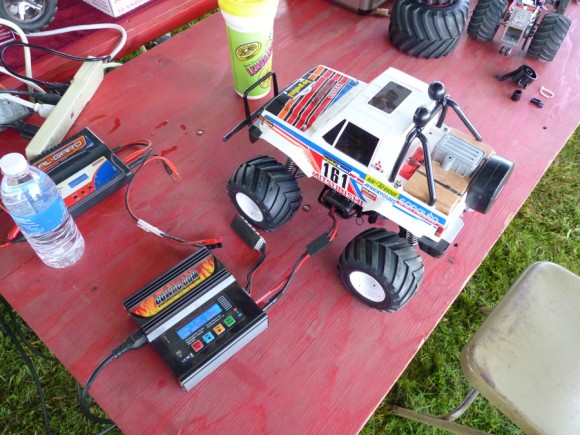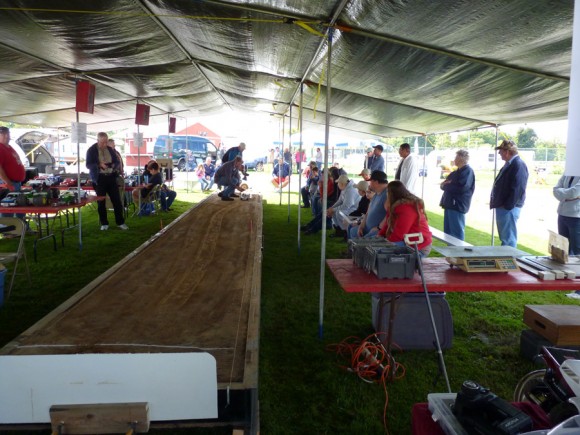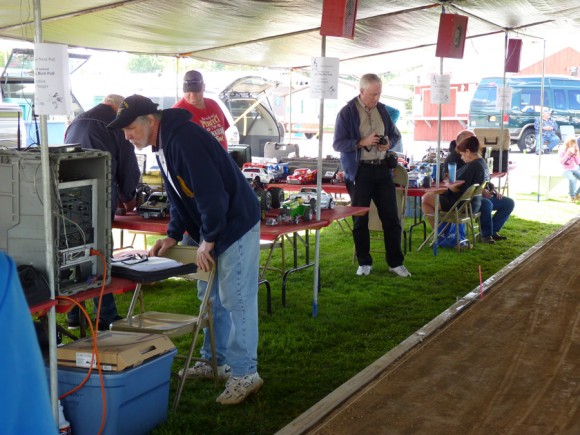 The next event! The 2012 Big Bird Pull! Put it on your calendars boys. It's going to be AWESOME!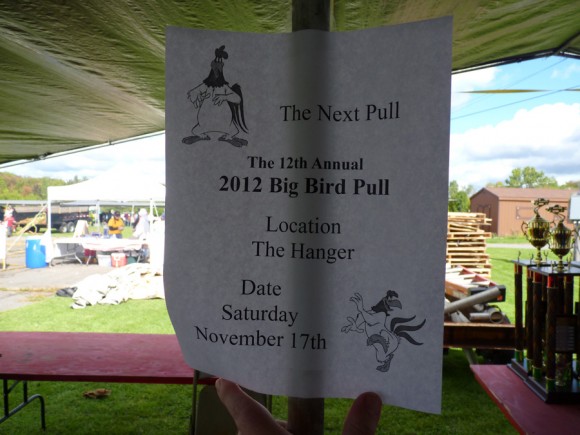 These are the Grand Nationals trophies! They are unique compared to the other events, as they are recycled year to year. The winner must bring it back to give someone a shot at trying to reclaim it! Names are added to the plaque every year for who took the honors.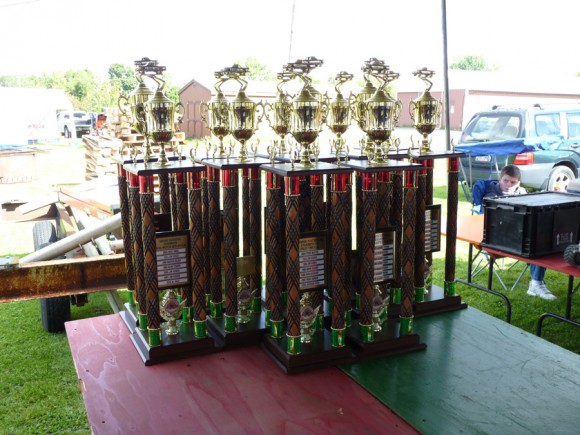 Kris hooking up the Digger.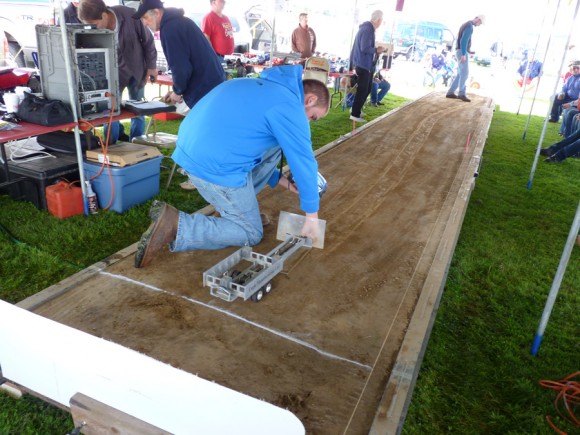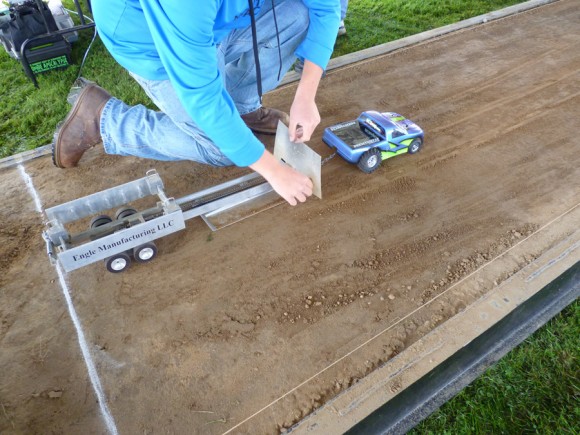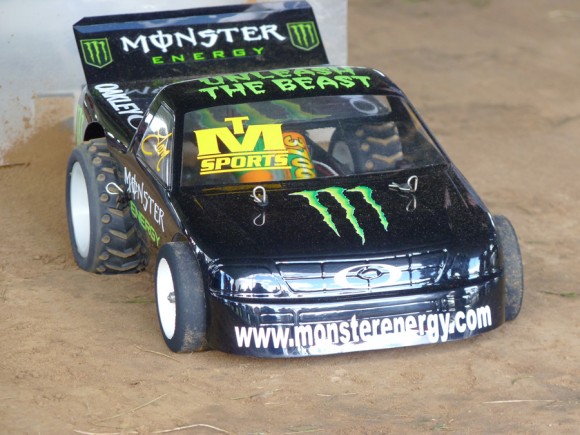 Another Digger getting some help unhooking after a pull.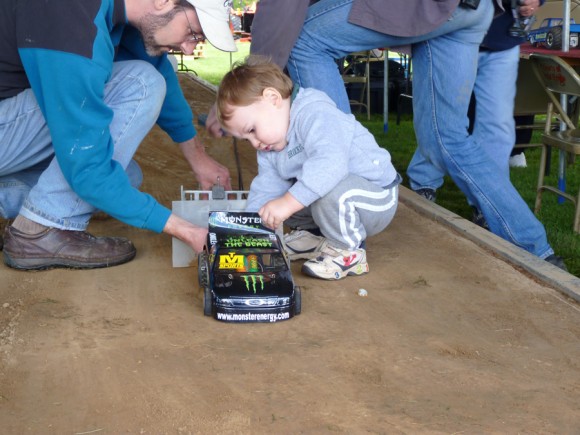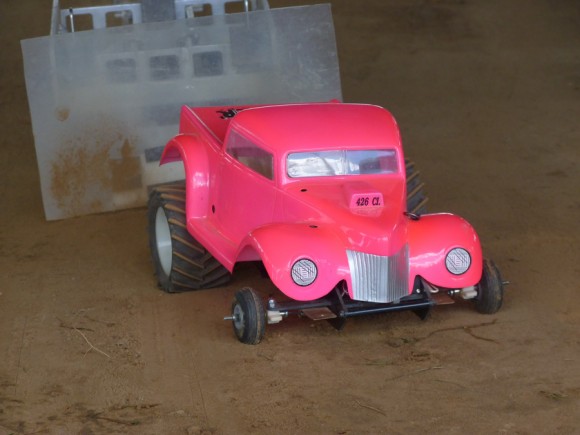 Joe Kilian's famous Mini Pooper Digger.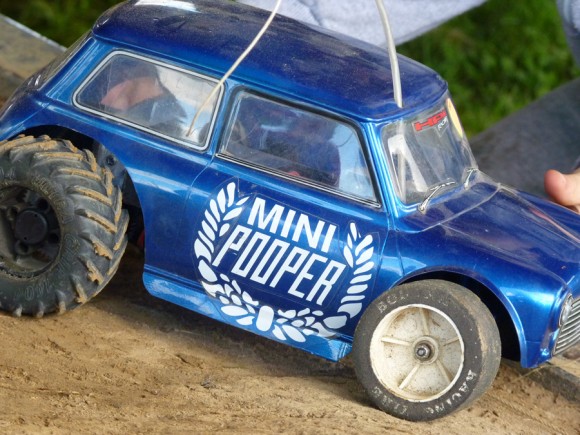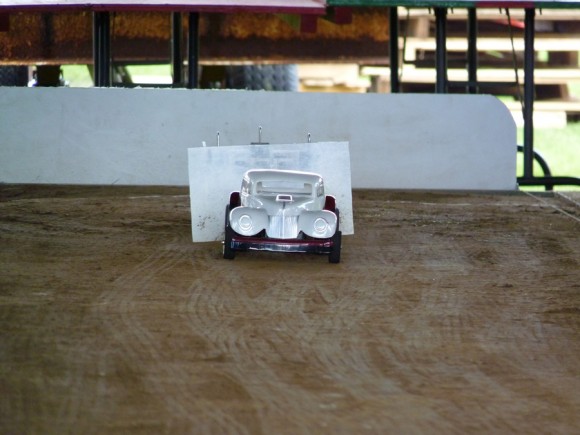 Tamiya Midnight Pumpkin's and Lunch Boxes are a great affordable way to get into pulling in the 2wd Box Stock class.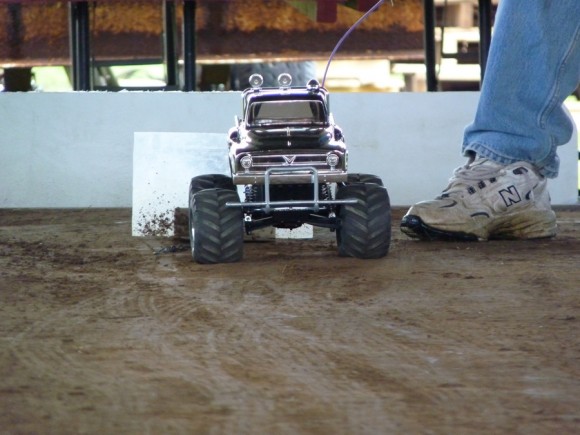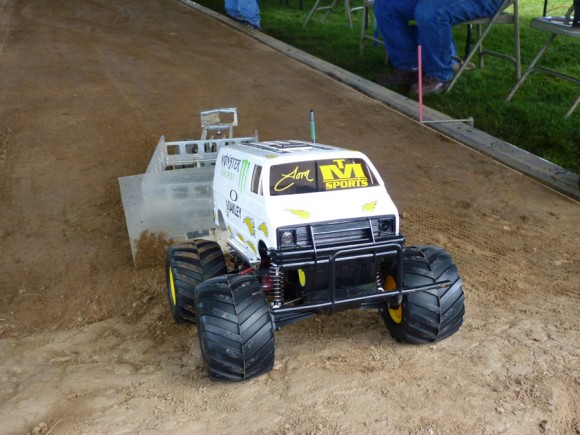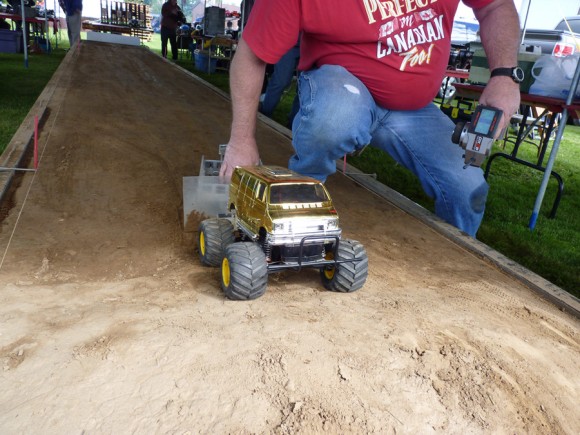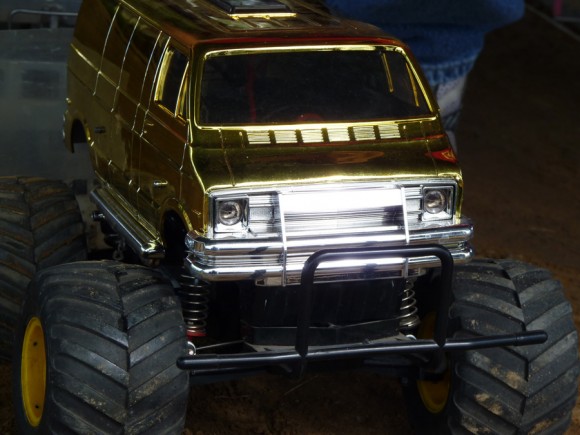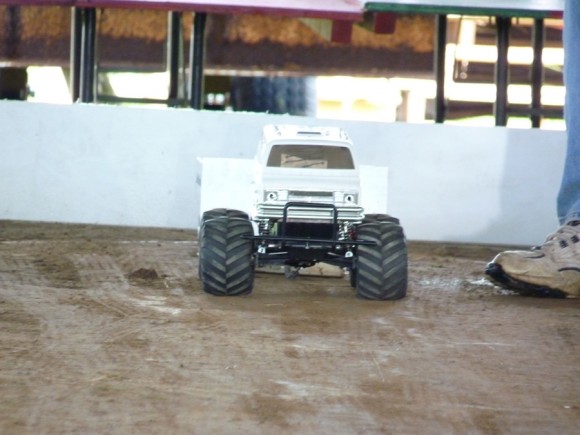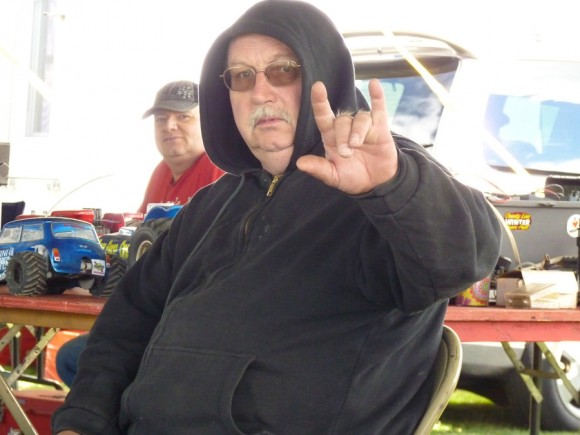 The one and only Traxxas Stampede that pulls in the 2WD Box Stock class completing a full pull in qualifying.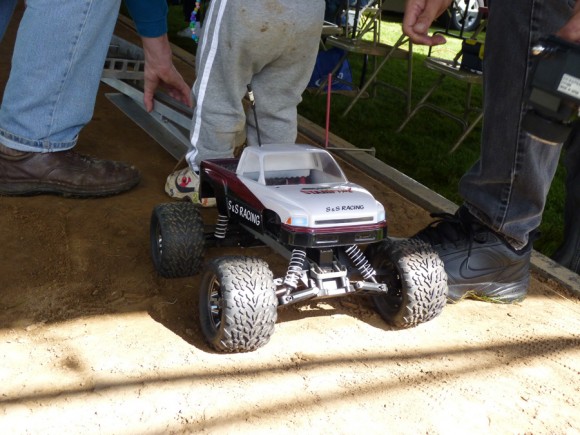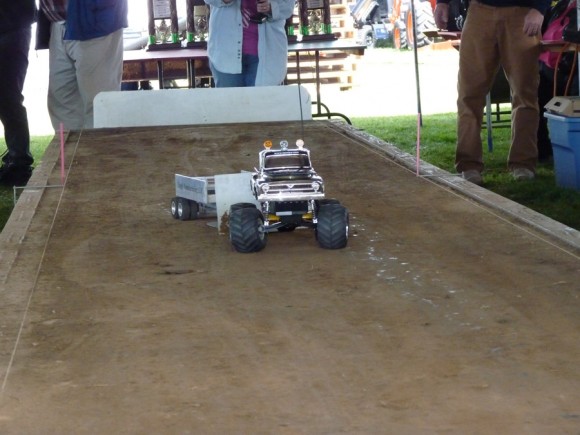 Oops!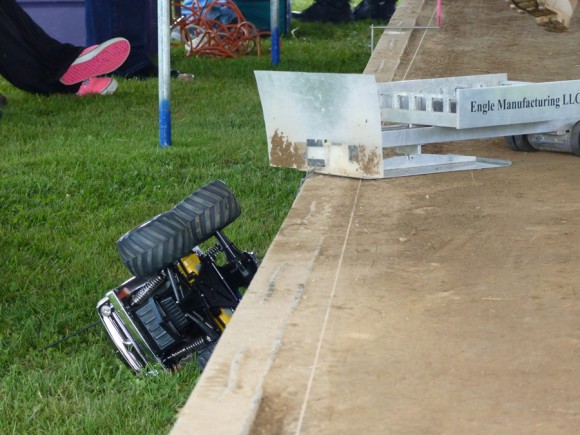 Some Garden Tractor Action!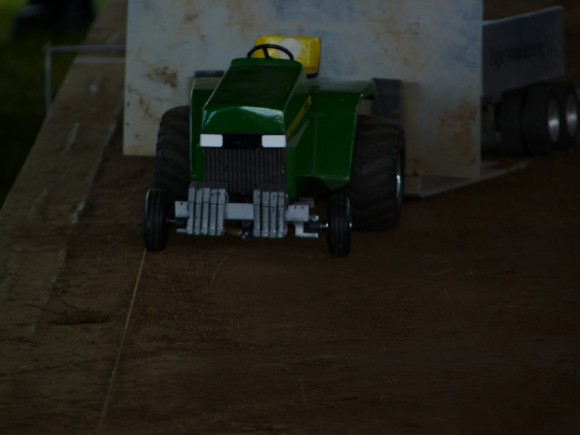 These little guys kick up some dirt!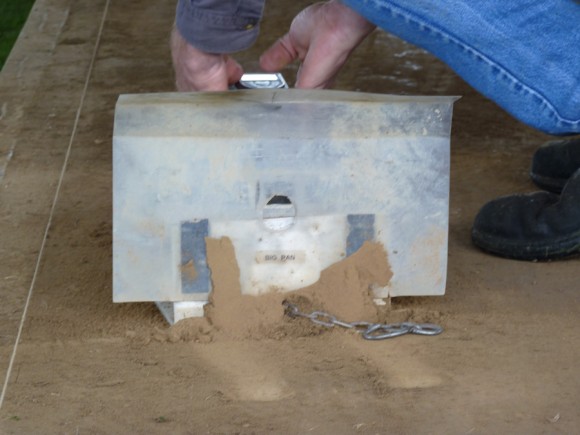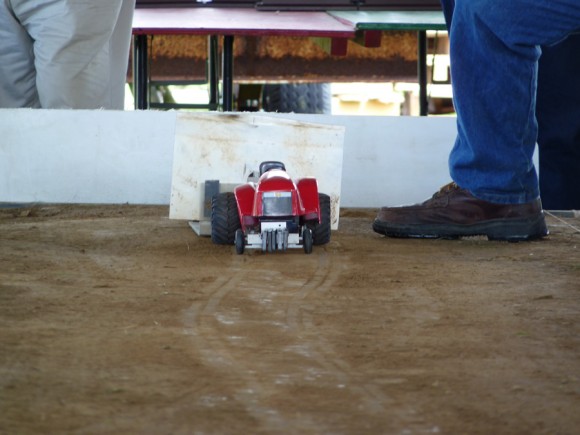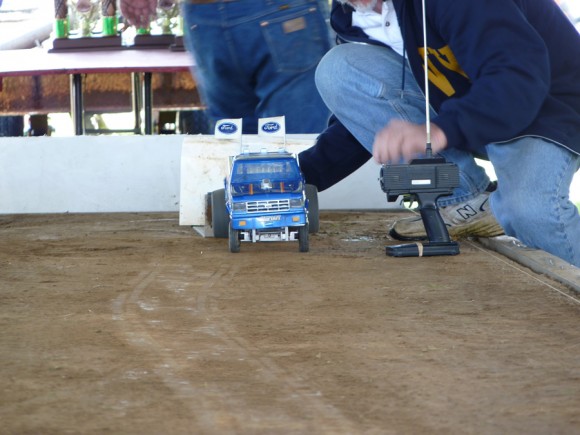 The legendary Bruiser! Wonder if the new version pulls this good?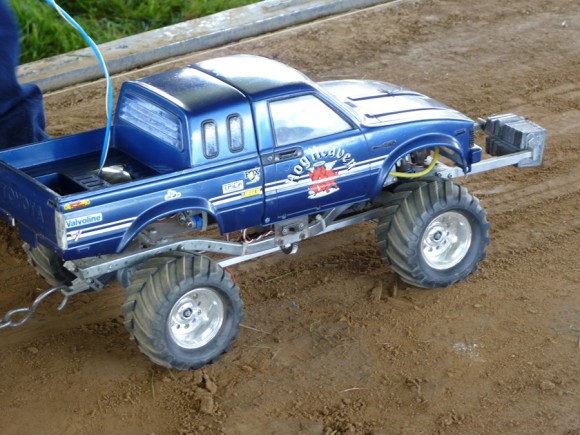 An Axial SCX10 Dingo converted to a 4×4 Shaft Puller!!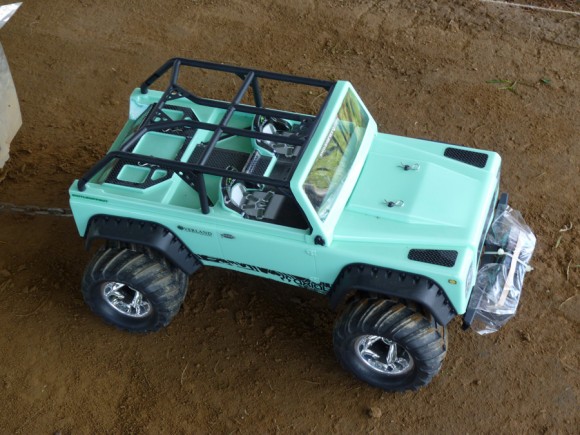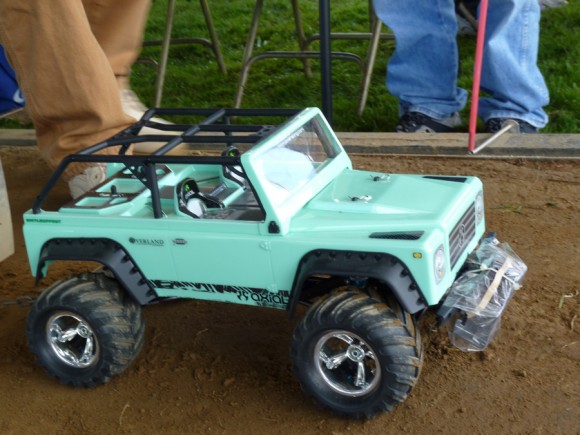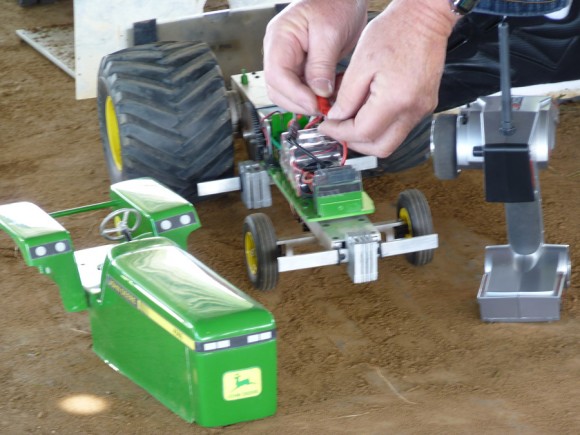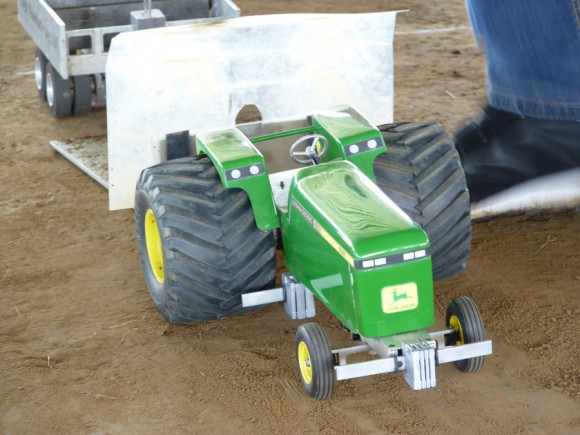 Bear Force One take's it out the gate, and off the track!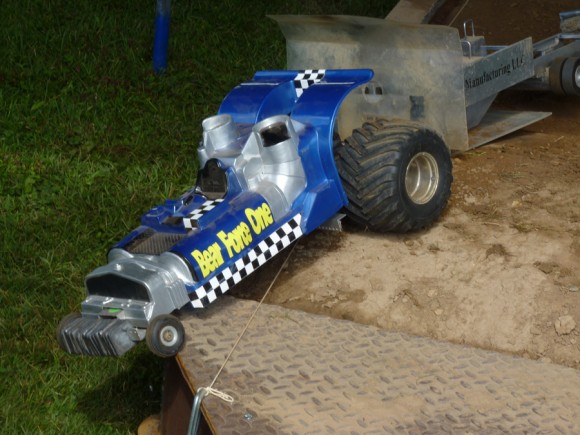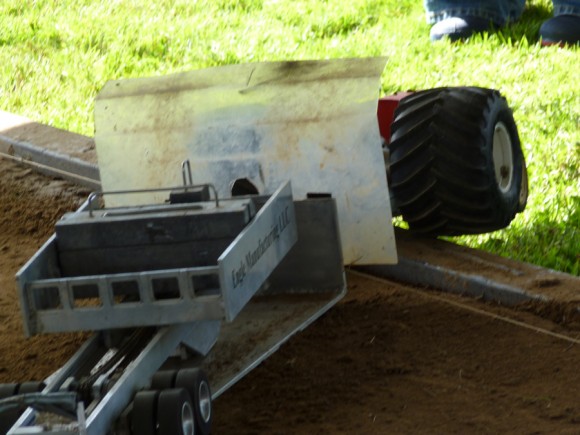 Continue to the next page for more photos (there's a ton left to see!)