Hey guys. I have something unique here for your viewing pleasure. If you've been following along with us, you'll know that we started entering the R/C Truck & Tractor Pulling scene in recent months. There is a semi-local venue called The Hanger that has several yearly events (one is this weekend! The Dirt Nationals!).
We pulled with the RJ Speed Digger back in January at the Hanger Pull. We showed up with the truck from Project Overkill (nothing converted to pulling), and we needed a LOT to get it going. Luckily for us one of their members helped get us in tip top shape (Thanks again, Jim Guinta!). For that event we basically borrowed everything to run the truck as a puller. Between that event and now, I've been slowly gathering parts to convert the truck on our own.
This post will be a sort of how-to article on what needs to be acquired to get the truck up to snuff for some pulling action. This is not the only way things can be done, but just how I decided to go about things. I found very little info on the web on what to do for this class, so hopefully this post helps someone out in the situation I was in.
Below is how the roller looked from Project Overkill.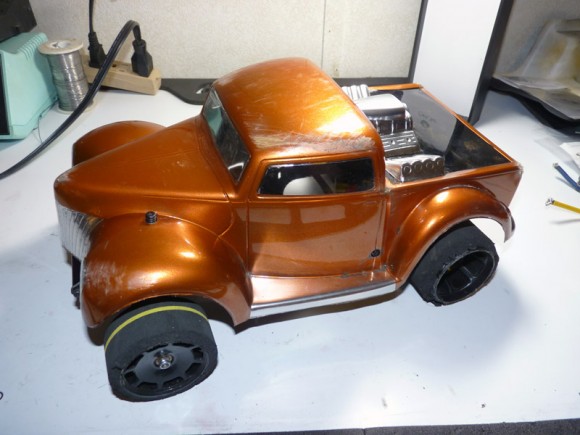 As you can see, the Digger platform is very basic. P.S. Don't mind the Zip Tied servo.. lol. That's still from the last speed run of Project Overkill. The servo is only held in with servo tape. I retaped it after these shots for the pull this weekend.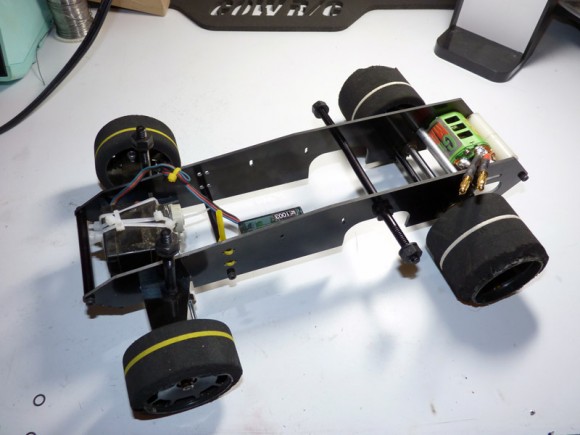 Man, that 9,000kv Castle CM36 motor was ROUGH on this car!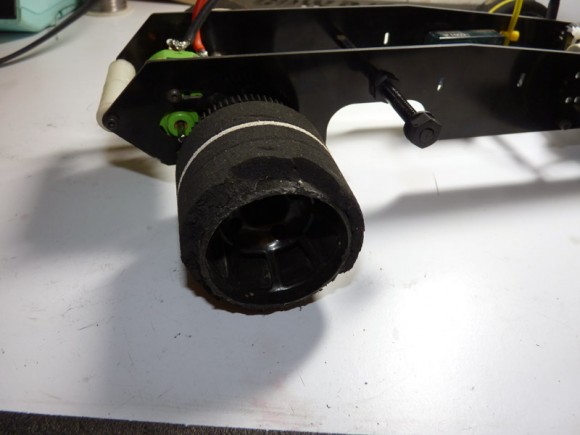 Here are the stock tires. They are foam, just like the rears.. we'll be swapping out both sets for rubber for realism, and traction (we're pulling on dirt).