I think it's time to install some shocks on this bad clod! Pro-Line was awesome enough to contribute this pair of Power Stroke shocks for the front of the slash. These are the perfect length and should provide ample dampening. They also sent us the spring kits and the universal mounting kit. This way we can adjust spring rate to best suit our needs for the truck in the future.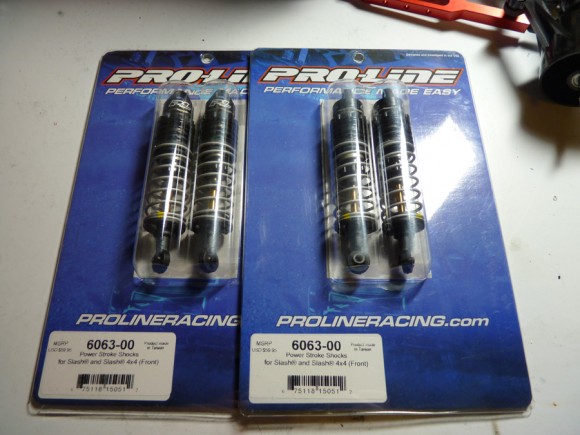 The first step is to tear them down and fill the shocks with oil. I need to hire a dedicated camera person, as I never get shots of doing the messy stuff for fear of ruining the camera. Anyways, I filled the shocks with some 40wt oil and reassembled.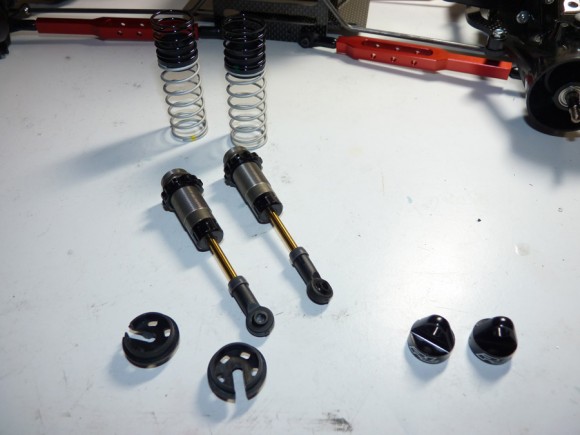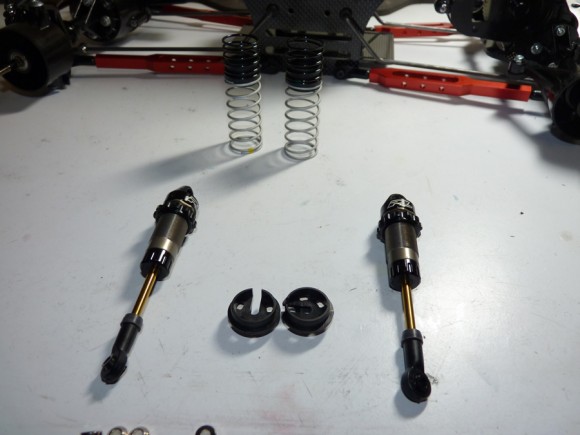 Here is the Universal Shock Mounting Hardware kit for the Power Stroke shocks. This comes with important screws, and the upper shock standoffs required to mount these shocks to a truck that isn't a Slash or Slash 4×4.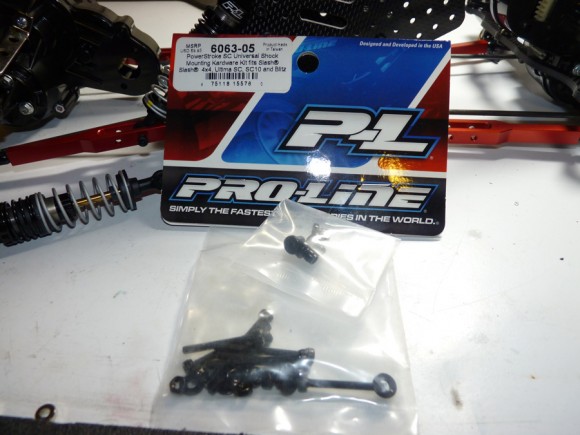 These were quite easy to bolt up and went very quickly.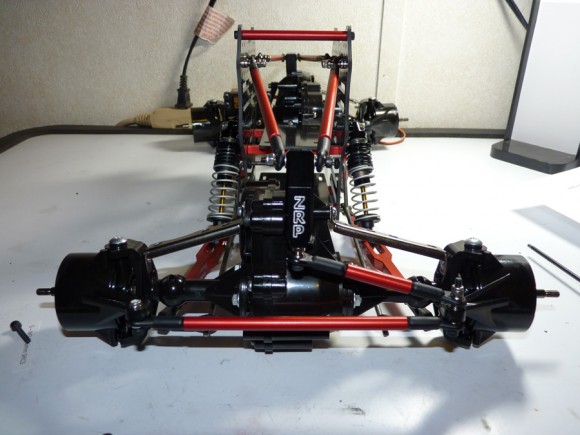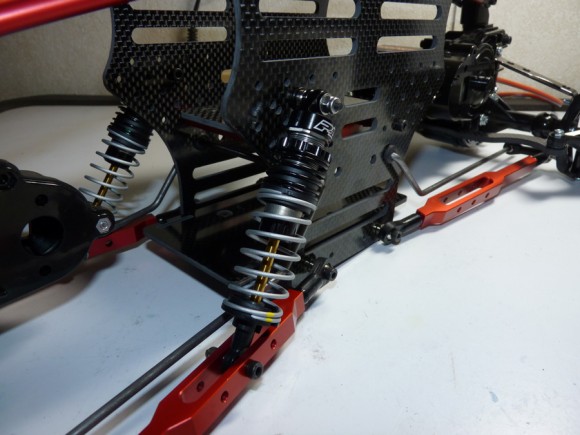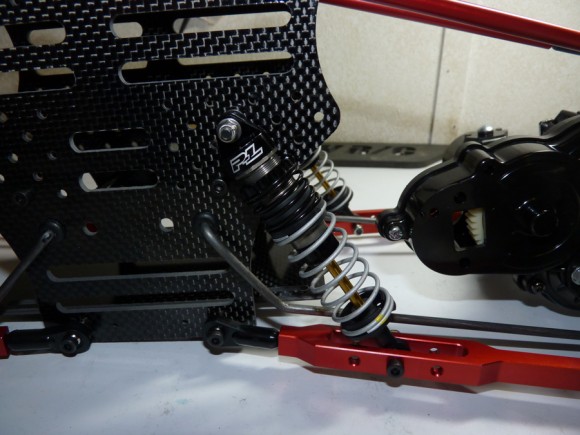 Repeat for the other pair and we have a full set of shocks on this truck now! Here's a few shots of the overall progress so far.