Now we'll mount the body. This is pretty simple. We use any of the leftover holes and simply attach 2.5″ basic body posts from Duratrax (DTXC2616).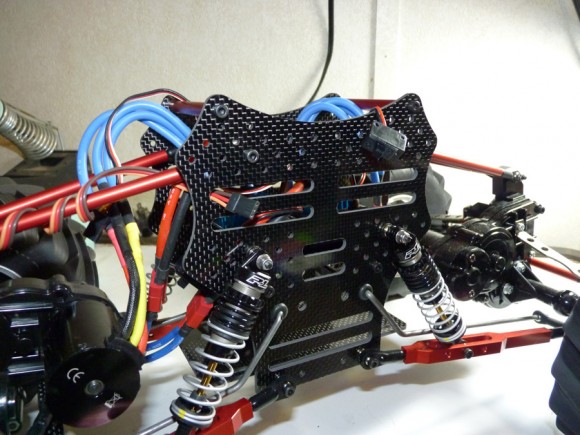 There are included in the ZRP Diablo kit for you.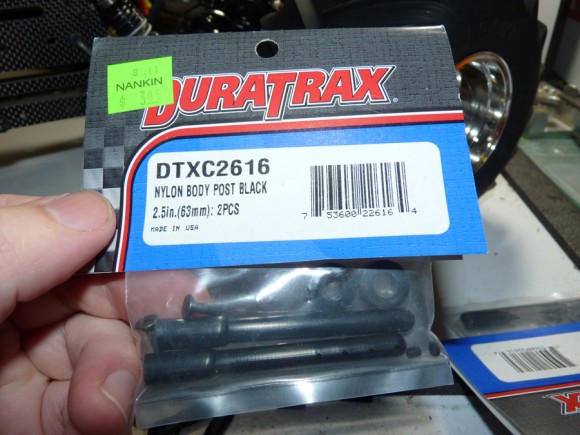 Here they are all mounted up. All you need is a large allen driver and a pair of pliers to attach them.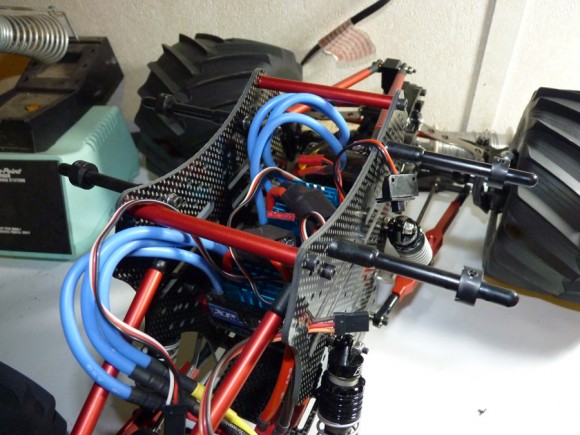 Now for the grand unveiling of the body painted by Slipstream Graphics. The body is based on the Wolverine body that Parma used to make. This is a reproduction done by Team Blue Groove, and was purchased for us by the awesome group over at the Michigan Monsters of RC Monster truck racing club. We struggled to find a way to make it look good with the red/black theme of the Diablo (painting it the original yellow/blue would have probably still looked great, but this needed to be a little different). I ventured onto Google Images and started searching stuff like "Red Wolverine" and found a bunch of fan images for a red costumed Wolverine, and even one where they combined the DC and Marvel universes and made a Red Lantern Wolverine. Even though it wasn't a real thing, the costume looked SO COOL, and I told them to run with the red/black color theme.
Pictures don't do the truck justice, especially on the build table. I will get some photos of this truck outdoors very soon.
Enjoy the rest of the photos of the finished truck. We still need to install and program the Futaba 4PL radio, but that will be a separate article in the near future.
Keep an eye out for further news on this truck, and remember.. it could be yours once we launch the 2012 Children's Miracle Network Charity Raffle.