Now, lets move onto tires/wheels. The wheels are the chrome ones that I swapped Matt for that came with the Super Clodbuster kit. The tires are the RC4WD Rumble tires.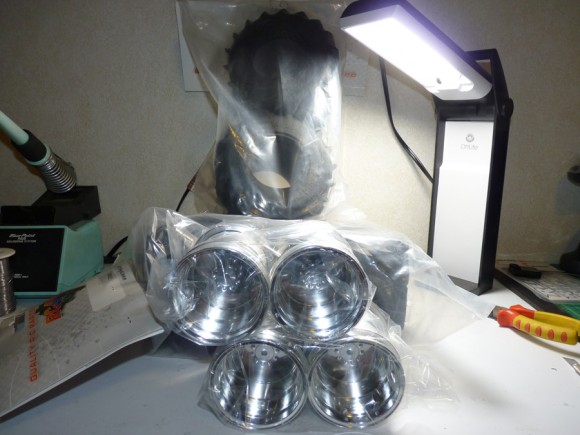 Closeup of the chrome wheels. These will definitely set off the look of this truck.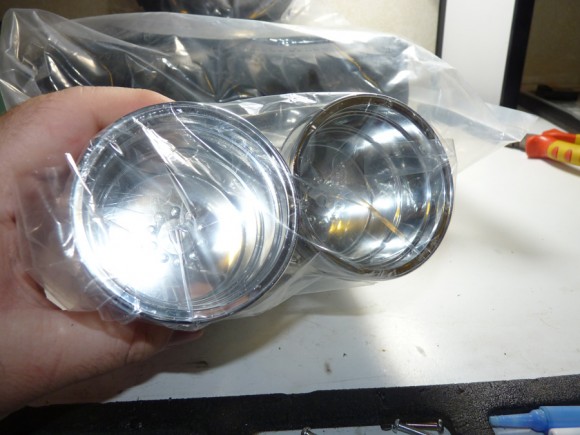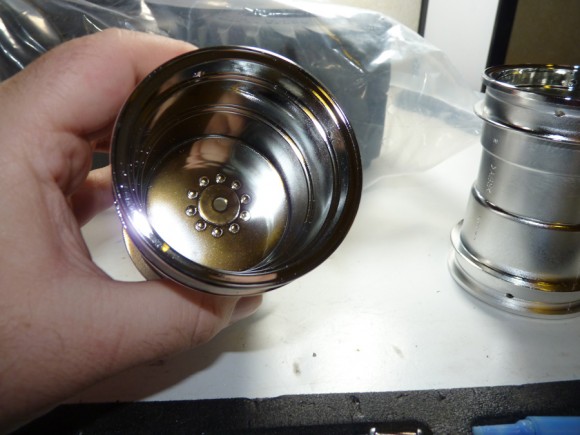 The RC4WD Rumble tires are massive (well, all Clod tires are). They have a really aggressive looking chevron tread pattern.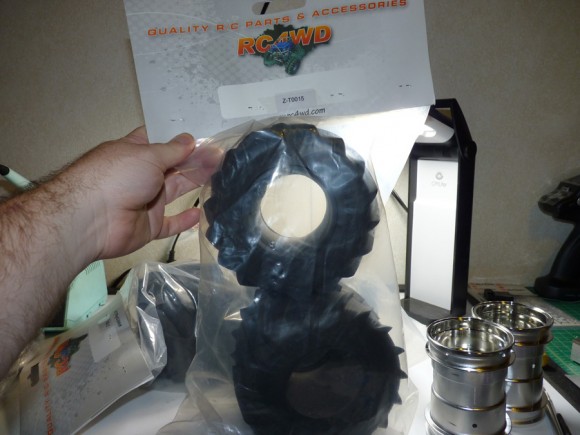 I like that they come with foam inserts!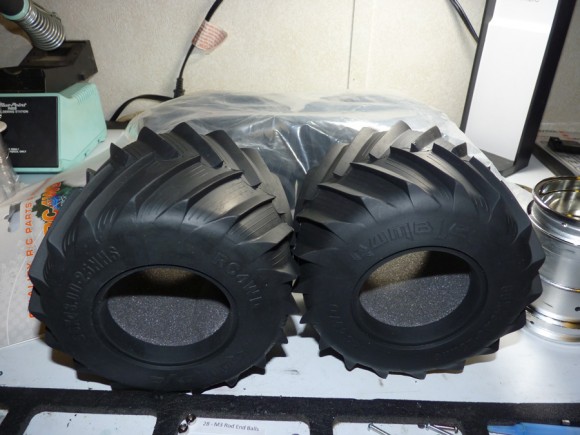 Here they are mounted up on the chrome wheels.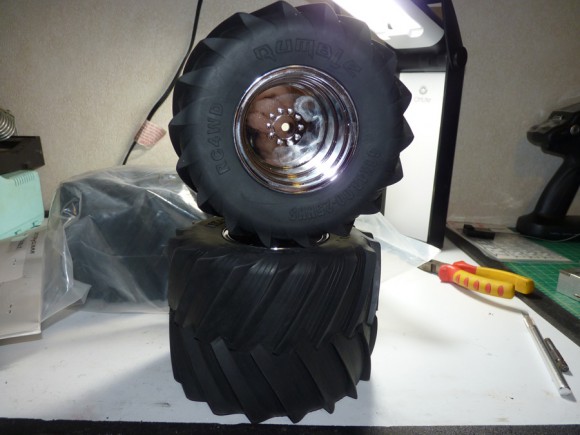 Seating the bead on the 2nd pair.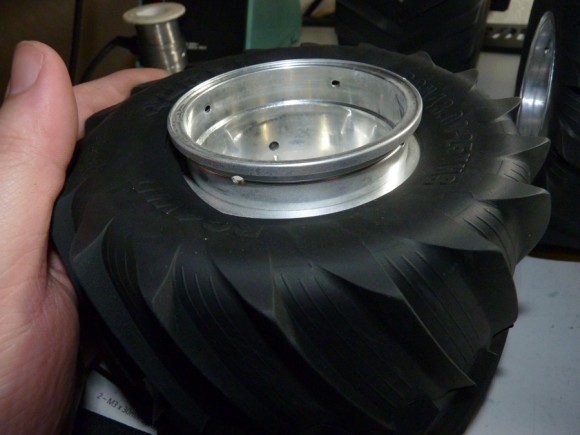 All 4 tires done and mounted up. Man these things are meaty! I've heard they are a very well performing tire on the racing circuit, so that will really help out this truck too.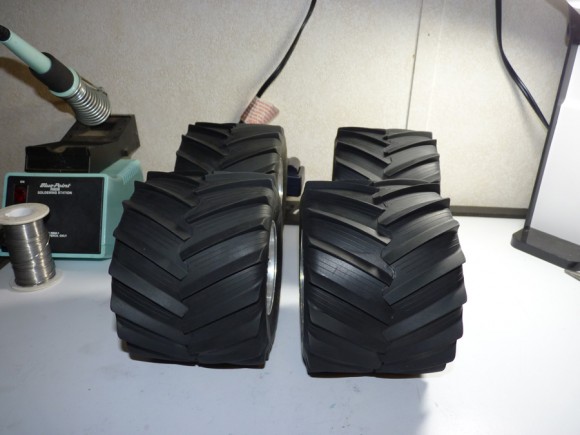 Next up we have the RC4WD wheel wideners. These are effectively a spacer that replaced the original hub/wheel adapter with one that is a lot wider, to give the truck a wider stance, and make it more stable in the handling department. They are machined from aluminum and ship with Barrel Nuts that will pass all the way thru the wheel/widener and screw onto the stock driveshaft. No modifications to the wheels are required.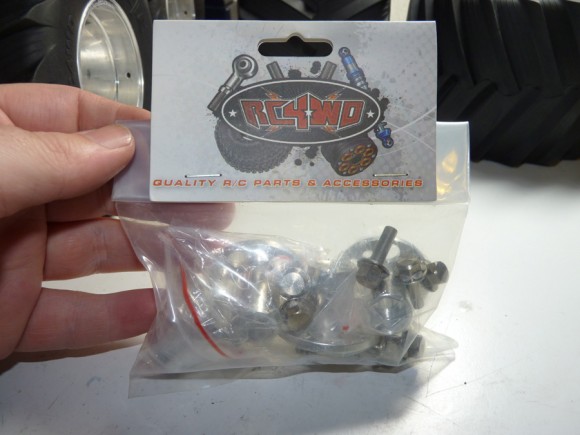 Each widener is individually bagged to prevent the finish from getting messed up during transport.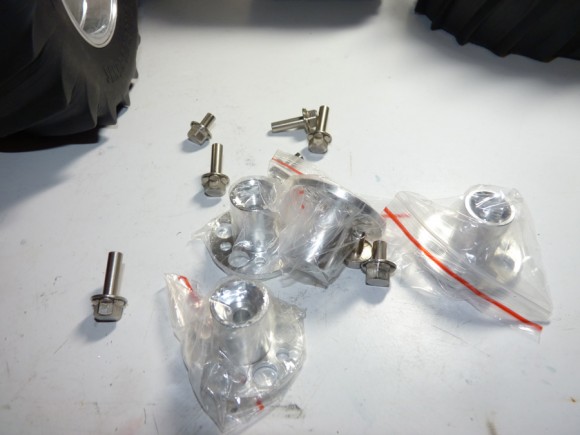 These have 2 different sets of holes, the small set for Clod wheels, and the larger ones that work with TXT-1 wheels.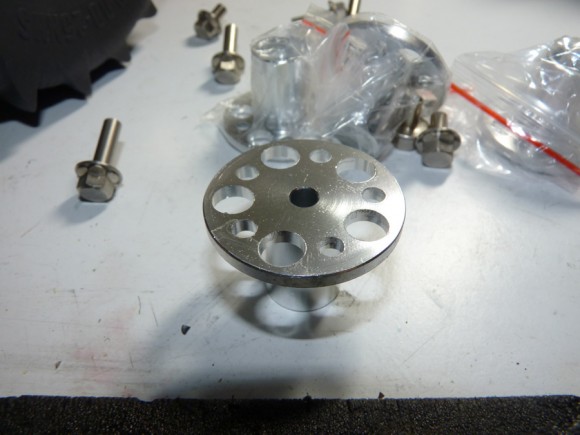 This is the hex side of the wheel widener. You can also see the barrel nuts in the background.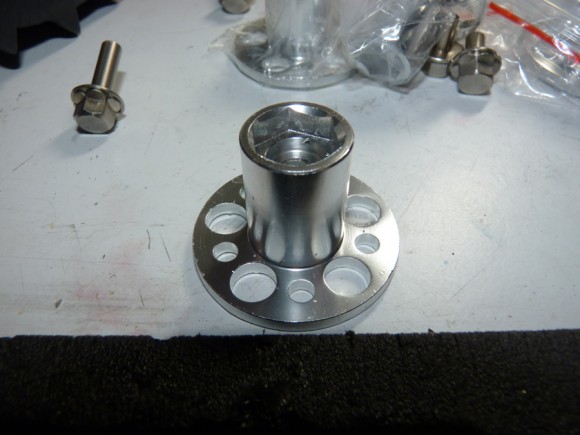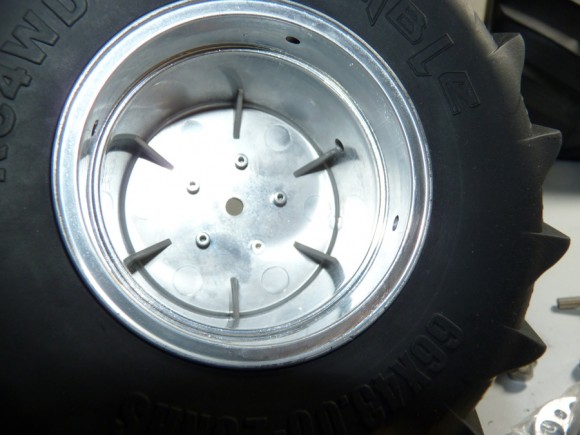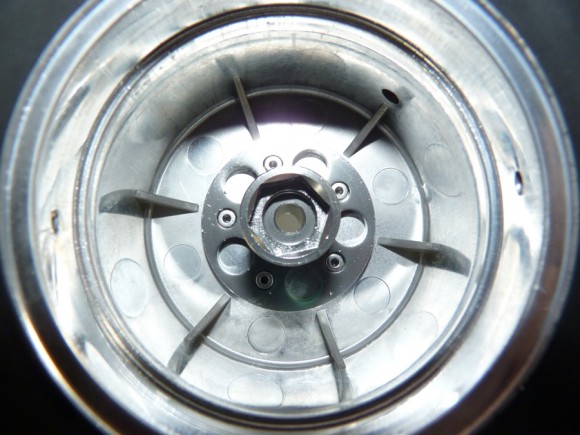 These are the stock brass hexes that go onto the driveshaft, and the wideners mount on top of.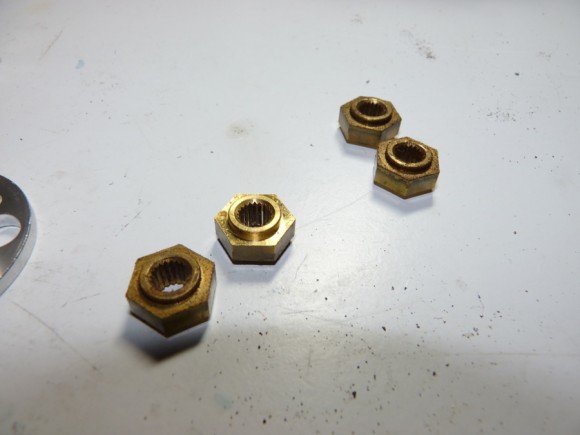 First we install the hex.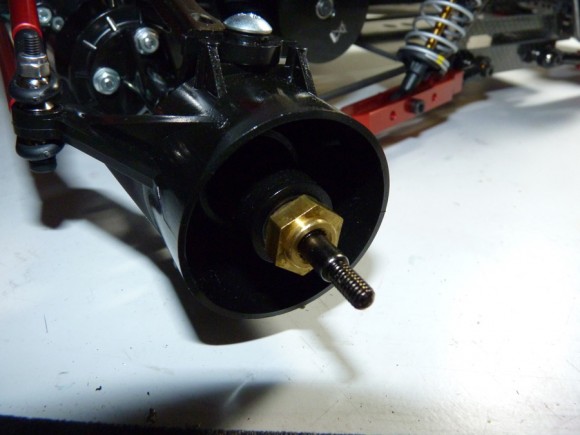 Then we slide the RC4WD wheel widener over it.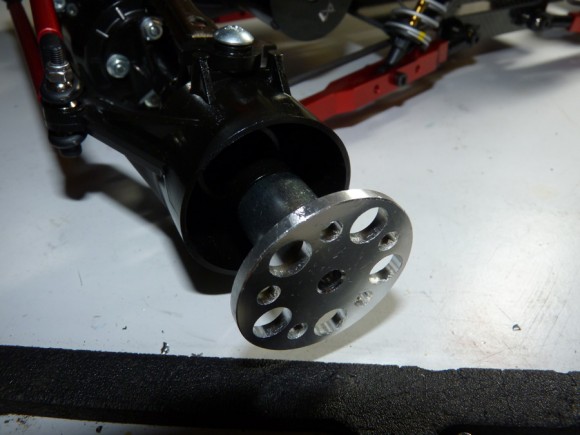 Then we mount up the wheels/tires. Man that is one good looking truck!!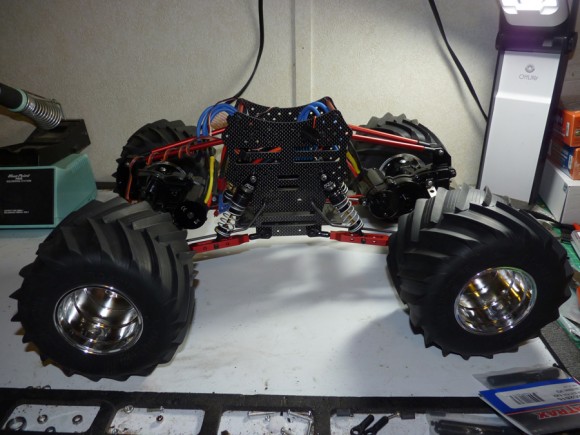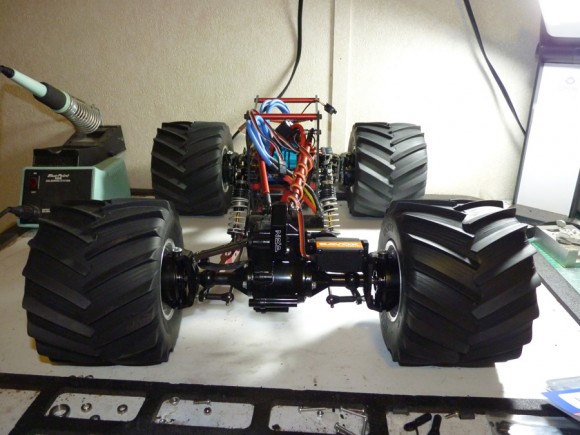 The obligatory flex shot.