After the resounding success of the Stocking Stuffer Classic last month that we (RC Soup) helped put on at Redneck RC, we decided to do it again. This race has been a work in progress since the day after the last big race, but we're finally closing on all the details! It's going to be a big one folks! I don't even know where to start.. so check out the flyer first.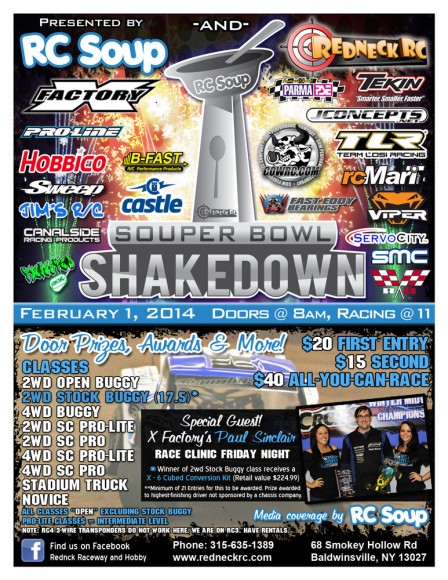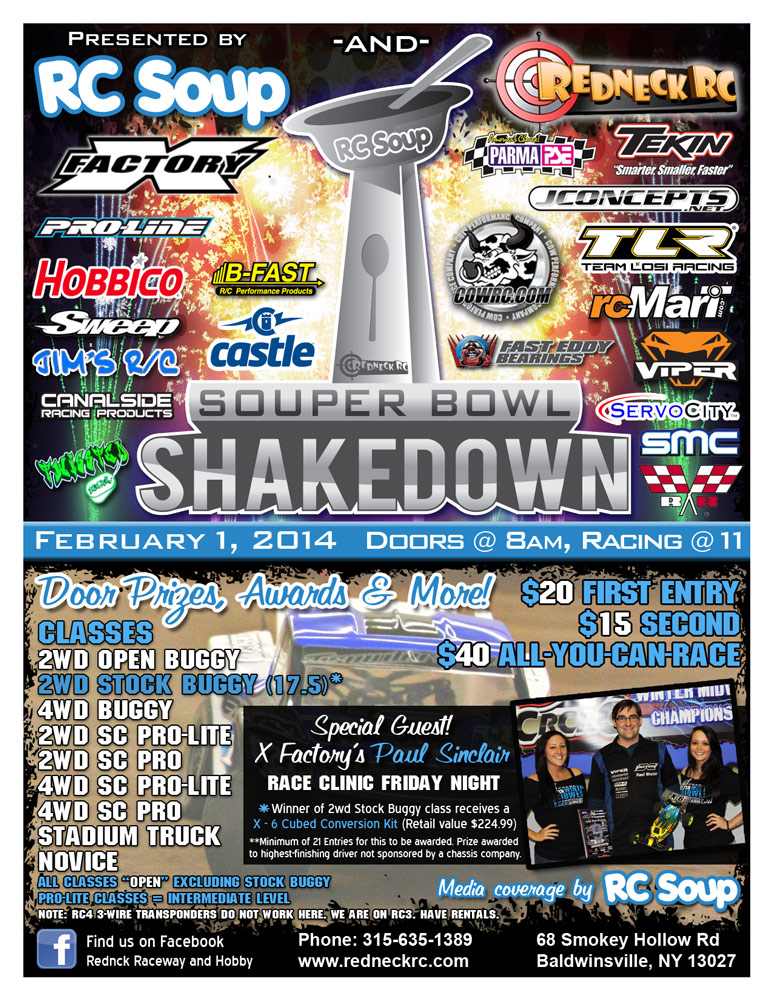 The date is February 1st, 2014. It is the day before the sporting event of a similar name. Where the SUPER Bowl is the biggest event in the NFL, we set out to make the SOUPer Bowl the biggest event that RC Soup has ever been a part of.
So at this event, we'll have a standard single-day trophy race. Two rounds of qualifying and mains. We're giving out awards for Top 3 in A Main, and B Main winners.
Entry fee is still relatively cheap for such a big event.
$20 for first entry,
$15 for 2nd,
or $40 gets you as many classes as you want!
Speaking of classes, here's what we're running:
2WD Open Buggy
2WD Stock Buggy (17.5 Blinky)
4WD Open Buggy
2WD Short Course Pro-Lite
2WD Short Course Pro
4WD Short Course Pro-Lite
4WD Short Course Pro
Stadium Truck
Novice
All of the classes except Stock buggy are "open", meaning any esc/motor. Those not from the area may be asking what "Pro-Lite" is. Well, a few tracks locally run what's called Pro-Lite for the intermediate drivers to have a chance at a trophy. Other tracks would normally have "stock" classes in it's place, but with the lack of RTR 17.5 vehicles, Redneck RC believes in just running an intermediate open class, so that folks aren't penalized for buying that RTR 22SCT or SC10RS (and having to buy new electronics to race). It makes it simpler for the shop, and allows those intermediate drivers to still have a place to race. That being said, if you are coming from out of town, realize that this is a dirt indoor track and a 13.5 system would be competitive on the track.
X Factory will be in the house for this event! Chazz and Paul Sinclair will be making their way here from Ohio to hang with us Central New Yorkers (and anyone else that comes out)! They have also confirmed that X Factory Team Manager Chris Cristo and factory driver Jim Edmonds will also be joining us!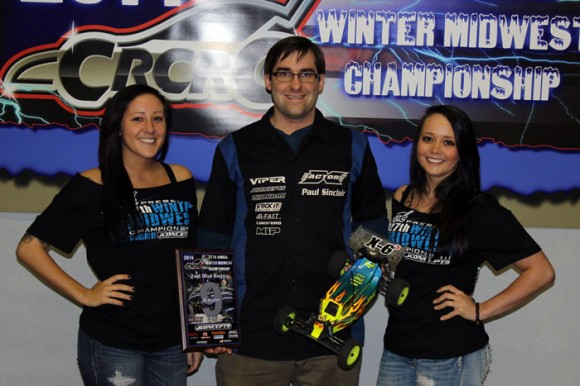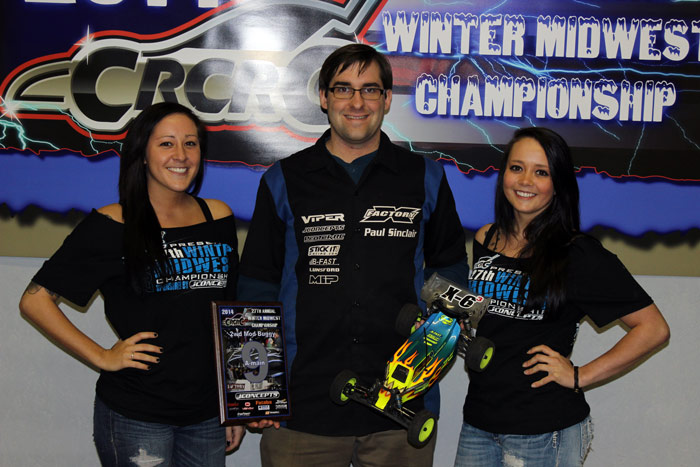 Paul is the President of X Factory (the original Mid Motor chassis for Associated vehicles), and a top tier racer with always solid finishes @ national level events such as the Cactus Classic, Motorama, Short Course Nationals and others. He just pulled off a very respectable 9th place overall finish in the Triple-A's @ CRCRC's Midwest Champs against the likes of drivers like Maifield, Cavalieri, and Tebo. He's sponsored by JConcepts, Viper, B-Fast, Lunsford, MIP and others.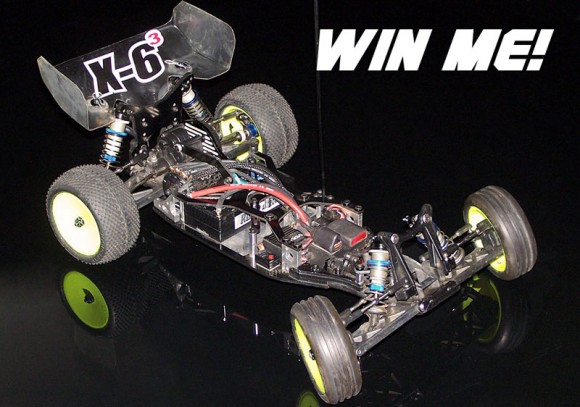 Ok, so that's cool.. but that's not all. X Factory is awarding an X – 6 Cubed Conversion Kit (Retail value $224.99) as a prize for the winner of the stock buggy class. They need minimum of 21 entries in the class. Prize to be awarded to the highest-finishing driver who is not sponsored by a chassis company. So, if the winner is a sponsored driver, the prize goes to the second-place finisher, provided he is not sponsored.
That said.. GET THOSE STOCK BUGGIES OUT! 21 is a lot to ask for our area, but based on the survey I threw out last month (this has been in talks for a few weeks), I think we can do it. Note that STOCK BUGGY is 17.5 BLINKY ONLY. This is a nationally run class, and very common at other tracks like Full Throttle, RC Excitement, RC Madness, RCHR, Wolcott, and many other big tracks in the northeast. I know 17.5 anything isn't really run around here on any regular scale, but that's what everyone else runs for a "stock" class.
Oh, and we're still not done.. Paul is also willing to do a "clinic" where any driver can talk with him at length about any issue with any 1/10 electric vehicle. This will be done in a sort of group session on Friday night. Redneck has agreed to have a special FREE closed practice night on Friday for anyone attending and registered for the race. Must be signed up to go on the track. If you want to practice and be there for the seminar but can't make the race Saturday, you are still welcome to join us for the regular practice fee.
Tentative schedule for Friday: There might be practice from 4-7, then the clinic, 7:30 – 8:30 or 9, then practice until 10-10:30. I believe we'll try to make it organized practice. Still need to confirm this.
There will be door prizes! We have a slew of sponsors supporting this event! They include:
CowRC
B-Fast RC Performance products
TLR
FastEddy Bearings
Castle Creations
Jim's R/C
Pro-Line Racing
JConcepts
Servo City
Boca Bearings
SMC
Hobbico
Sweep Racing
Tekin
Parma
Robinson Racing Products
Viper RC
RCMart.com
Canalside Racing Products
Twissted Wear
RC Soup
AXO
Rockstar
Alpinestars
Troy Lee Design
One Industries
Red Bull
On top of all that… we're doing another small mini charity race at this event. It's called the Half-Time Dash.. a bracket race.. here's the deal.. It's a lot like the Dash for CA$H we ran at the Stocking Stuffer, but with a few twists.


20 drivers can sign up..
Same $10 to enter..
Same $5 to charity = $100 to charity (this will be for the Wounded Warriors Project)
Same $5 to overall winner = $100 pot this time..
Here's what we're doing..
Halftime themed Dash for Cash..
There will be 3 races.. 5 Minutes each.
First group of 10 drivers run Race 1 at the Beginning of Round 1 (after drivers meeting)..
Second group of 10 runs at the Beginning of Round 2.
We take the top 3 from each (that's where the bracket comes in).. and have a final showdown before the Mains. Six drivers, Winner take all.
All of these races will be run similar to the first Dash for Ca$h.
Rules:
Any class vehicle being raced in normal classes during the SOUPer Bowl is eligible.
Track is run backwards.
Race 1 & Race 2 will have turn marshalls.
Race 3 (Final) you get 1 courtesy marshall, then it's the 30 second rule from the Dash. (If you flip or get stuck after 1 courtesy marshall, you have 30 seconds to try to rectify your car using your radio (throttle/brake/steering, etc) or find a friend on the driver stand willing to try to bump your car with his)
Intentional bashing will get you DQ'd from any round at the race directors discretion.
Overall winner from Race 3 (Final) takes home the trophy (built by Pat Danquer) and $100.
Now here's the fun part.. ALL 3 RACES will be with the lights turned down, lasers, fog machines, spotlighting, and some background music playing to add to the excitement and challenge.
Video from the Dash for Ca$h @ the Stocking Stuffer is embedded below for example of how the final round will be run.
[youtube]http://www.youtube.com/watch?v=xFYpe7KRJqA[/youtube]
The mini event already has 16 drivers signed up of the 20 available slots from the event Facebook page. If you are interested, please email me kevin@rcsoup.com.
All that said.. it's going to be a LONG & FUN day of racing. I know a few folks are planning to travel long hours for this event and stay overnight. That of course is up to the racer's discretion, but we WILL be running this event as fast as we can, and have a less-time-consuming way of drawing door prize winners than the last race.
Schedule (tentative):
Friday:
Open/Controlled Practice from 4-7PM
Paul Sinclair's race clinic 7:30 – 8:30 or 9 (estimated)
Open/Controlled practice until 10-10:30PM.
Saturday:
Doors open @ 8AM
Drivers Meeting @ 10:45AM
Race 1 of Half Time Dash @ 10:50
Round 1 of Qualifying @ 11
Rest depends on final entry count
Redneck R/C is located at
68 Smokey Hollow Rd.
Baldwinsville, NY 13027
You can call them at 315-635-1389
Find the Redneck Group on Facebook.
Hope to see everyone there!