This little build has been a long time coming. It's the ABC Hobby USA Genetic. It is a 4wd shaft driven Mini (similar in size to the Tamiya M Series). This one happens to be the Nissan 240z Fairlady version. They offer a ton of other cool body options as well. We were going to do something different with this and install a different manufacturer's body on it, for a theme car, but it didn't pan out.. and honestly I love the way it turned out as is!
Actually, there really isn't too much of a build to this, as the kit arrives 80% Factory Assembled. There are a few things you need to do to button up the kit like mount the tires, paint the body, install all electronics, etc. From start to finish this would take the average person maybe a couple hours.
Below we have the build components we'll be using. They were all donated, as this car will be one of the several Children's Miracle Network Benefit cars we're giving away.
We have:
The sturdy box comes in a designed sleeve.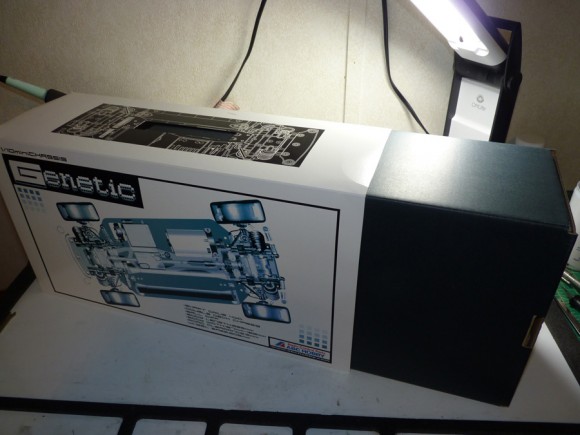 Inside there isn't much. I took the body out already and shipped it off to the painter (Larry Genova of Kustom RC Graphics). The chassis is tied to a cardboard insert to prevent it from bouncing around.