I recently relocated from Central NY to sunny Florida. One thing I knew about the racing scene down here before I even moved was that the biggest classes by far were 1/8 scale buggies, both nitro and electric. Last summer, I built and tested the Caster Racing EX1.5R. But as the season wound down, I sold it in order to fund another project. So when I moved to Florida, I knew I needed a new 1/8 buggy. I decided to go with the Team Durango DEX408. At first, parts availability was a concern for me. But since Team Durango is now part of Hobbico, parts are readily available at any hobby shop. And if they don't stock it, they can get it quickly. Enough babbling, lets build this bad boy.
Here's the pile of parts I started with.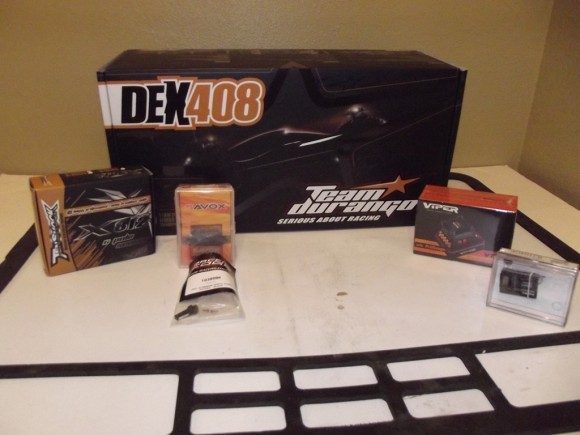 I'll be using a Viper RC VTX8 ESC. This is the new ESC released by Viper RC that is specifically geared for 1/8th scale. At the time of this writing, they do not offer a 1/8 motor. But word has it they have one in the works, rumored to be released in the summer of 2013. Also sitting there is a Futaba R2104GF receiver which will be paired to my Futaba 4PL radio.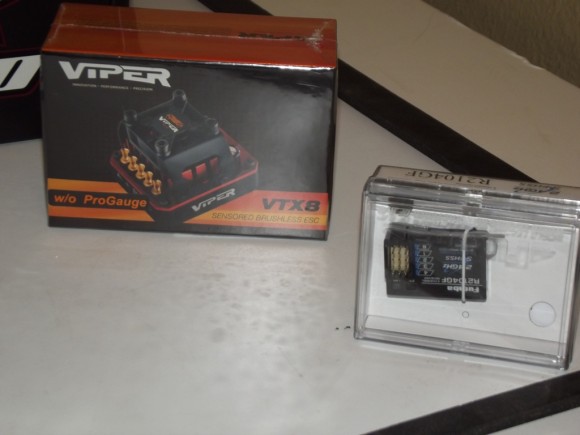 At first I was going to use a Tenshock motor in this car, but we had a change of plans. You'll see the Tenshock in a future build. Later in this build you'll see the Reedy 2100kv motor I used in the car. Next to the Tenshock box is a Savox 1257TG. This servo should offer plenty of speed and torque, and should be durable enough for the job at hand.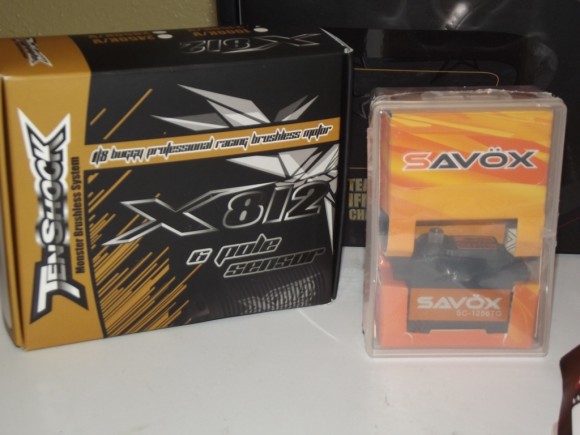 This is an aluminum servo horn from Racer's Edge.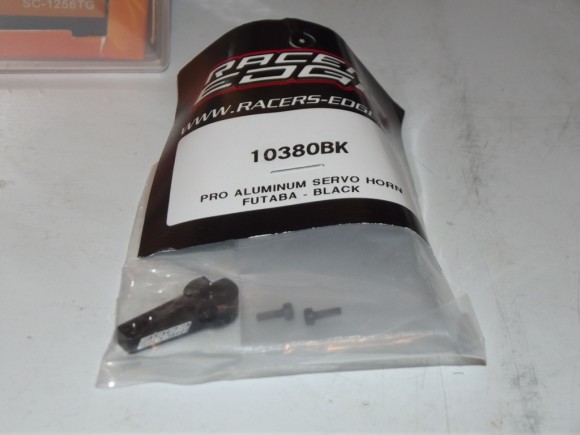 And of course the Team Durango DEX408 itself.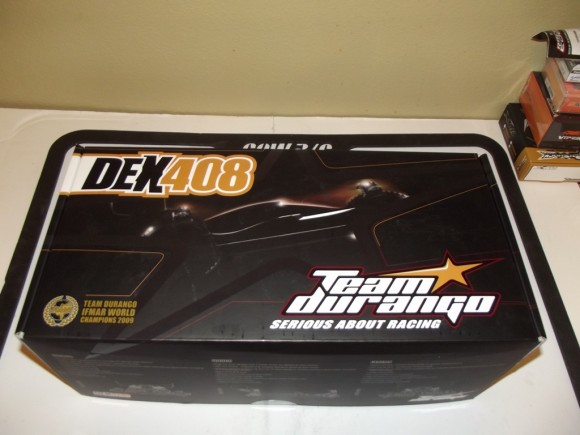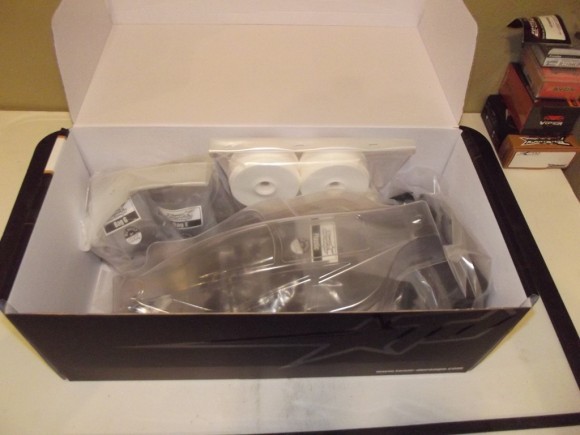 I briefly read through the manual, and laid the bags out on my Cow RC work mat. Seems straightforward enough.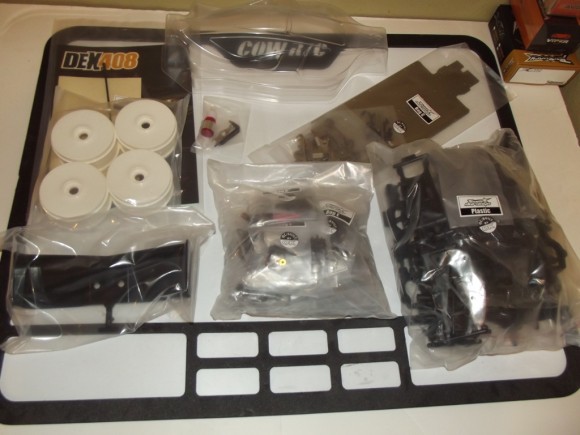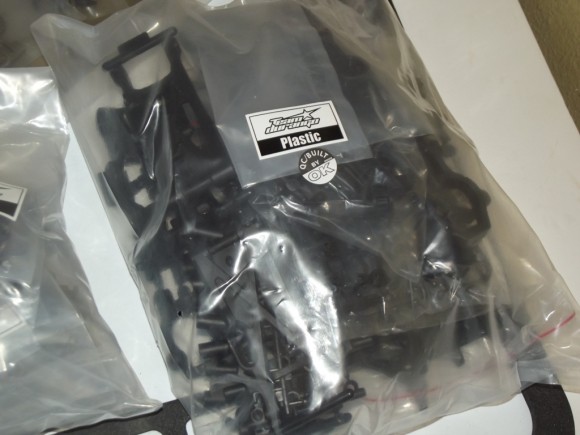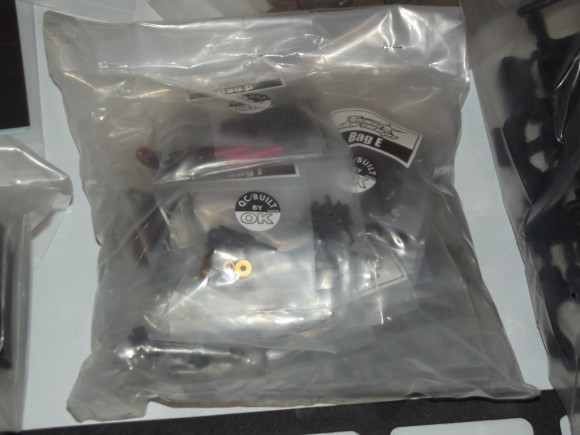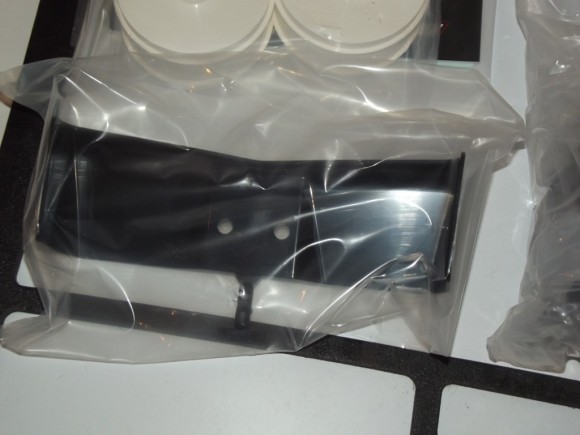 The DEX408 does come with a set of wheels, but you will need to get a set of tires on your own that will match whatever track surface you plan to run on.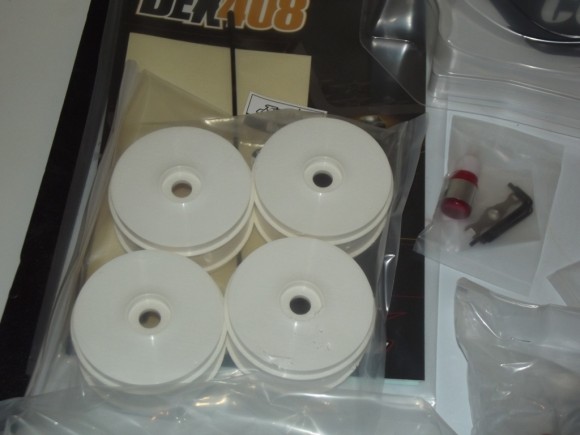 There is a body included with the kit, which you will have to paint yourself.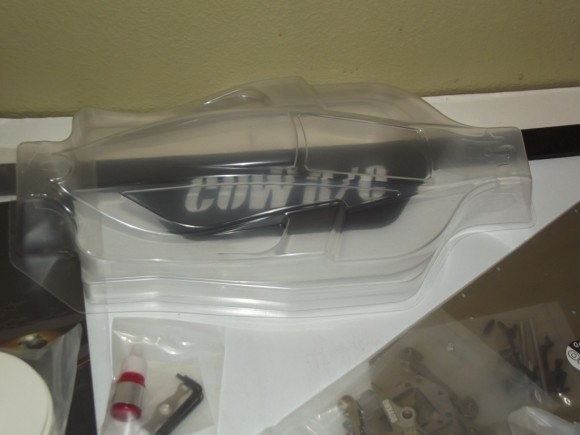 The DEX408 does feature an aluminum chassis.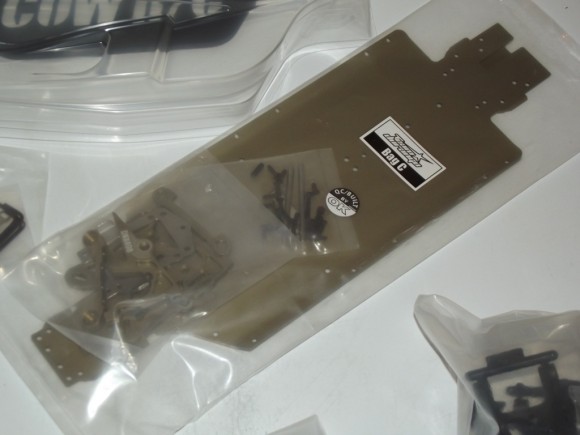 The manual and window masks for the body, as well as an antenna tube. The kit also came with a small tube or threadlocker, and some basic tools.