Here goes.. don't say I didn't warn you. I won't say too much about the trucks because I have no clue who owns most of them, or any other info. What I do know I'll let you know.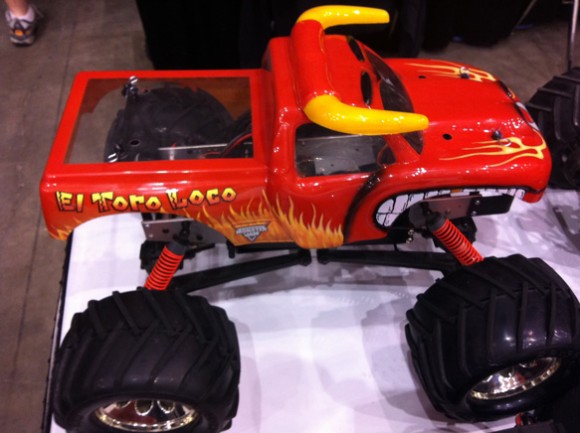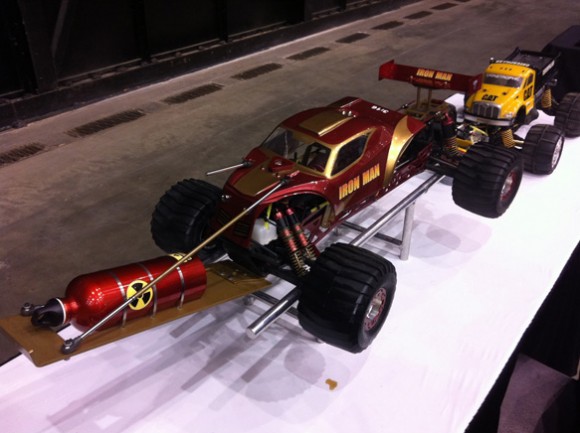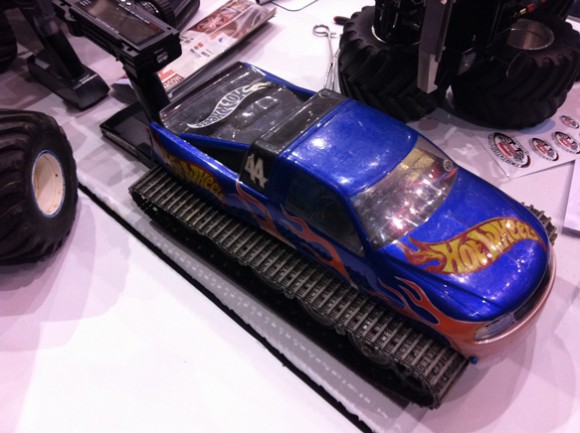 Below is the Kyosho Twin Force vs. Tamiya TXT-1 class.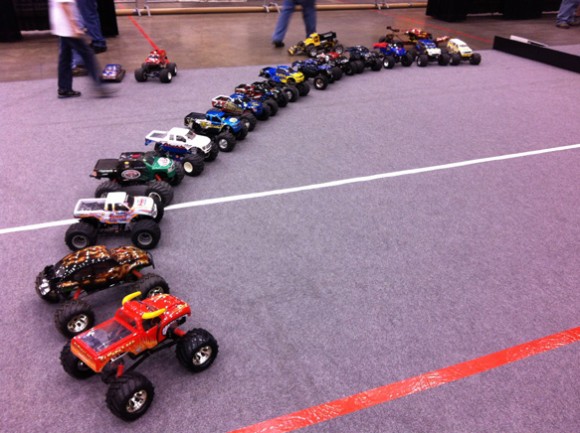 Some Retro's, including our Black Stallion.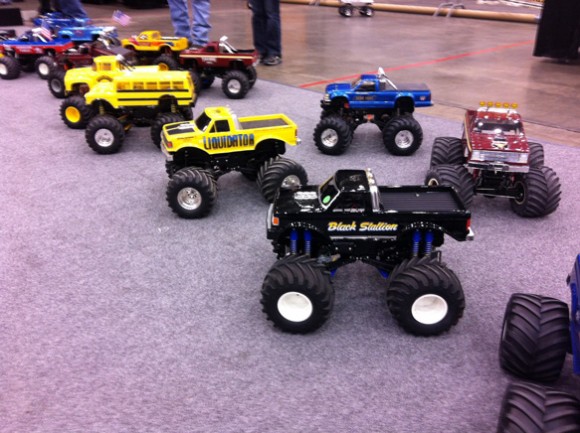 Stampede class. Bari joked that he was waiting to see who would pick up the wrong truck first.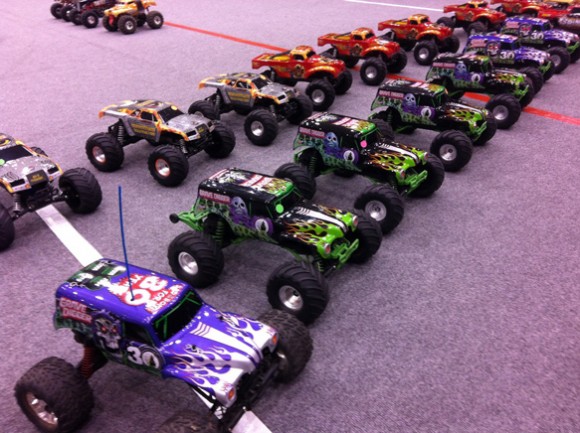 Mod Clods.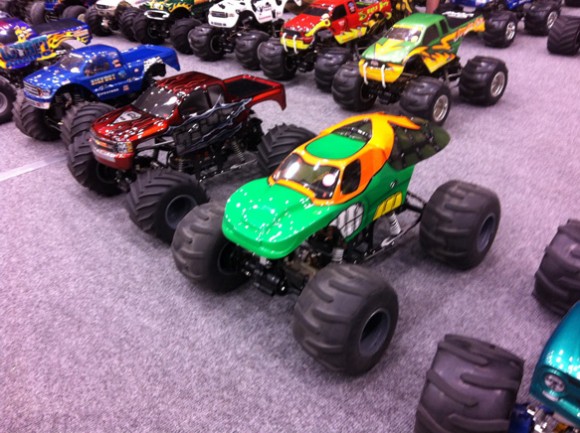 The trucks on the tables were for display only, and did not compete. All competing trucks had a colored dot on their windshield.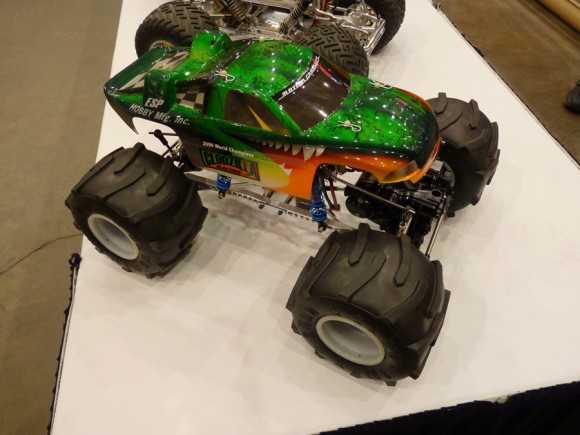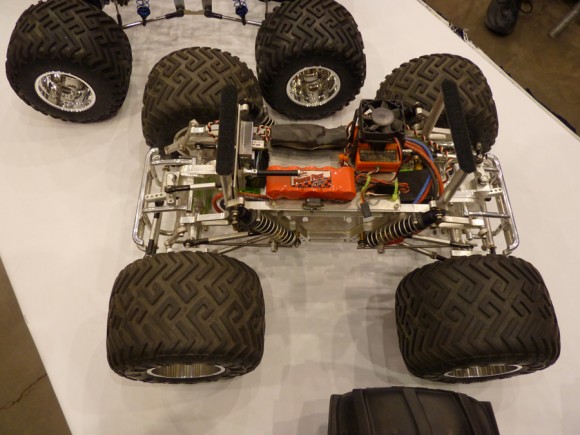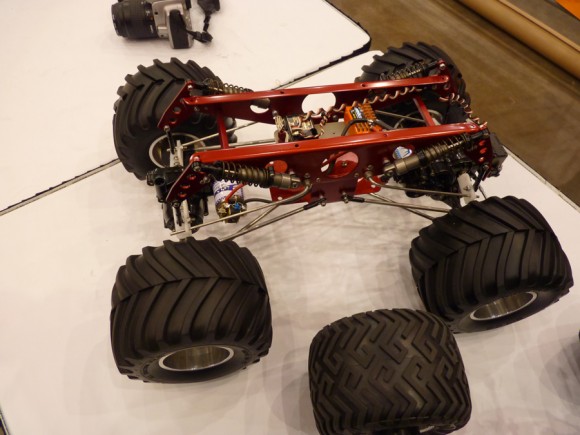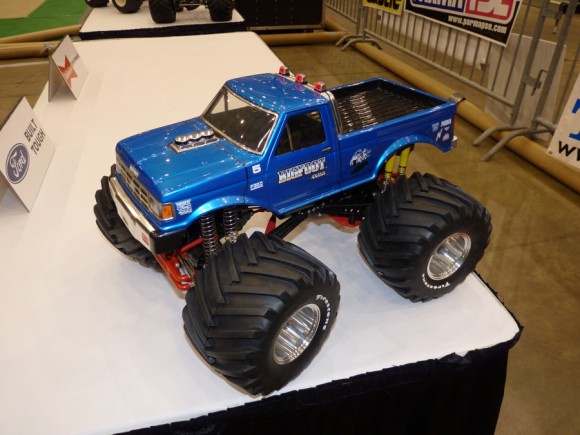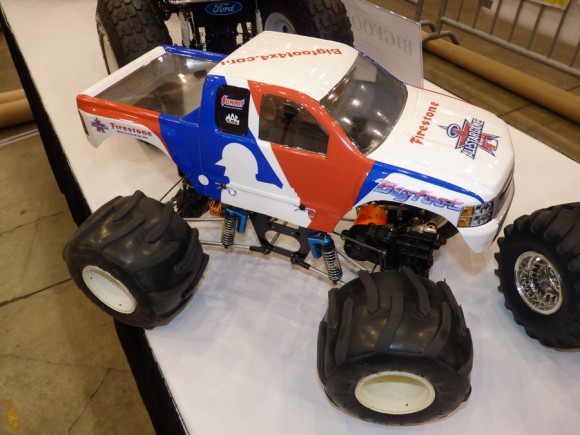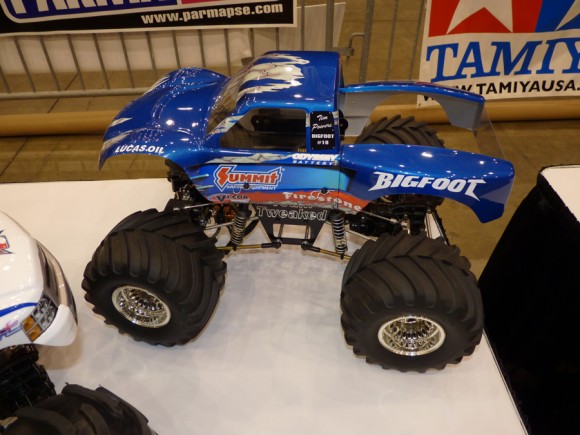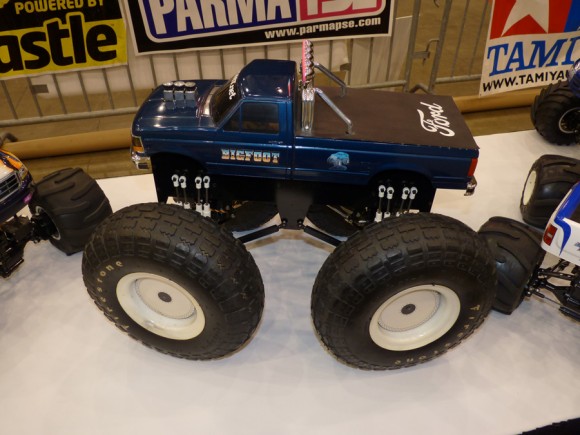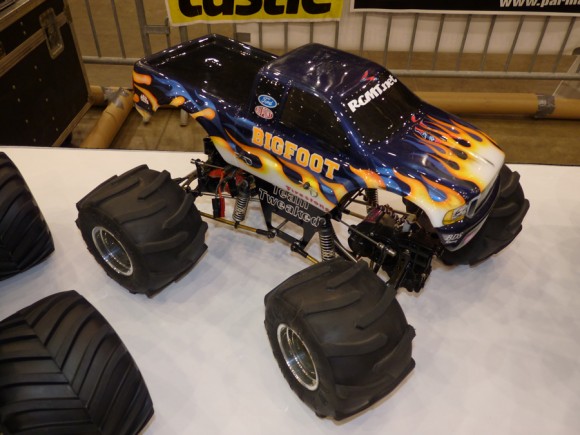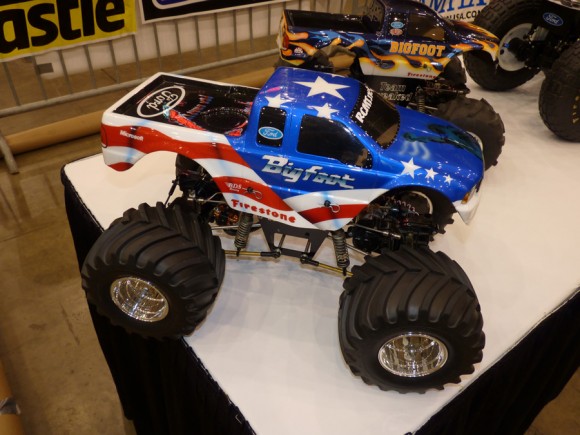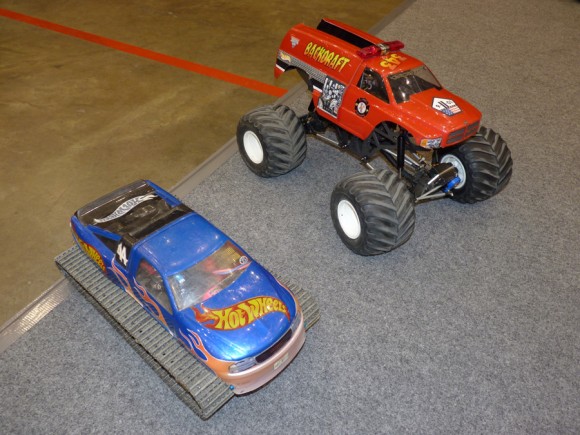 Twin Forces!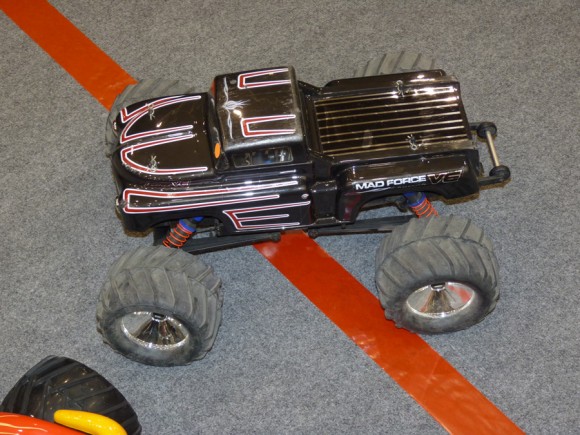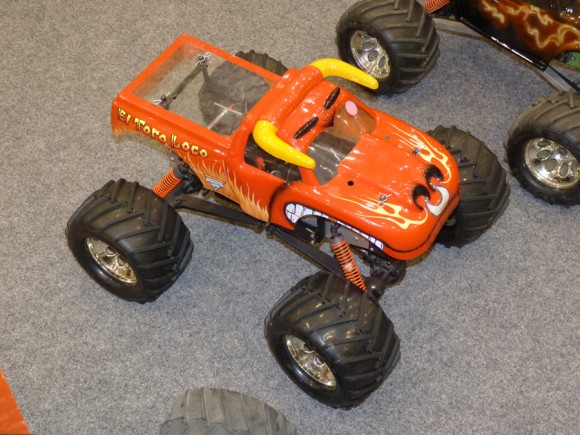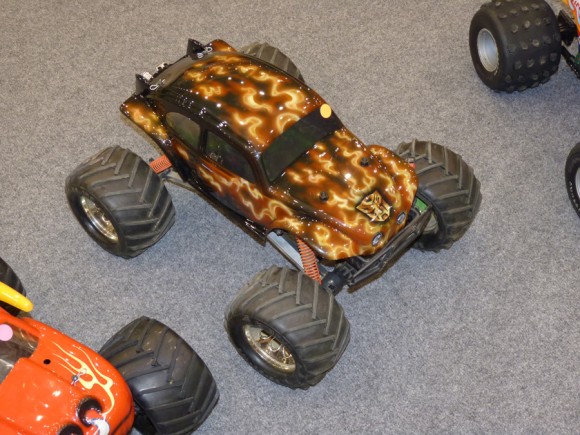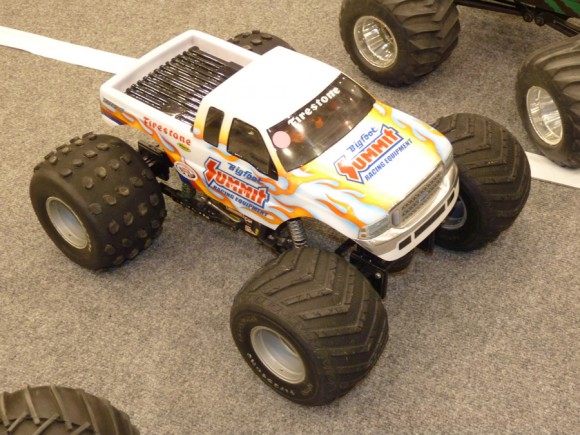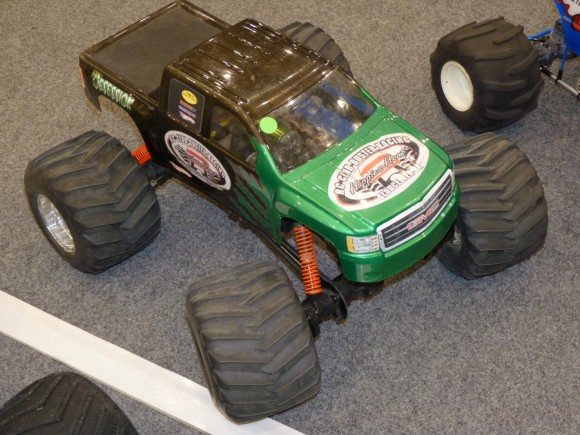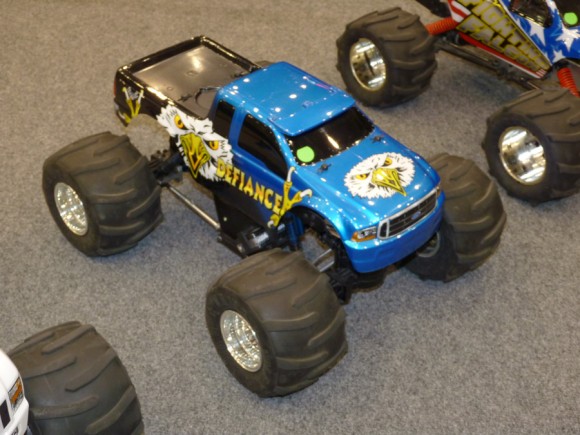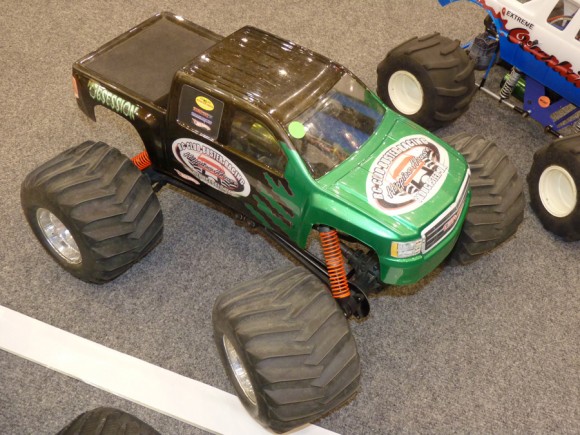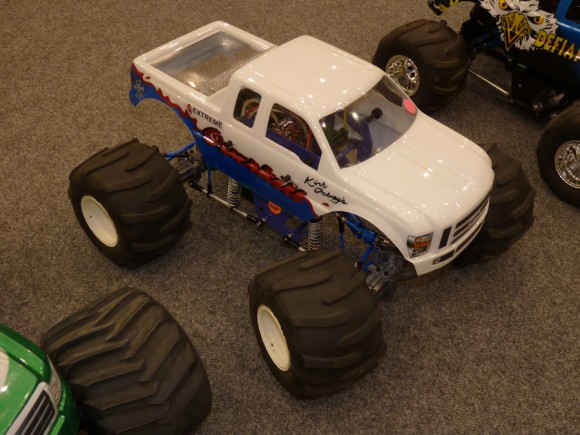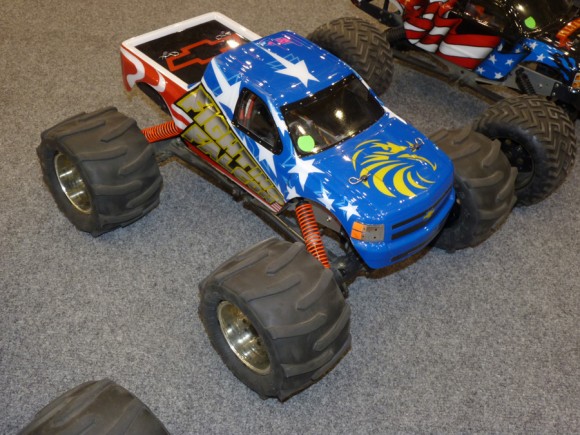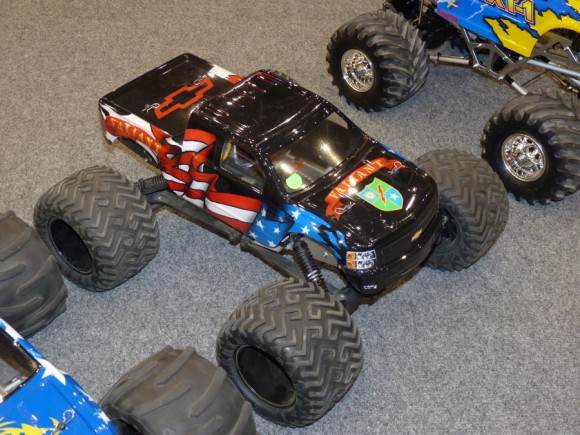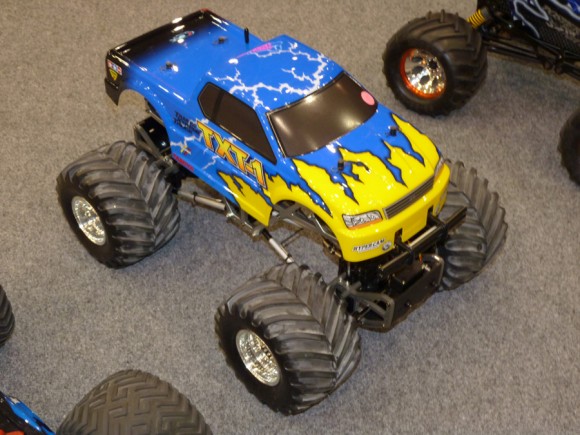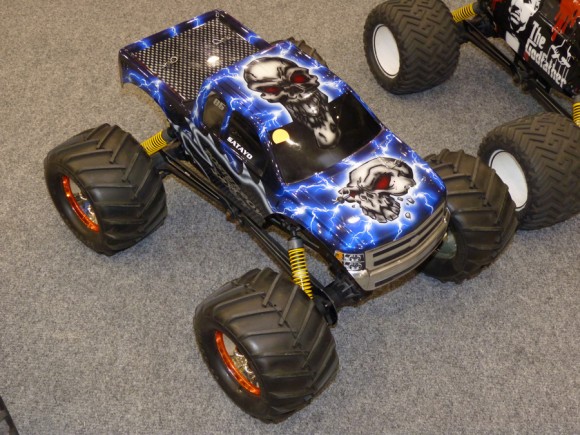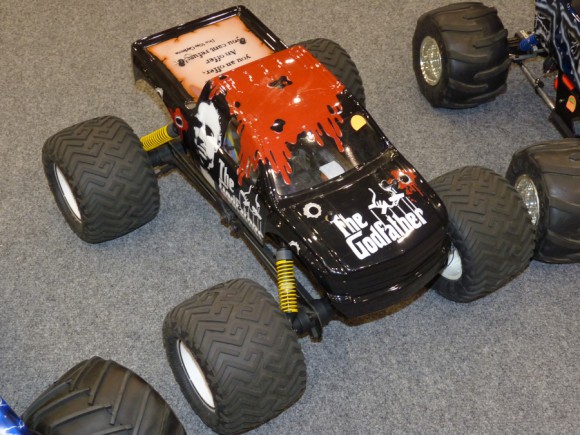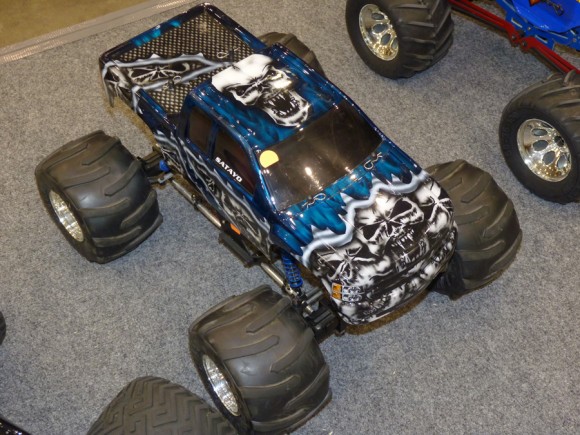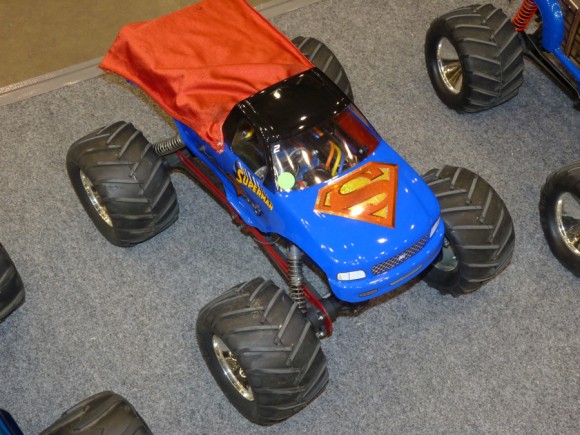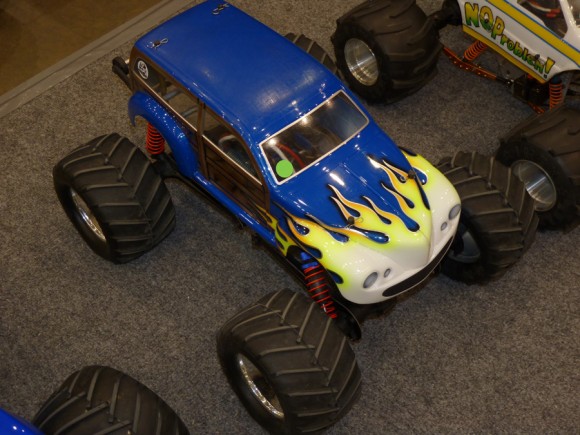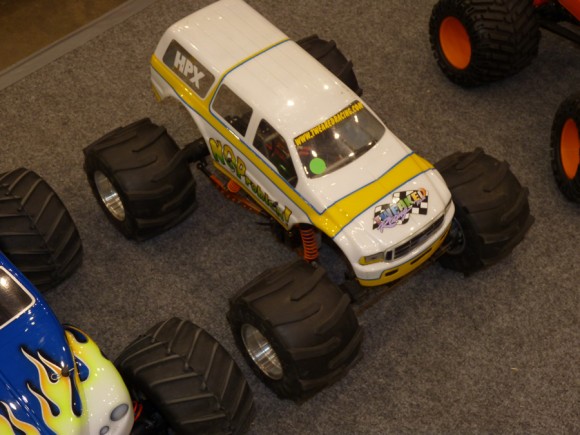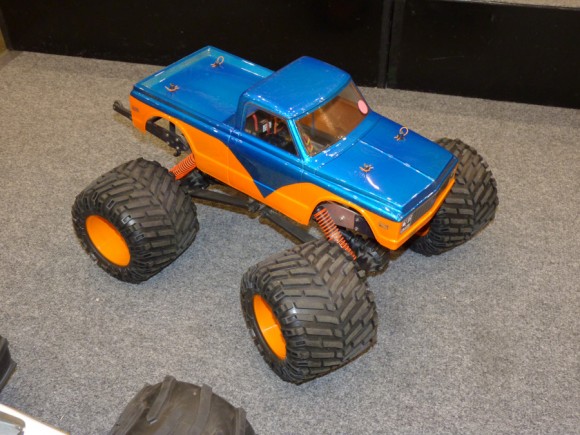 This is one mean contraption.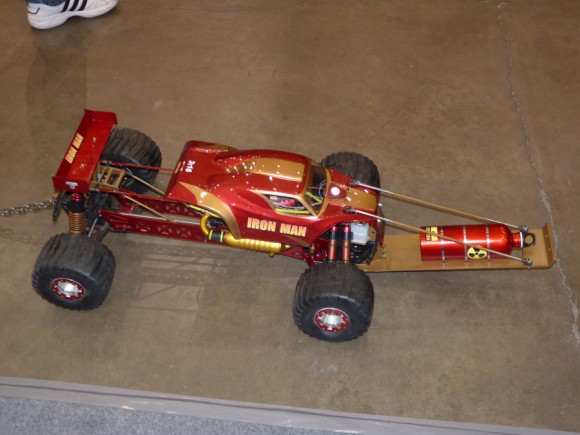 I SO would have changed the name on this truck to CATERPULLER.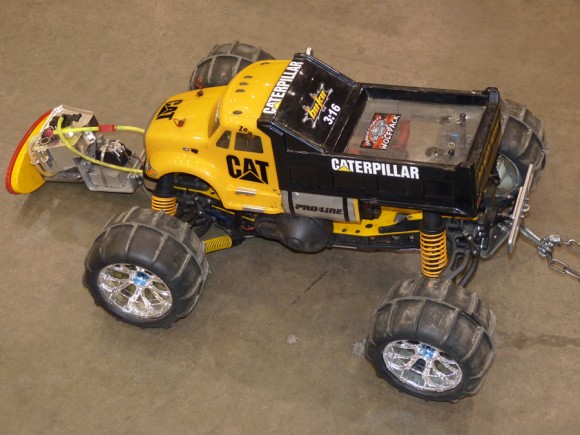 More stampedes.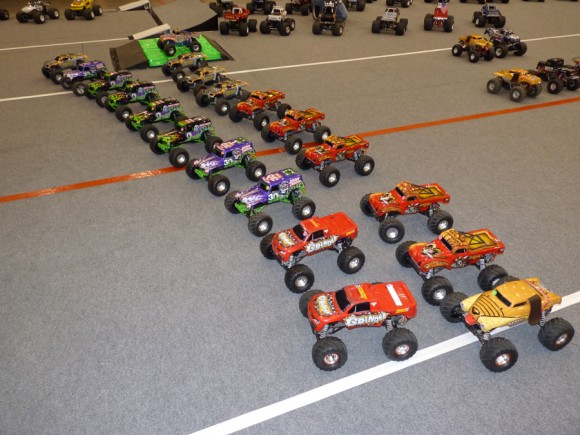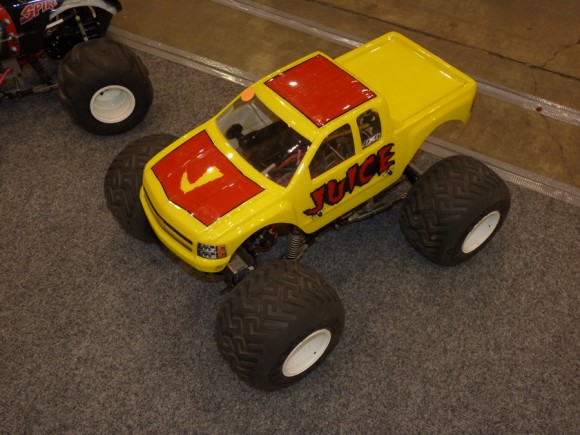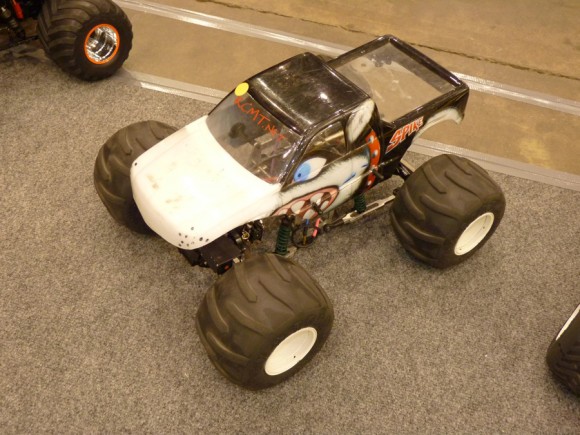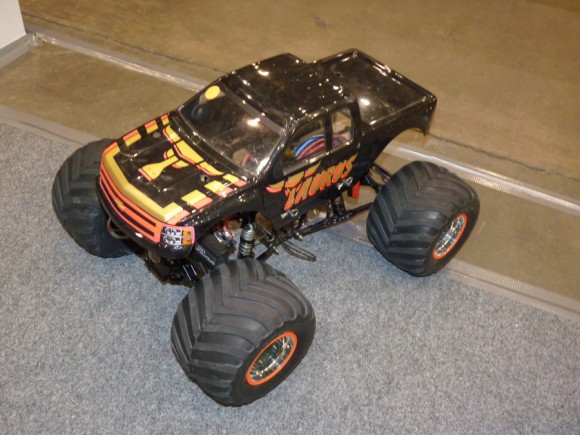 Joe Chuhak's Chillin Villain!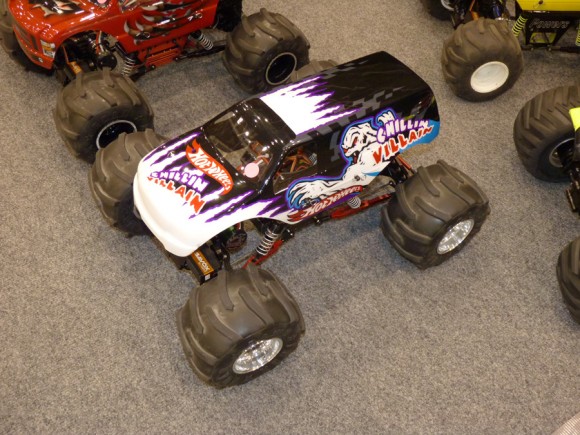 Joe Chuhak's Michigan Monster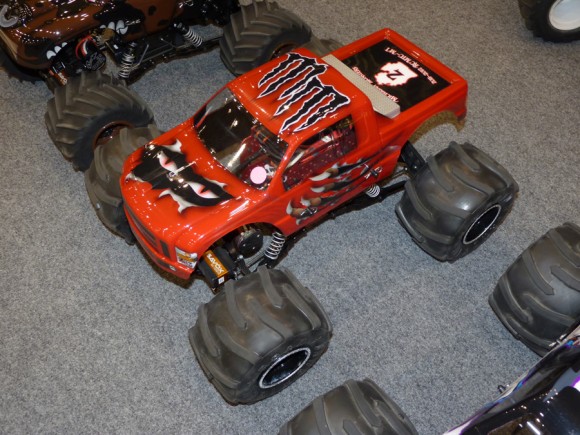 Joe Chuhak's Dark Cow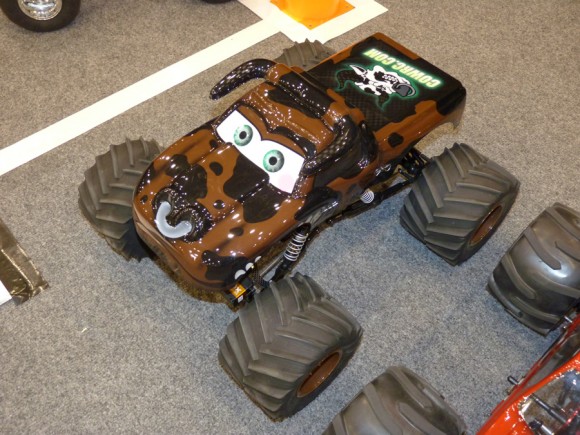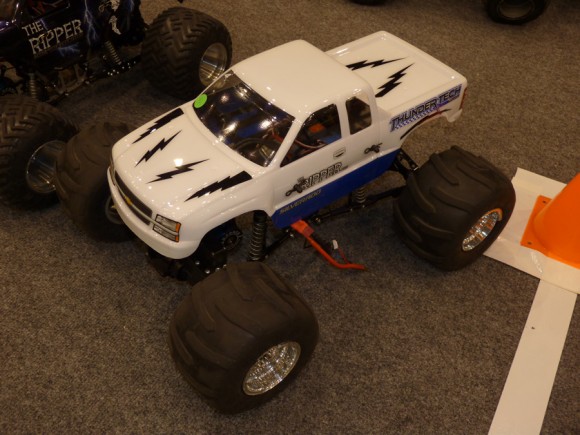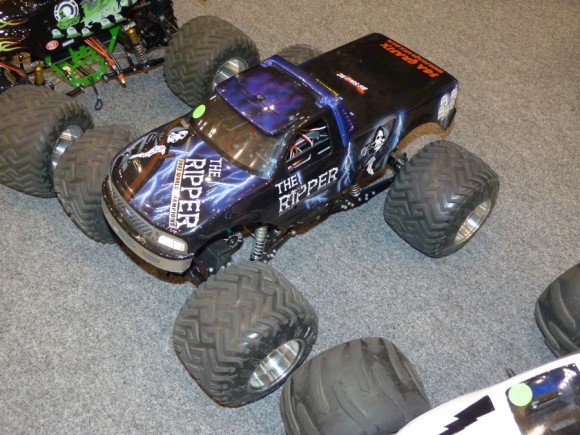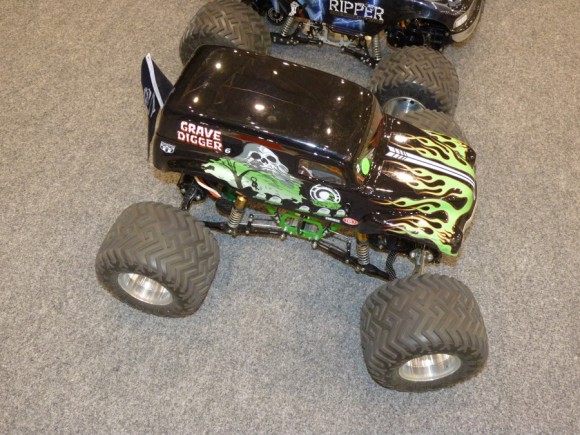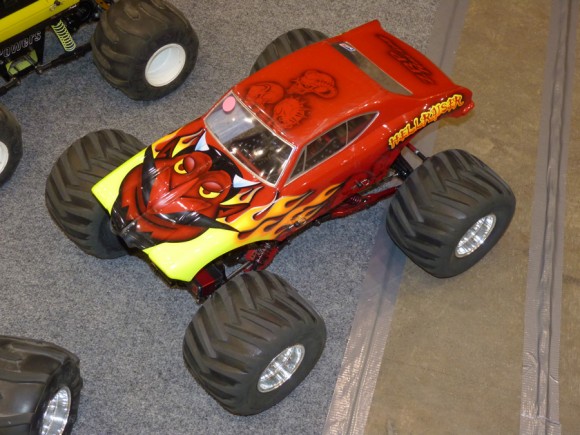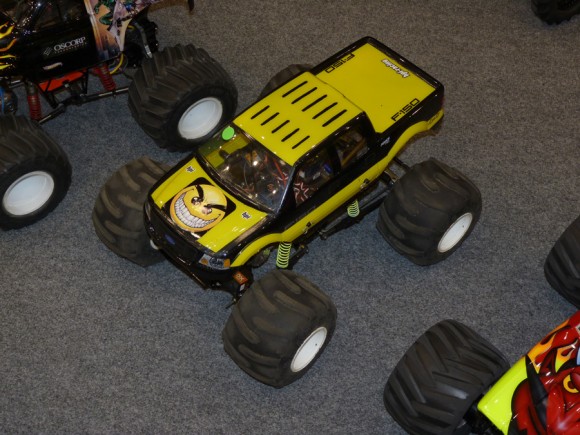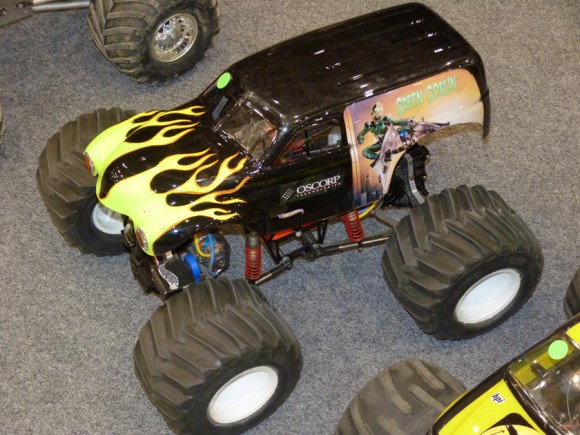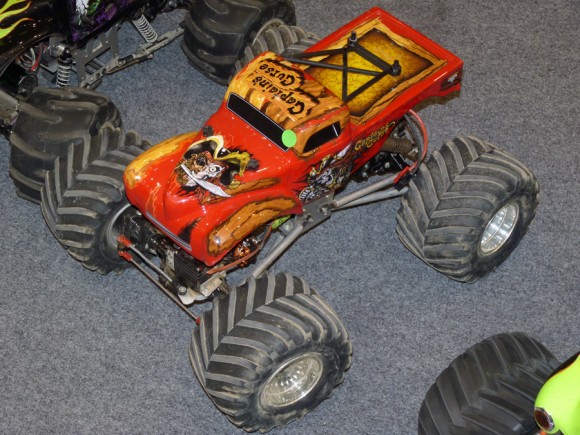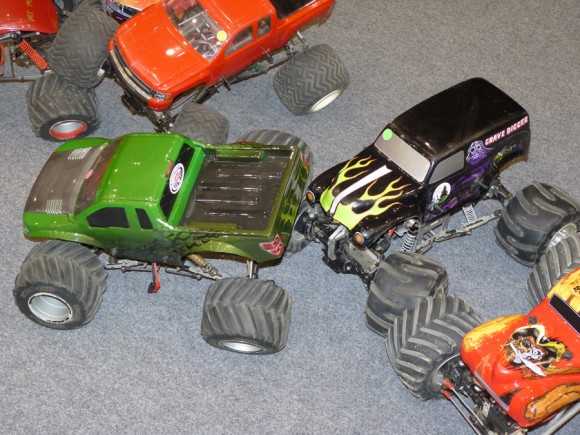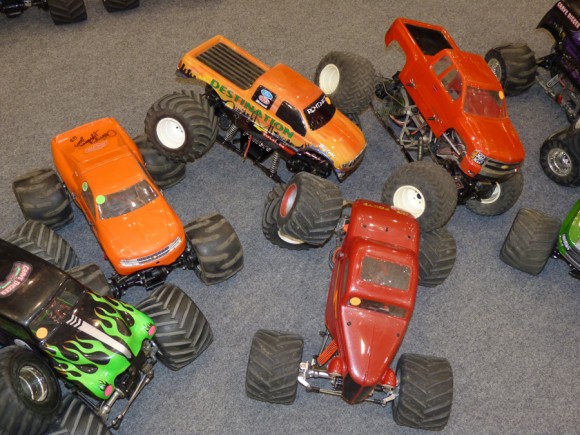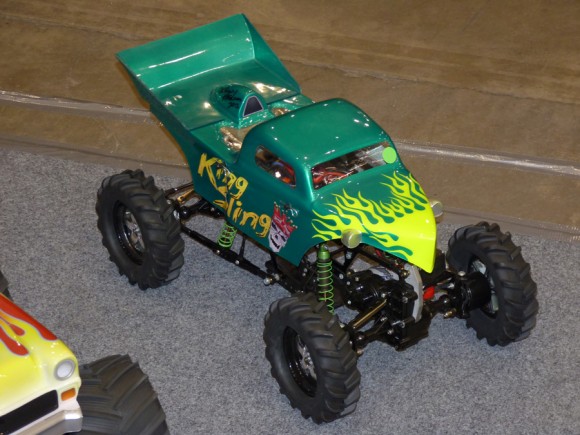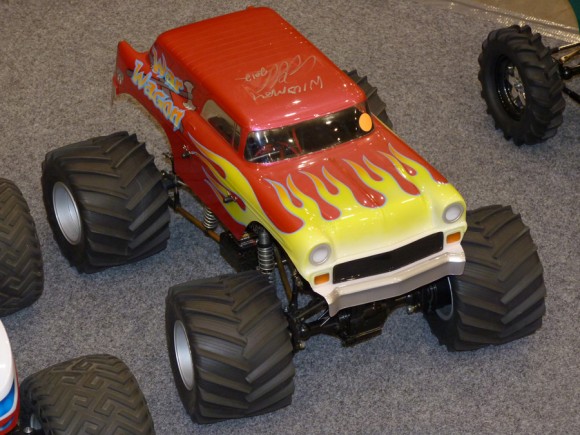 Captain America!! Someone should have assembled the Avengers. The Iron Man puller was above.. we just needed Hawk Eye and a few others!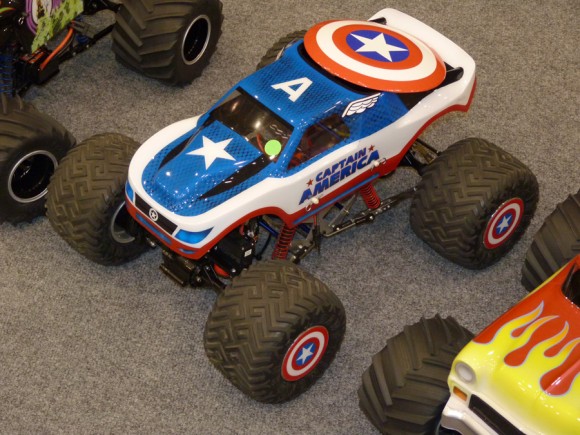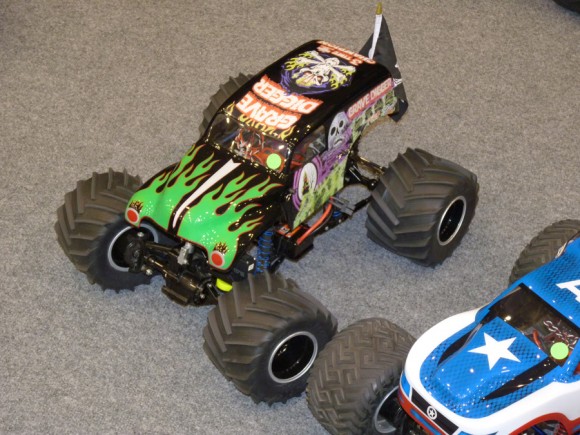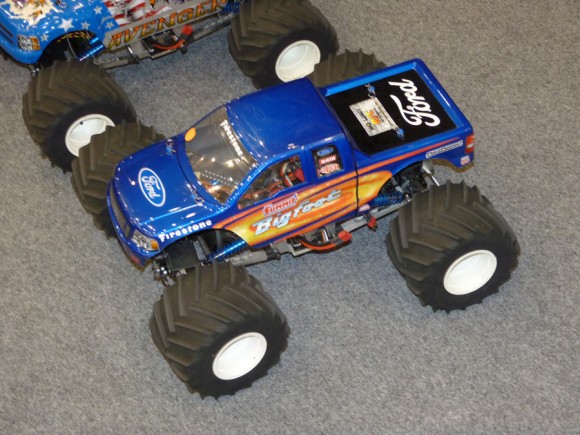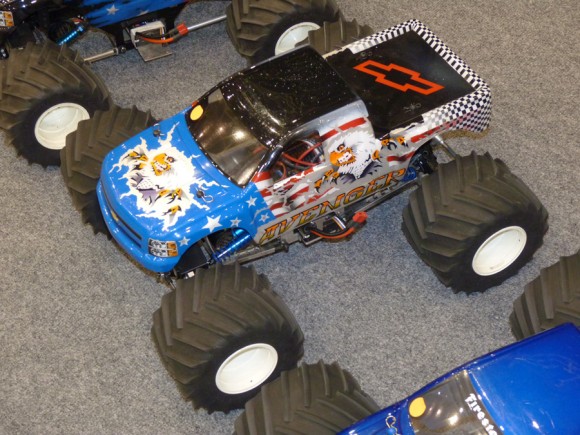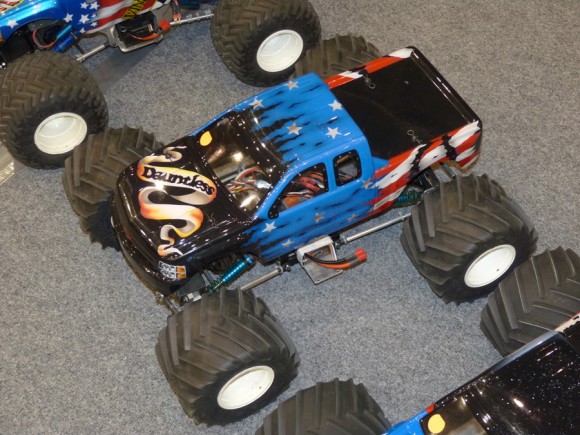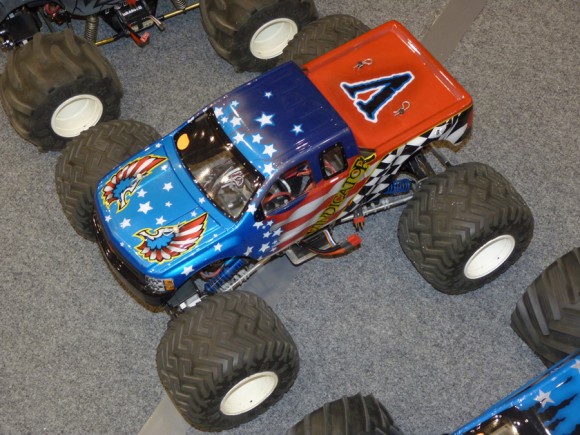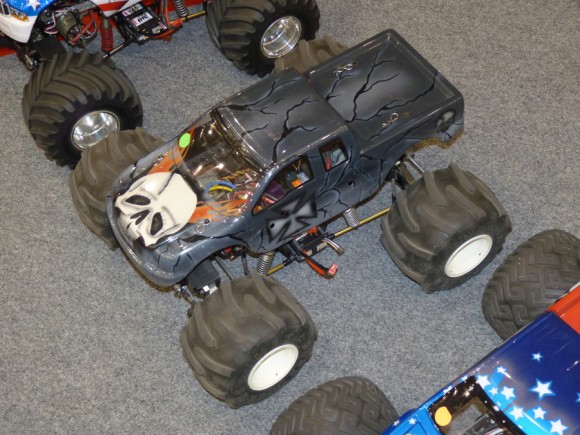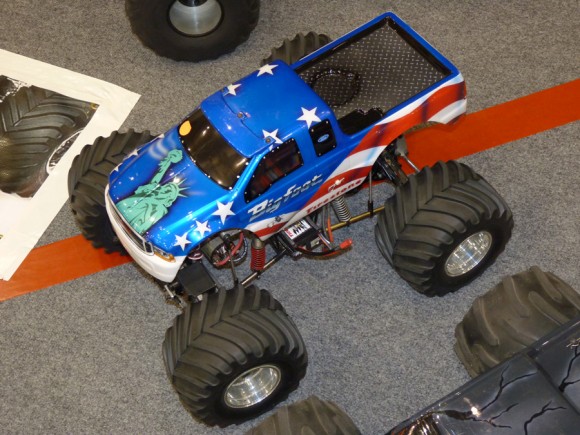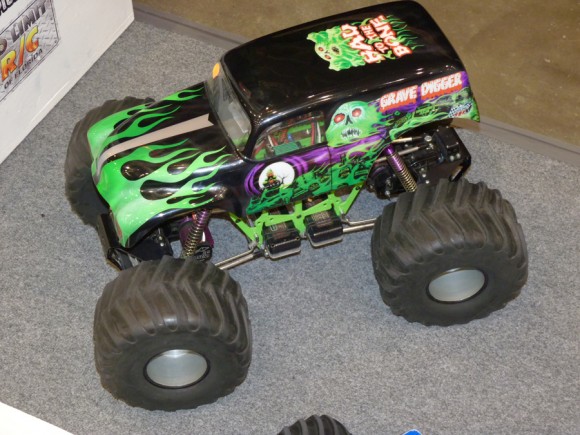 RCMT.net represented! The best online forum for anything monster trucks!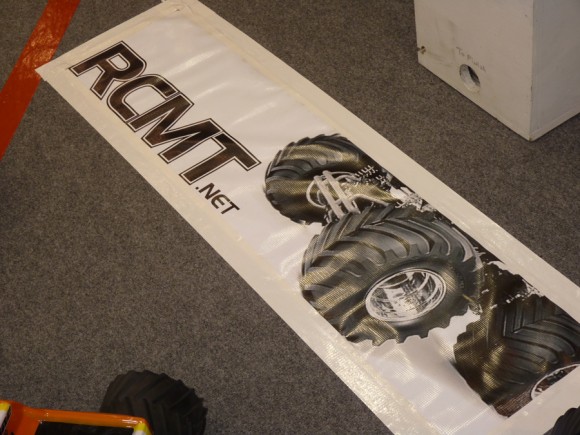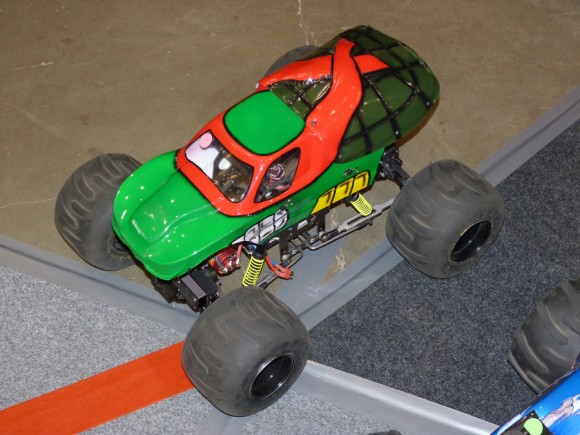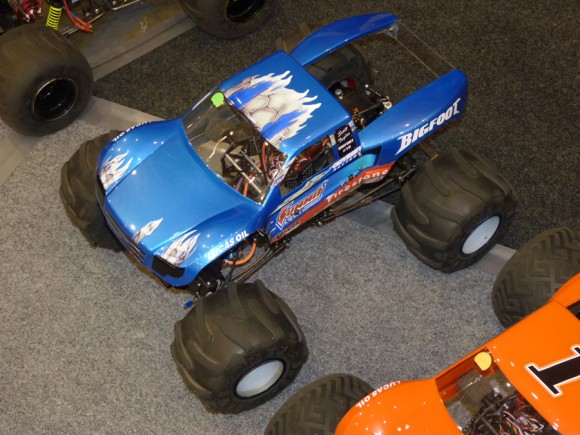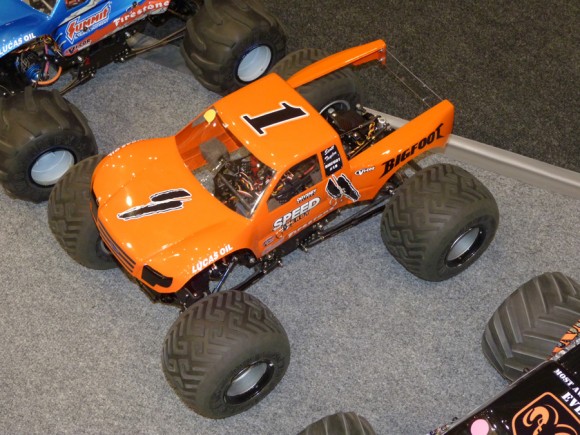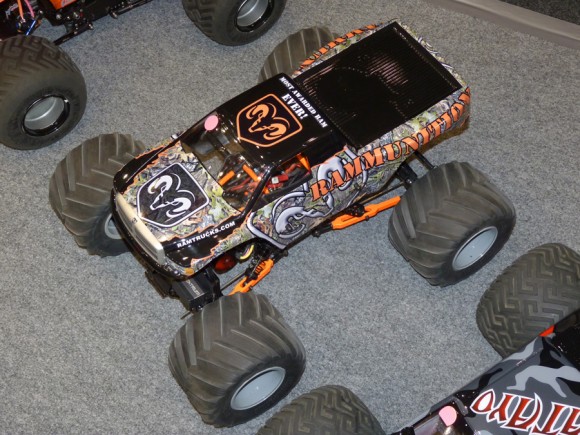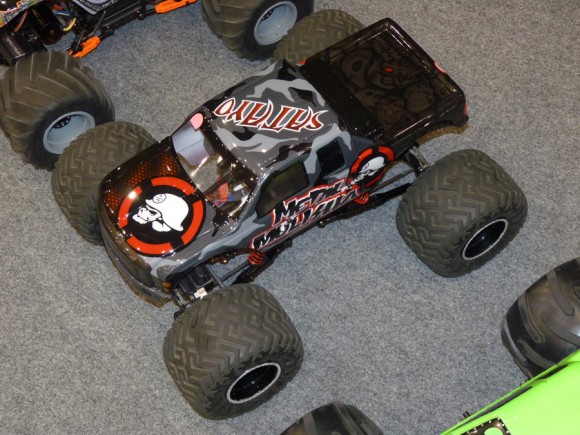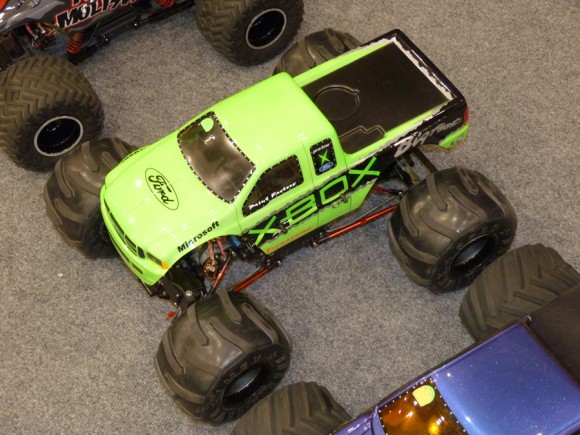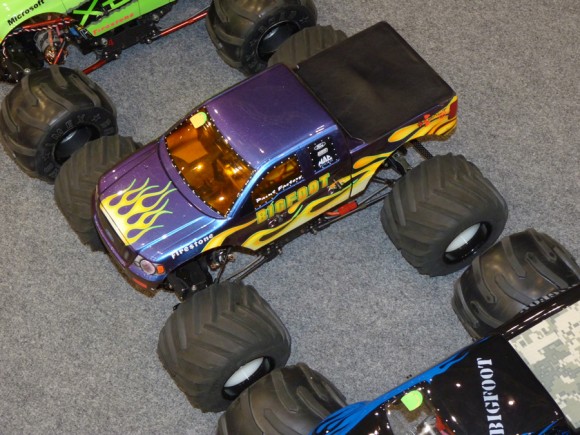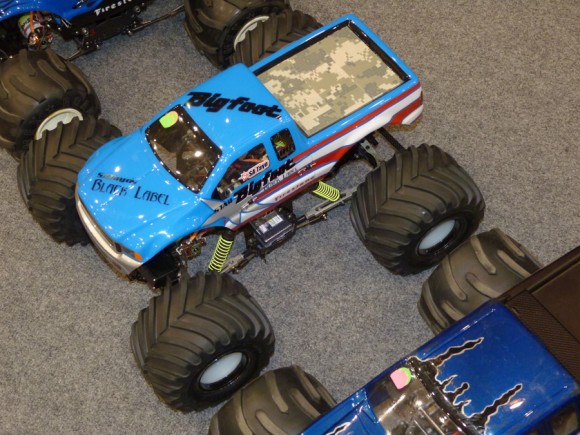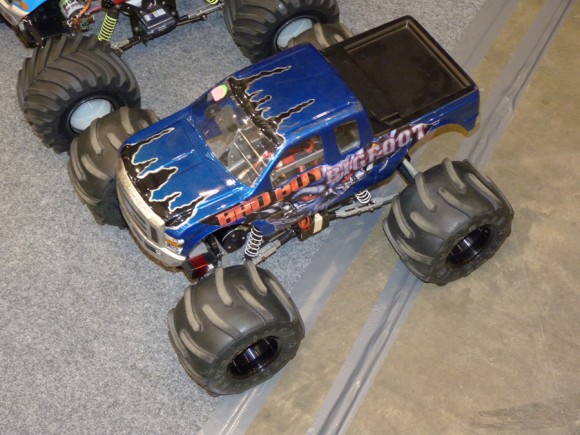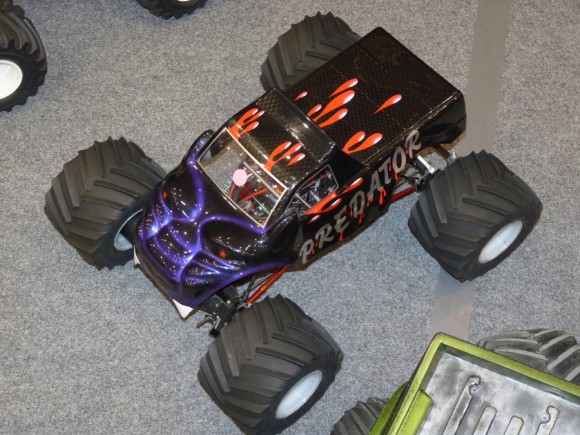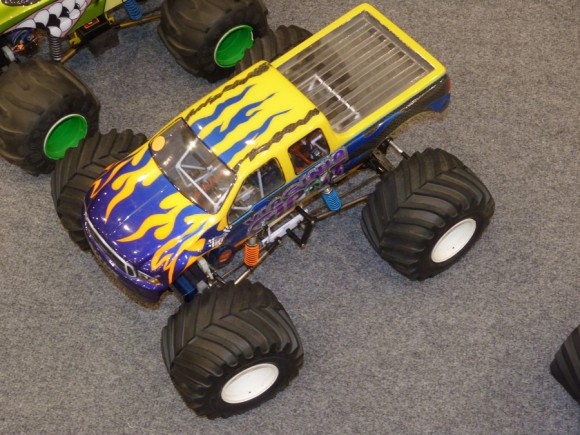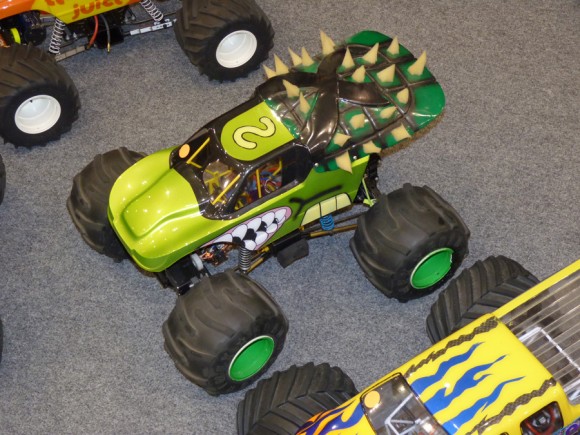 Mo's rides.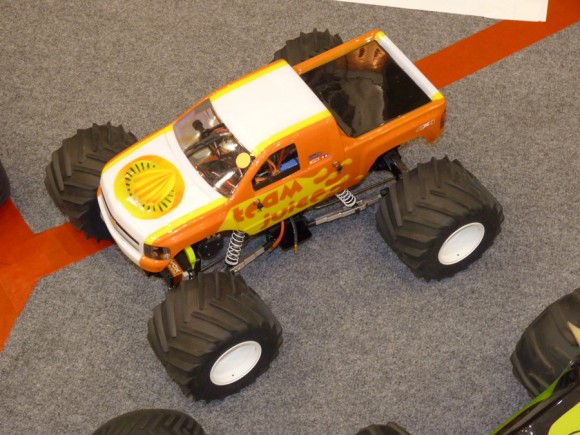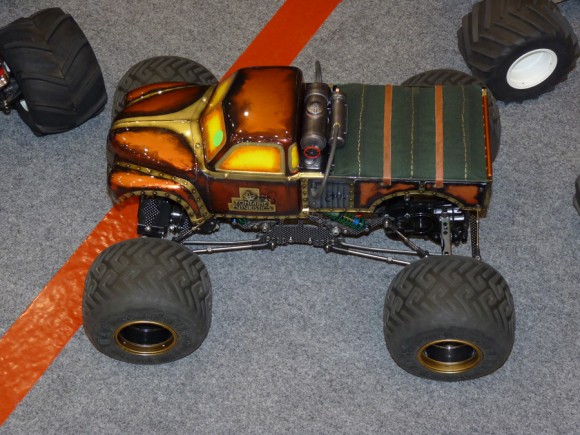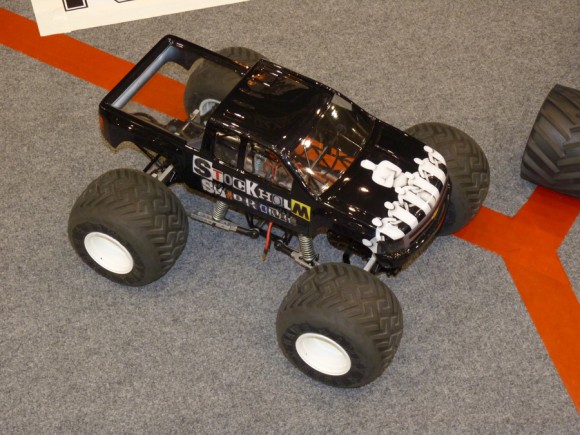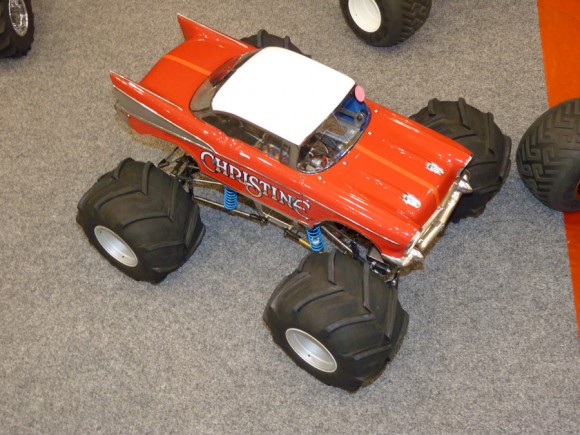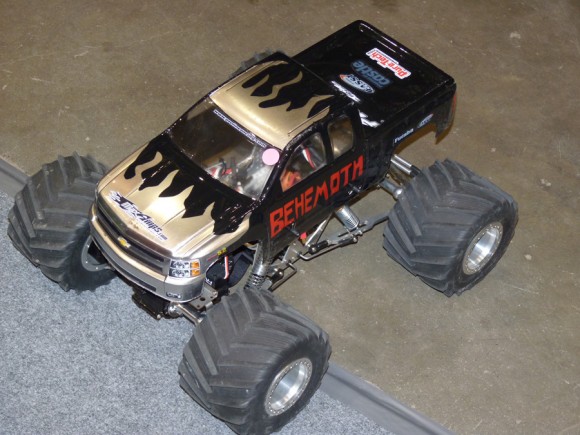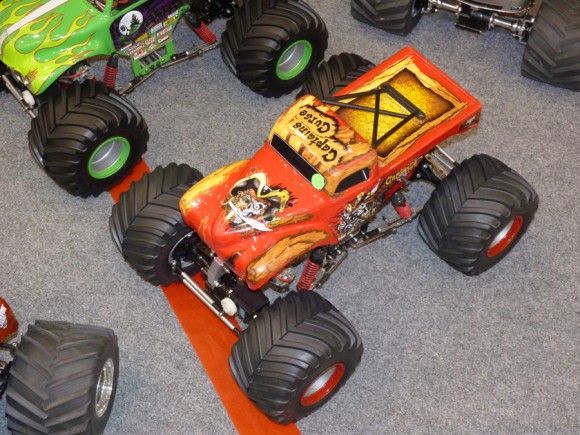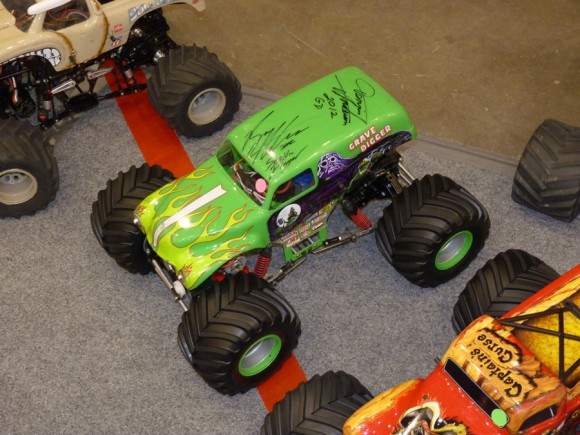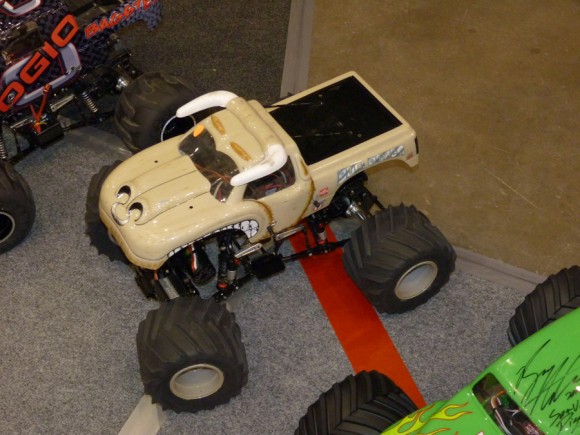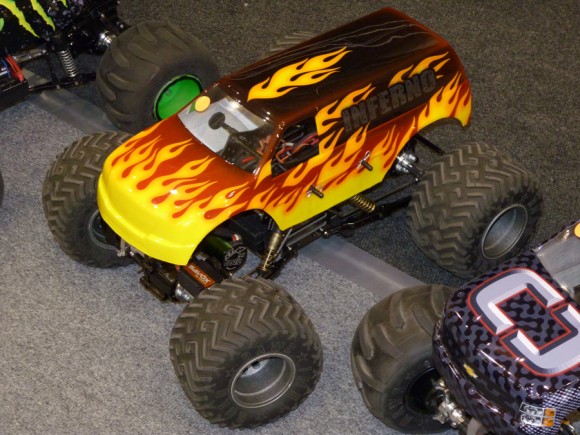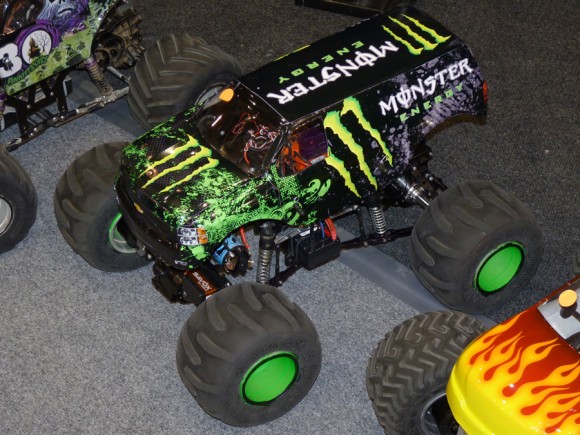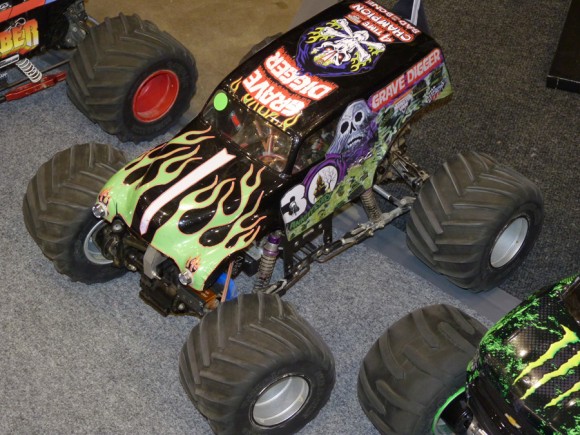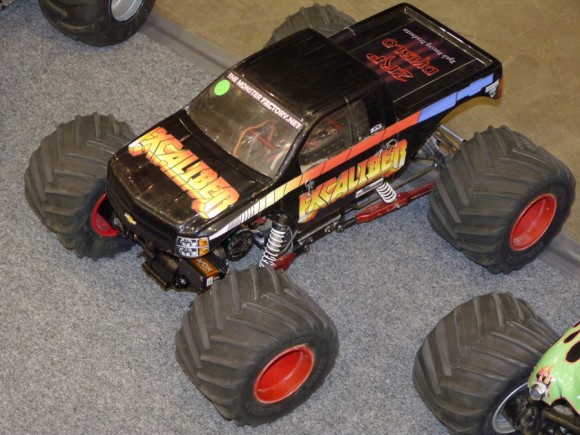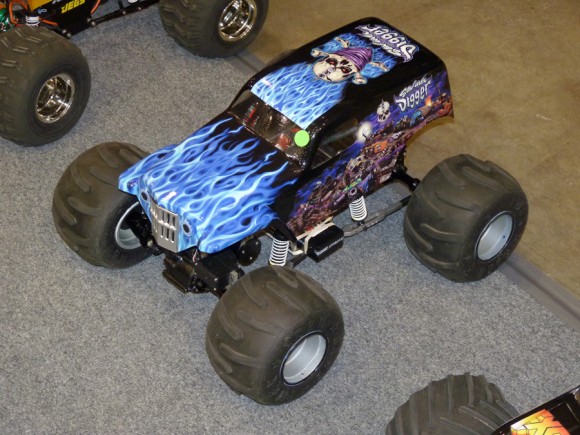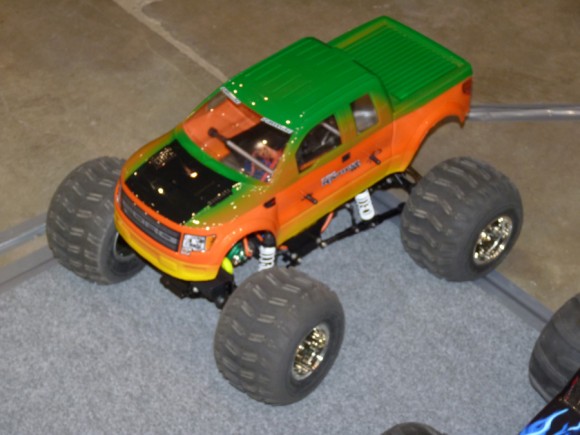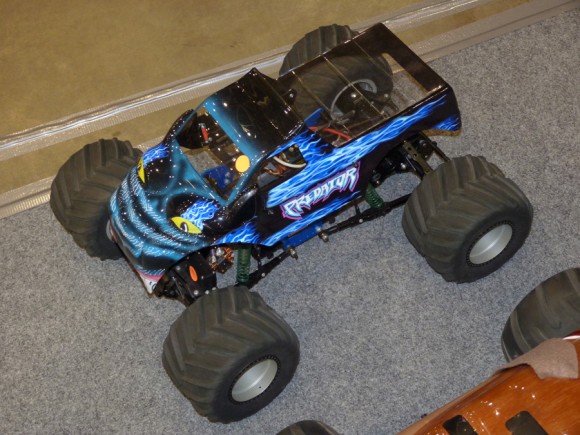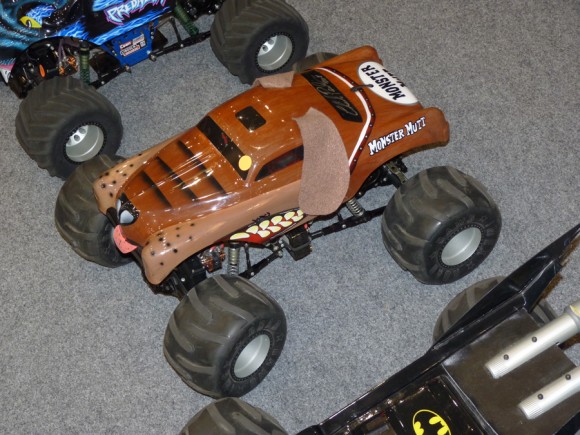 Batmobile!!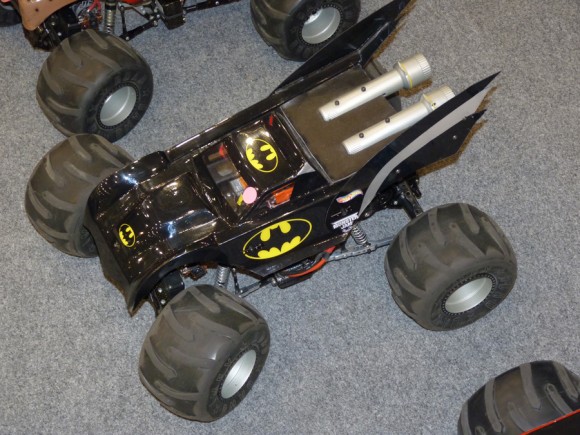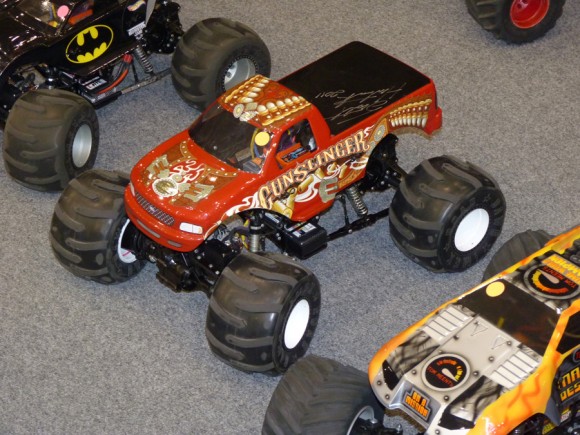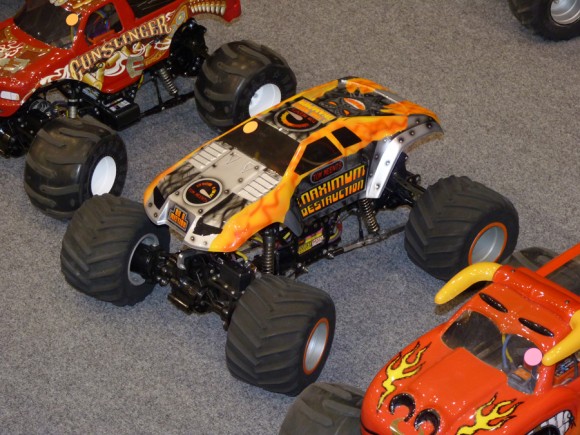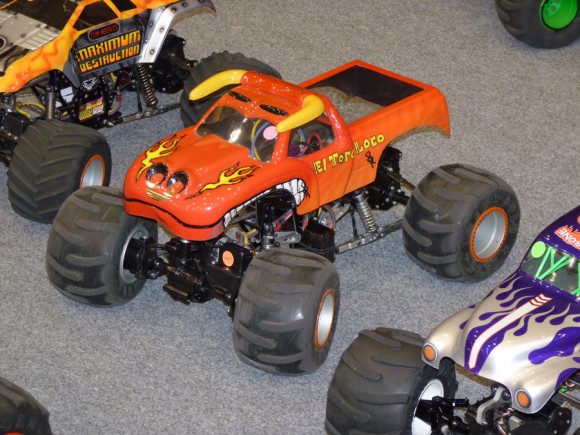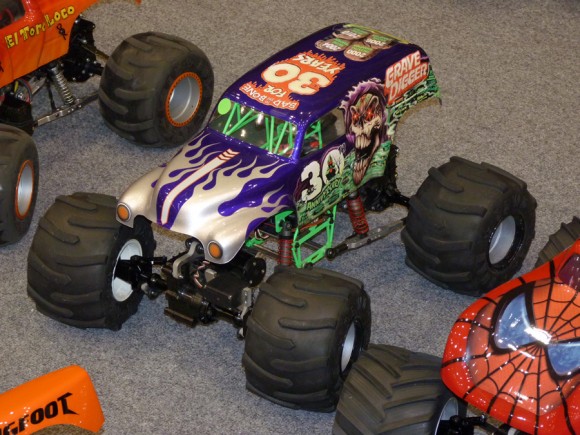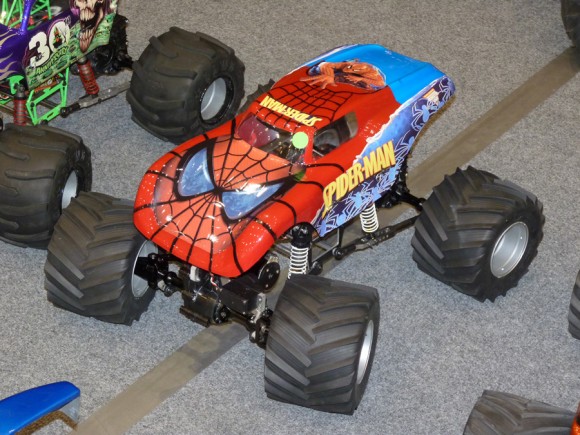 Our Wolverine ZRP Diablo!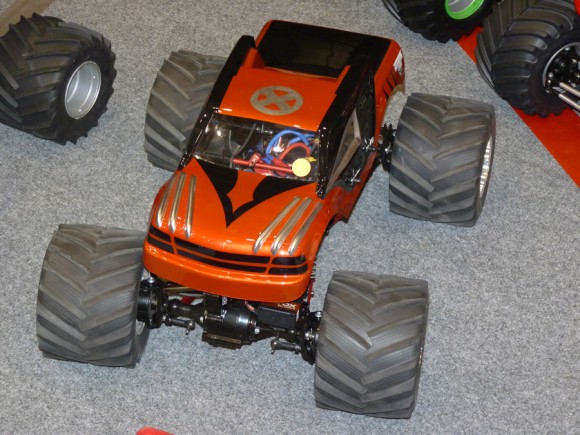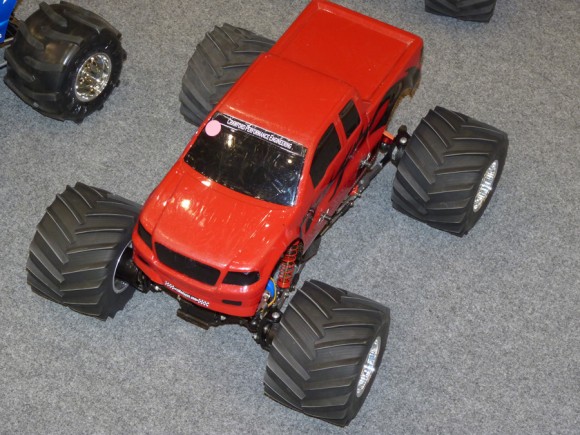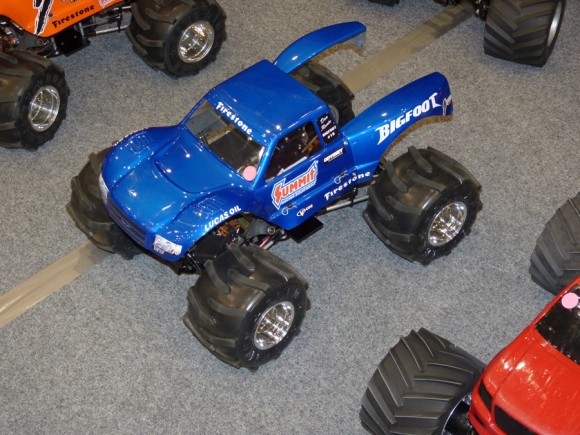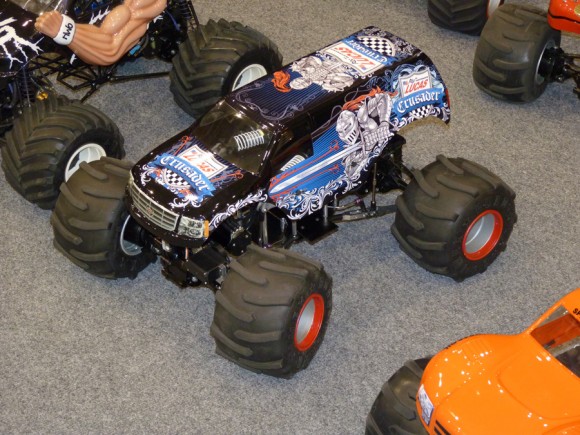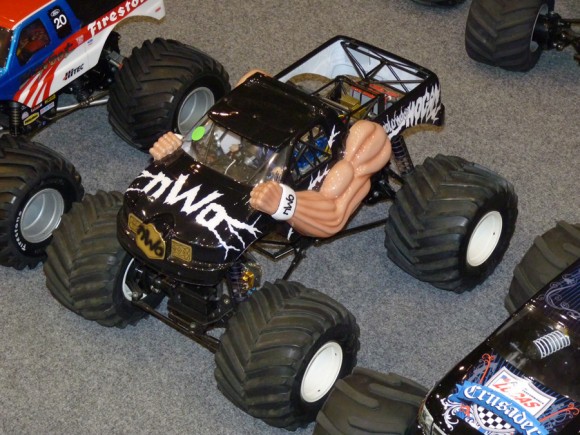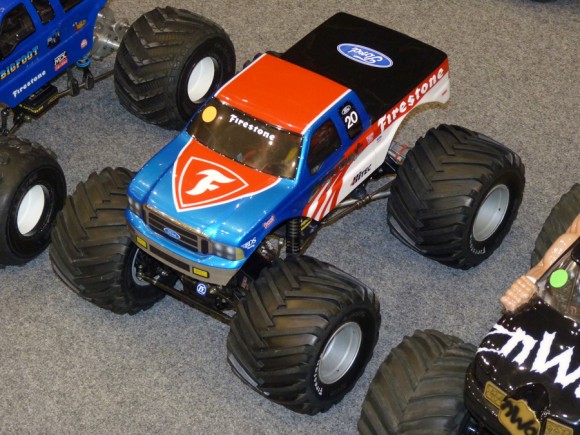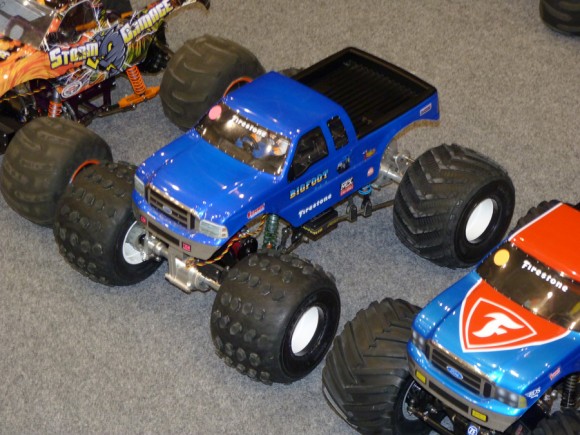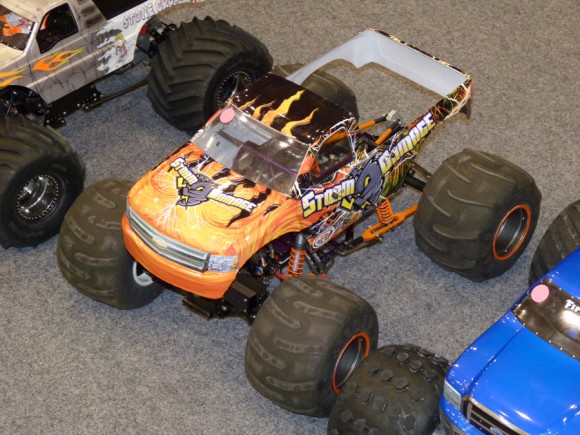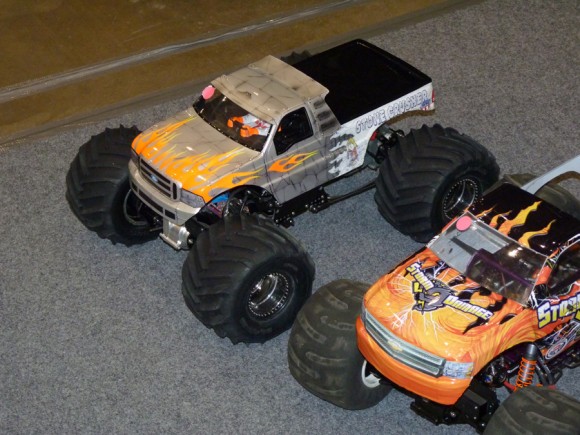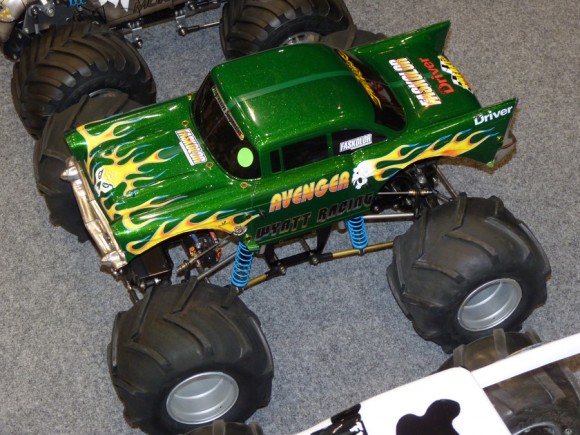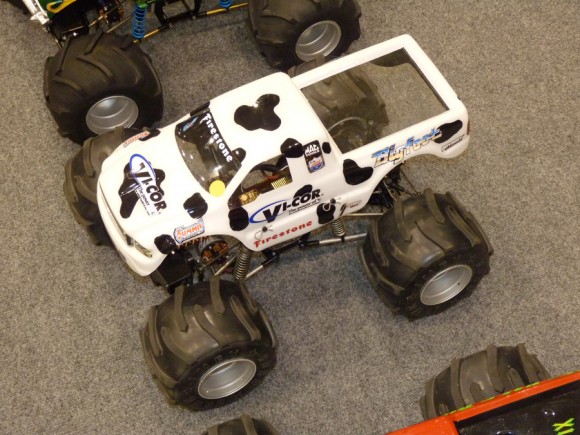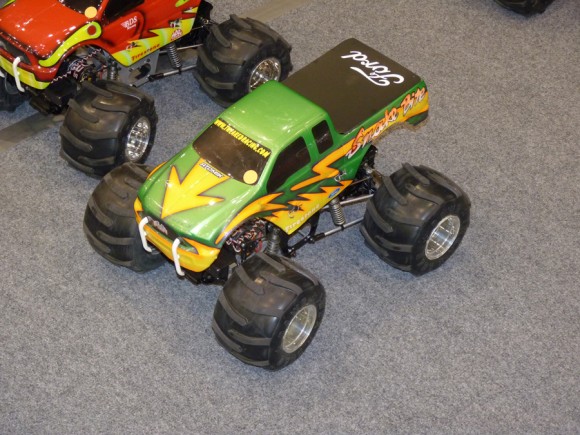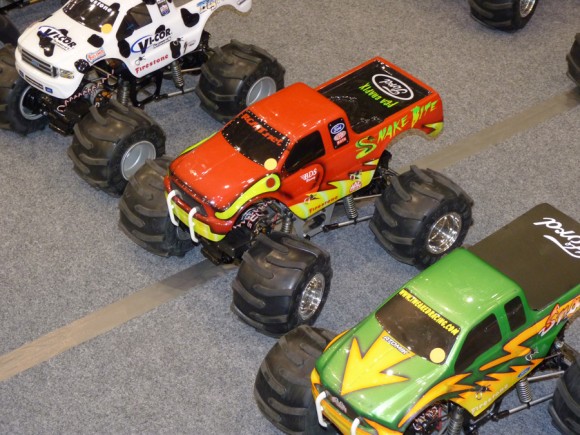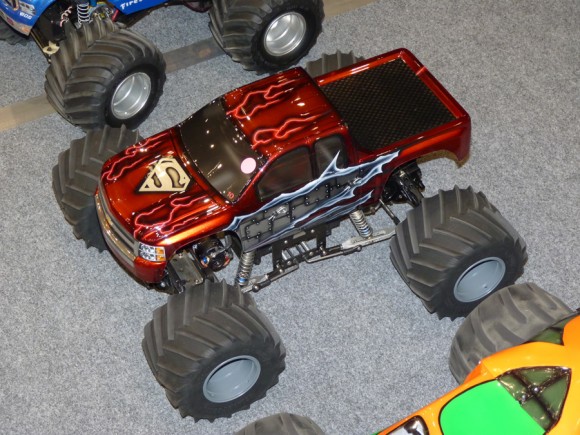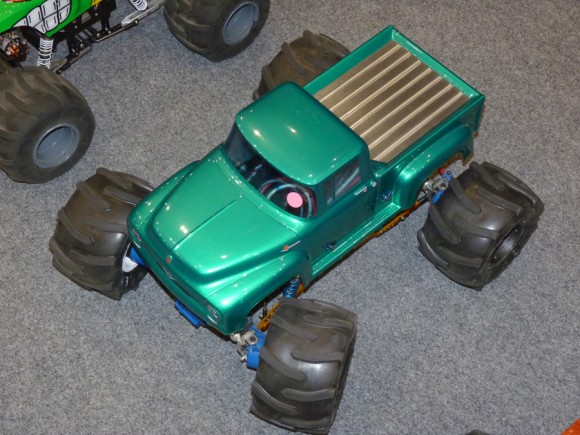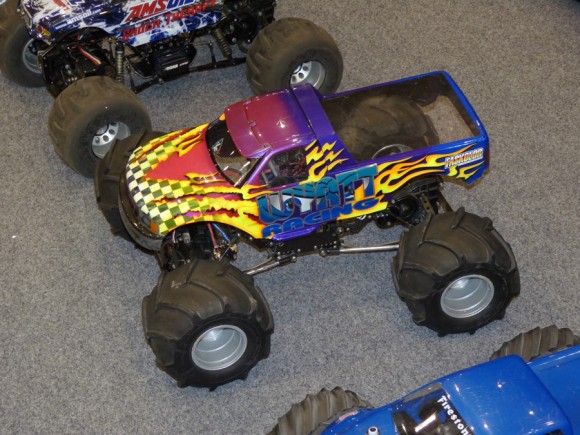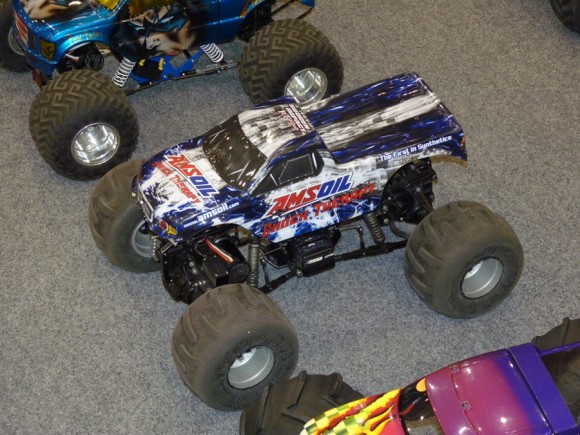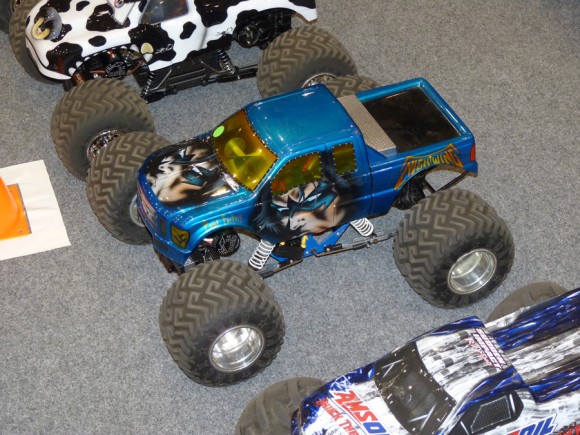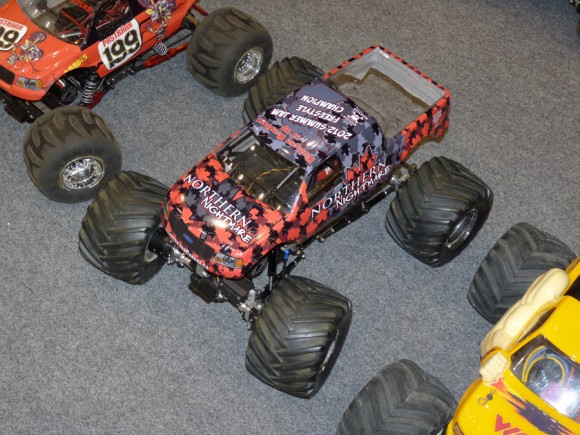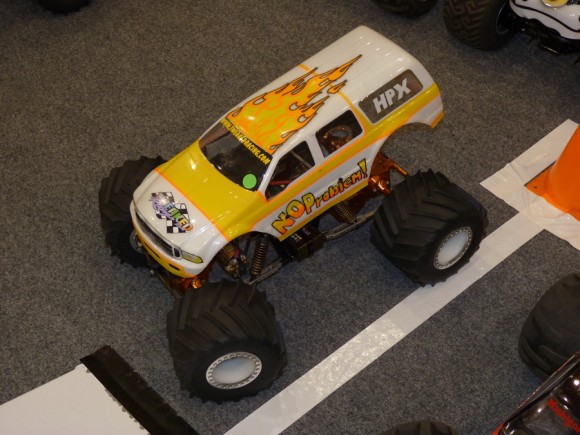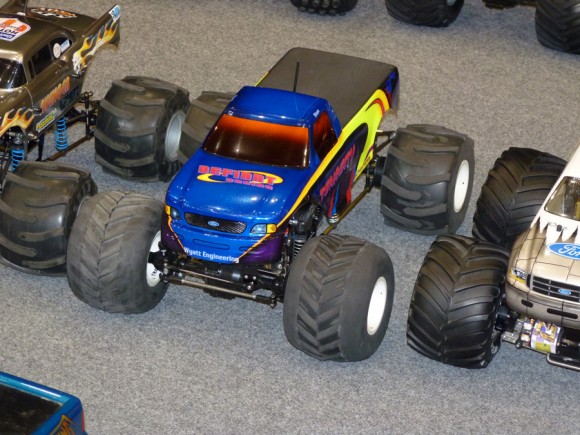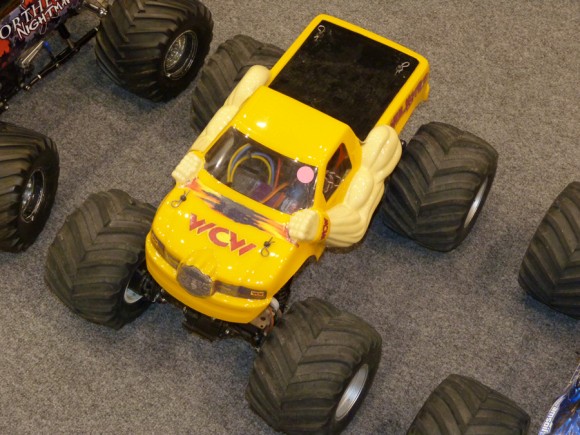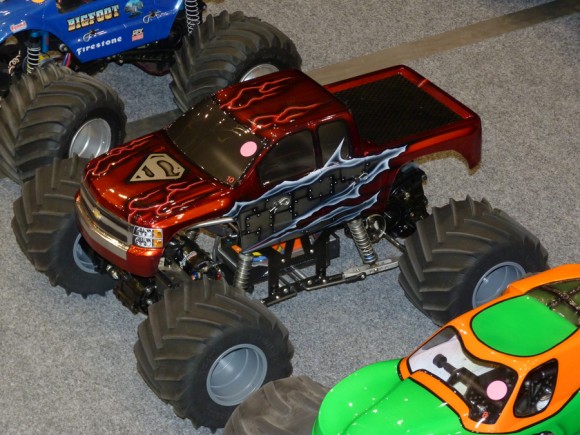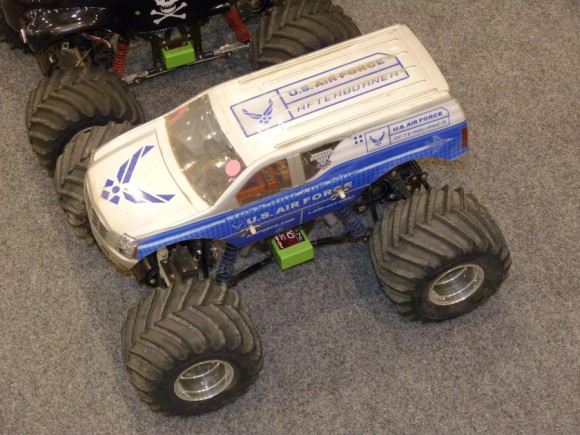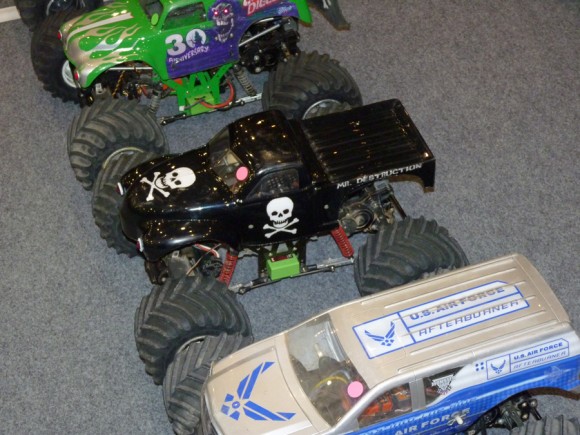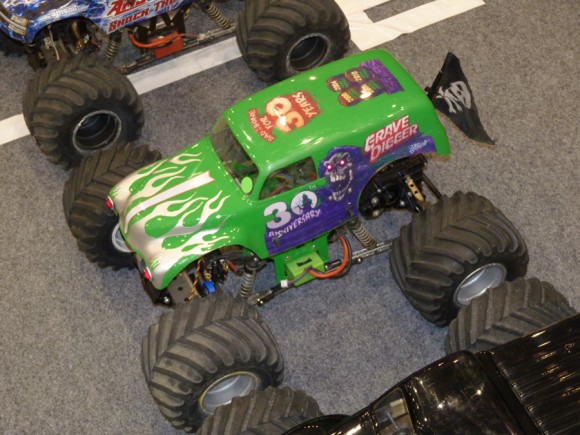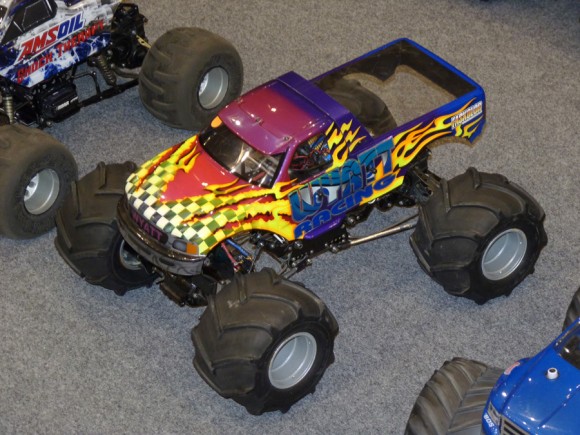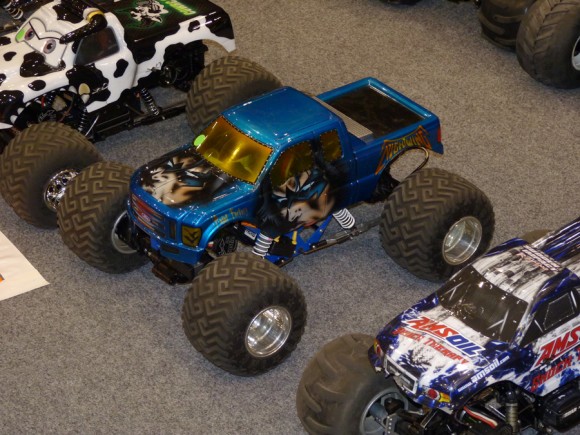 Mike Eaton's CowRC sponsored rig.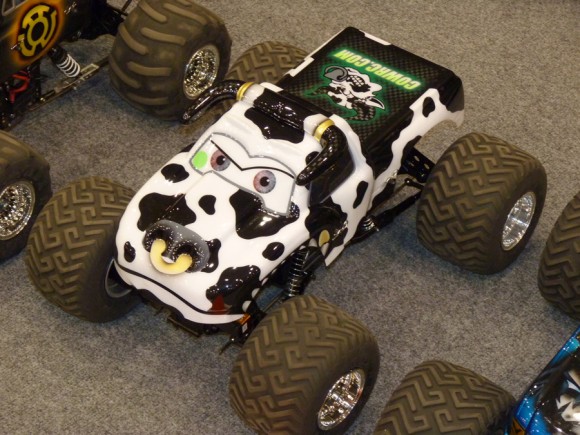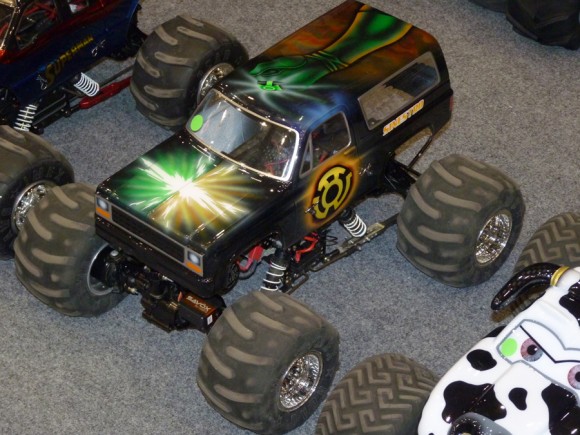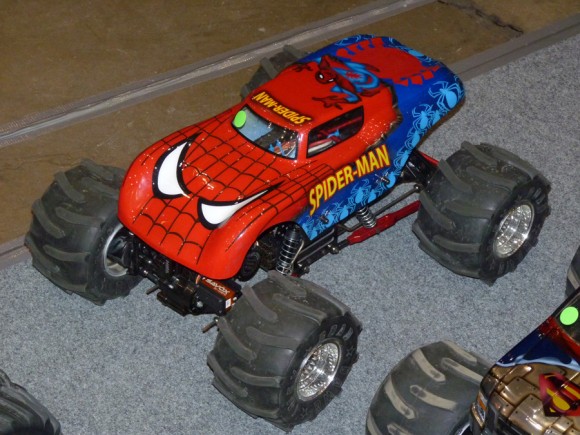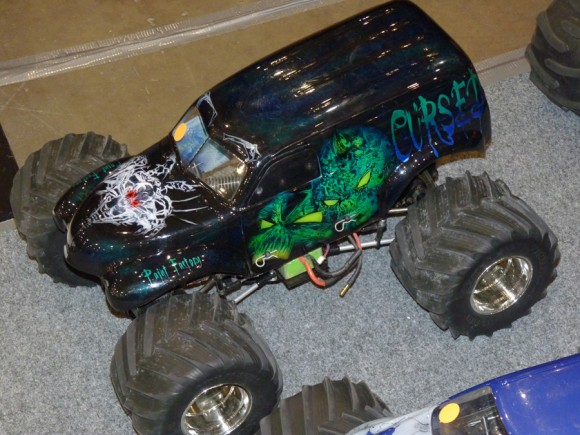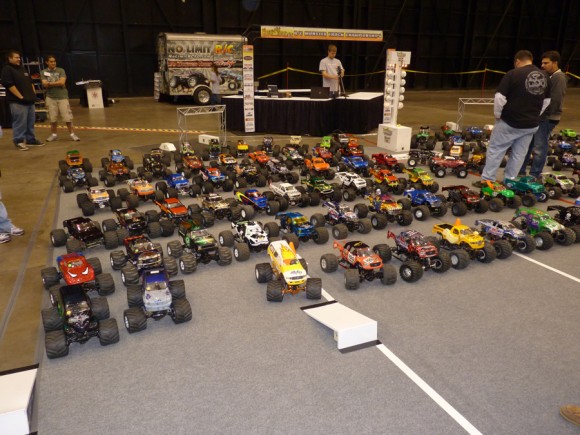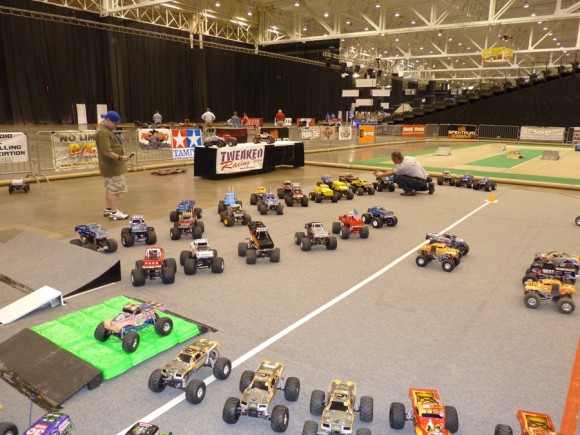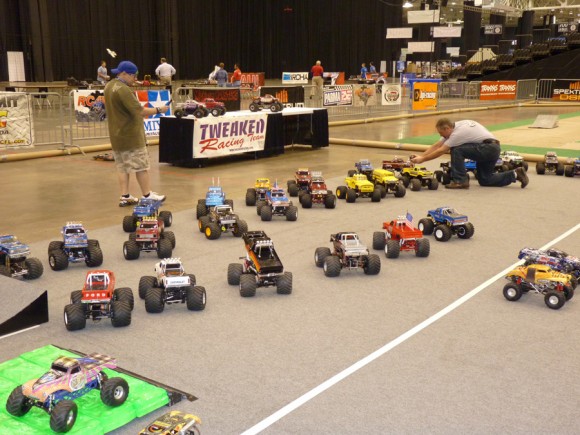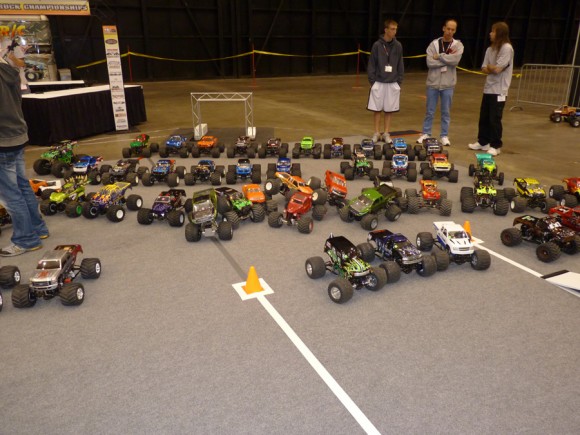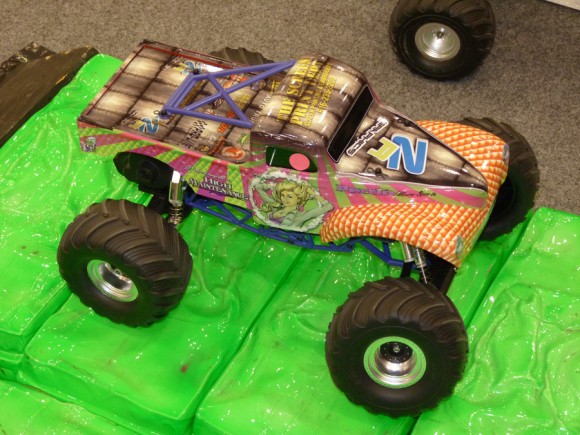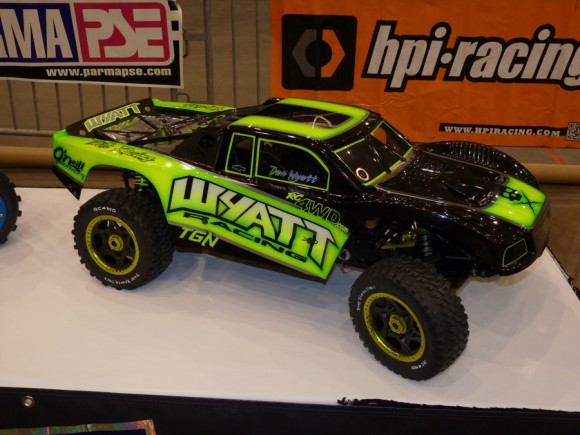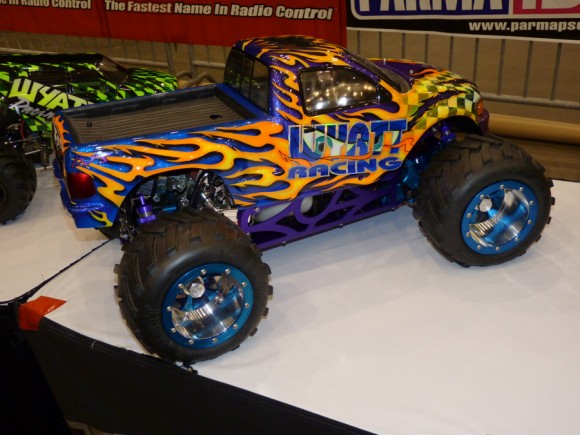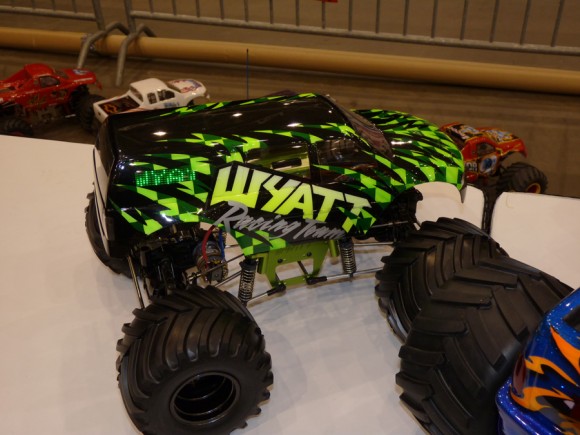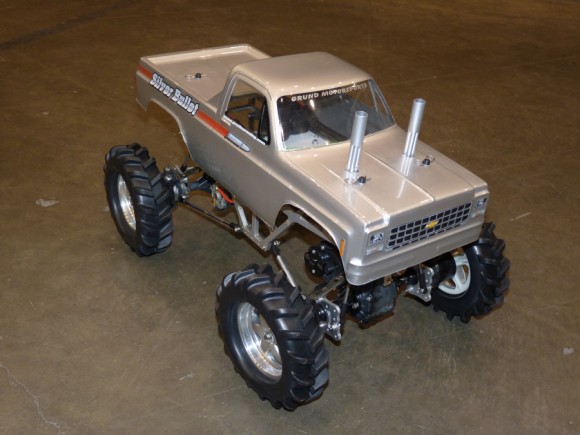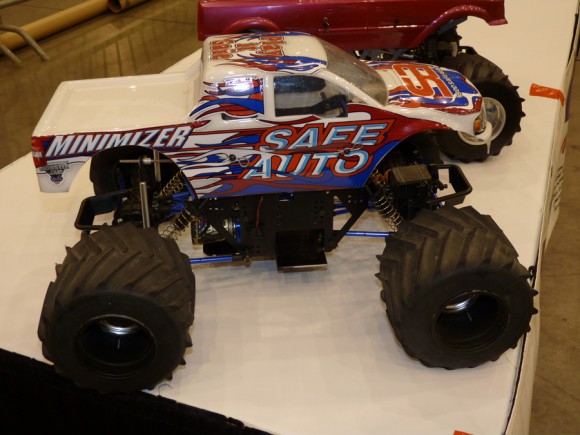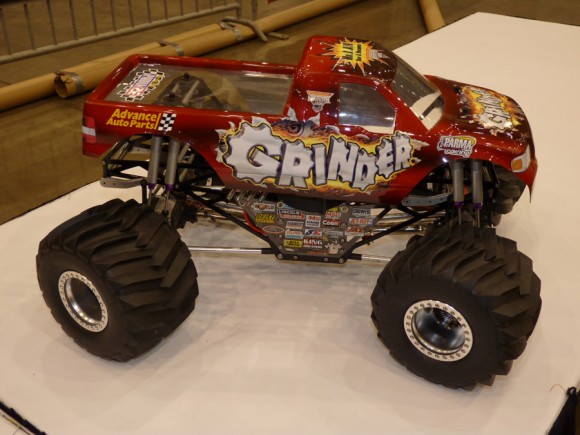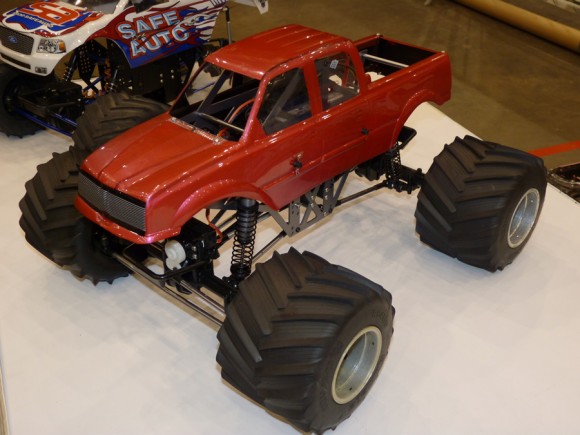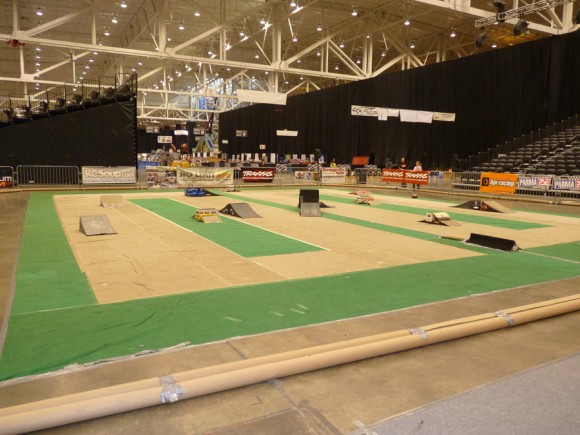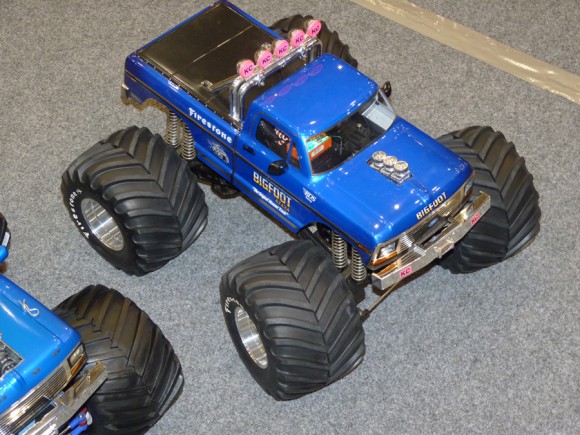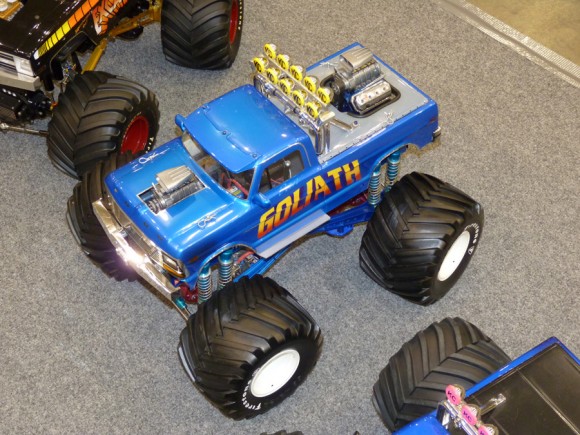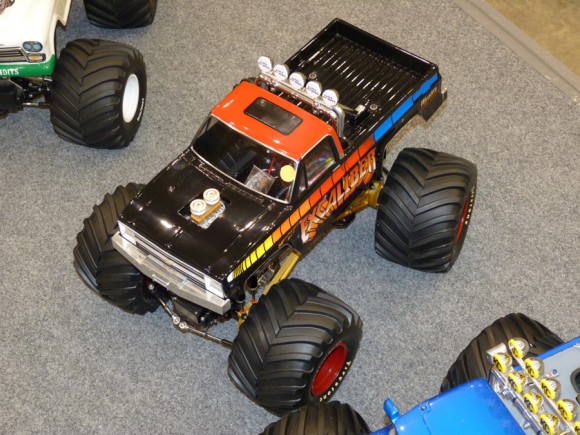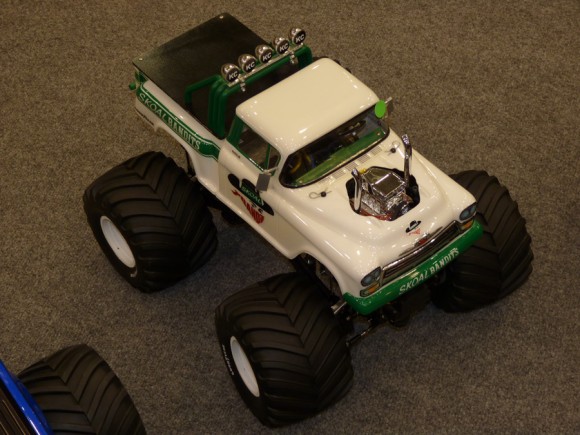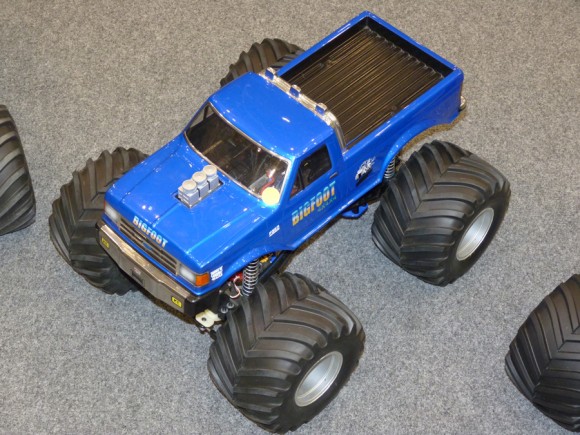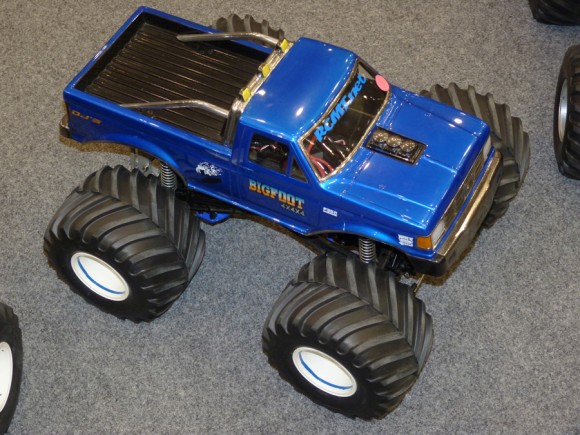 RC Soup's Black Stallion Retro Clod!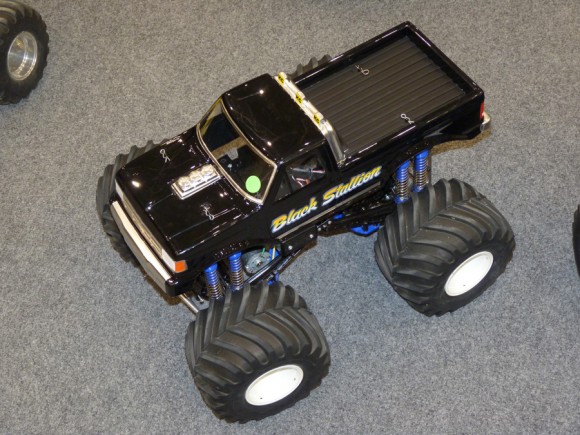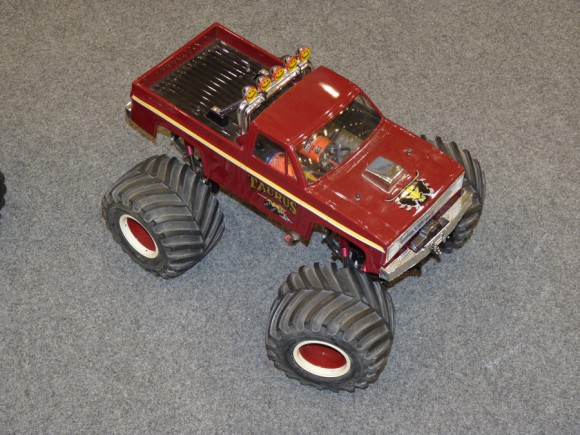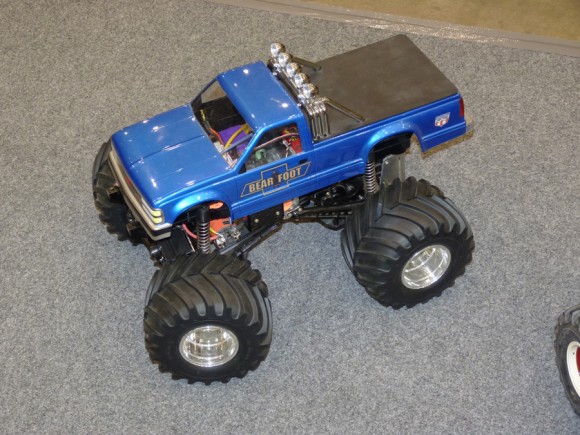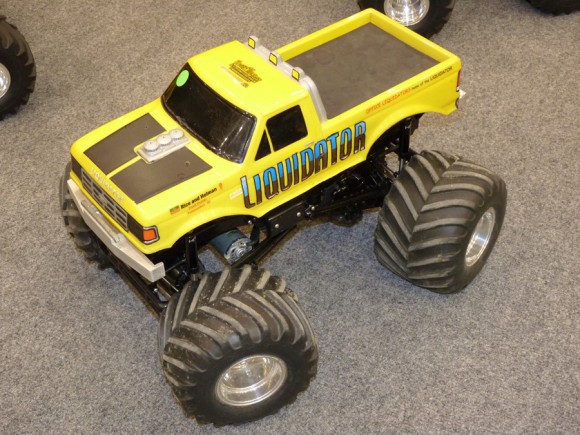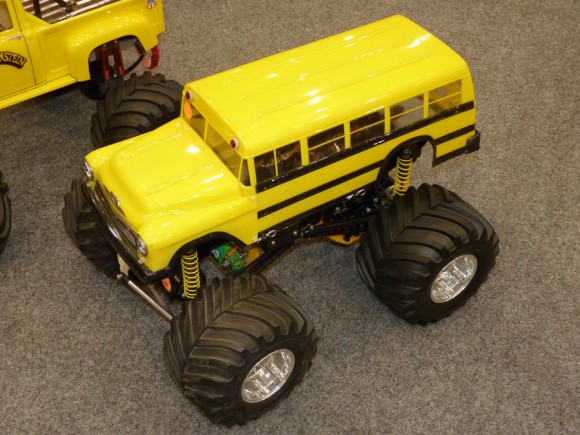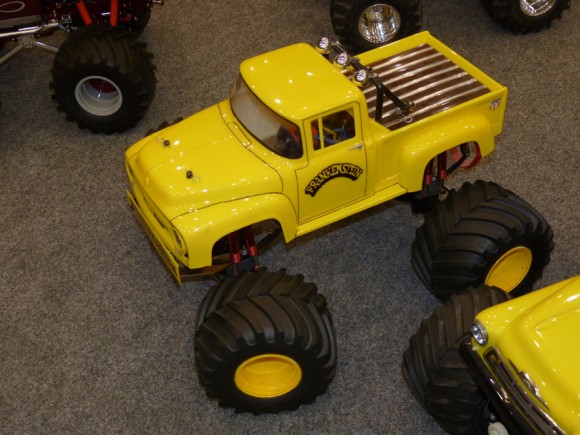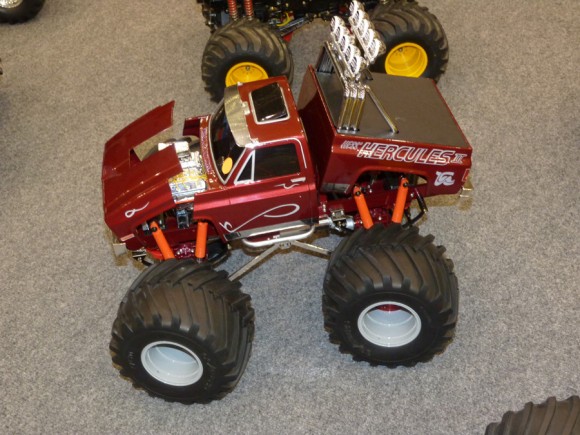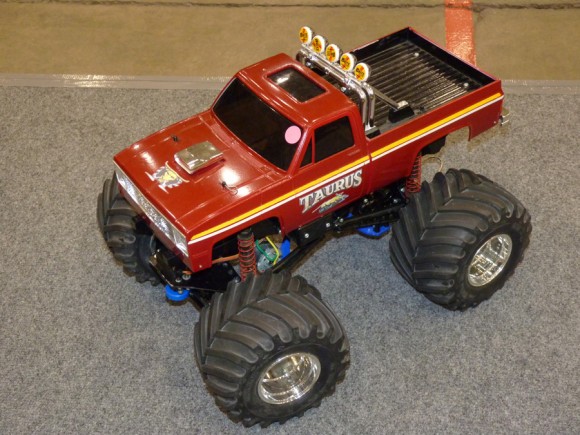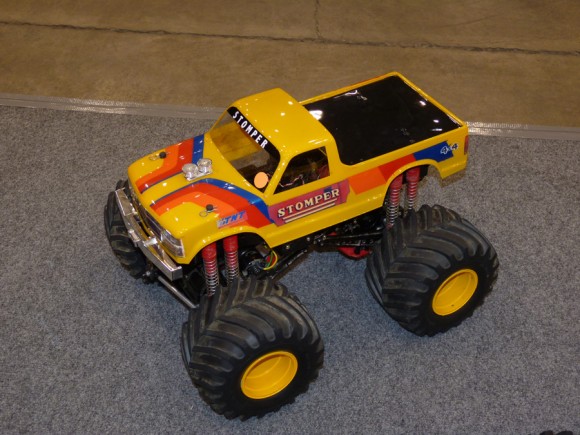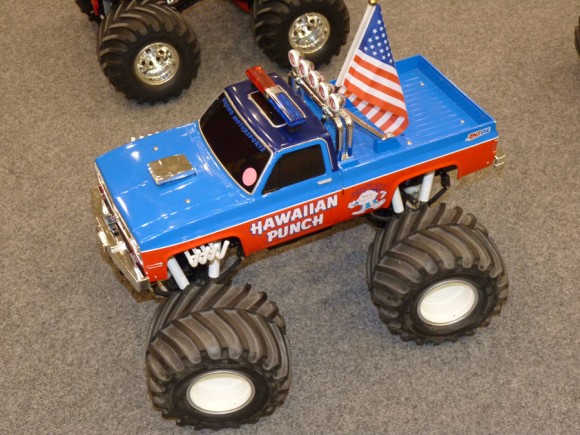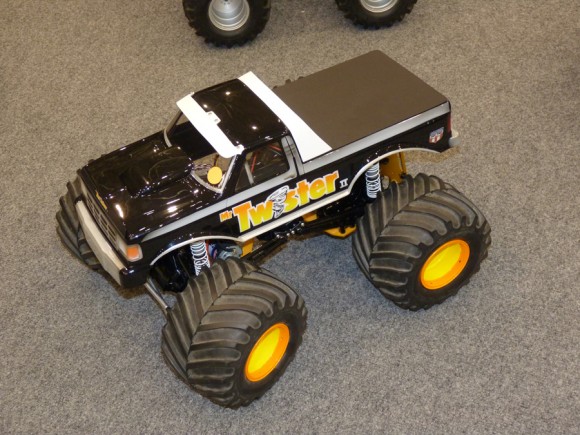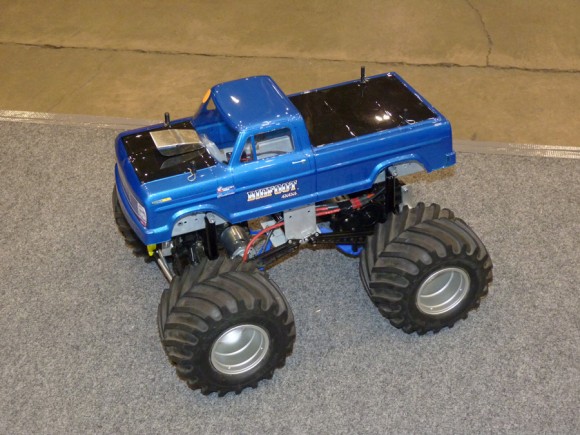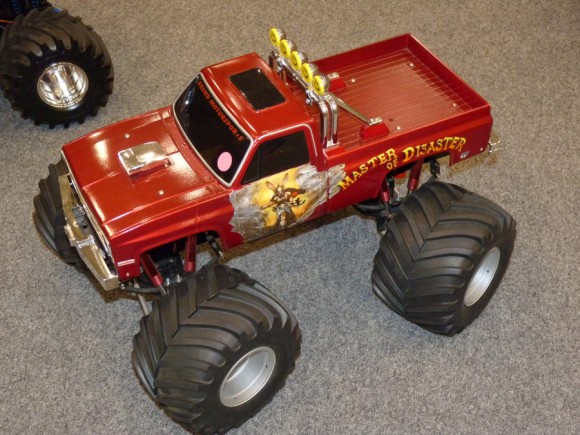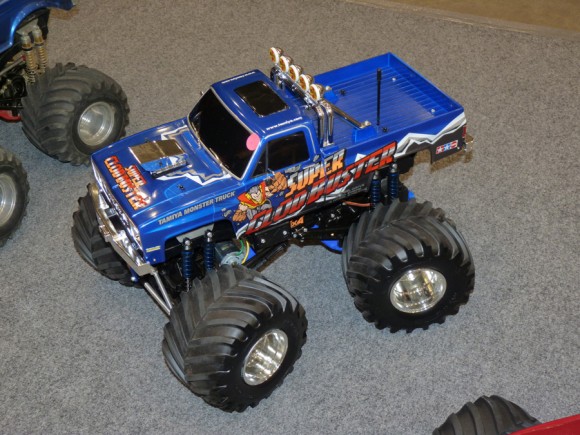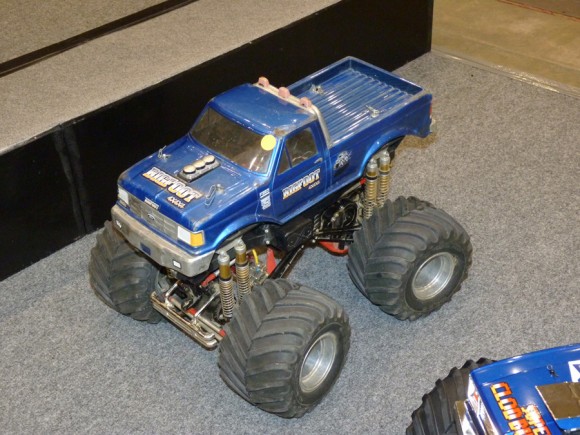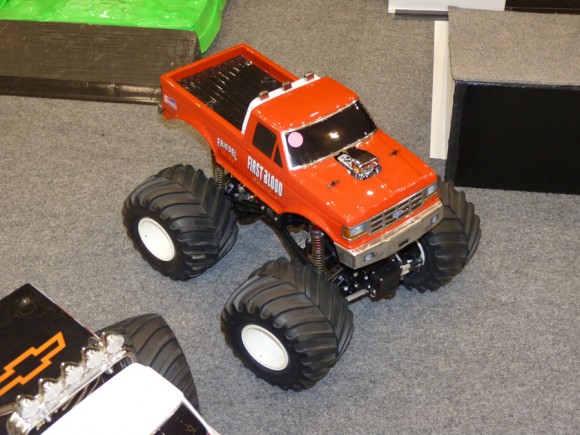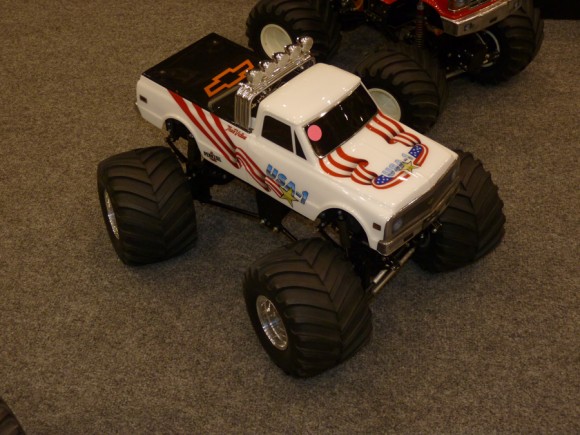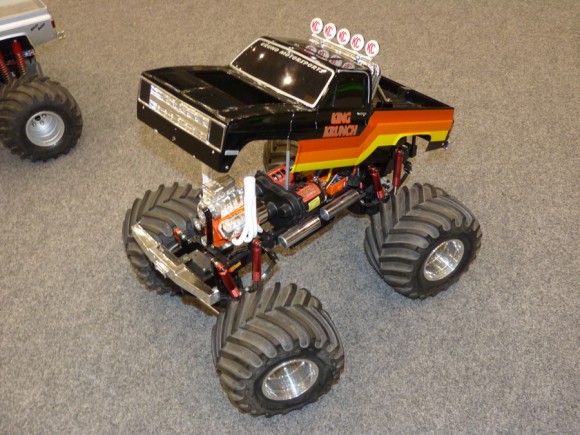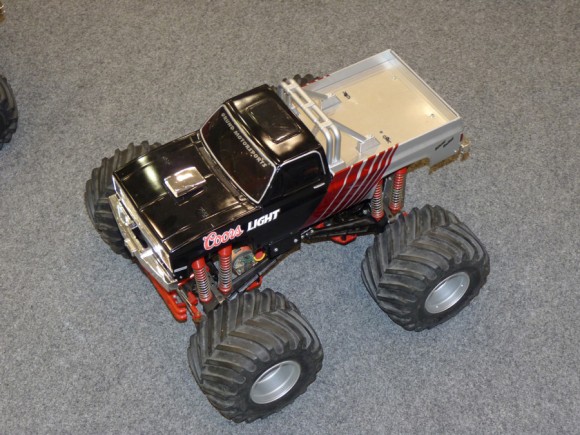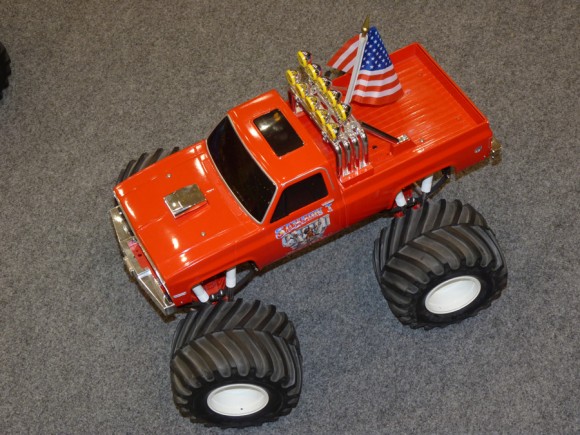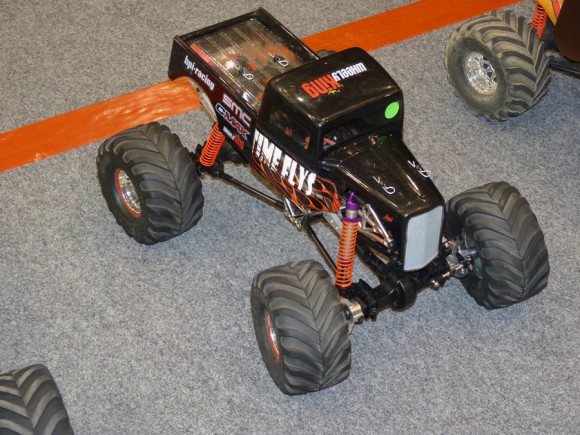 Next page the event coverage begins.