One of the more fun classes to watch was the Retro class. They run these trucks like they did in the 1980's. The rules state you must use stock motors (or at max a 22T brushed). They also run them on 4 nimh cells to slow them down to simulate the lumbering speed of the classics.
They first stage the truck like every other class.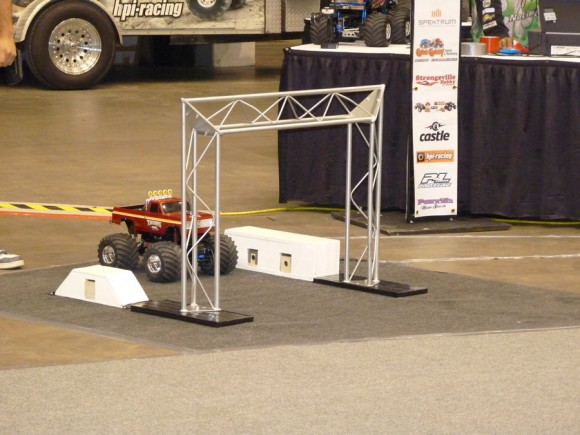 They then drive over a more realistic set of crushed cars (no ramp).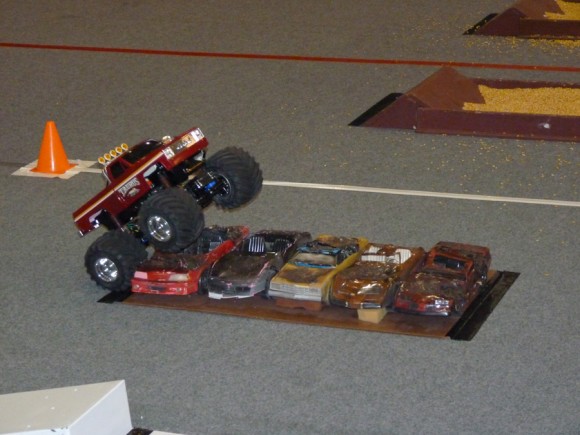 Then they pass over a jump in the center of the track.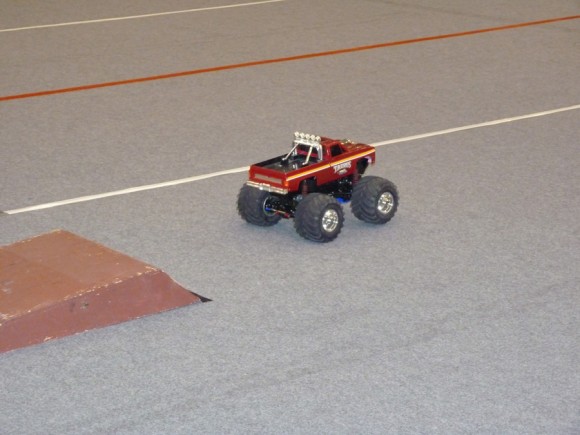 THEN!!! They have a "sled guy" hook their truck to a pulling sled.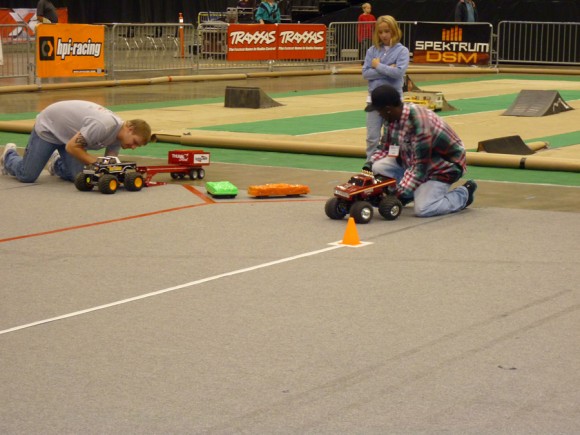 They pull the sled to a designated line on the track and get unhooked by the same sled guy.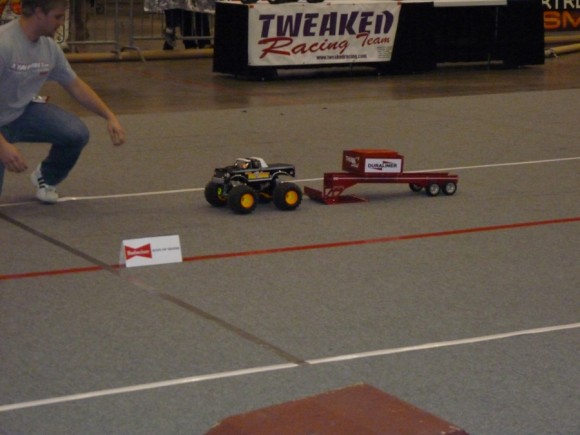 Once unhooked they race toward the next obstacle.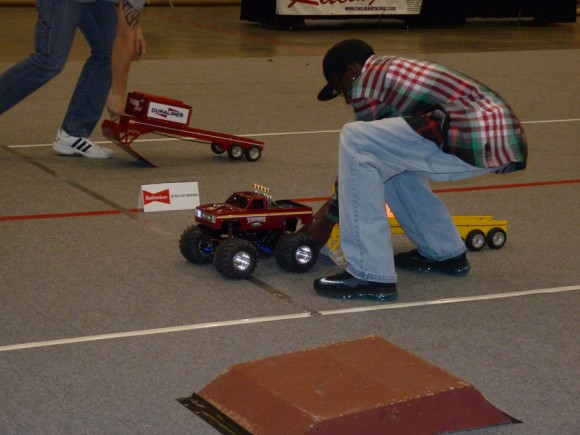 A MUD PIT! Well.. a simulated one anyways. It's filled with popcorn kernels. Less messy!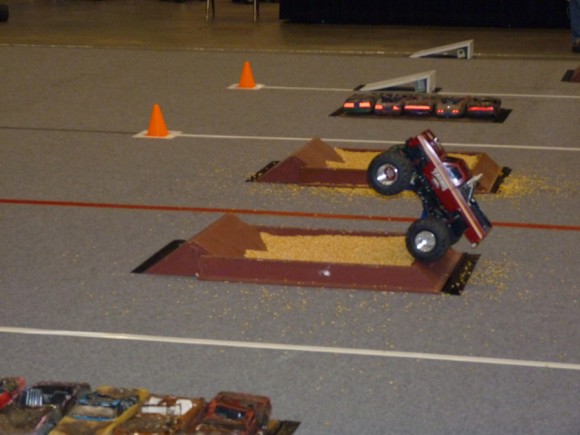 After that they come around the same sweeping corner the mod clods do, and over a final rough section. You had to be careful not to hit it too fast or this would happen.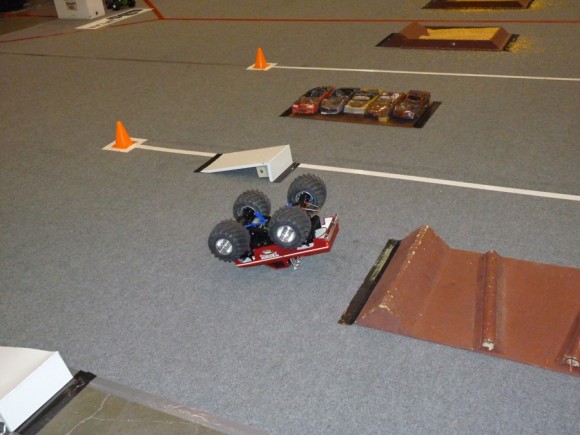 Here is Matt shaking in his boots, intimidated by the obstacles that lay between him and the finish line. Black Stallion!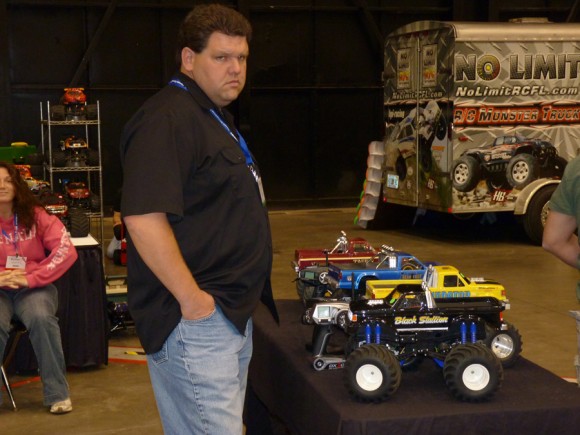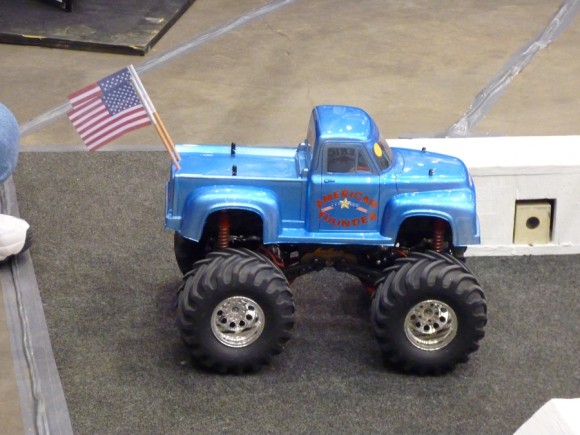 Matt getting ready to stage up!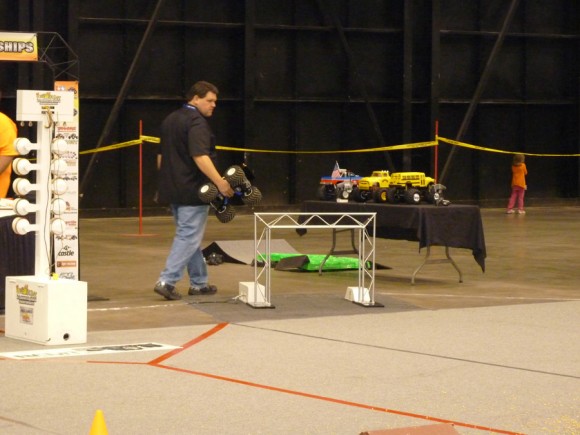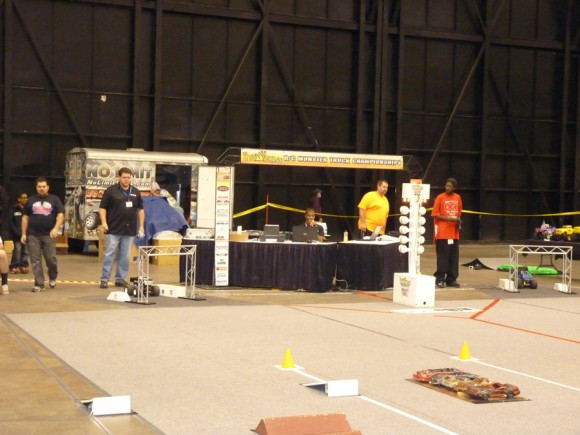 Again.. you can win this sweet rig… by helping us raise money for Children's Miracle Network.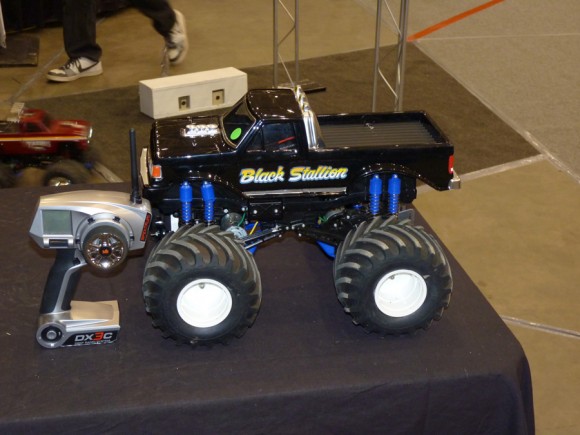 Some more retro action…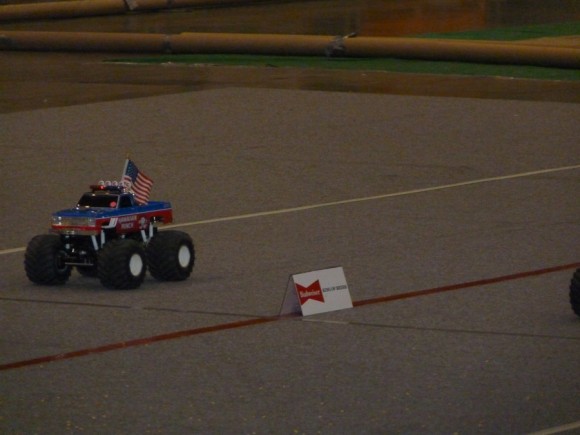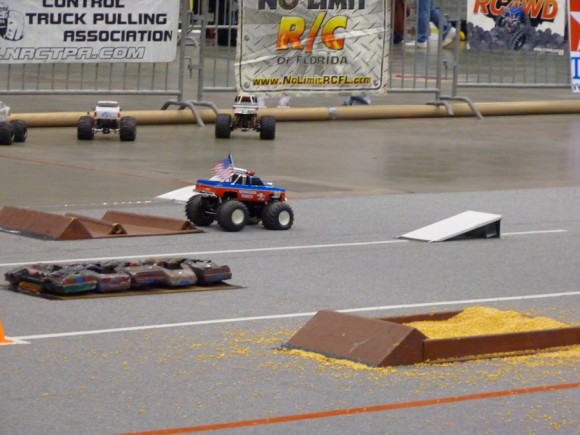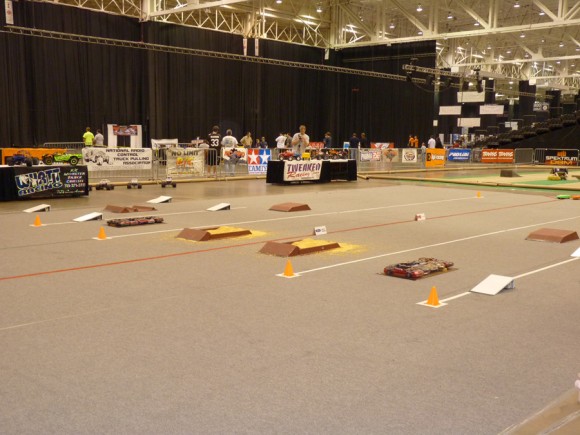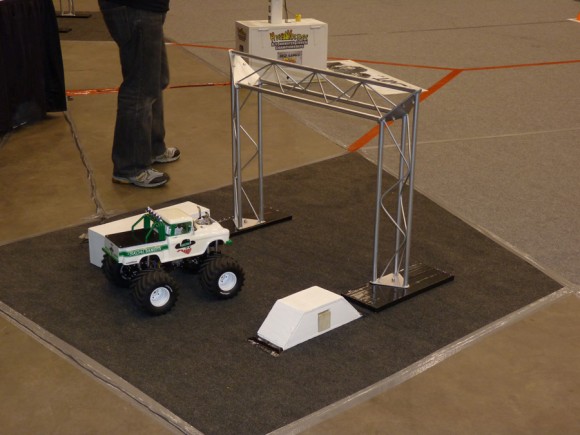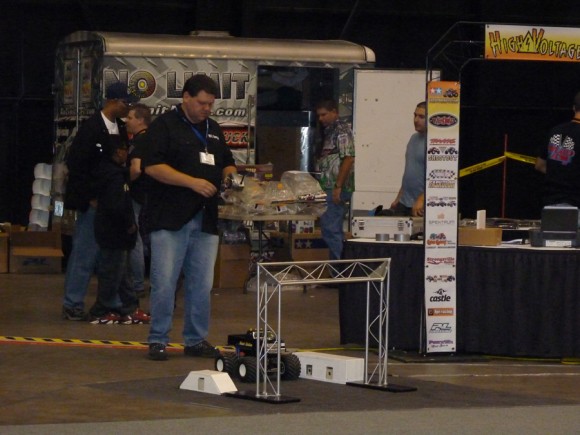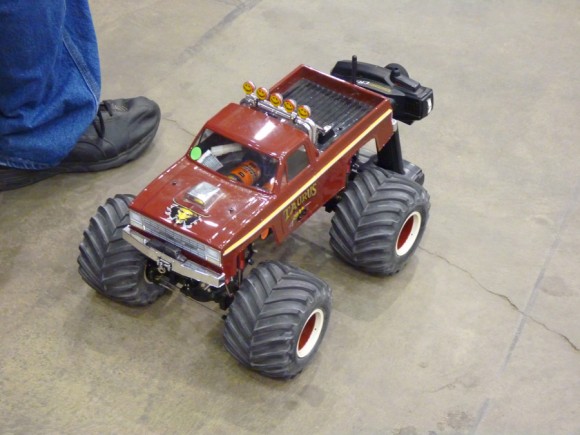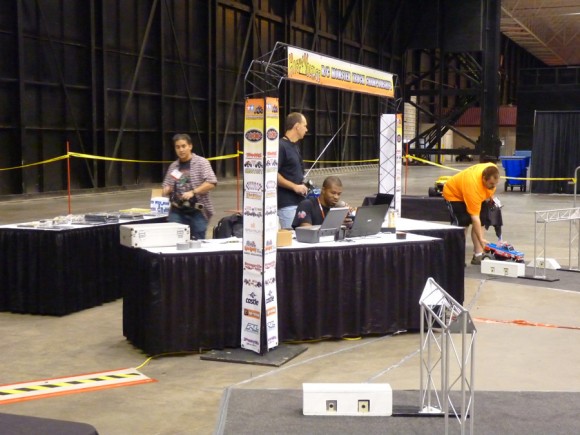 Bari manning the mic(s)? and timing system. That Futaba Magnum radio isn't something you see every day either.