Here we start out with the Saturday morning Driver's Meeting. We went over the schedule for the weekend, rules, etc.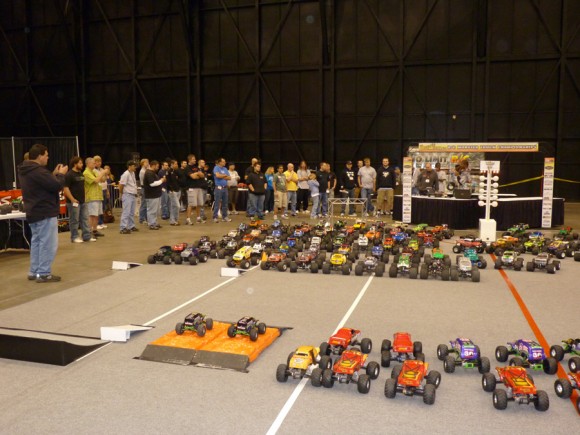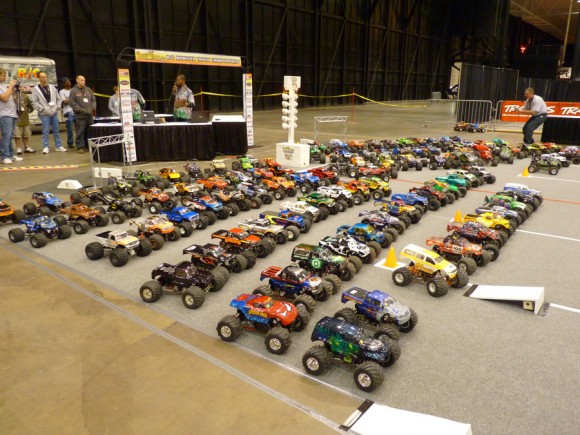 Bari directing the Driver's Meeting.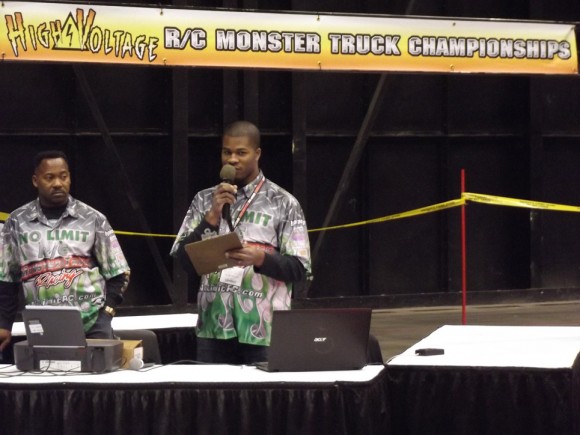 A shot from the Monster Truck action out toward the show floor.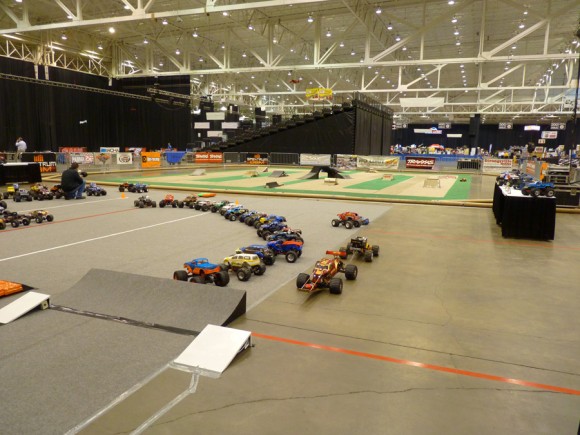 These are the pits as we started setting up.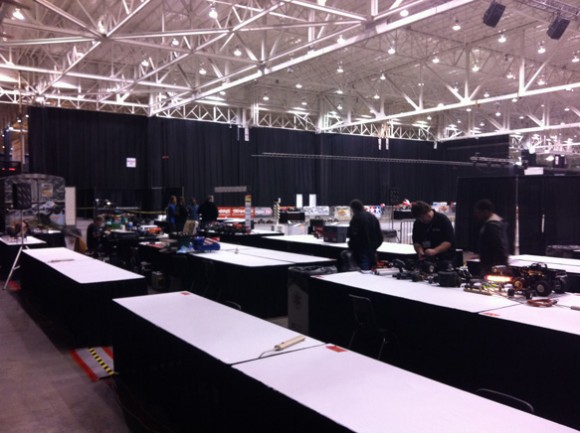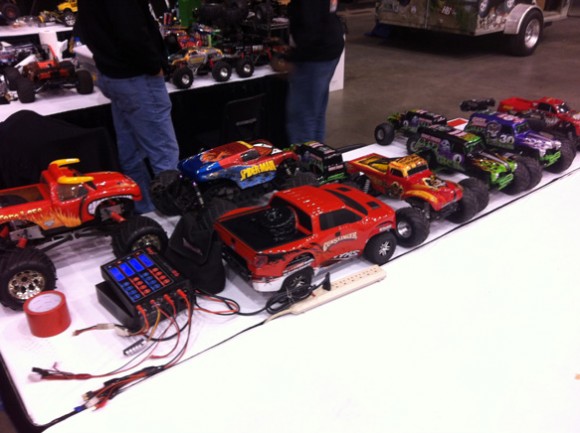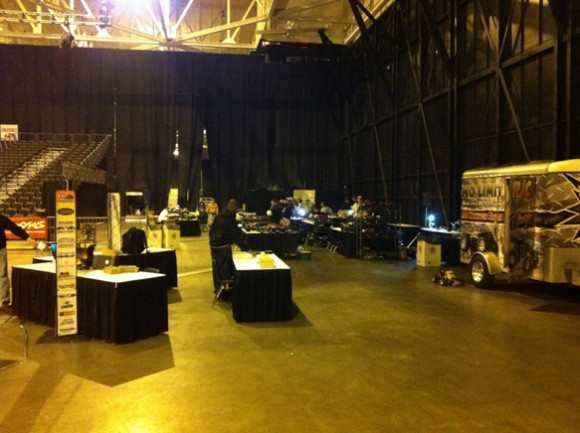 Late Saturday we noticed something sitting outside..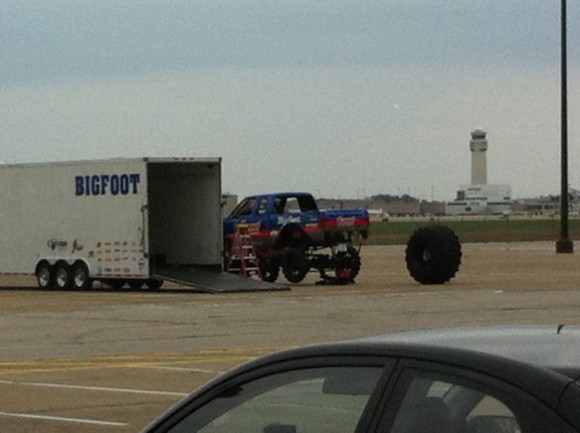 Little tires!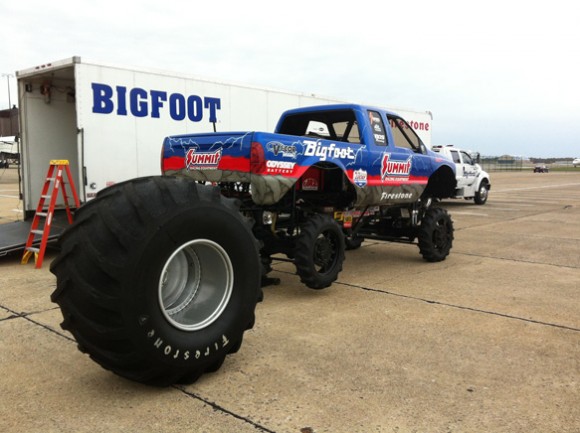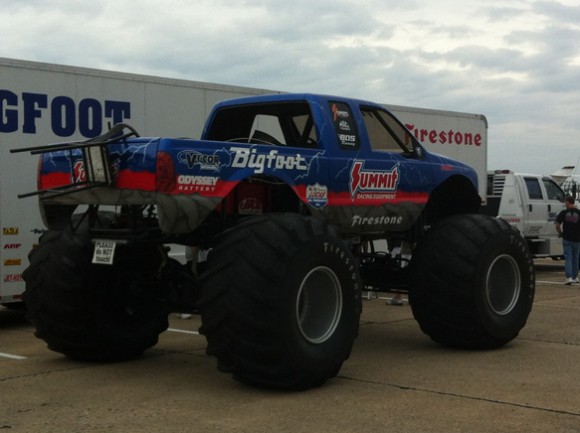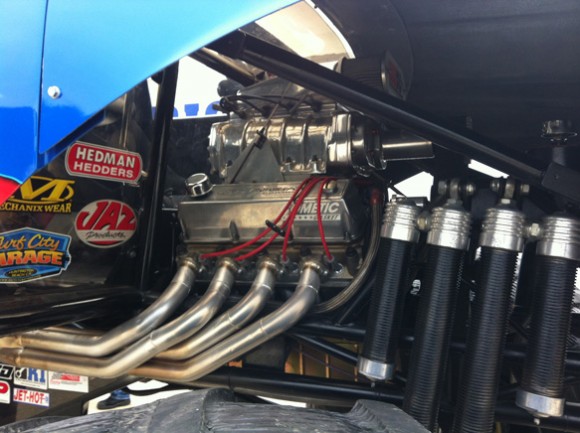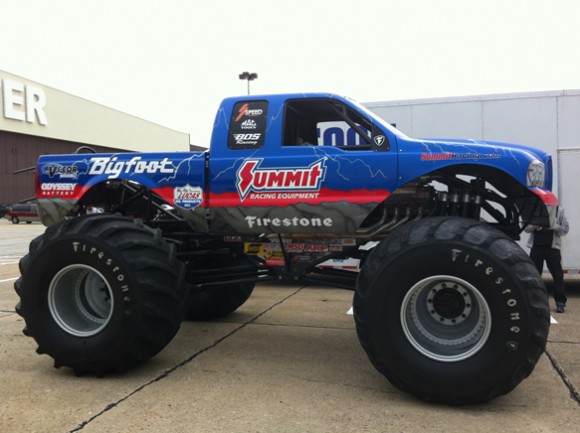 Bigfoot showed up, and was on display for everyone on the show floor next to the racing action for Sunday's main events.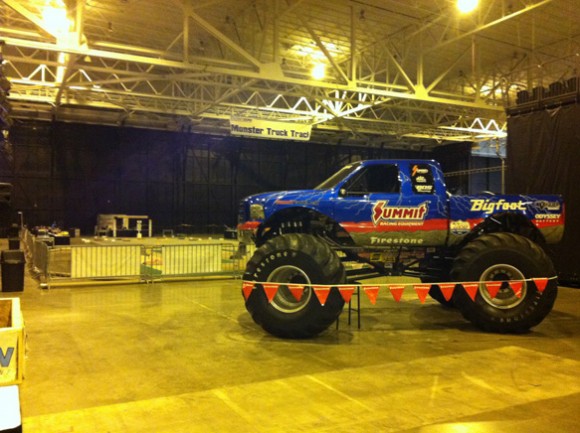 Some random shots…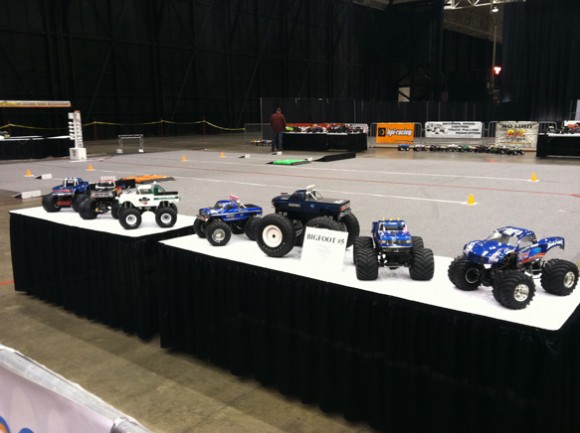 RC Soup in the house!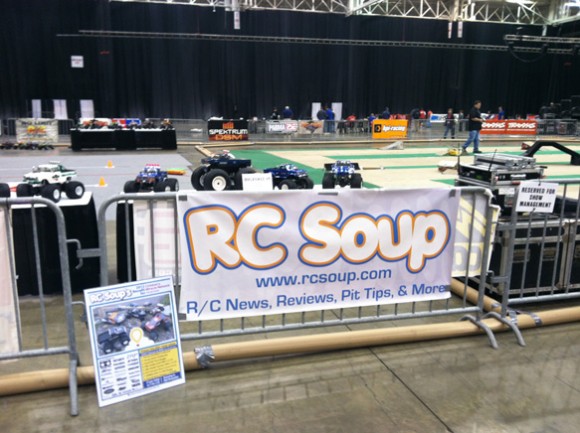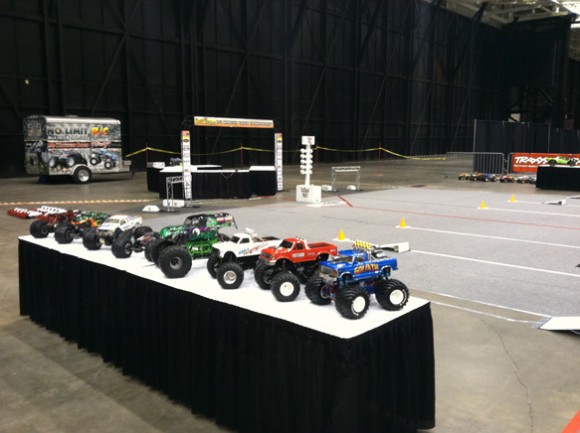 The pulling sleds used for the retro class.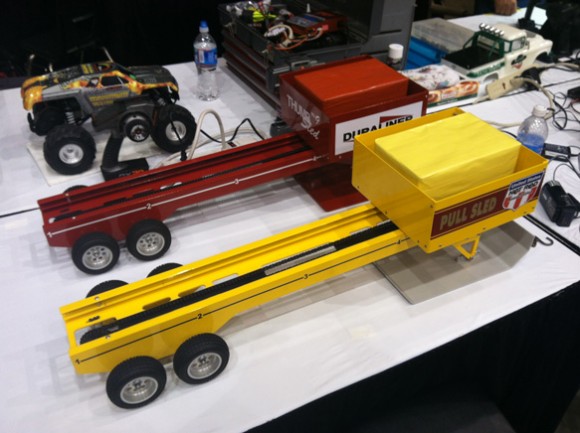 This is the staging gate. The boxes on either side contain sensors that read the position of the truck to the timing system.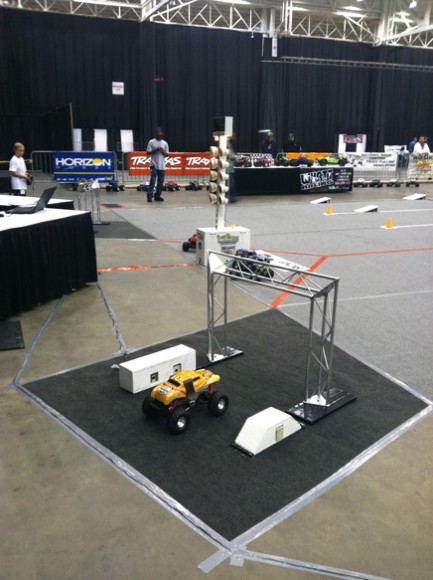 A small glimpse of the run truck order for qualifying. There were 110 entries in the Clodapalooza class alone.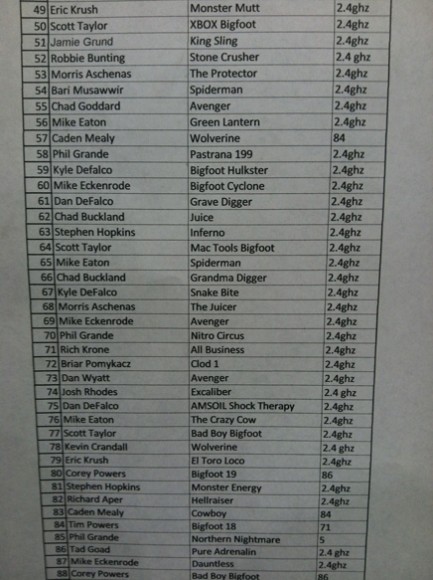 Spectators had premium seating.