Here are some shots of the pits, and everyone's work space. We were in and out of the racing action all weekend. We each only had one truck, and that makes for a TON of down time when you have 150+ race entries and only run 2 trucks at a time. So, these pics are kind of a random assortment throughout the time at the event.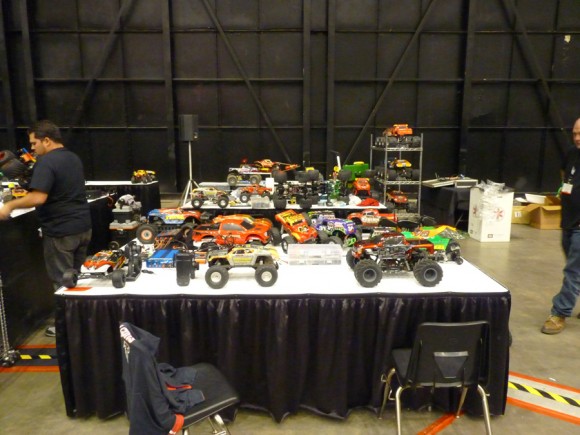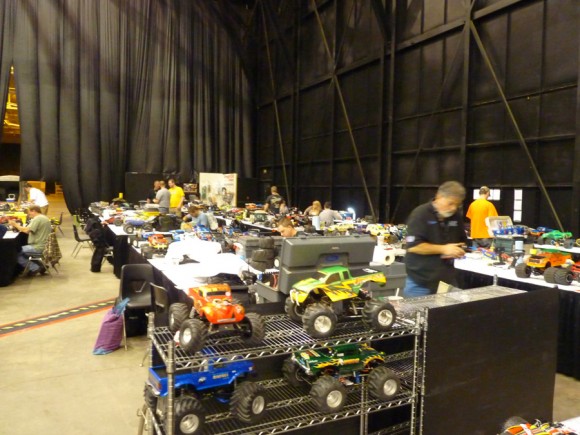 Fully stocked pits.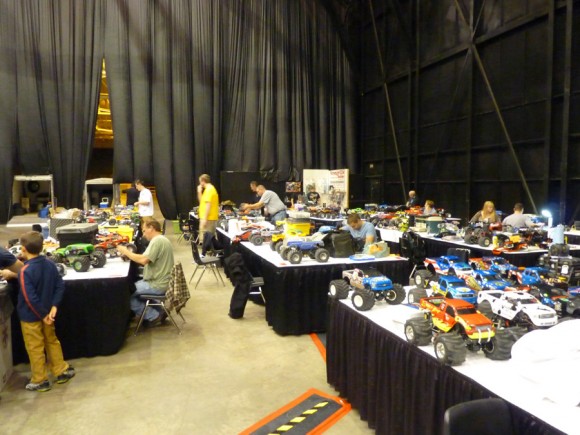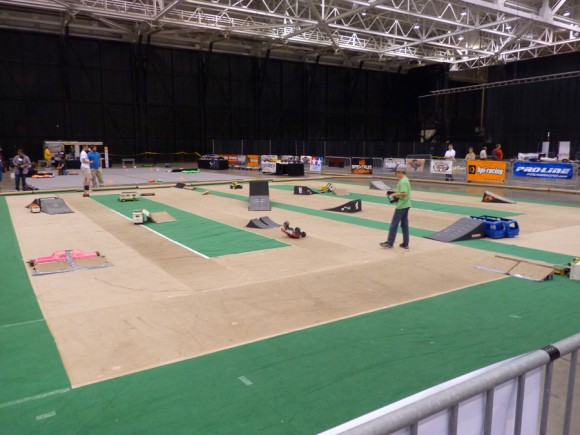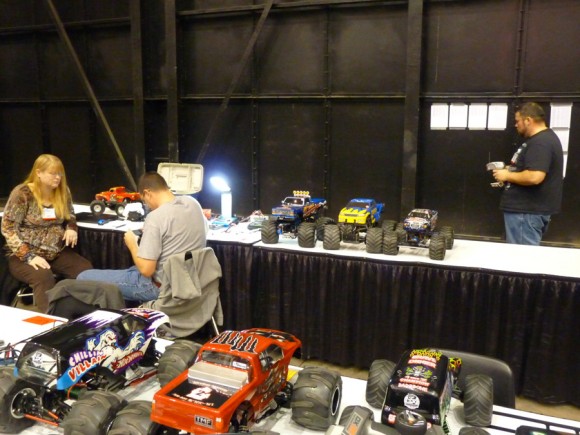 Dark Cow again! Another ZRP Diablo chassis'd rig.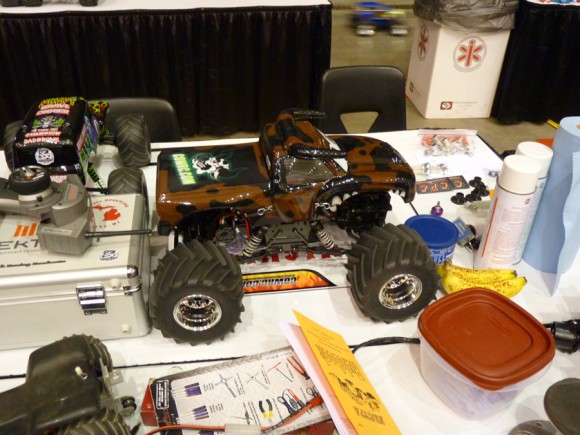 Nick McCoy sorting his rigs.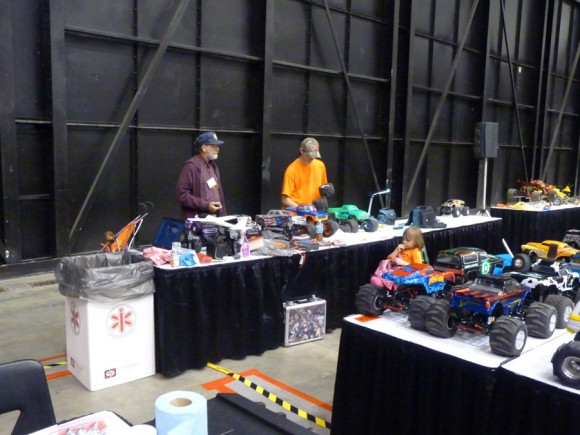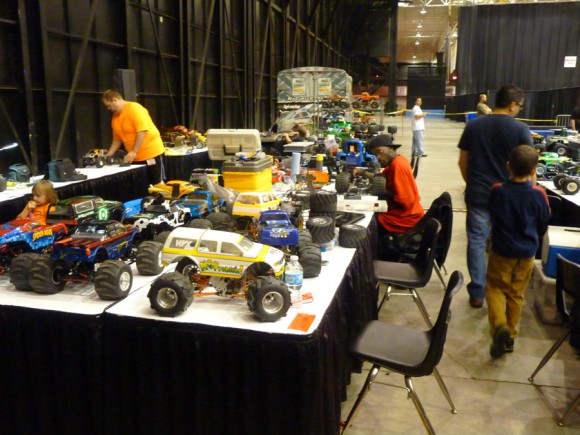 My daughter would LOVE this truck.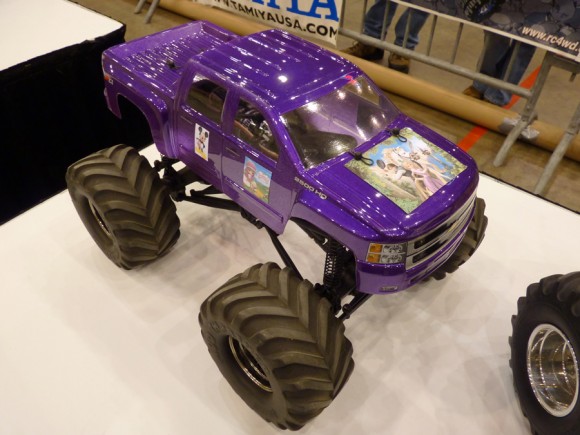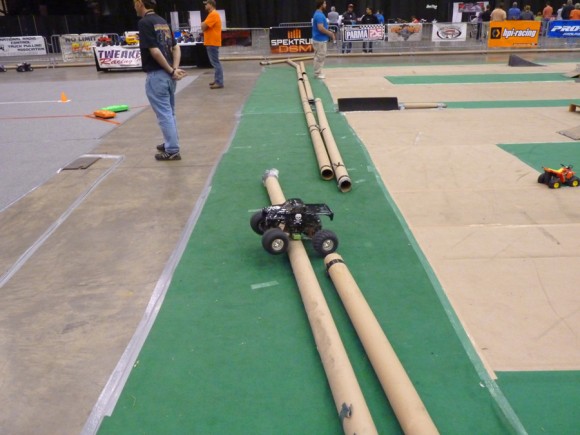 Stampede race action.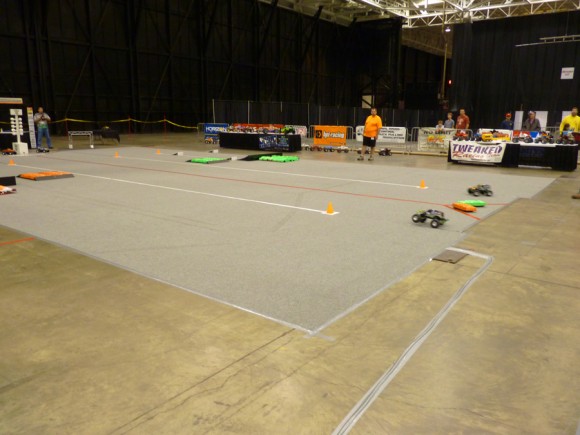 Who's that? Wait, is that Horizon's Gary Katzer?? You bet!! We let him pilot the mod Clod Wolverine truck around the demo track.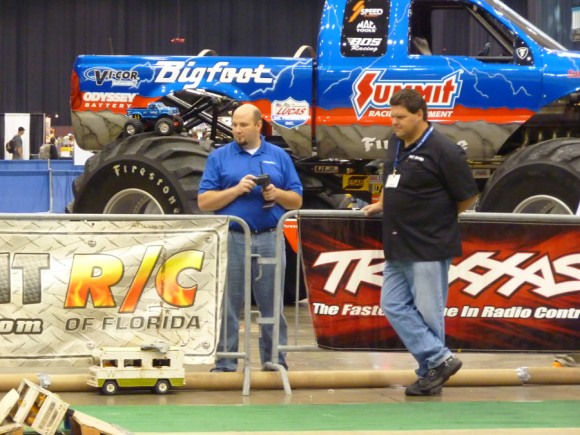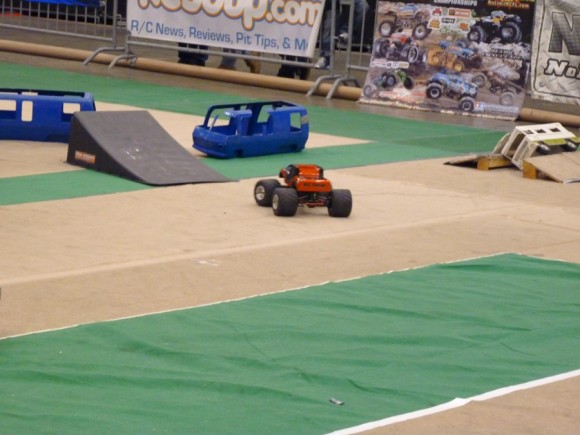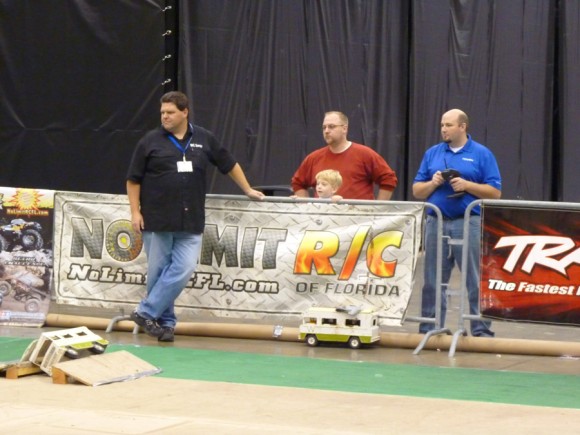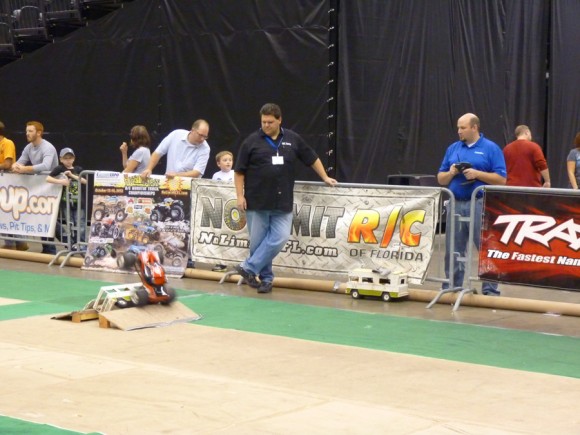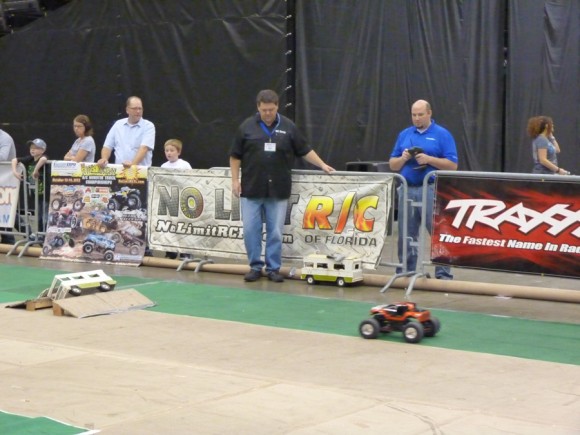 We also let Pro-Line's Gerardo Gonzales drive the rig around! I'd say they both had a lot of fun driving this awesome ZRP Diablo. We met both these guys at the Short Course Nationals earlier this year. Pleasure seeing you both again!
This truck is brushless powered, with a Futaba 4PL radio, Savox servo, and more.. It's worth over $1,400! It can be yours, (like the Black Stallion), by helping some kids.