We have arrived at hardware Bag F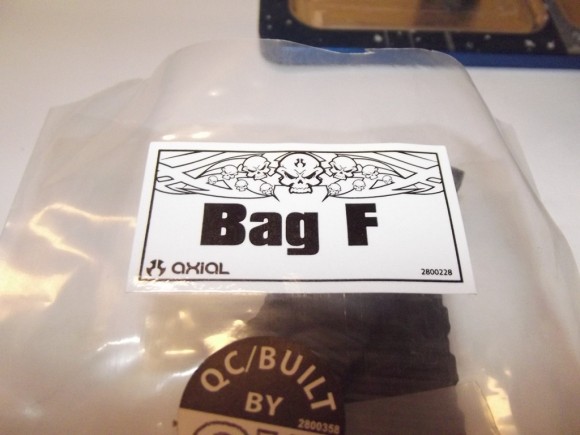 This is the first shot out of the box of the Ballistic 550 motor that Novak Racing donated for this build. This thing is a monster at 4.5T.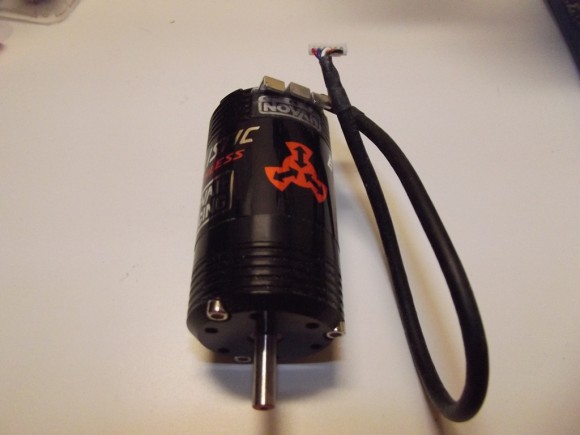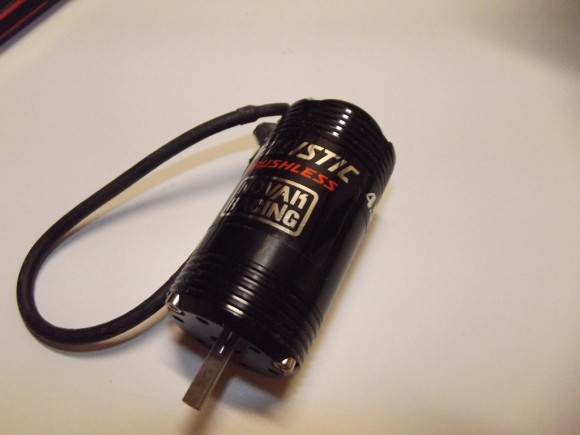 This was my first dry fit of the motor. The spur gear in the EXO is a 32P, so I had to use a 5mm bore, 32P pinion. The kit comes with a 13T pinion, but its only a 1/8″ bore, meant for 540 motors.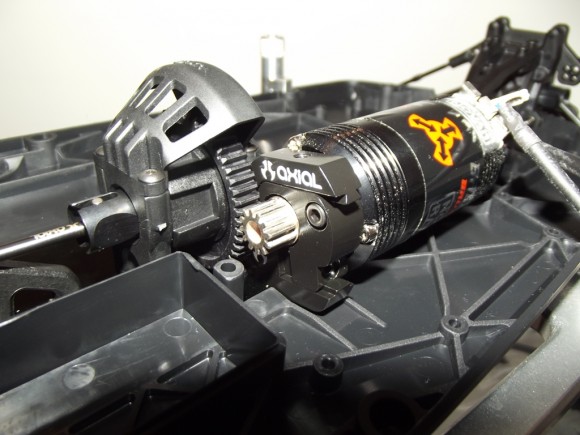 There is a very tight tolerance around that pinion in the motor mount. Before I tightened the grub screw in the pinion, it actually rubbed on the inside of the motor mount. That's how tight this is.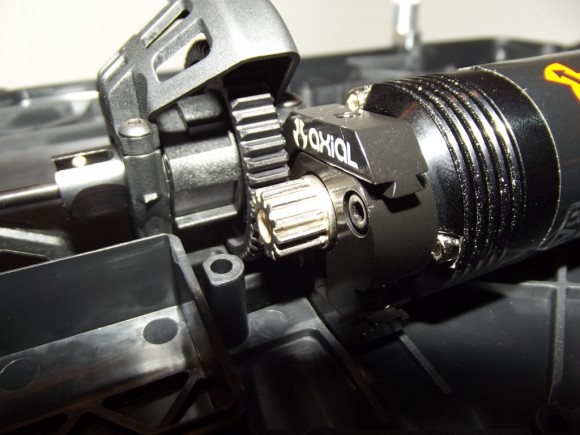 This little screw is how you set the gear mesh. Turn it in, and the motor slides away from the spur. Turn the screw out, and the motor gets closer.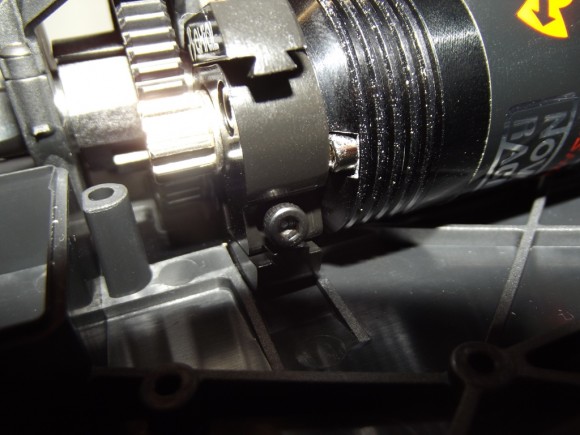 This grub screw right here is the source of all the heartaches with these motor mounts early on in the EXO's existence. This blog post from Axial details what you need to do to avoid damaging the motor mount. Turn this in slowly, until the screw is touching the mount. Once it is touching the mount, you only need to turn the screw another 90 degrees, or 1/4 turn, only. DO NOT OVERTIGHTEN this screw. You WILL damage the motor mount.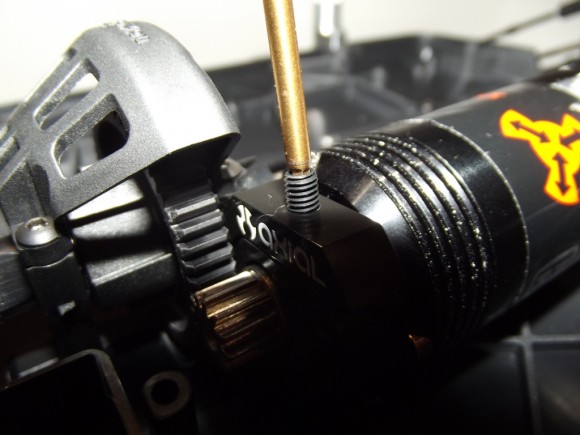 All buttoned up.