On to Bag J! Last Bag! YAY!!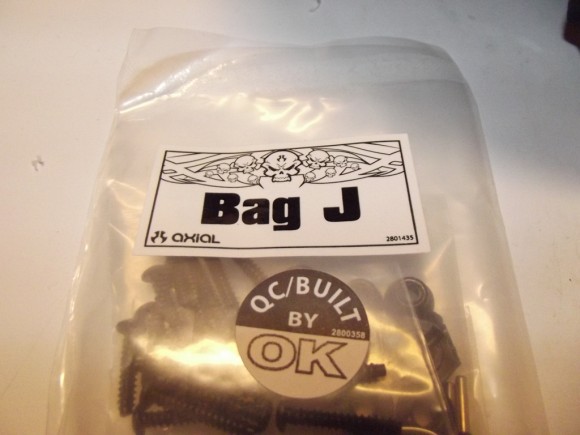 In this bag we will attach the cage to the chassis. We'll start with two long screws that go through the tops of the front shocks, through the shocktower, and into the cage.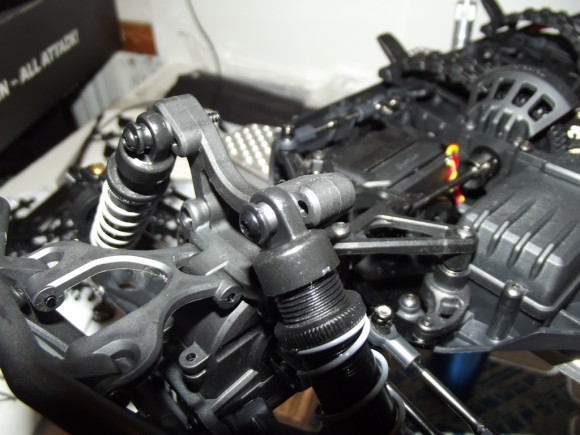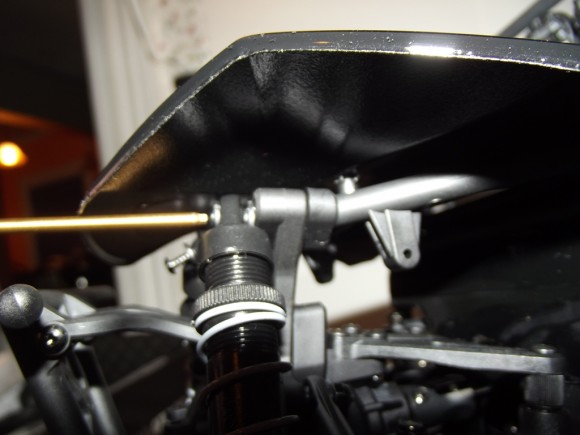 There are several screws through the bottom chassis plate that get screwed into the cage.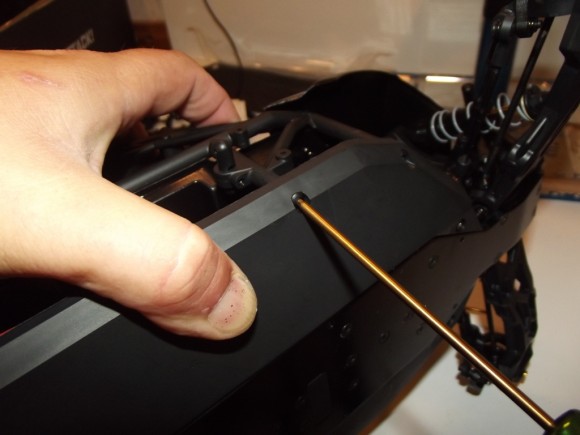 There are two through the metal portion of the chassis. These are kind of tricky to get lined up, so I wound up doing these two first.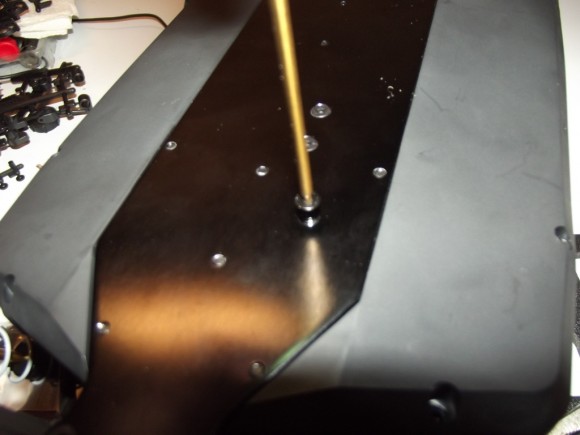 Here's the cage mounted for the first time.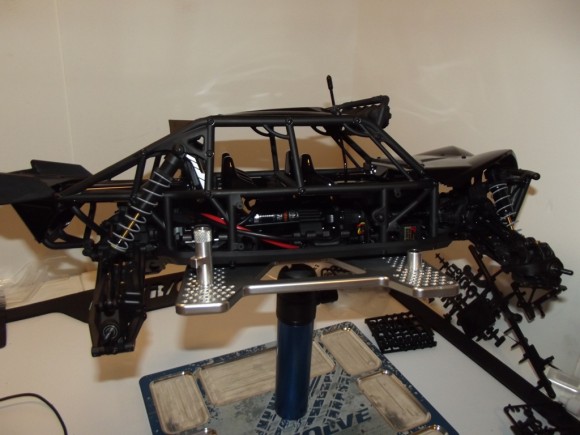 Now we'll install the lower screw on the rear shocks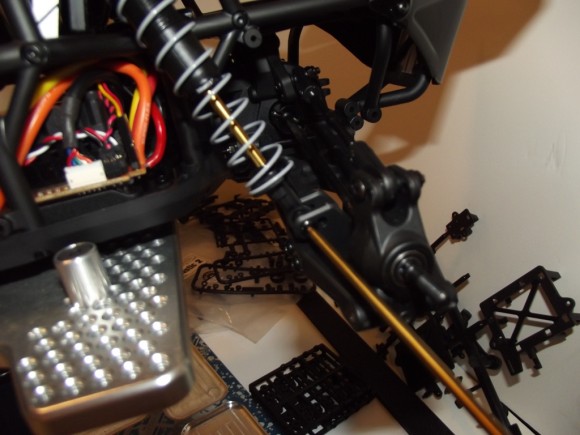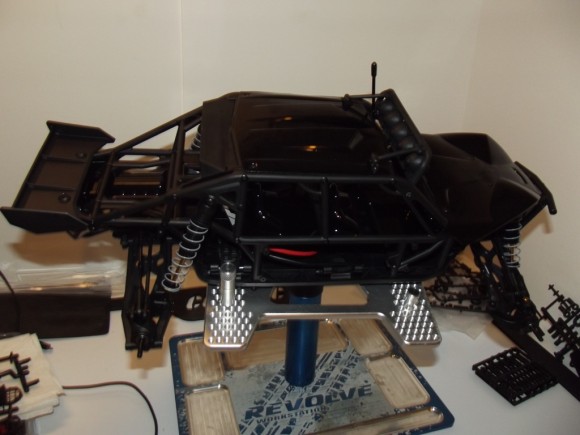 On the rear of the cage, you have to tie the sides into the rear of the chassis