So, I said something about a theme….well say hello the the newest member of the Police Department's Desert Patrol fleet!
Big ups to Vinyl7.com for the killer graphics on the Axial EXO Terra buggy. Stellar job as usual.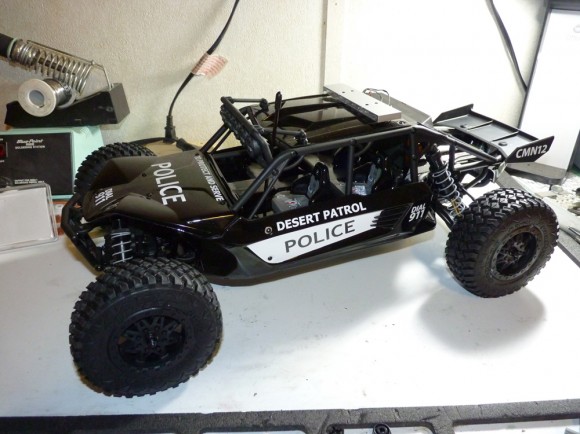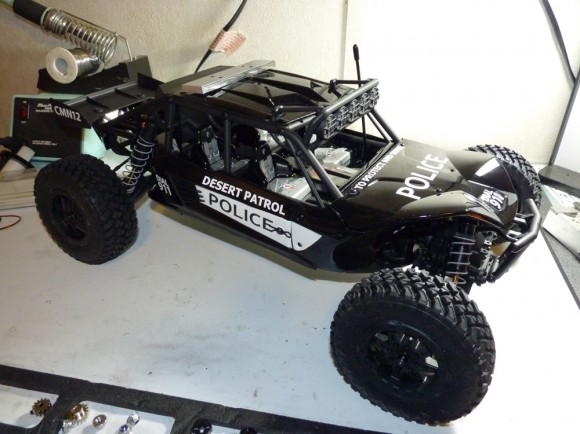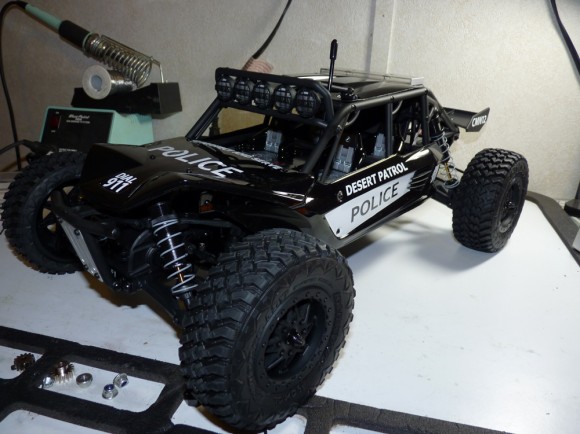 Here's a small tease of that this thing looks like. There are still a few minor touches to be made, as well as running video and a review. Keep an eye out for the Children's Miracle Network Charity Raffle coming in a couple weeks!! You could win this badass buggy!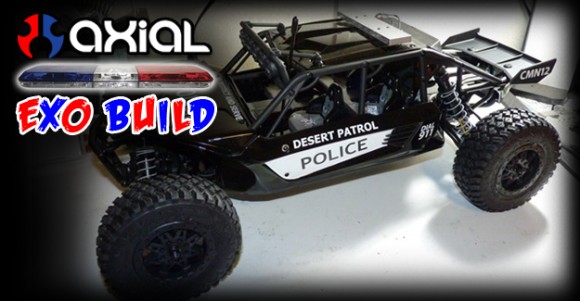 I wanted to take this final opportunity to thank everyone that made this build possible
Axial Racing– EXO Terra Buggy
Team Novak– Havoc Pro SC ESC and Ballistic motor
Hitec– 2.4ghz radio and 7955TG servo
Fasteddy Bearings– Full ball bearing kit
Hobbypartz.com – Gens Ace Battery and Police Light Bar Kit