Time to mount the rear shocks to the cage. The Upper shock mount is a metal bracket that is an integral part of the cage.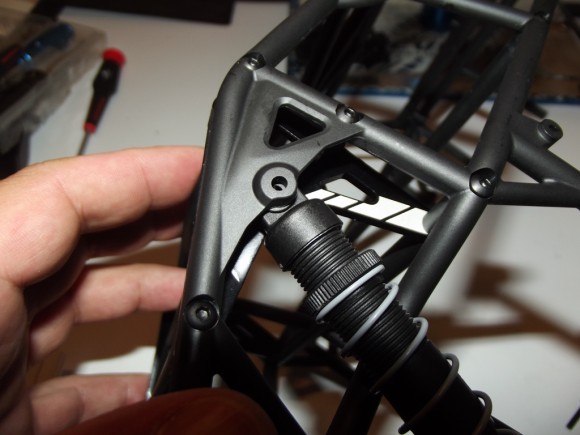 The inside of the upper shock screw is captured with a nut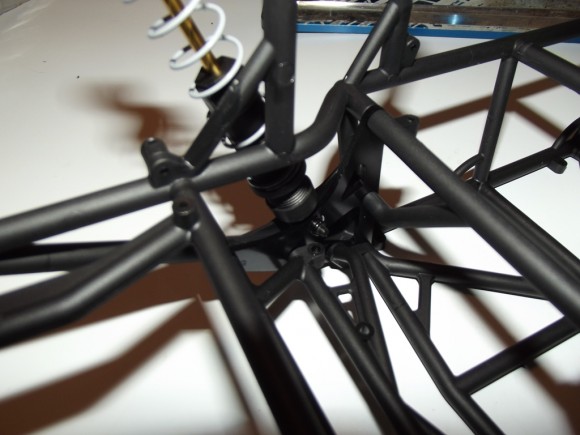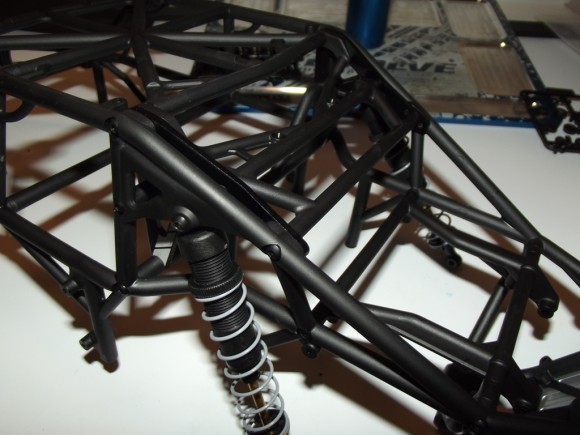 Continuing with the extremely scale theme of this buggy, they include a faux radiator and cooling fans. The fans can even spin.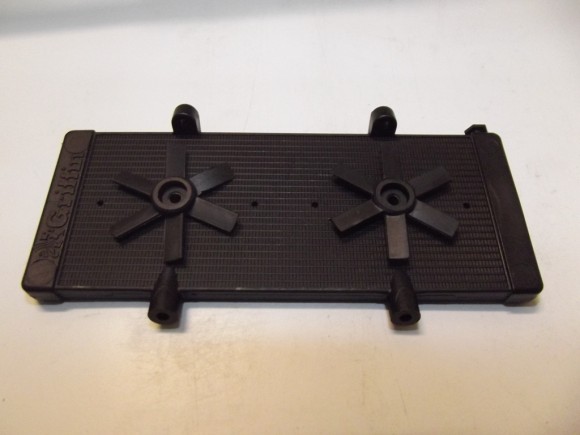 Completing the radiator are these fan shrouds.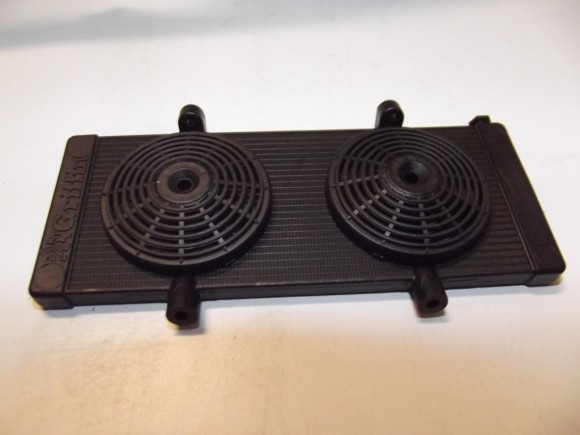 The whole assembly gets attached to the cage near the rear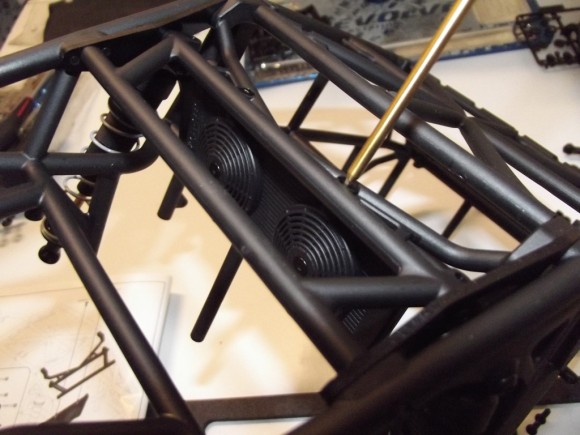 The Axial EXO Terra buggy doesn't include LED lights, but there are both front and rear light buckets on the roof that you could add an LED light kit to easily.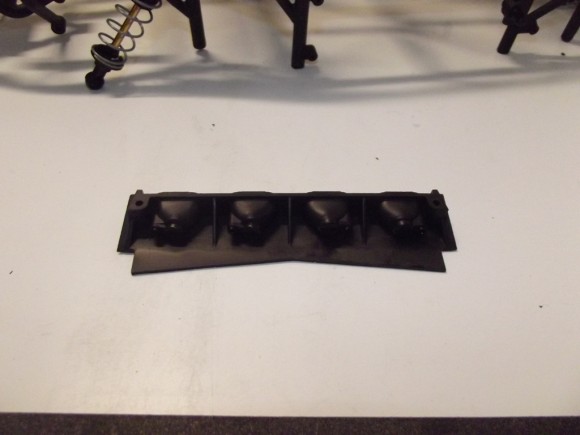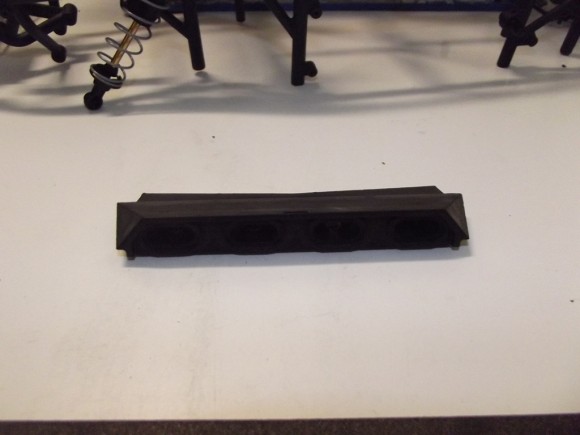 This is the light bucket on the rear of the roof.