So much for the plastics bags going in order. For the diff housings I had to go into Plastics 4.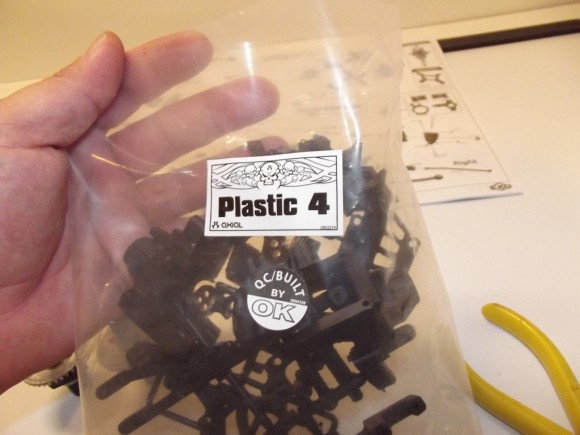 Slight typo in the book to watch for. In step 2, the manual calls for part number AX80091 (1)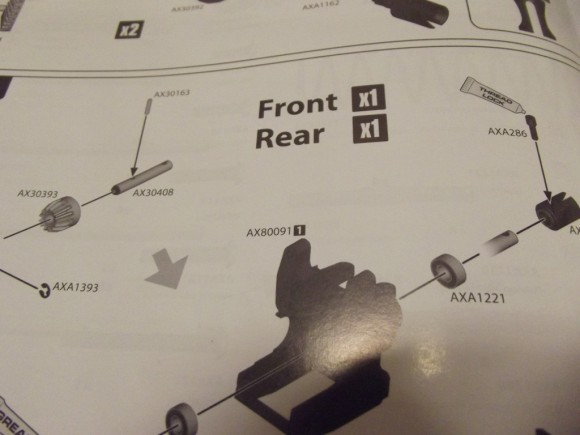 But AX80091 (1) is the opposite side of the differential housing. You won't use that until step 3.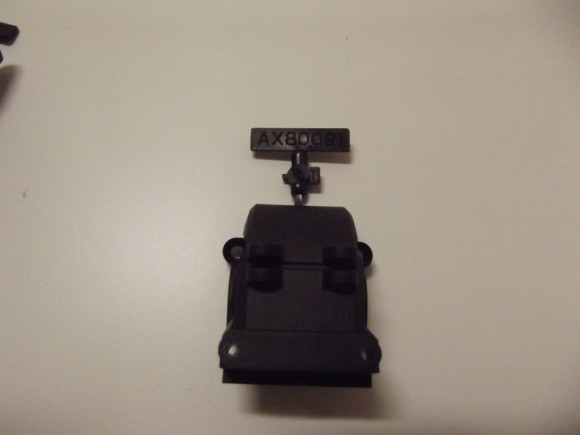 So look for AX80091 (2) instead. Not too bad, they just flip-flopped the two diff housing sides. Just look at the pictures of the parts you are looking for to make sure you are using the right stuff.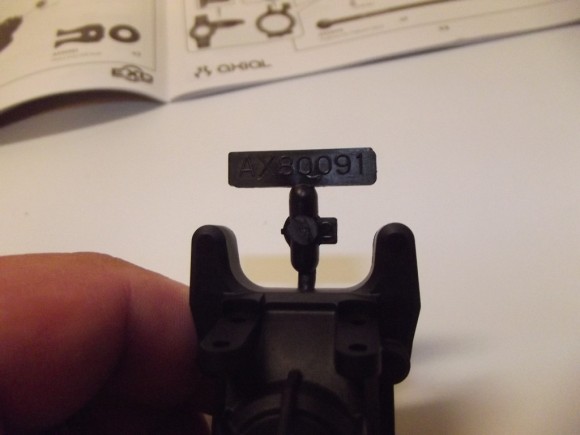 The input shaft for the diff housing, with the drive pin and the small bevel gear.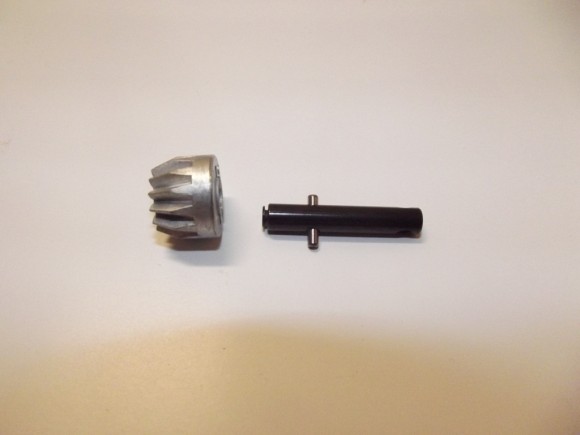 A little C Clip holds the bevel gear on the shaft.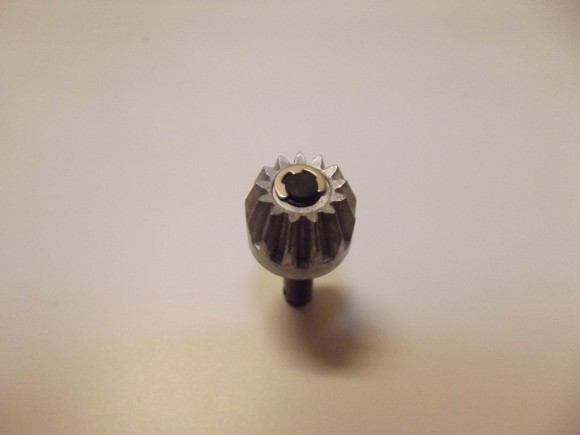 A FastEddy bearing goes on the inside of the housing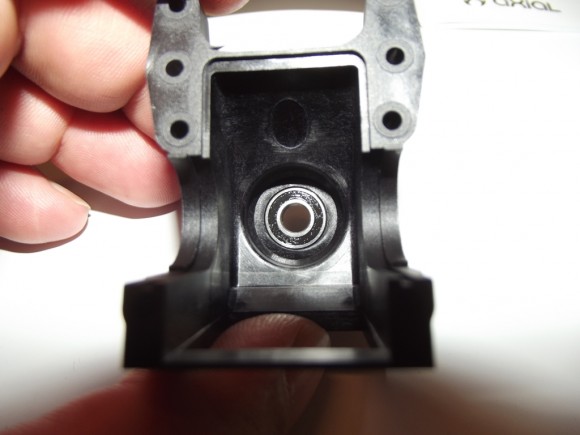 Then slide the outdrive in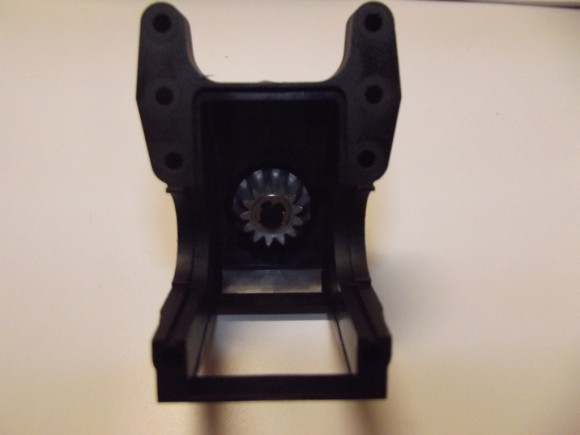 Another FastEddy bearing for the outside of the housing.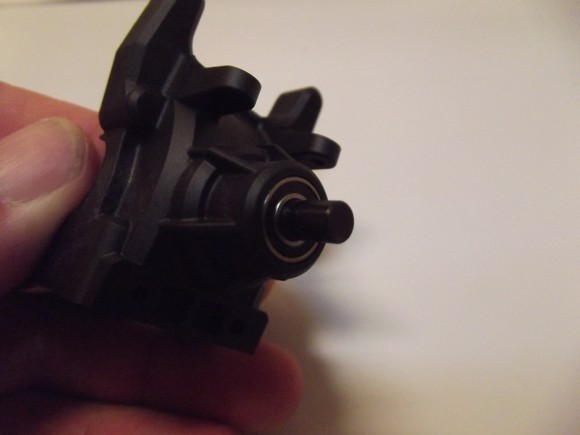 This diff cup will get turned by the driveshaft. The holes in the input shaft and the diff cup line up, and a small pin gets threaded in there to hold it all together.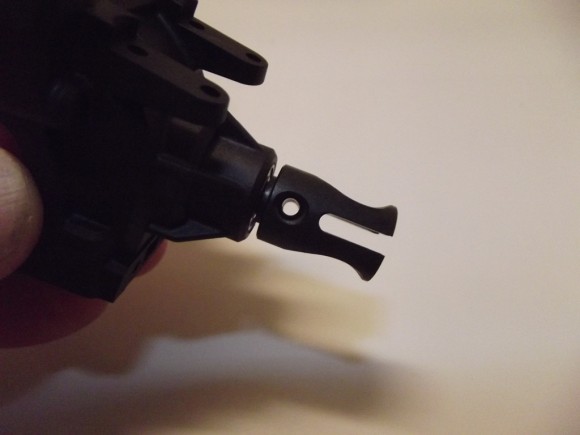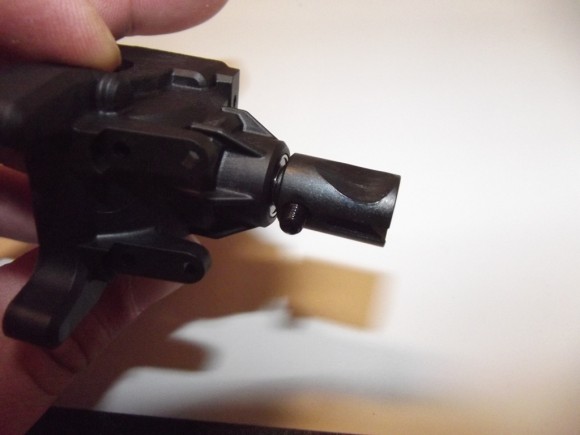 Axial includes a bottle of blue Loctite, we'll use a drop for that small drive pin.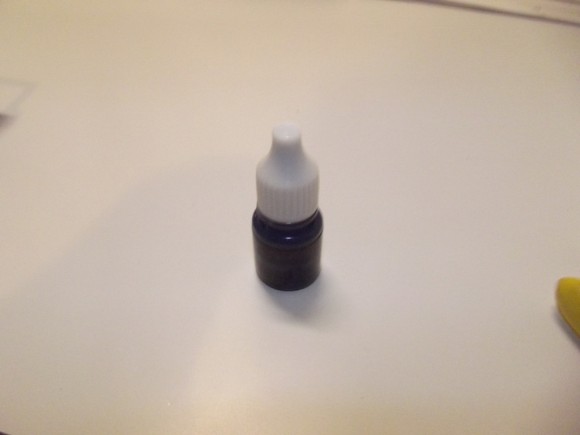 Now we can rest the differential in the diff housing. The diff will ride on the two outside bearings when it spins within in the housing.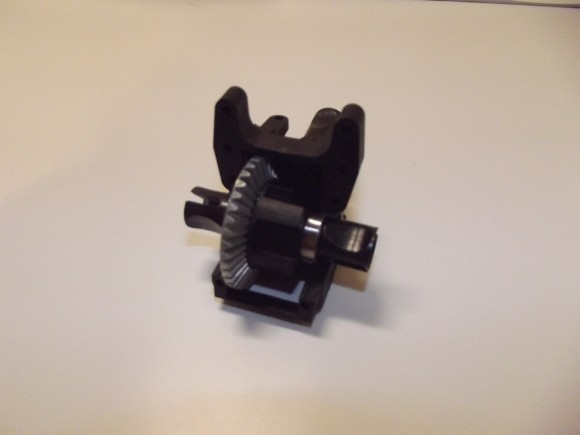 Axial also includes a small tube of differential grease, so we'll throw a few dabs on the bevel gear, and give it a few turns to make sure it all has a light coating.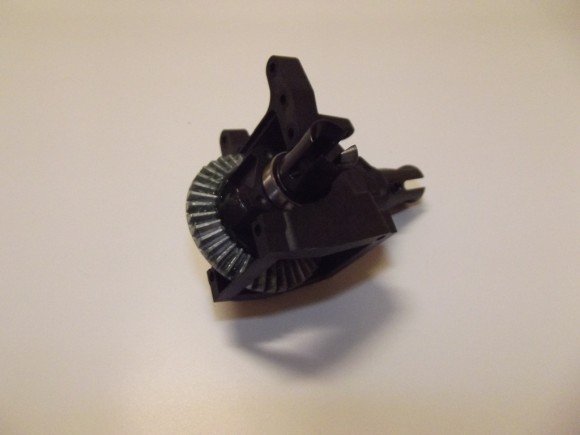 Now we can slide on the other side of the diff housing.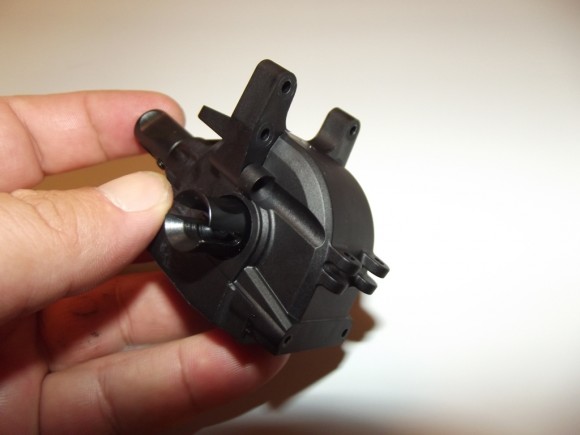 A couple of 3mm screws hold the diff housing together.