Time for the tires! Notice the two different widths? The thinner ones go on the front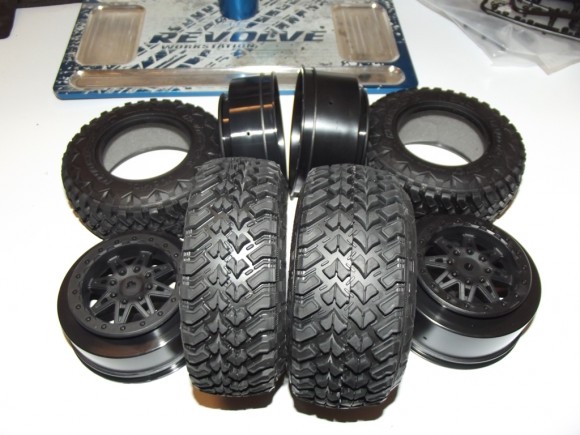 Continuing with the scale awesomeness, the EXO Terra has officially licensed Hankook meats on all four corners.
These tires are very similar to normal short course tires, and mounting goes much the same way. Once we get the tire onto the rim, and the bead seated in the groove, we'll drop some tire glue in there.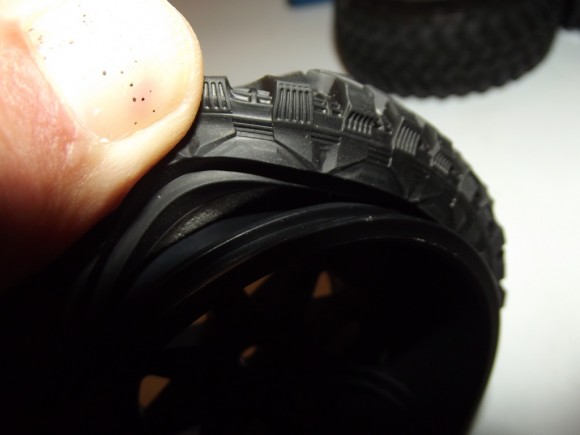 The magic of journalism, all 4 tires are done!!!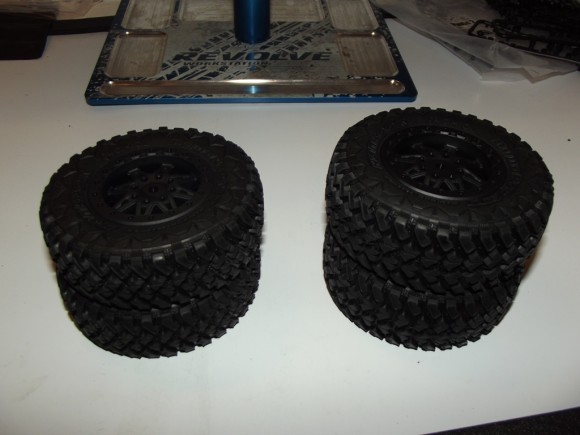 I used some Dynamite CA to glue those bad boys.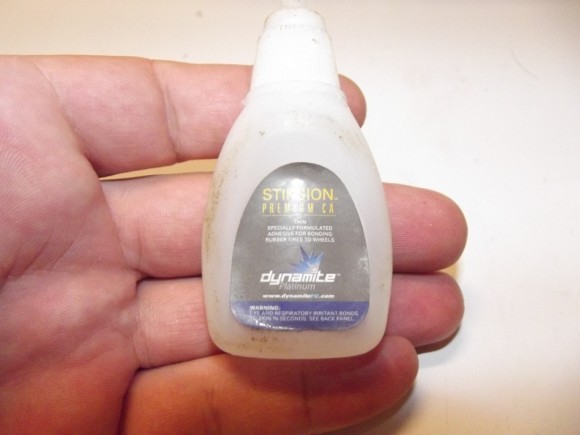 To finish off the buggy, we put a small drive pin through the axle…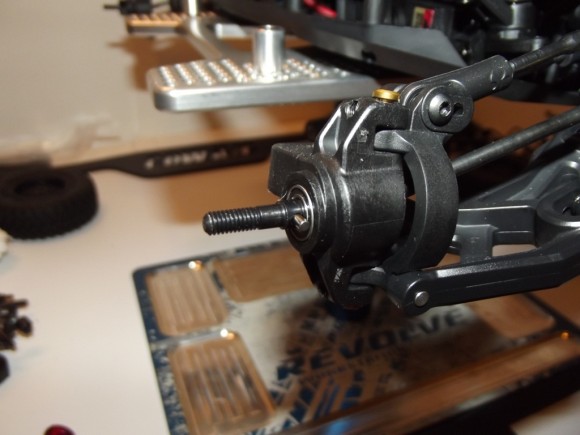 Followed by a 12mm hex with a set screw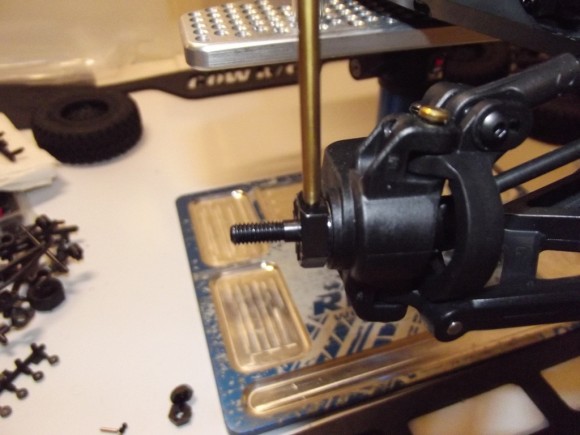 This is 98% complete. The side body panels, as well as the theme for this buggy are still missing. But this gives you a very good idea of what it should like for you at this point.