Now we can start looking at mounting the front suspension to the chassis.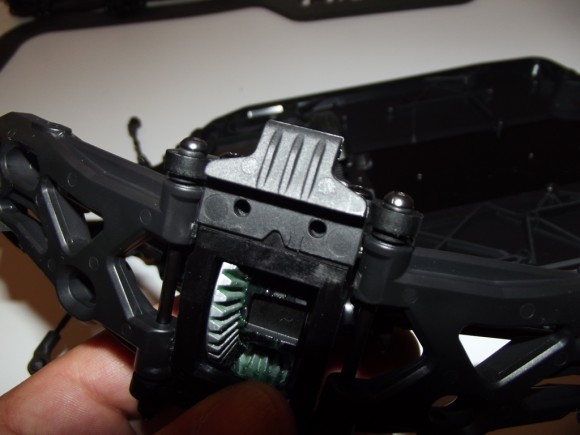 Once its lined up, we'll slide the front driveshaft into place.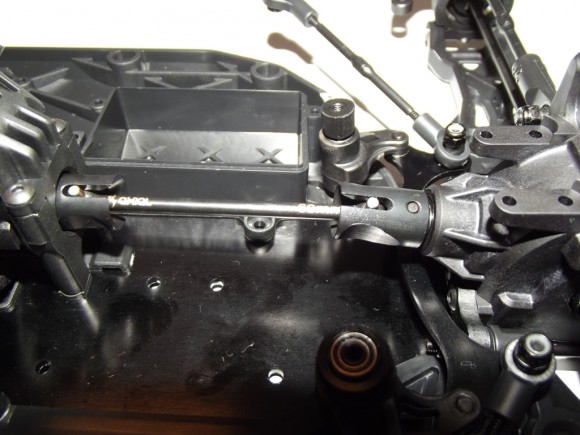 Four 3mm screws hold the front suspension to the chassis.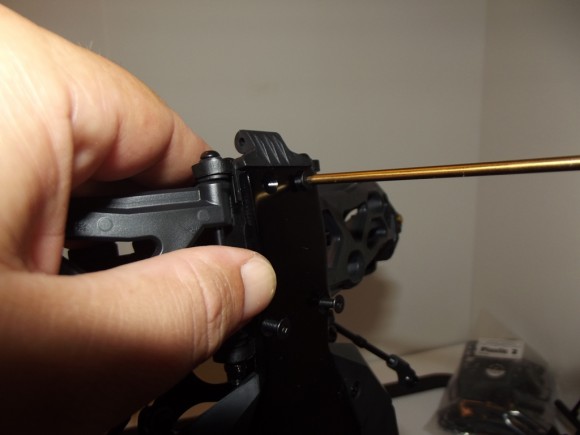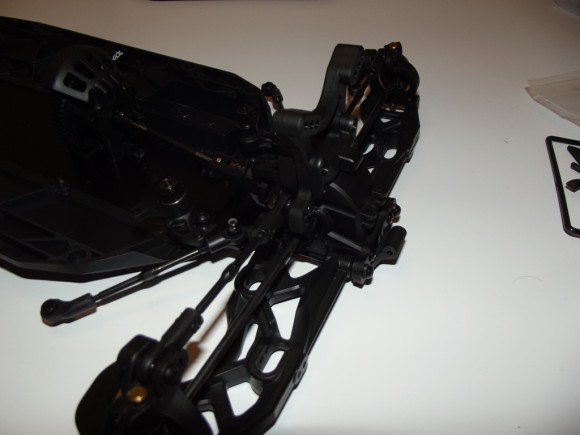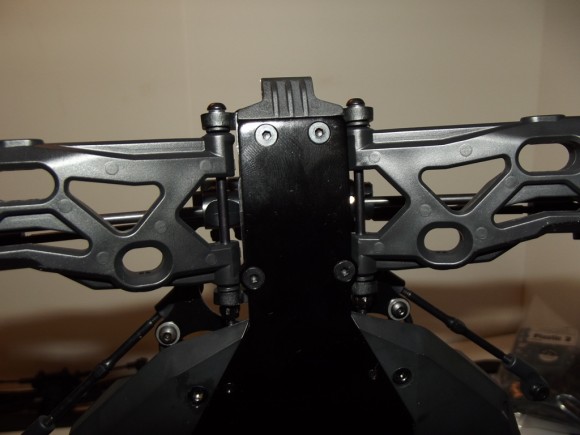 This is a chassis brace. it mounts to the top of the front diff, as well as the top of the steering posts, and a screw in the chassis itself.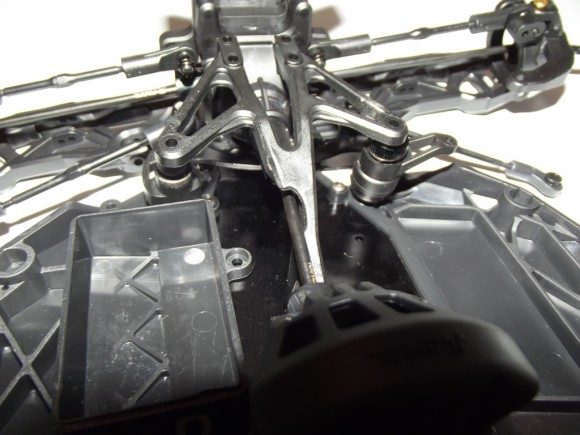 Once again to reiterate, all of the screws that went into the metal portion of the chassis get a dab of loctite.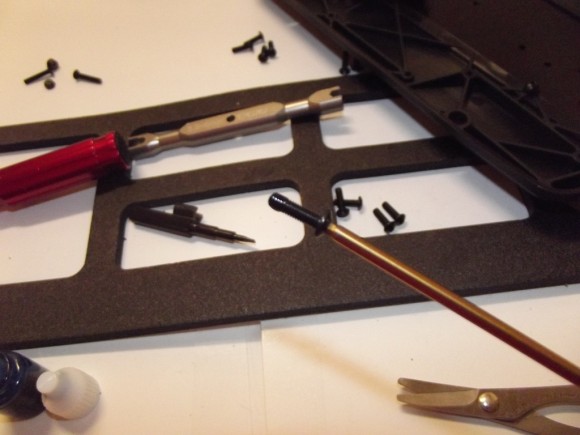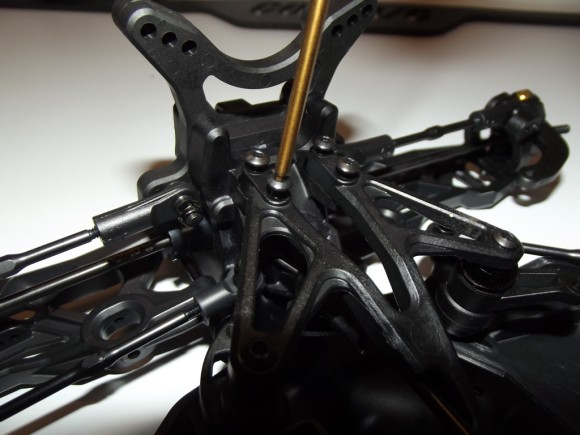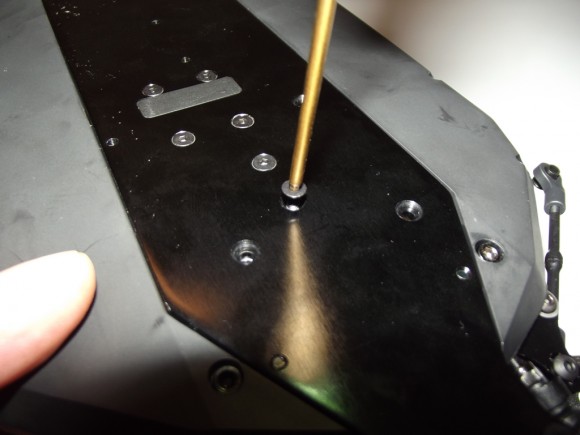 Here's where we are up to this point.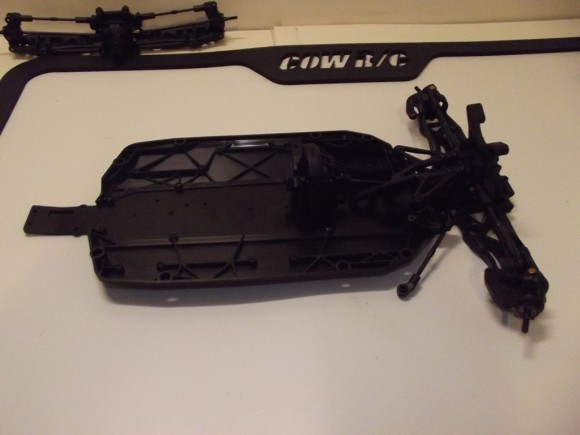 With this much of the chassis completed, there is now enough for me to start using my Revolve RC workstation. Checkout this link for our first look at this bad boy.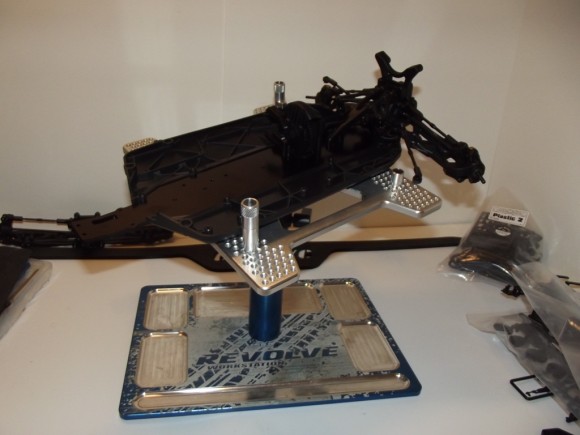 This is the first steering link. The under side of the arm on the steering knuckle has a hex shaped cutout for the nut to sink into.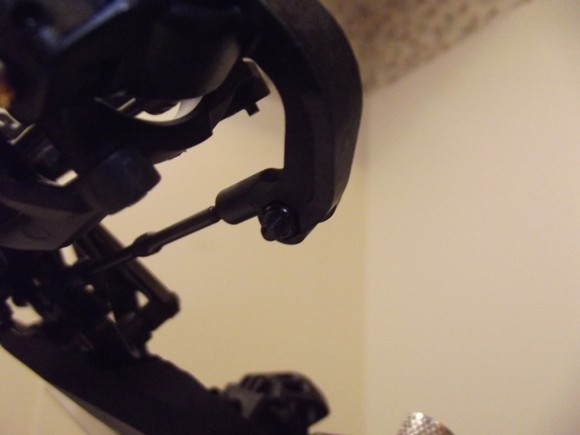 And the other side, same thing.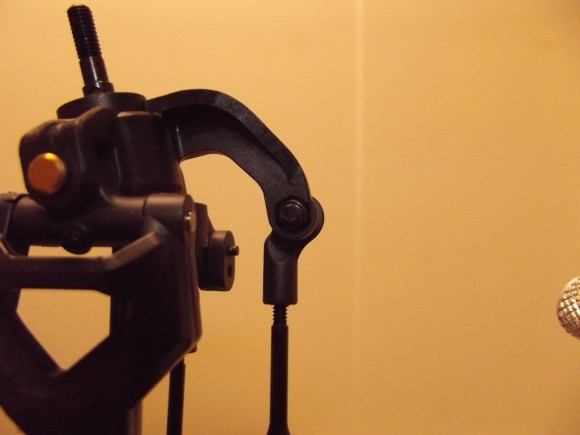 To give you an idea of the flexibility of the Revolve RC workstation, this is the position I had the chassis in to attach those steering links.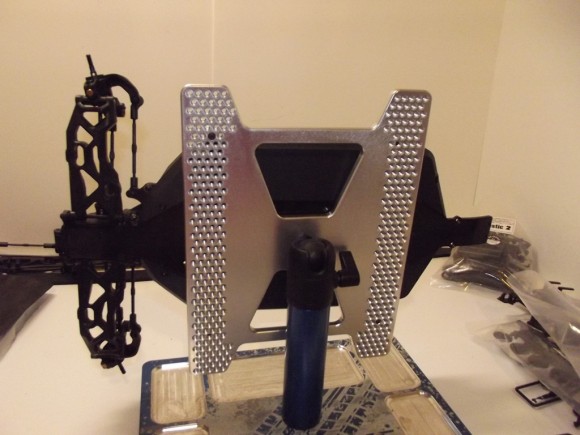 Here's where we are to this point.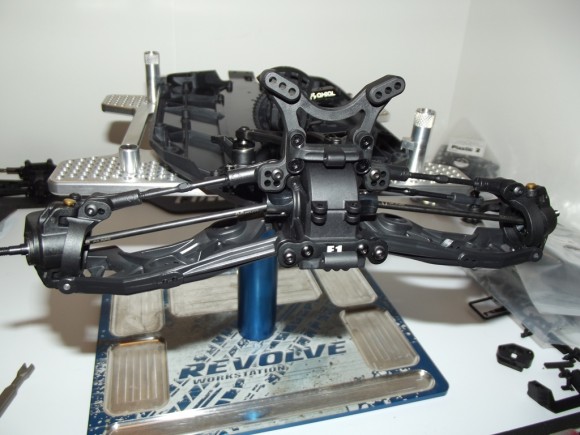 Preparing the rear suspension for mounting to the chassis. This little guy is a bracket that will be utilized much later in the build, it is one of the tie downs for the rather complex cage.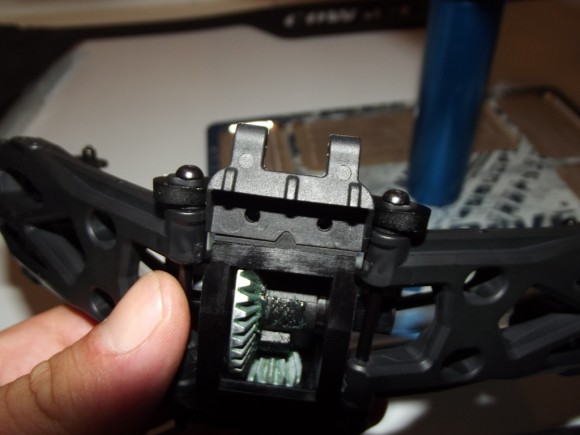 Just like the front, 4 screws hold the rear suspension assembly to the chassis.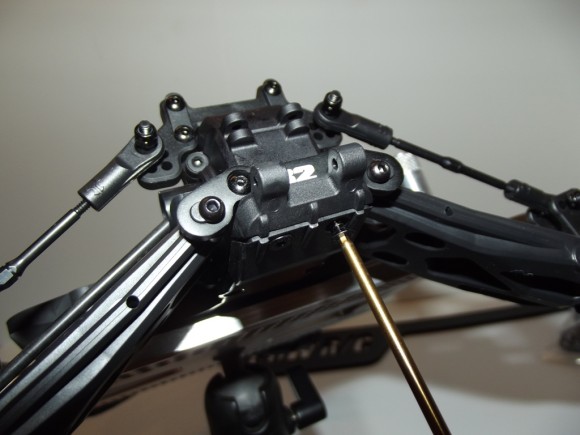 When you are getting the rear suspension assembly in position, make sure you put the rear driveshaft in. Once the screws are in, you can't get the driveshaft in. You have to put it in while everything is still unattached.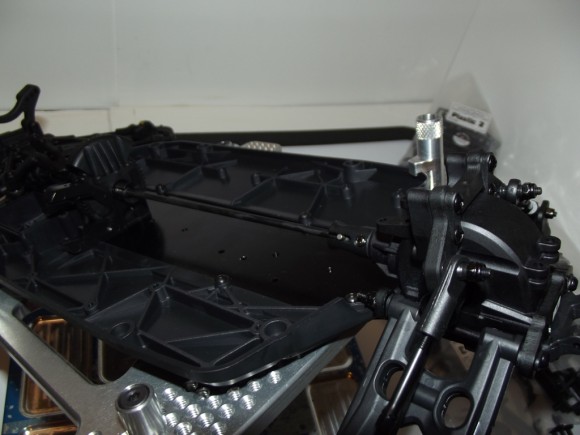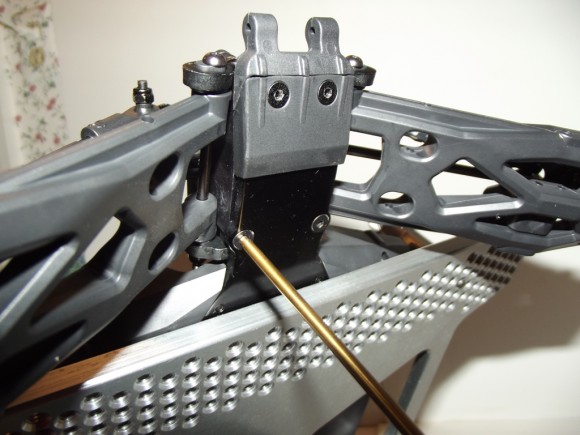 There are two screws that go through the chassis into the rear chassis brace.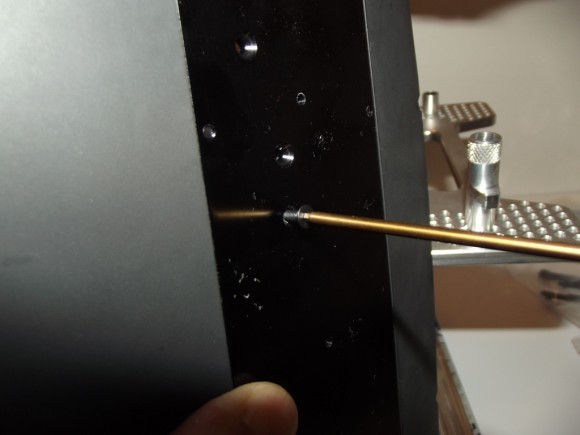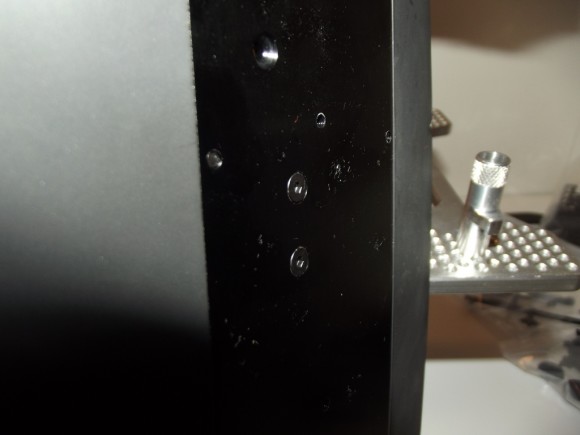 And 4 screws through the brace into the rear diff housing.