Nothing to it but to do it, let's dig in to Bag A.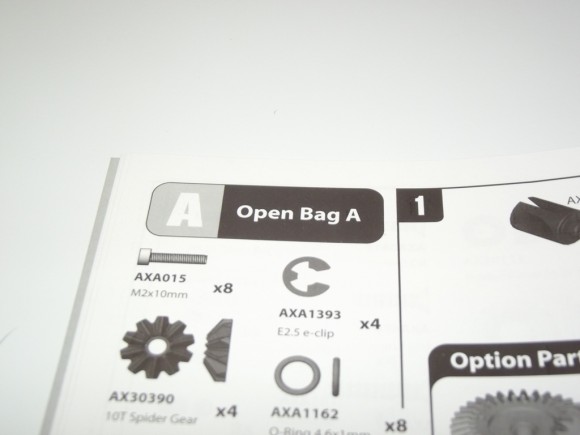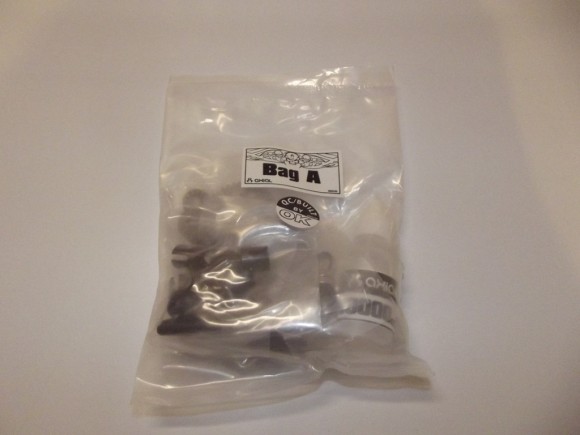 In Bag A we will be building the front and rear differentials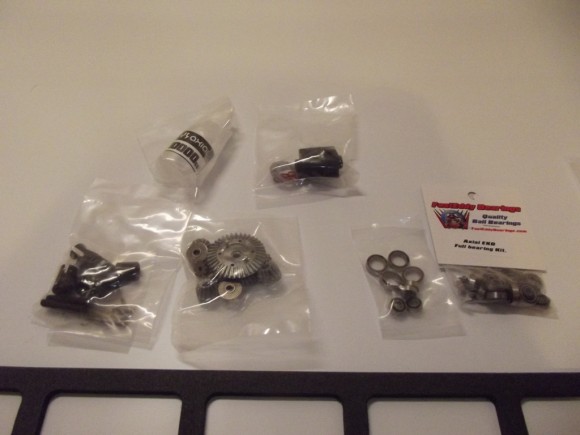 I sorted through the FastEddy bearing kit and picked out the ones I needed with this bag of hardware.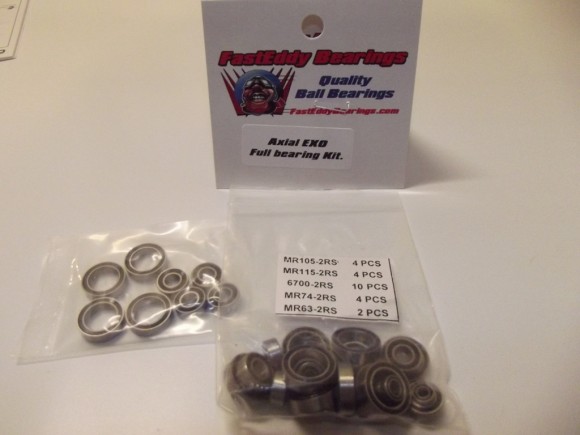 Love my Cow RC mat. It allows me to organize the parts which makes assembly a faster process.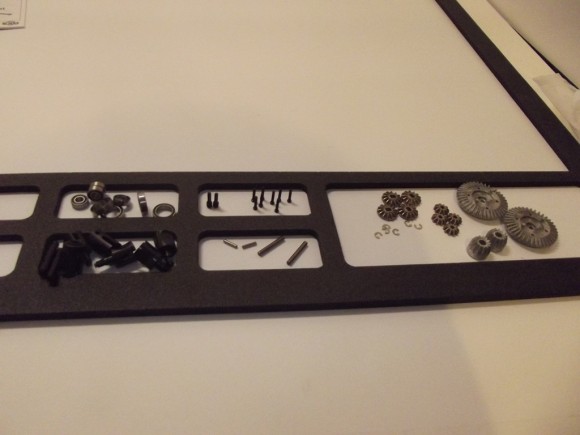 This is one side of a diff. We'll pop the first bearing on the outside.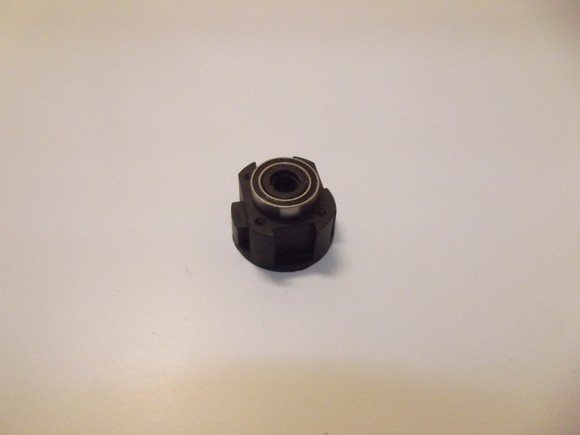 The outdrive gets a little O-ring which is supposed to stop the diff fluid from leaking out.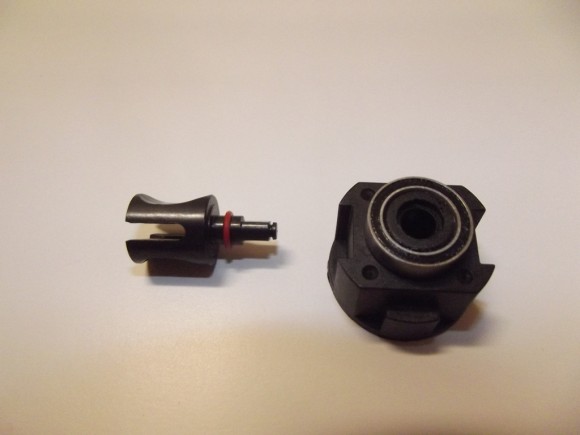 There is another O-ring inside the diff over the outdrive.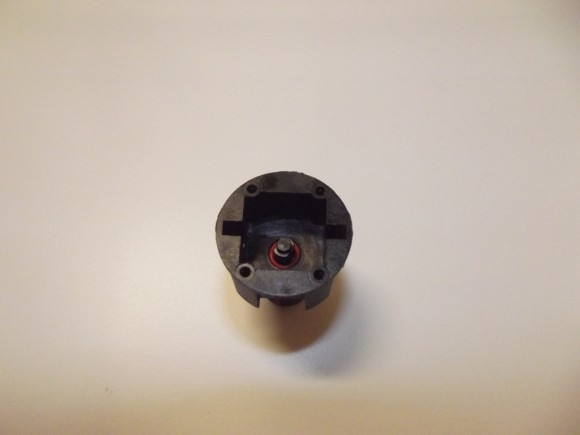 The spider gear slides over the outdrive. The hole is oval, and only fits over the outdrive in one direction.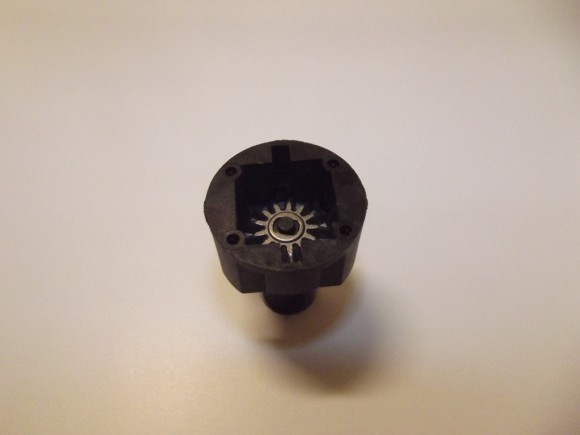 This little C clip holds the outdrive in. It was a tight fit for my fingers, so I used a small pair of needle nose pliers to get this on.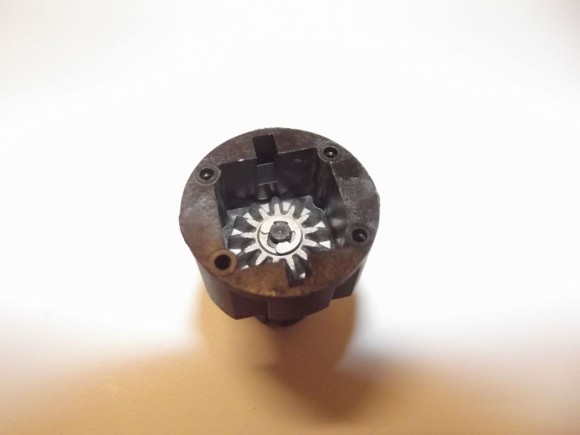 When you look for the gear part numbers in the book, the diff spider gears are all called the same number. The reason is this is the number you would order should you need to order a new diff spider gear set. It includes both sizes of spider gears in the diff. The parts on the left side of the page are to scale, so if you have questions on whether you are using the correct part just hold it up to the picture.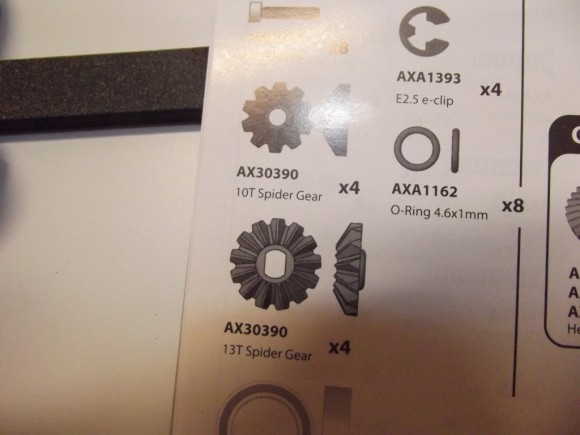 There is a distinct difference between the two spider gears, so you shouldn't have an issue determining which you need.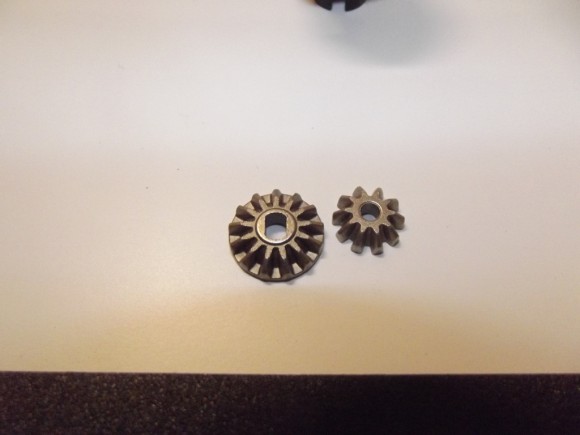 The smaller spider gears ride on the diff pin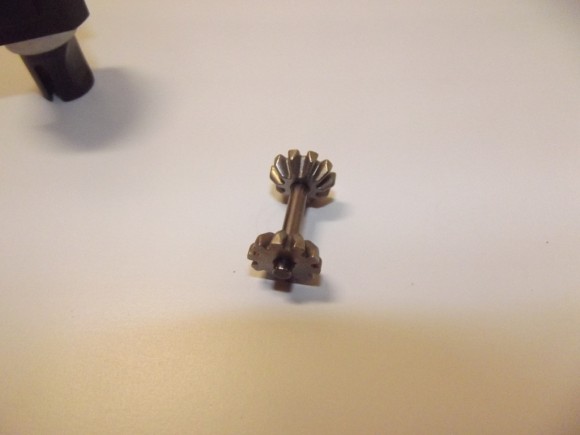 And the pin slides into the slot in the diff.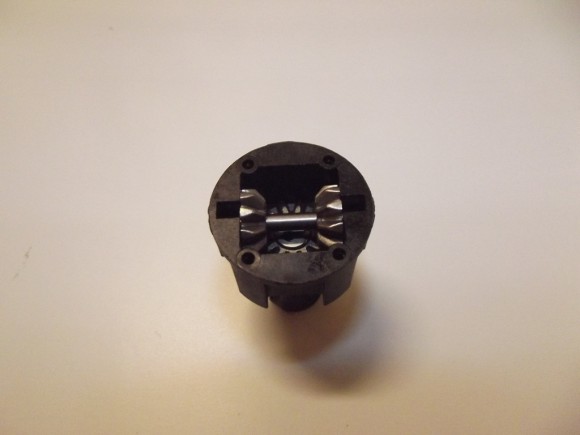 The opposite side of the diff is actually the large bevel gear. It gets a bearing on the outside.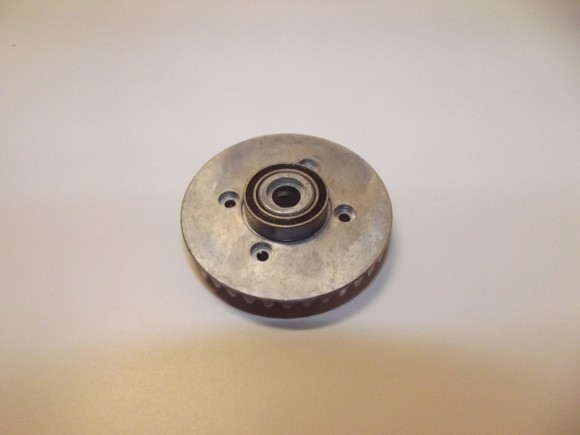 Just like the other side, the outdrive gets an O-ring.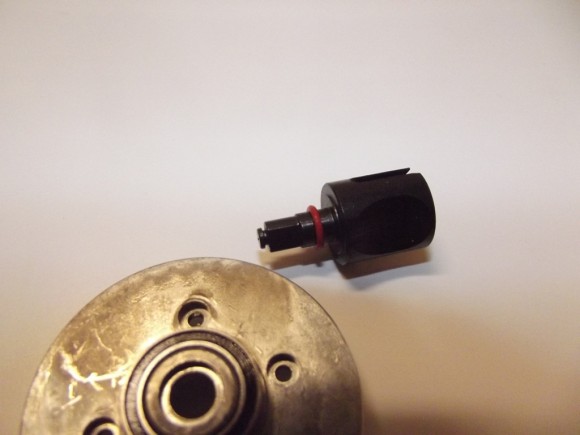 A little O-ring for this side too to help prevent leakage.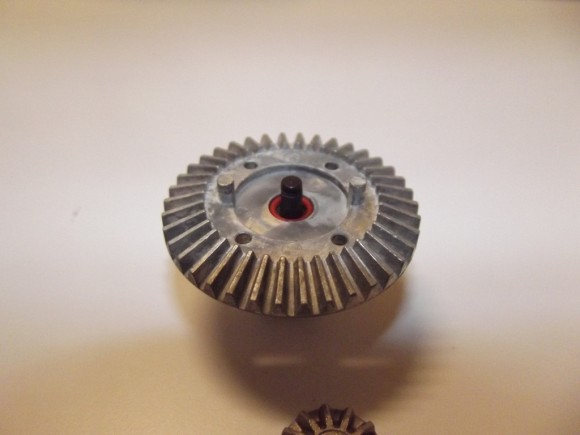 A matching spider gear for this side, this C clip was much easier to get on. There is a little paper gasket which is also there to help prevent leaks.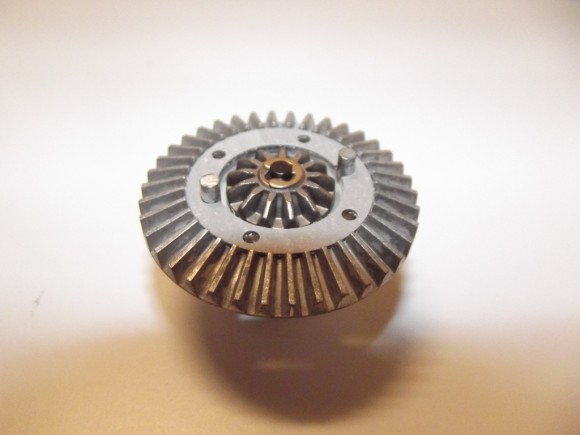 Axial provides 2 different weights of diff fluid in the kit, 10,000 and 20,000 wt. The front and rear diffs will each receive 10,000 wt.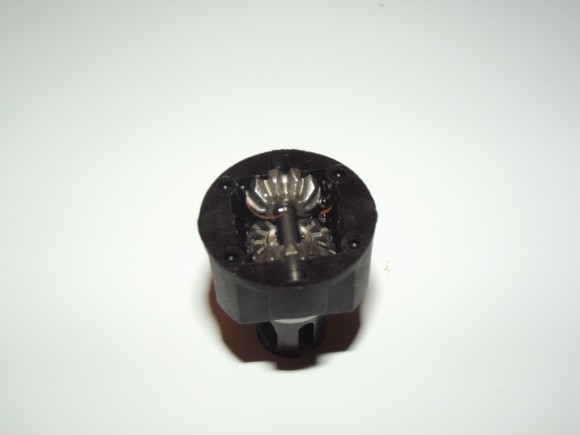 The two diff halves are held together with a couple 2mm screws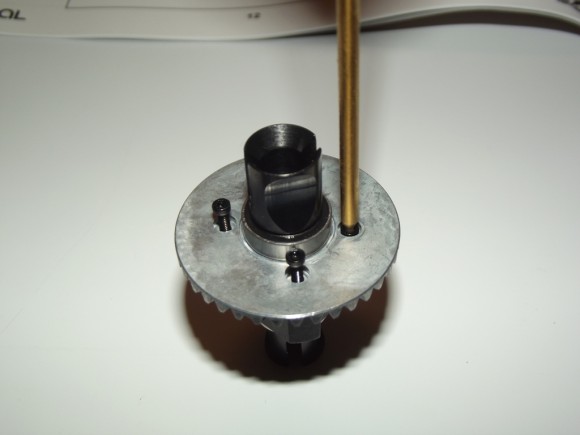 And you have a diff!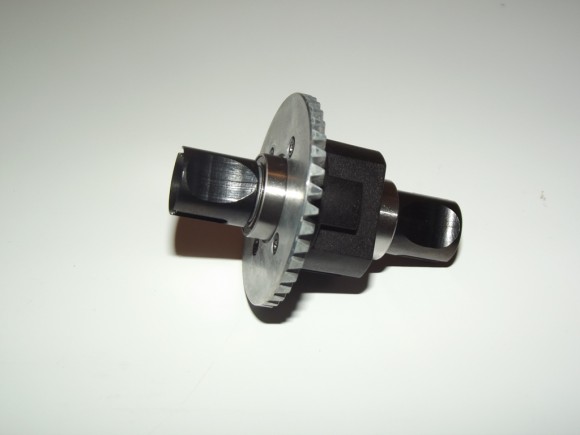 Repeat the process, and you have the front and rear diffs.