Time to power up the radio to center the steering servo and check operation before we button up the receiver. Hitec sent us their Aggressor SRX Pro 2.4 GHz radio system.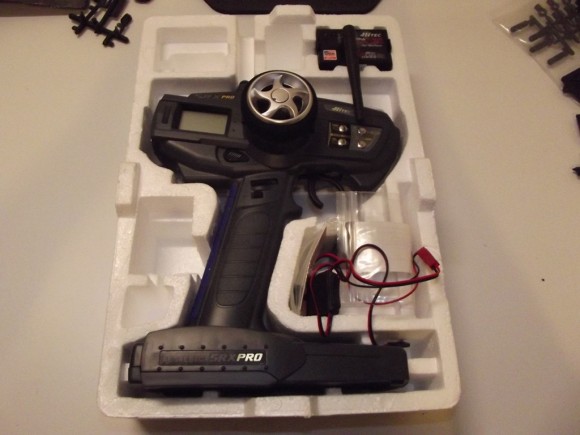 The 2.4ghz module clips into the back of the radio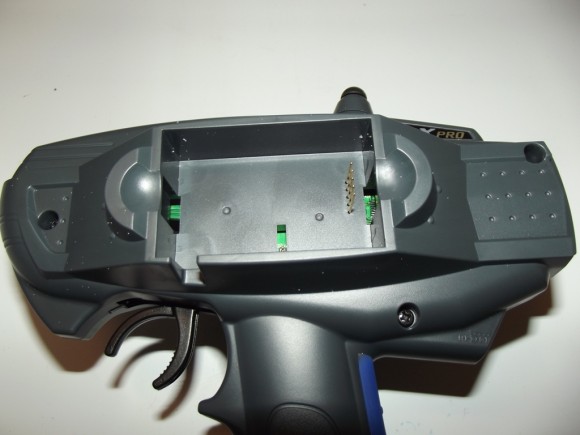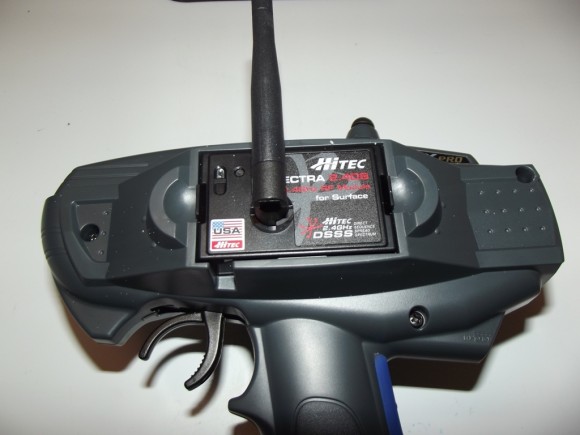 Sad to say, this radio takes 8 AA batteries.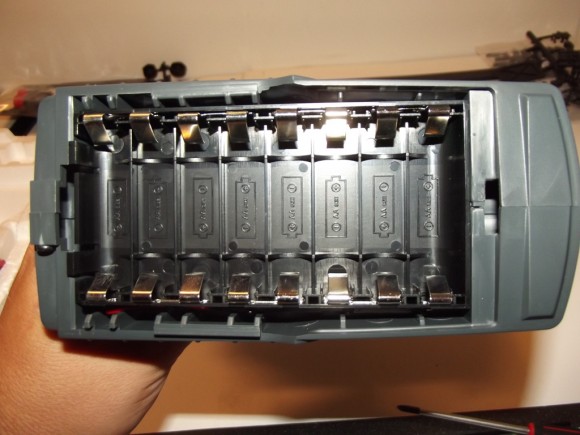 Using my Cow RC Jumbo Pit mat to its full potential, in this case to separate some hardware for the next several steps.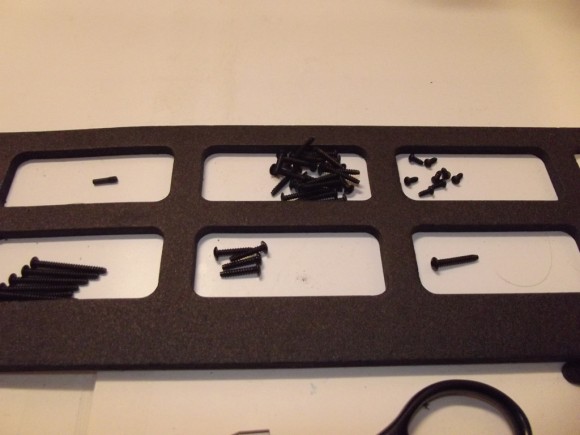 These are the pieces to the front bumper.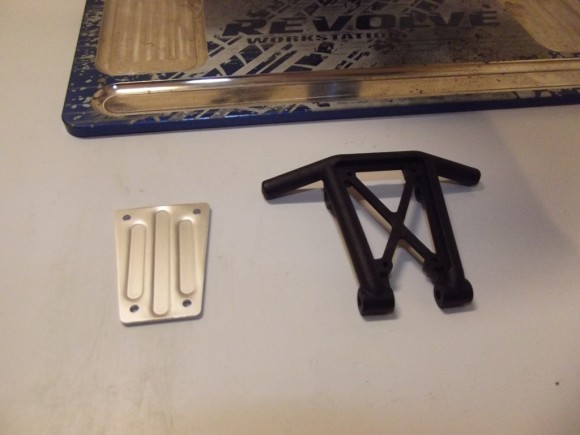 The skidplate mounts to the front of the plastic bumper.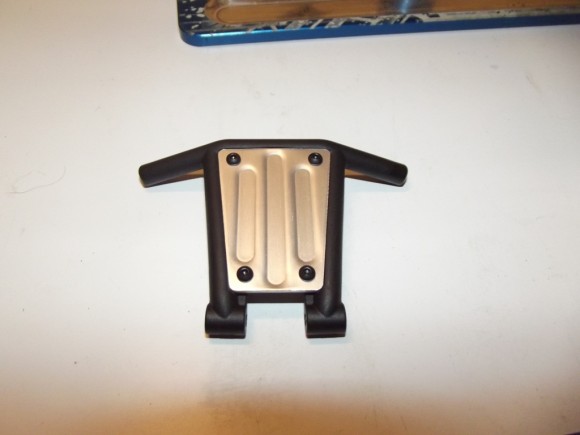 Two side screws into a mount on the front diff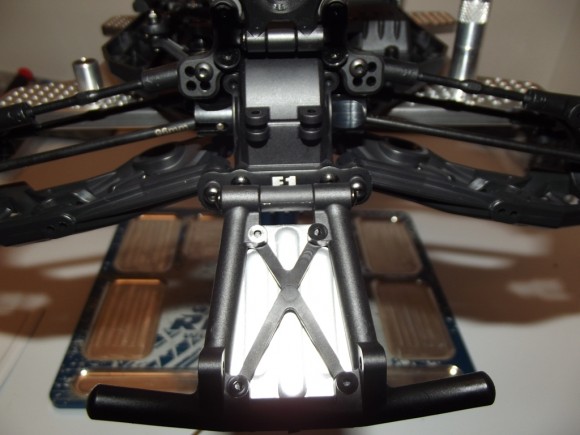 The upper support also gets mounted to the diff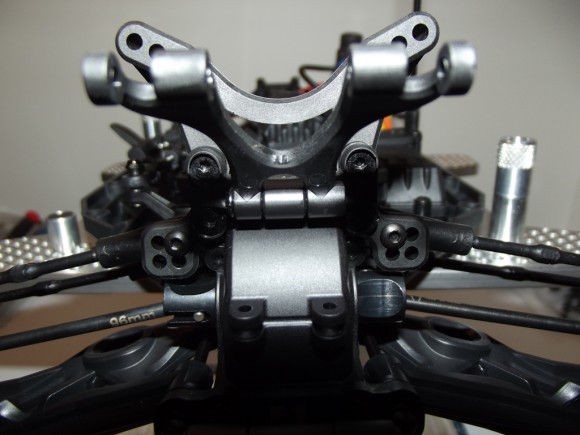 Then you'll screw the upper support into the front bumper