Time to start on the body. There are several pieces to the body. They are all made of clear lexan. We'll start by trimming them all out.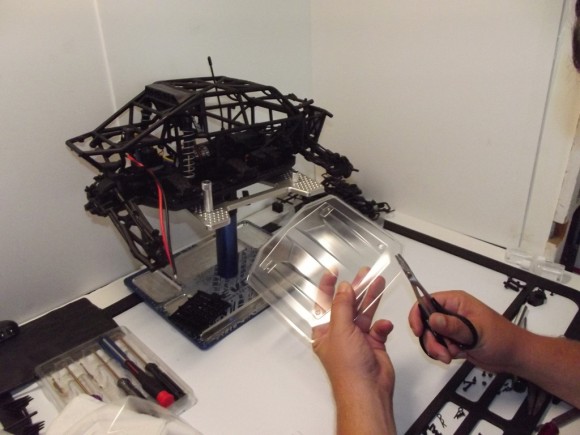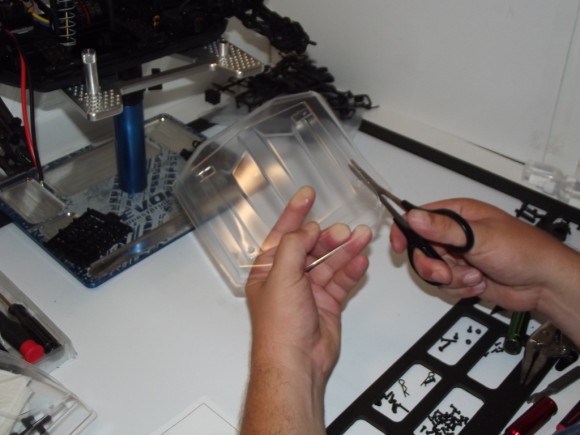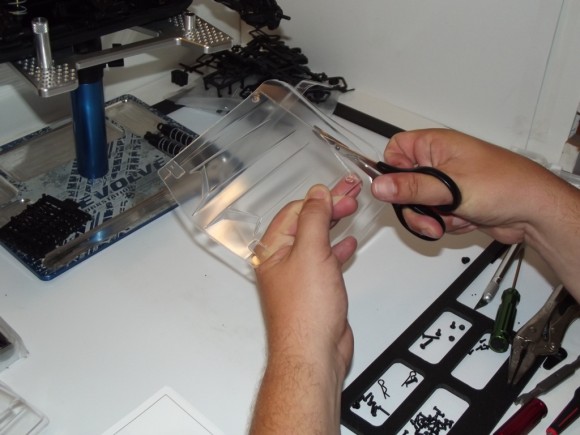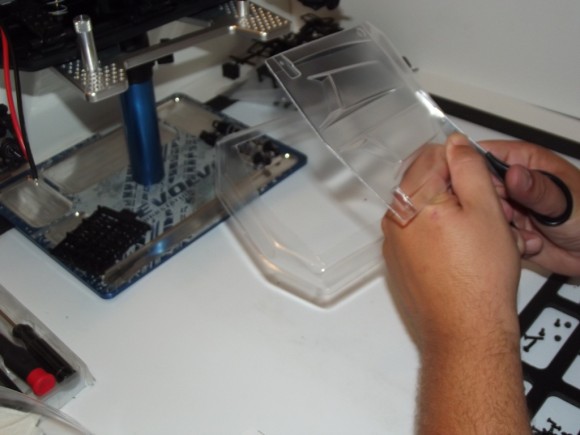 We painted both exterior and the interior Outlaw Black. We'll be adding some of the interior decals that are included with the kit later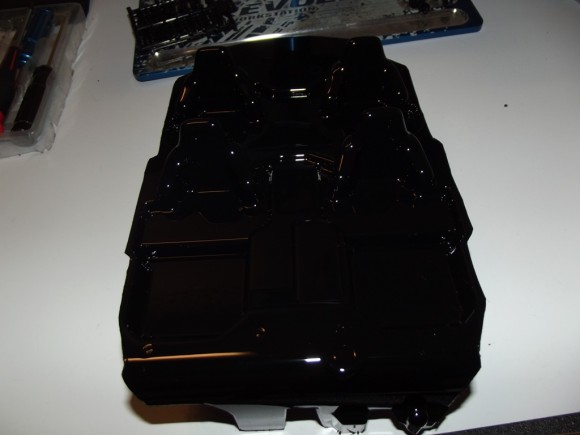 Now we can install the interior into the cage. You have to ream a couple of holes to allow the center supports for the cage to go through, as well as one near the driver's seat for the antenna tube.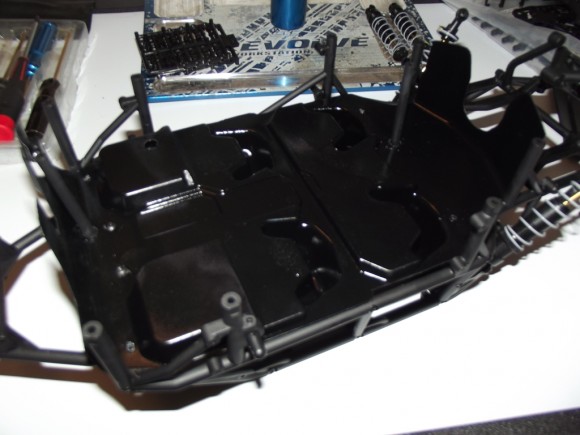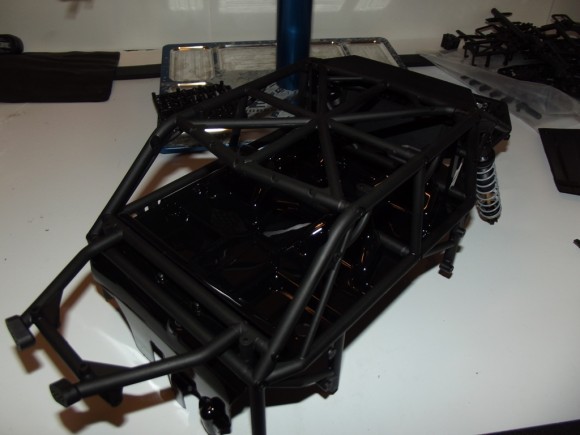 This piece is more decoration than anything. Just another detail in the awesome scale appearances of this buggy. This is the gas tank and engine. It goes over the rear diff.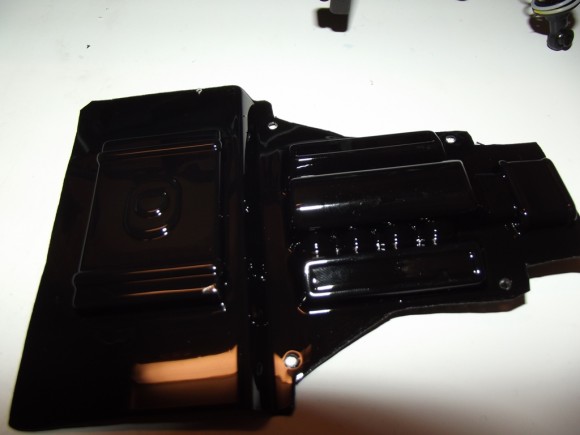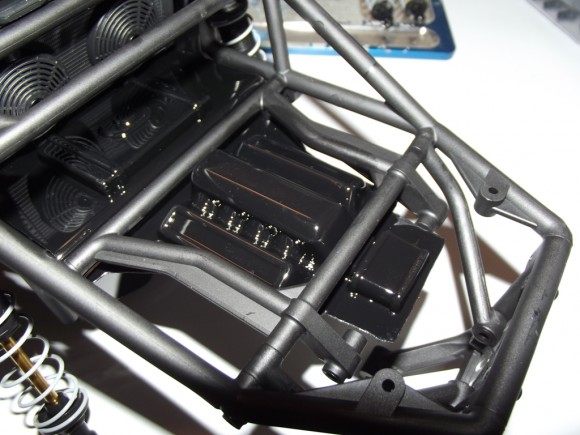 Next we'll mount the hood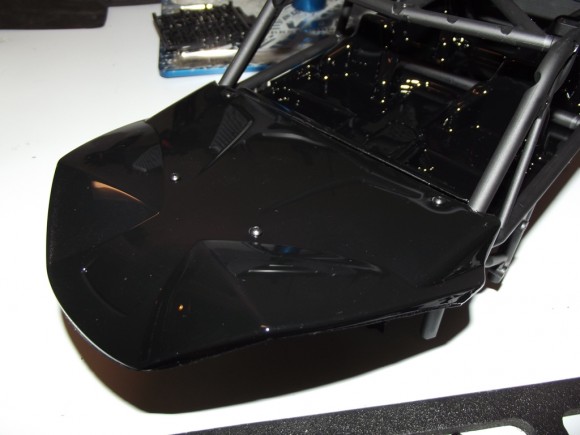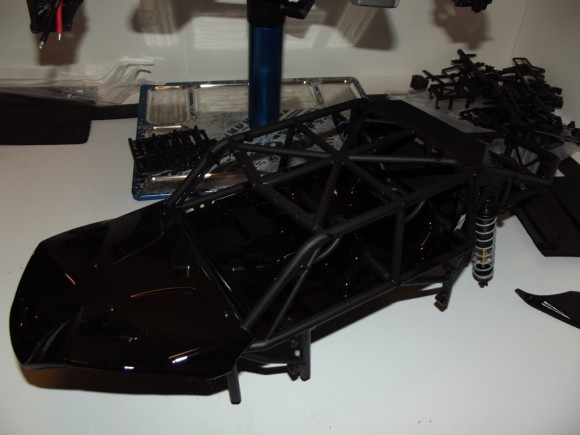 The roof. I suppose you could cut out those air scoops if you wanted, but there is no benefit to it.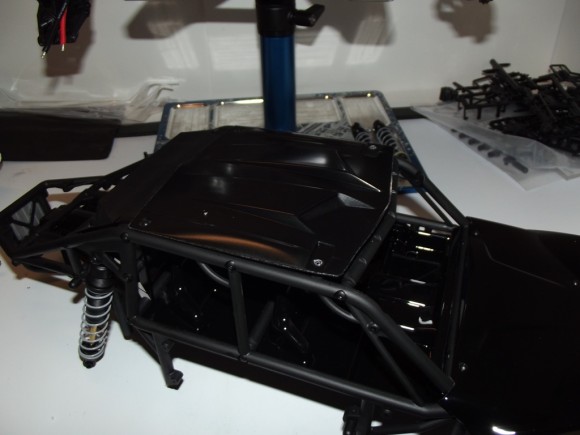 Here is the light bucket for the front of the roof. It includes clear lenses that look very realistic.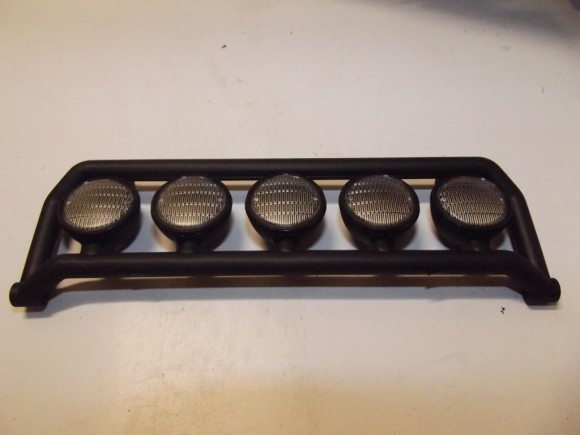 I went with the old school PIAA Light grilles.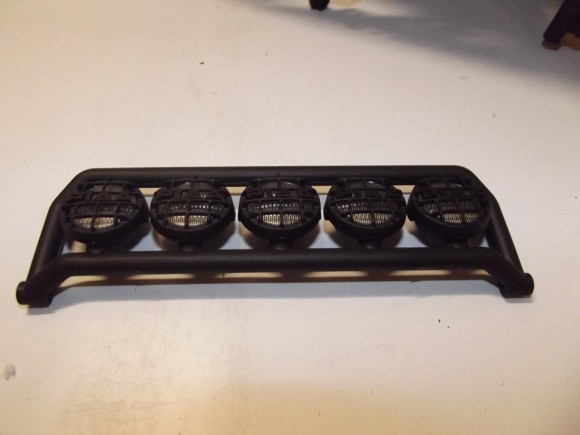 Time for another typo. This time for the piece that would hold an LED in the light bucket.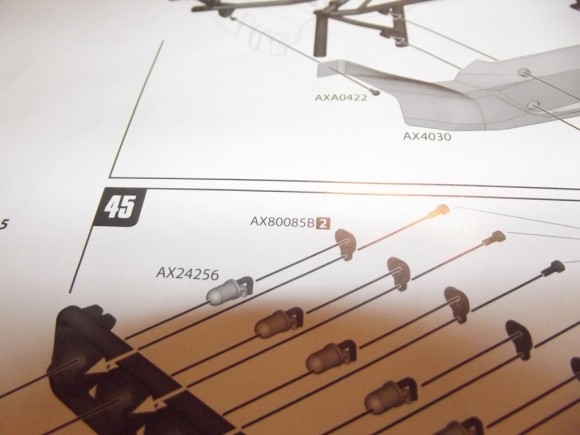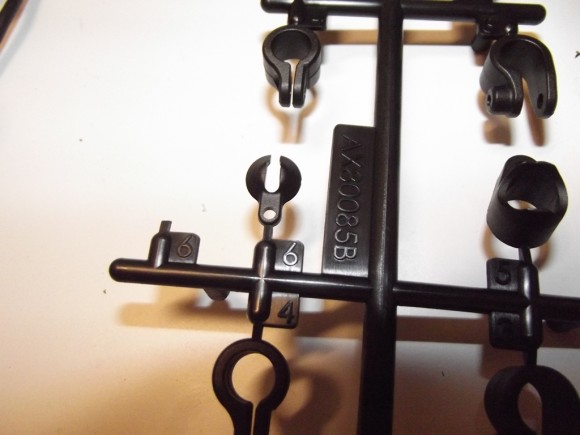 They go on the back of the bucket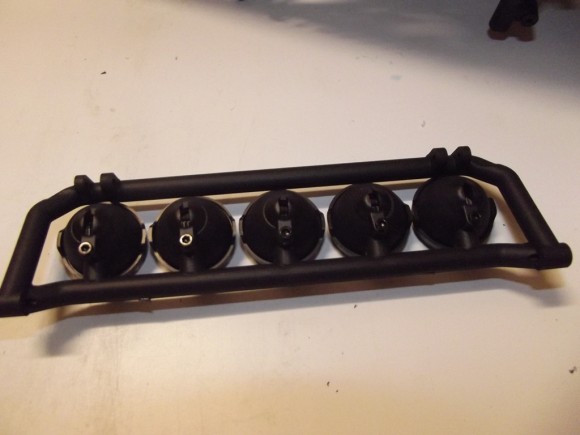 These little arms will keep the light bucket upright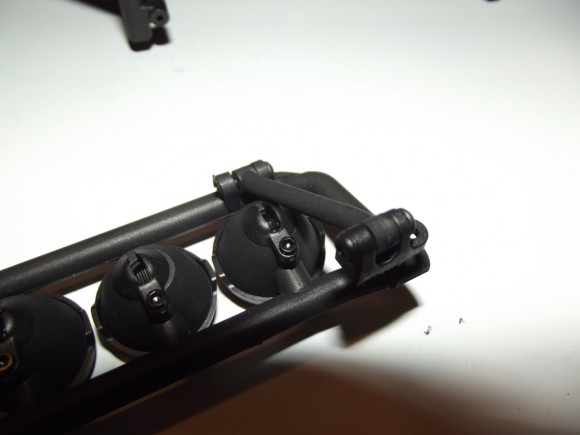 They get screwed in through the roof into the cage.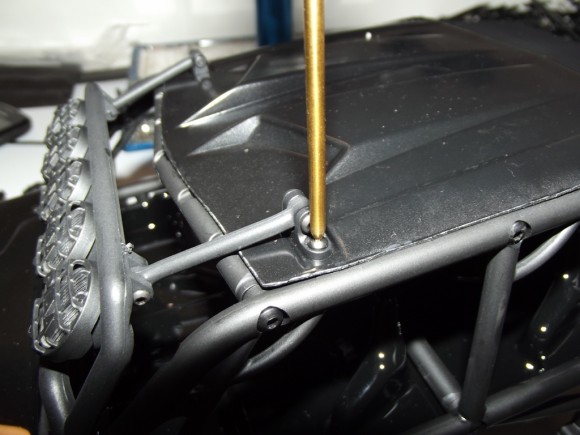 The bottom of the light buckets are held with a crew through the cage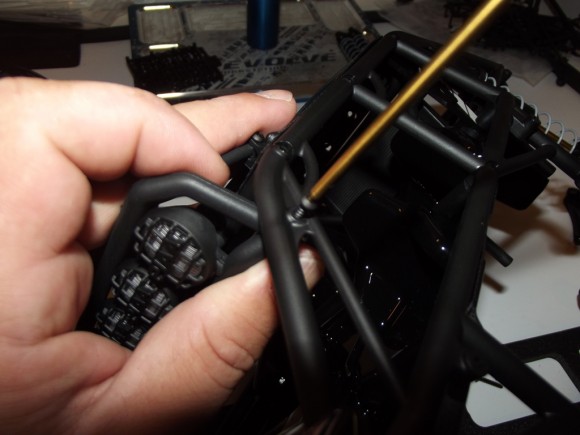 That is very cool looking, wouldn't you say?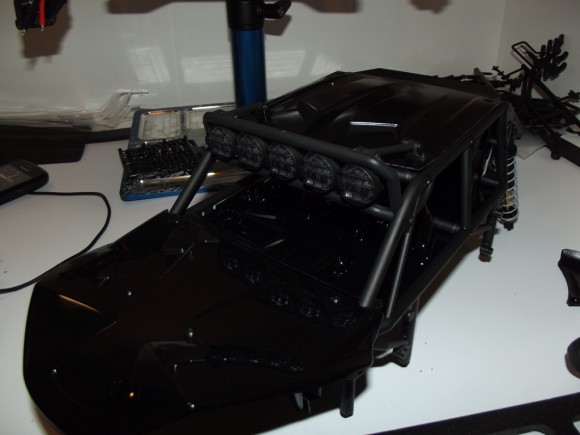 There are two small body panels for around the rear bumper structure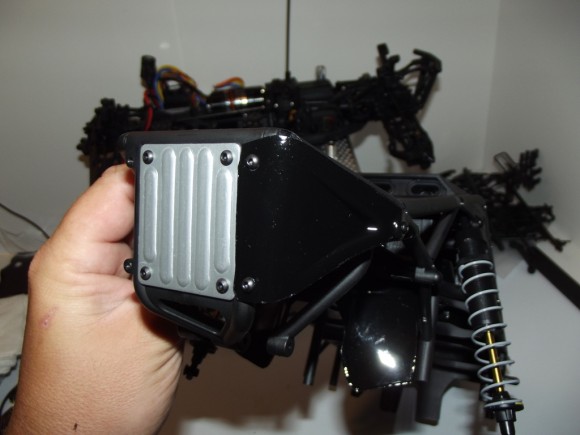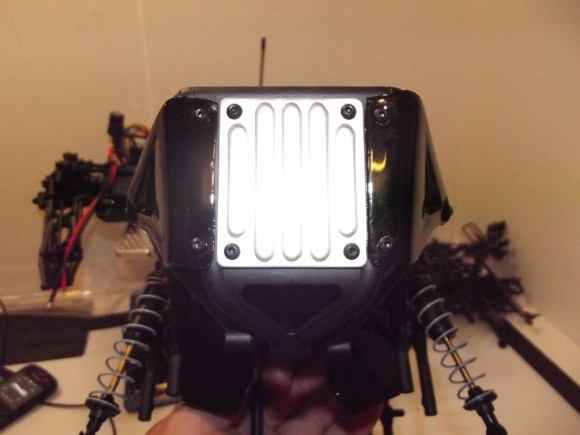 Then the rear wing gets screwed to the cage