Time to install the servo. Here is the servo that was graciously donated by Hitec. Thanks guys!!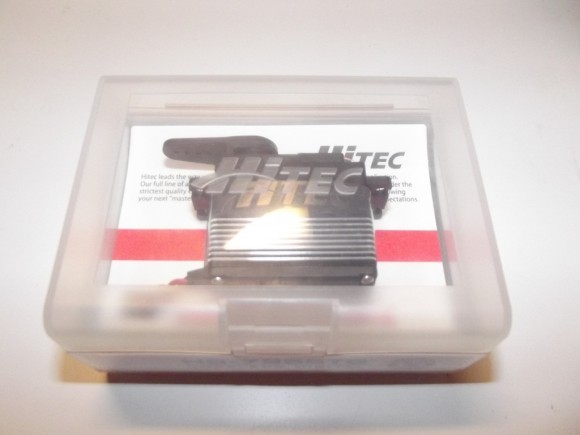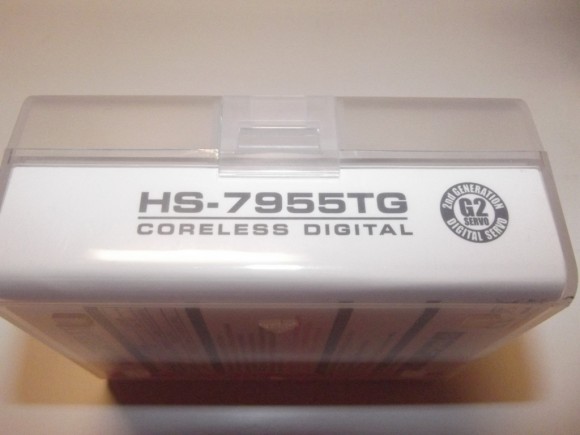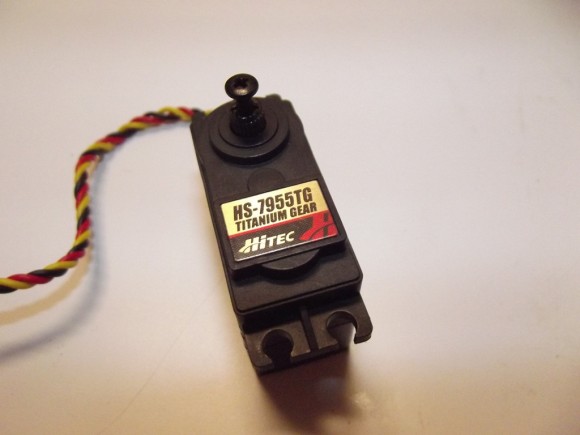 This is the servo mount
First we attach it to the servo itself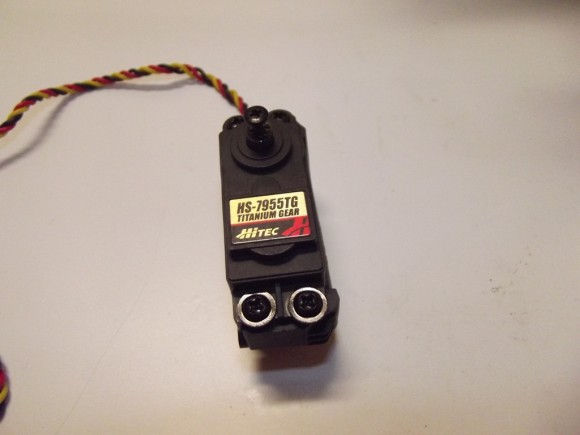 Before attaching the assembly to the chassis.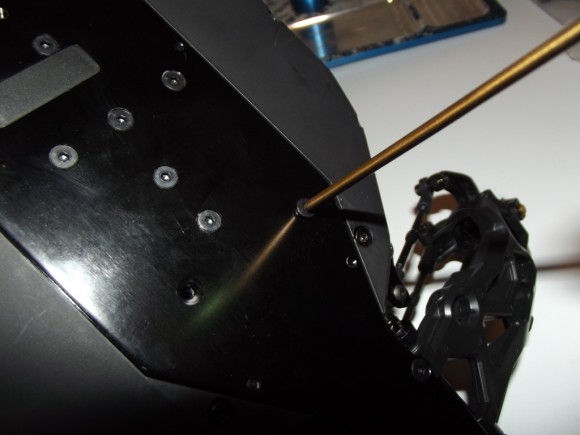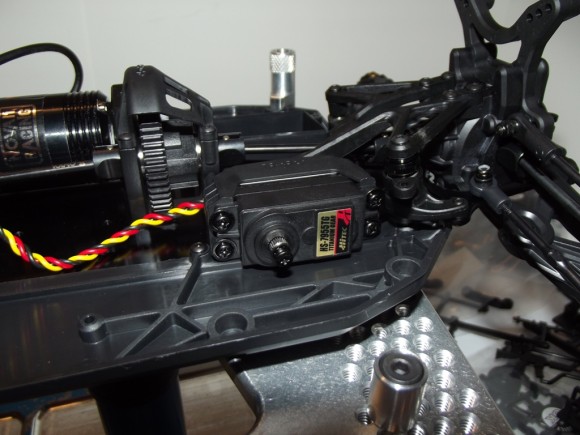 Remember that plastic guard under the center diff mount? There is an integrated hold down for the servo wire. This helps keep it away from moving parts as the wire crosses under the center driveshaft and in front of the center diff.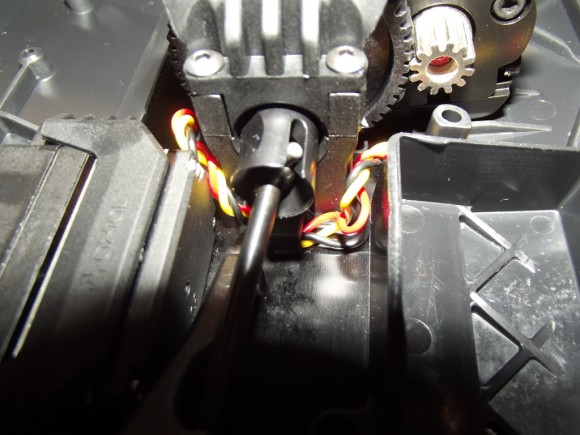 Then, you route the wire inside these posts, which keeps it away from the pinion/spur mesh.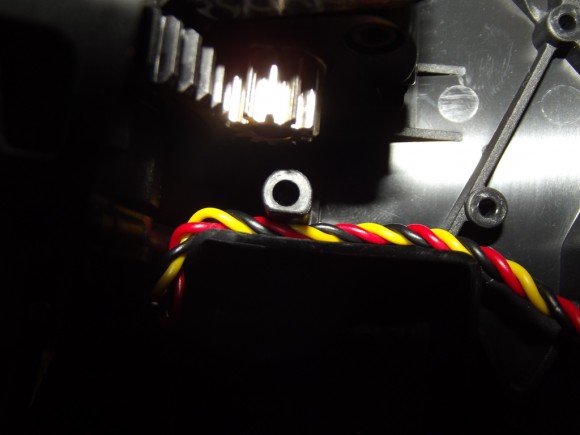 This is the link that ties the servo into the steering rack. Once again there is a full scale picture so you can make it the correct length.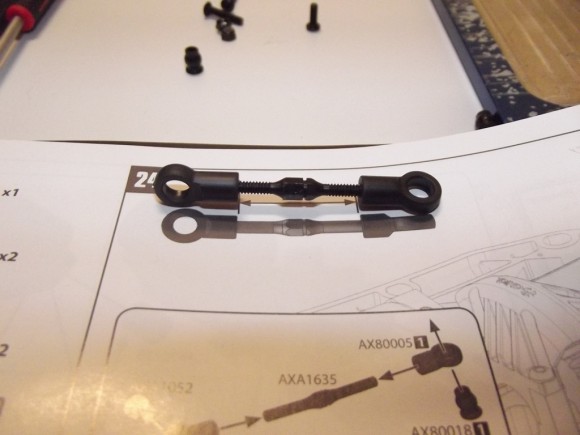 The screw on the steering rack comes up through the bottom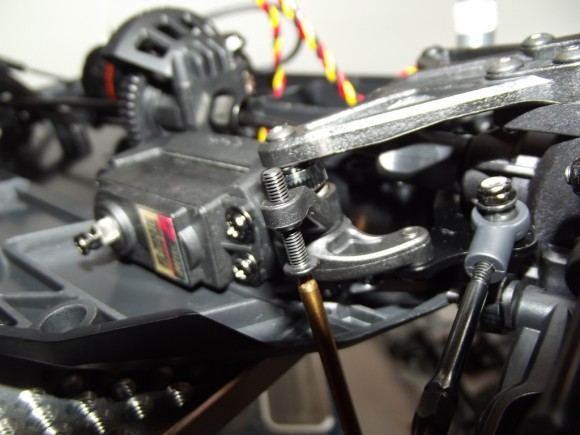 And gets a nut to keep it in place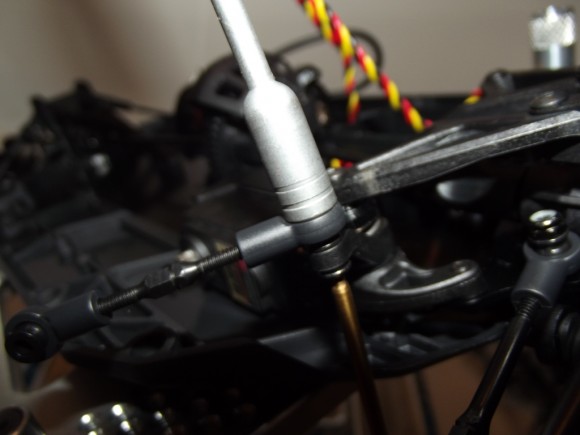 This is the servo horn that came with the kit, and has the appropriate number of splines for the Hitec Servo.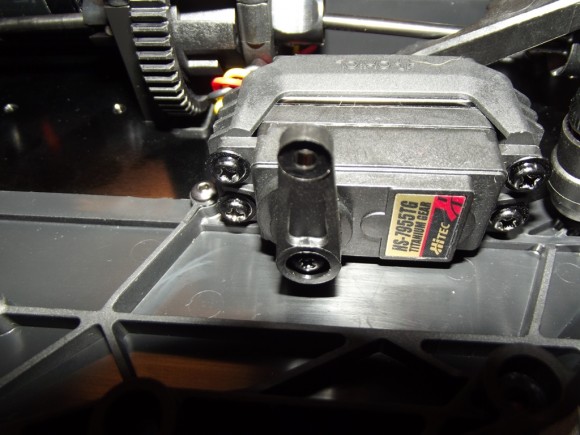 I temporarily powered the servo to center it, then centered the front steering rack by eye. I can always make an adjustment later if need be.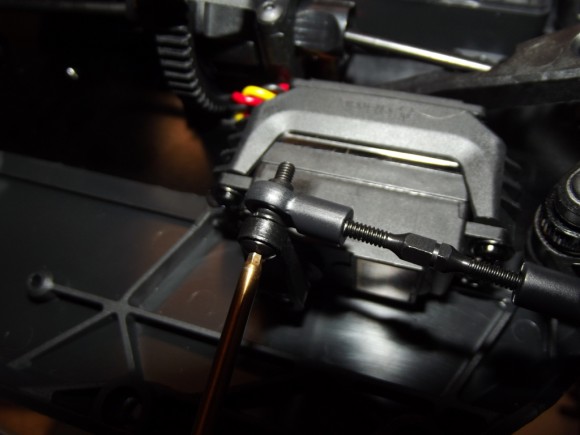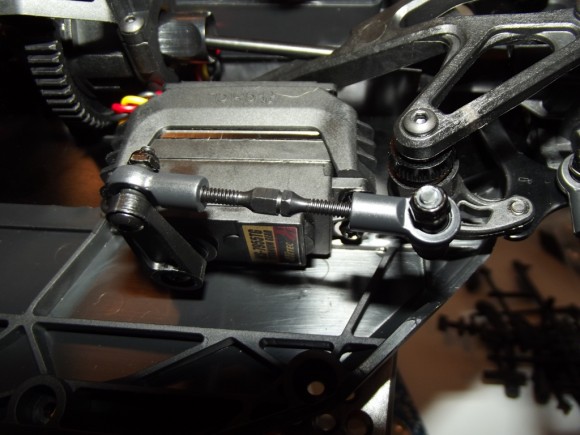 This is one of the battery straps. There are two of these on the buggy, and they are fairly straightforward. The rubber strap is what will hold the battery down, and gets attached to the plastic brace with a hinge screw.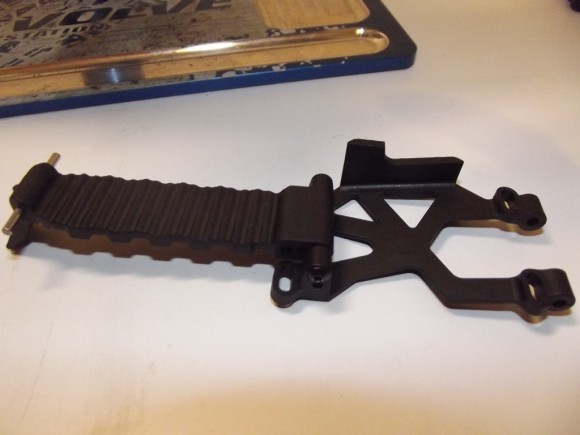 On the opposite side of the plastic brace you'll see the piece it will hook to. When the rubber strap goes over the top of the battery, the metal pin will hook under there to keep the battery secure in place.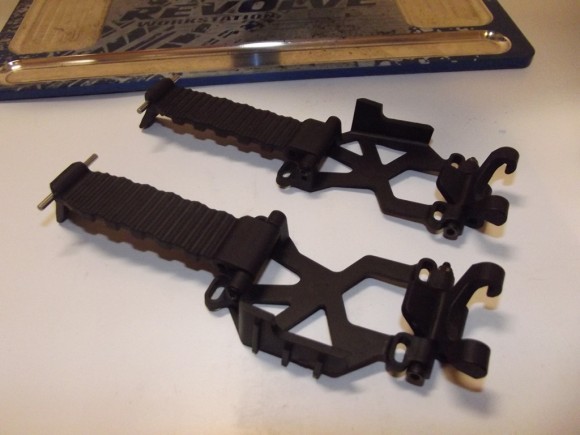 The plastic braces get mounted to the chassis.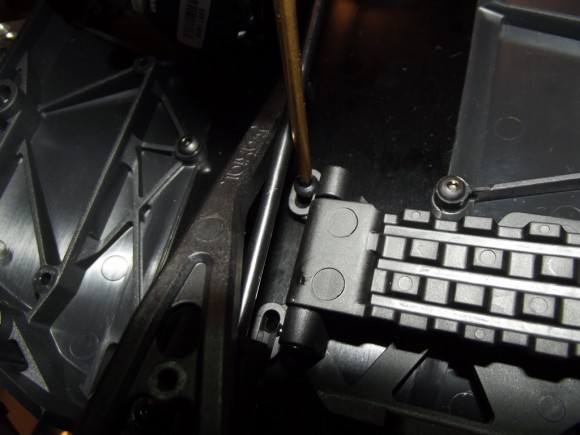 Here's a shot with the battery installed to give you an idea of how this system works.