Next up is the front shock tower. After a few minutes I found it in the Plastics 6 bag.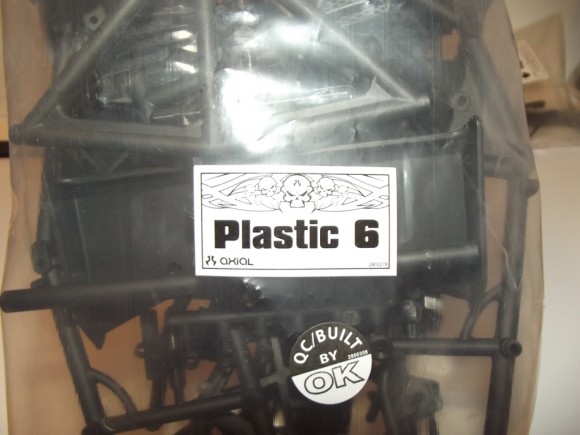 4 Screws through the shock tower to hold it on the diff housing.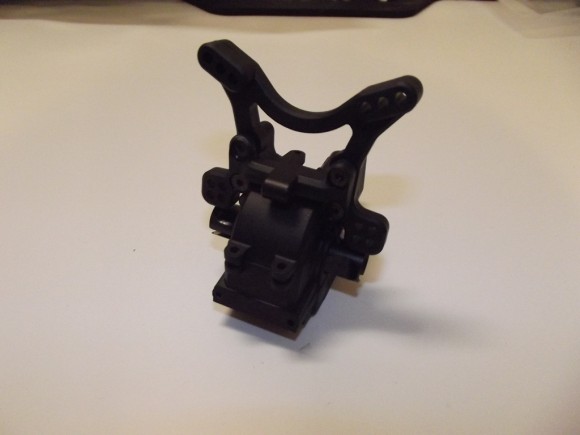 Time to build the front steering knuckles. There are two pieces to each side. The knuckle itself and the carrier. They have a stamped number on them so that you match left to left and right to right.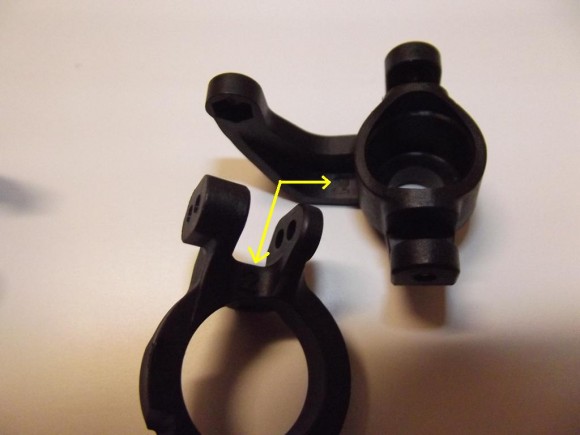 The inside of the knuckle gets a FastEddy bearing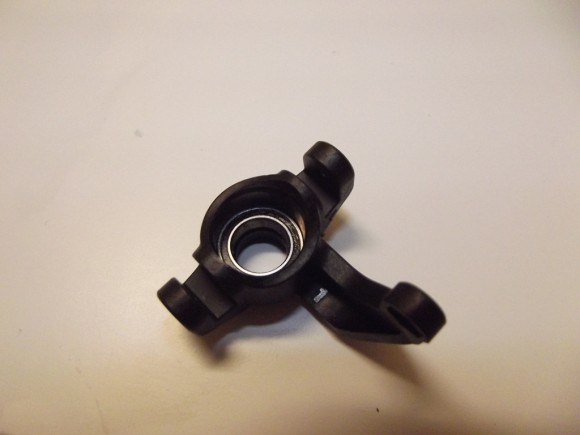 As well as the outside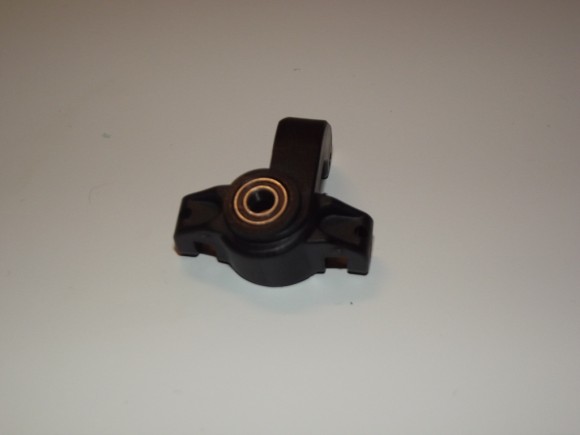 Mounting the two components together is a breeze. There is a titanium nitride pin that allows them to pivot freely.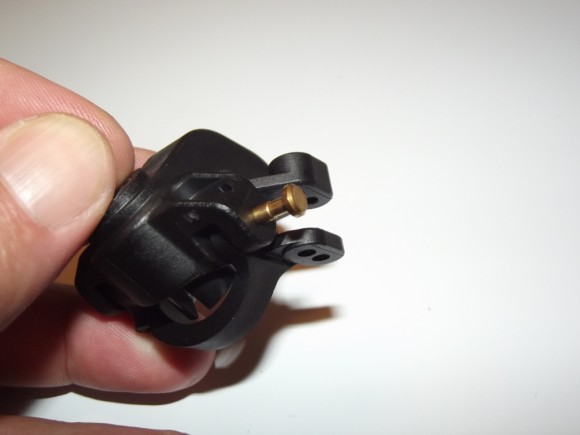 Then a small grub screw holds the pin in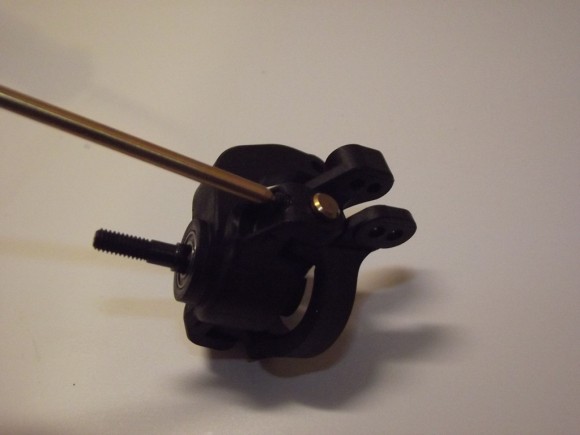 Now we can slide the axle in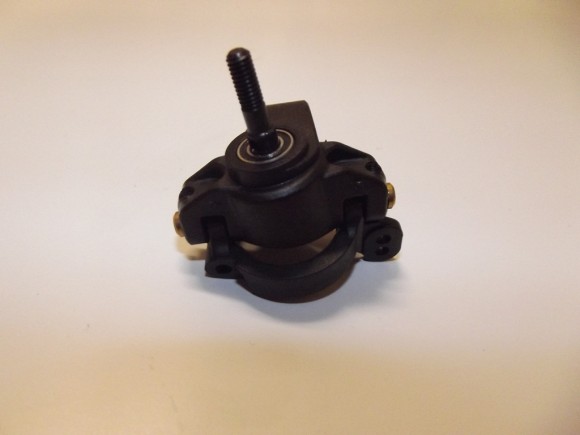 Repeat the process and you have a left and a right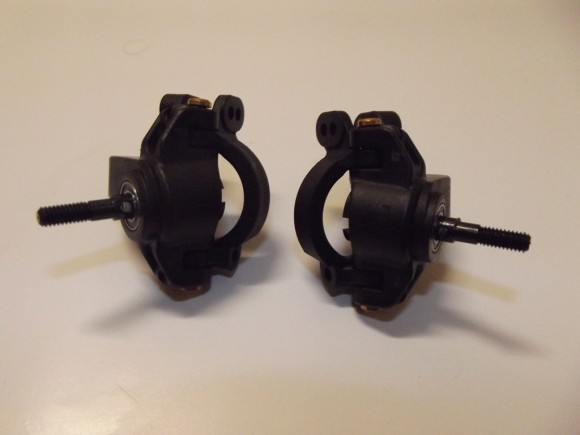 Now we'll mount them to the front control arms. The arm for the steering link goes to the back, so follow the book to make sure you put the correct one on each side. Line it up, and slide the hinge pin in.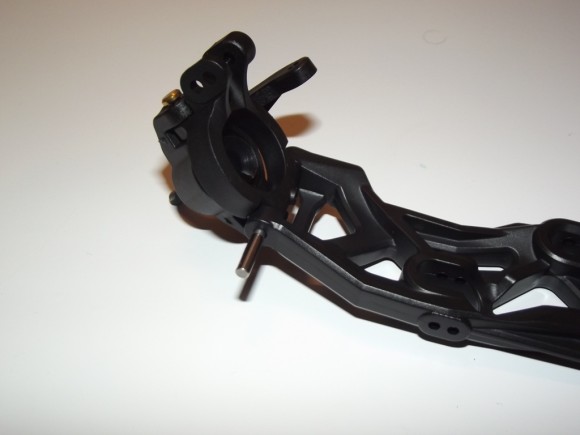 The hinge pin has to be perfectly centered before you put in the small grub screw to hold it in place.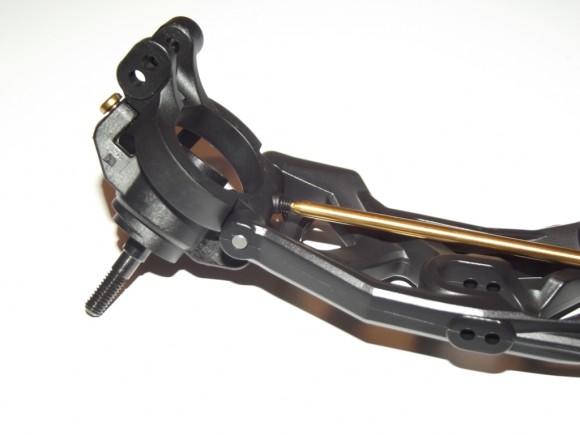 Once again repeat the process and you'll have both sides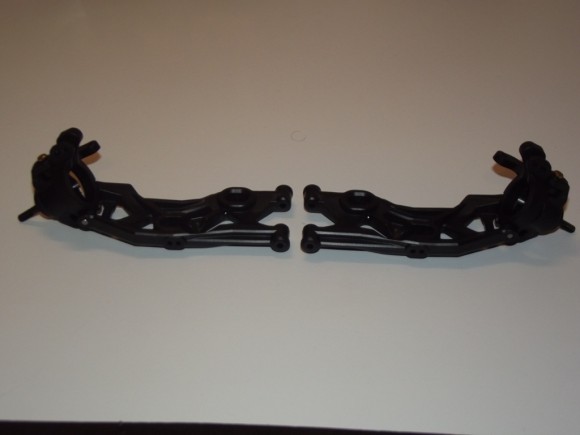 There was an addendum inside the box. In this bag is the plastic tree you need for steps 6 and 11. At this point we are up to step 6, so we'll follow these updated instructions for installing the toe blocks on the front diff.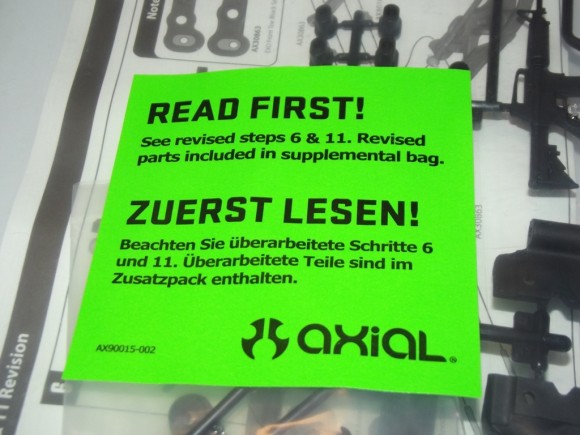 The EXO kit comes with metal toe blocks for both the front and rear diffs. In both cases, the one with the number 1 goes on the front of the diff.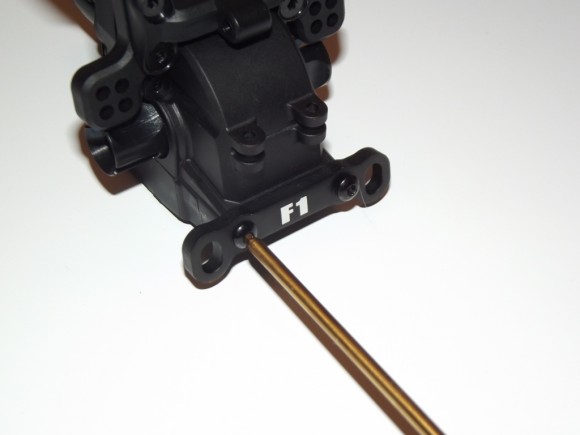 The plastic inserts you see are where the hinge pins are going to go. This is where the updated instructions came in handy. The regular instructions never mentioned the plastic inserts.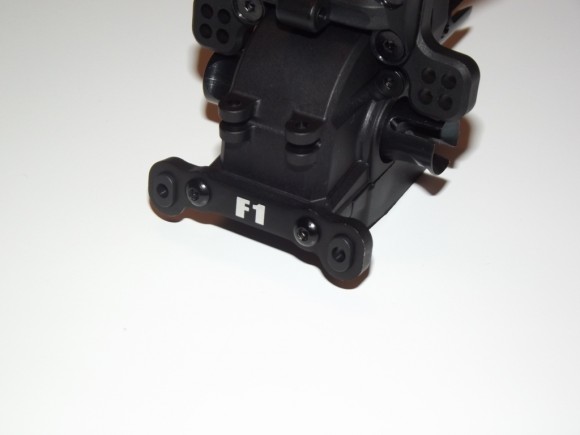 Now we'll throw on the rear toe block for the front diff.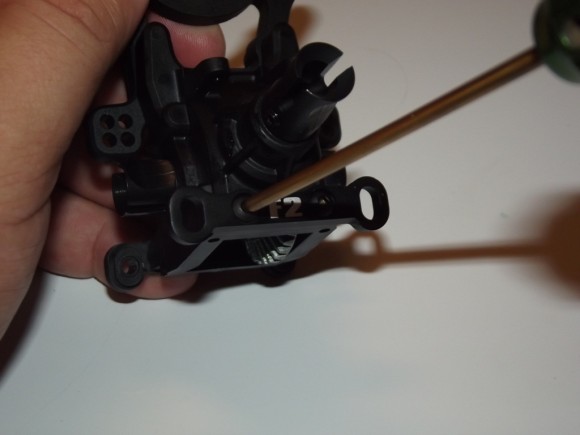 The updated instructions showed the correct plastic inserts for all toe blocks.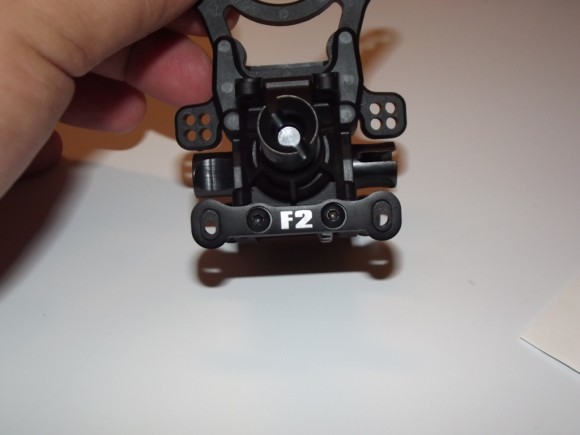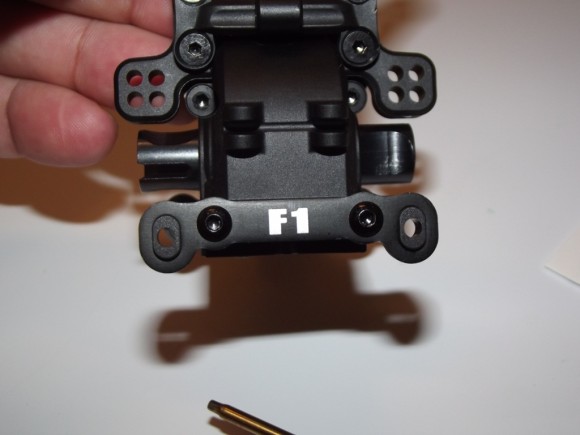 Now we can slide the hinge pins in for the front arms.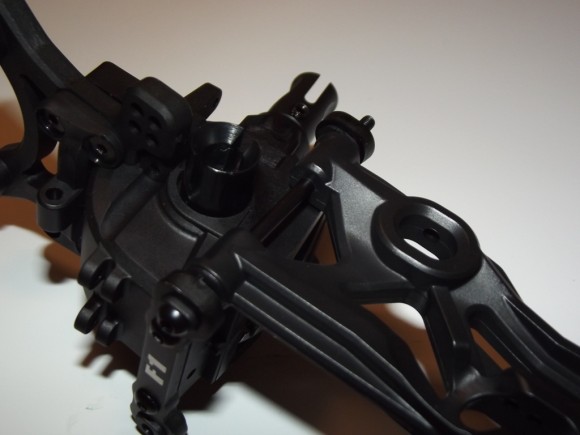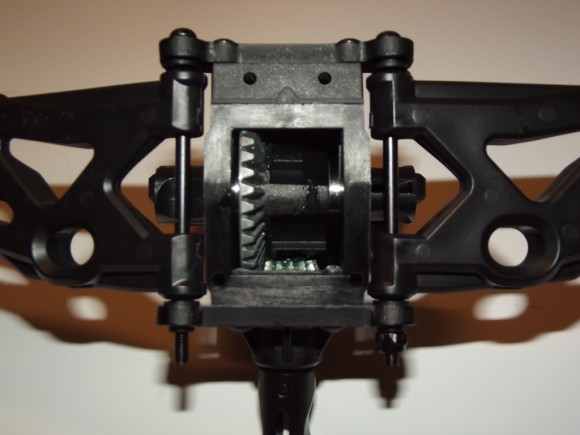 The hinge pins are captured, which means one end gets a lock nut.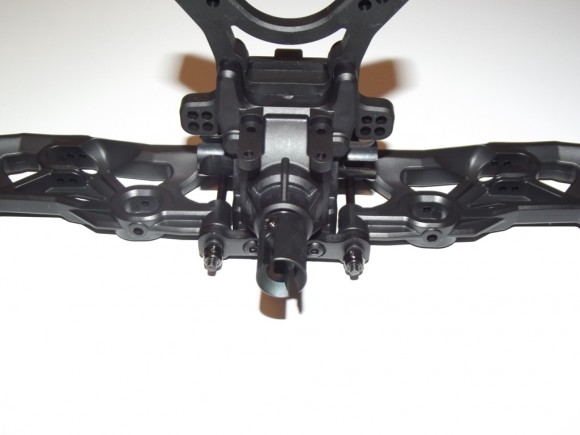 Here's where we are to this point.