Time to install the speed control. This is the Team Novak Havoc Pro SC ESC. It is fully programmable, and will give that Ballistic 4.5T 550 motor the motivation to get this buggy up to speed.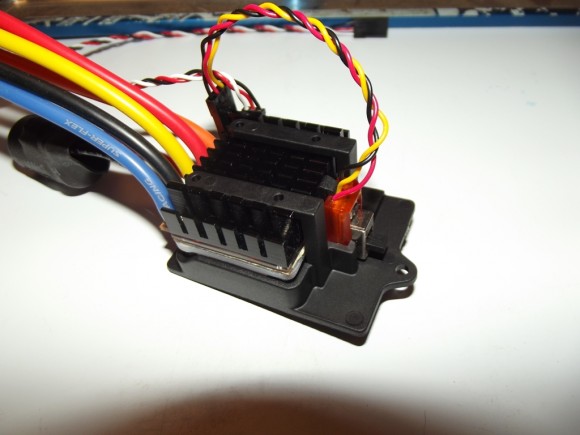 The Axial EXO kit comes with a few options for ESC mounts. This one is specifically designed for Novak, and even includes a spot for the on/off switch. This will prove unusable though. More on that later.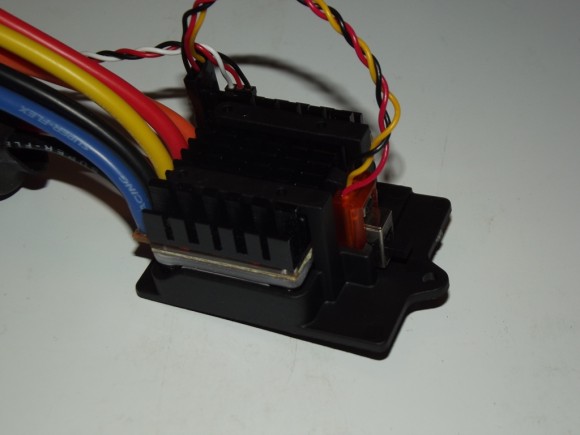 The Havoc Pro SC also came with a fan, which should help keep temperatures in check.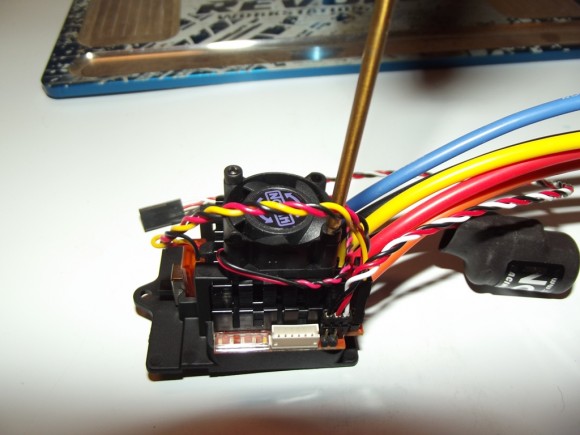 The ESC gets mounted on the left side of the chassis, just in front of the rear wheels.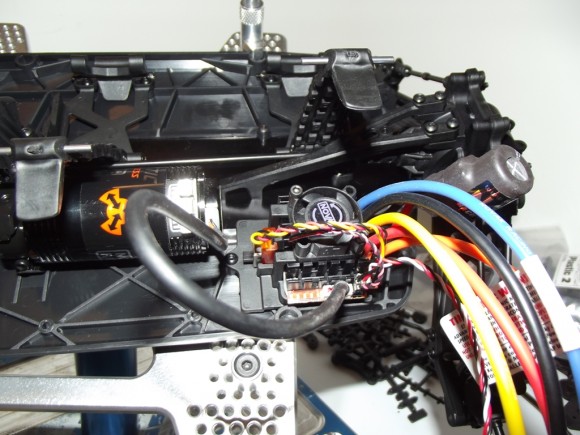 The kit includes little wire hold downs to help you safely route wires along the chassis.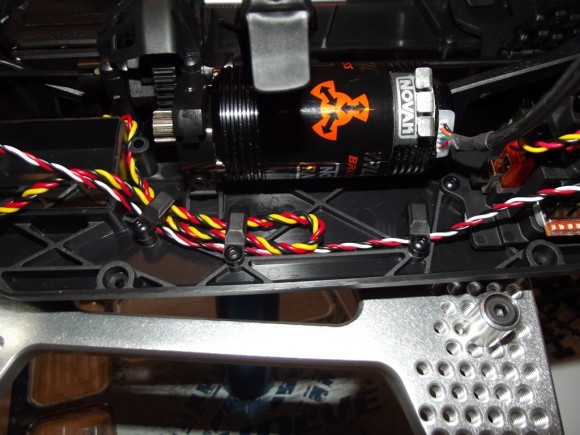 Time to install the receiver. This is the Hitec Atom 3 receiver. It is very small, and very lightweight.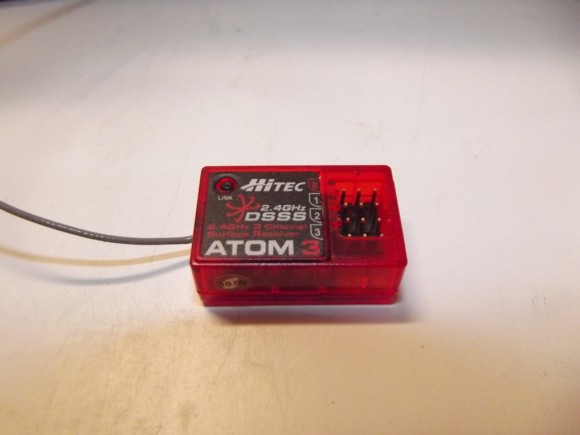 It actually gets fastened to the underside of the receiver box cover. Axial included some two sided servo tape.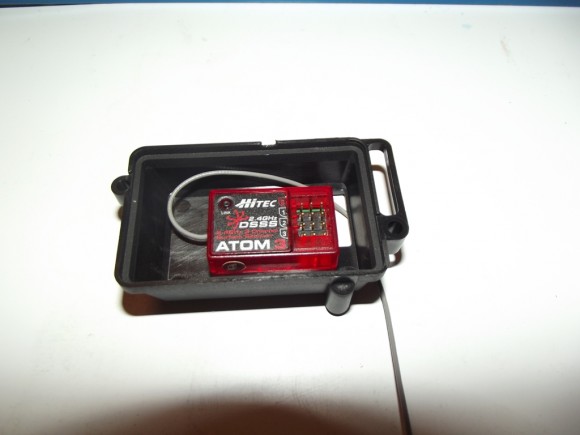 I routed the servo and ESC wire into the cover, and plugged them in to the proper channels.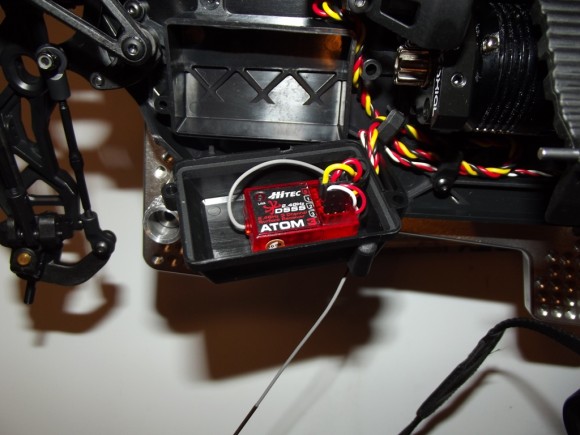 This is how the wires enter to the servo box, through the cover.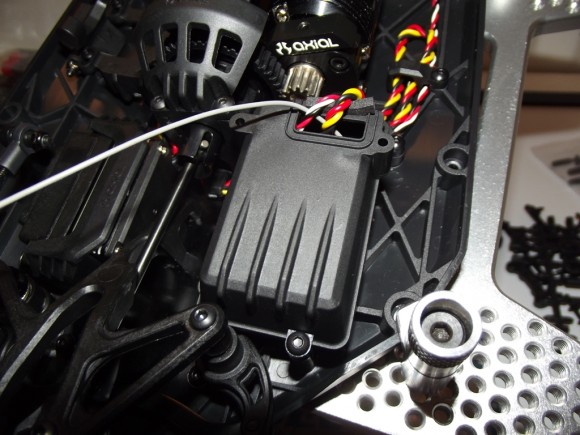 Then another piece gets attached to the cover to help seal out water. I consider this a "splash proof" design more than I would waterproof. Our ESC is not waterproof, so we won't be testing it anyway.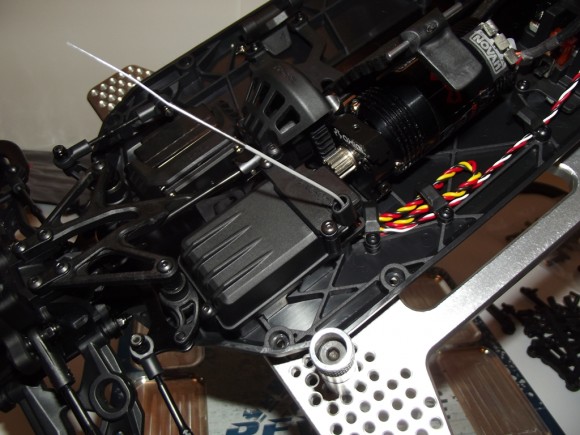 Slide the antenna into the included antenna tube, then there is a small screw that holds the tube in.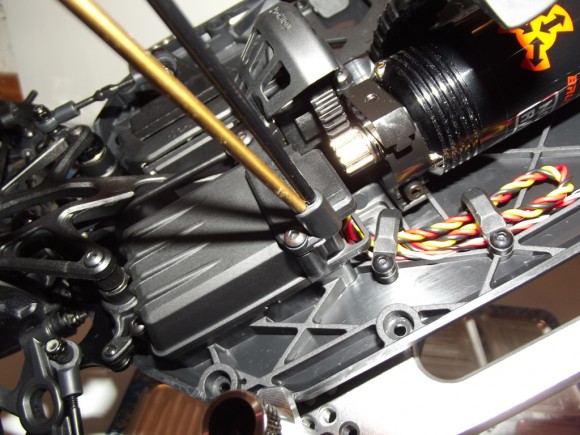 You have to solder the motor wires on for yourself.