On to hardware Bag D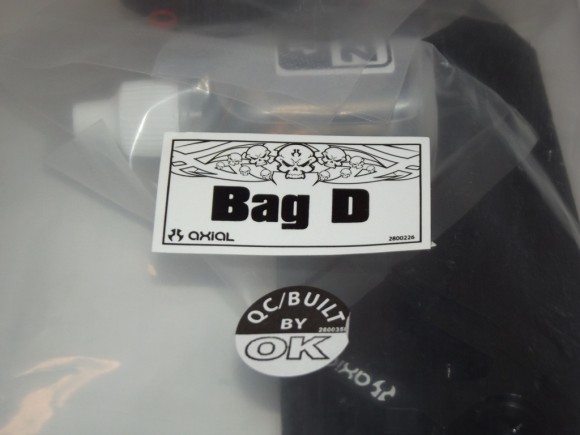 In this bag we will deal with the motor mount. Axial sent along a spare motor mount just in case. There were issues early on with people over-tightening one of the screws on the motor mount. There is a blog post on Axial's site, located HERE, that explains what you need to do.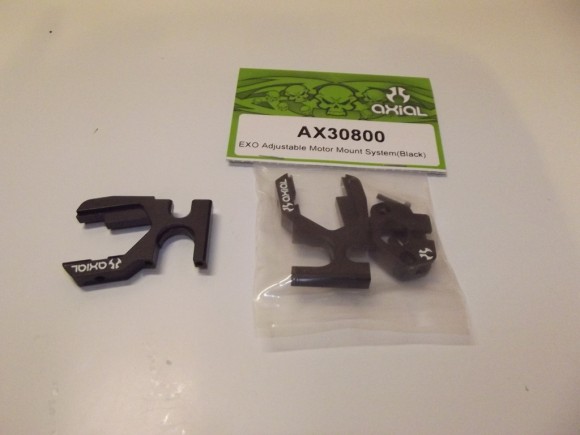 Once again we match up bearings from the FastEddy package with those that come stock.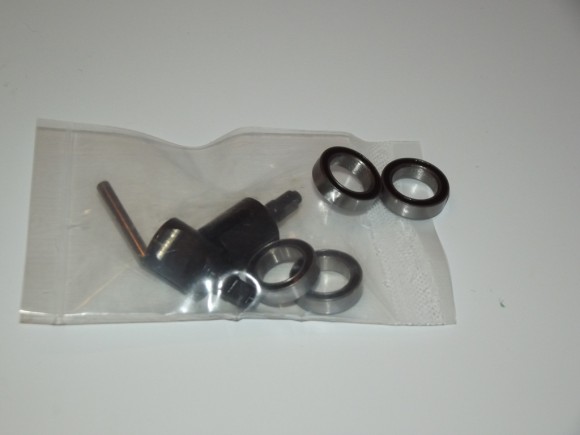 This is one of the out-drives for the center diff. It gets an O-ring to help prevent leakage.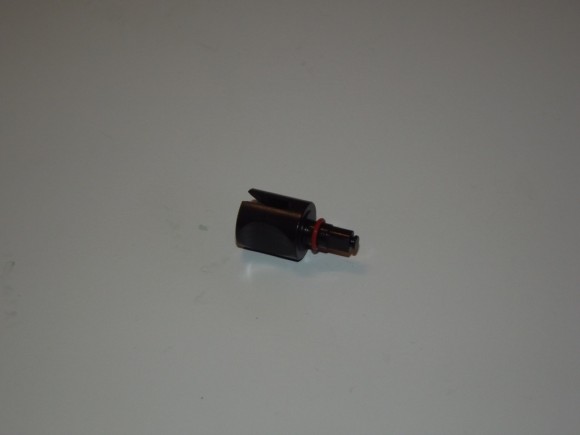 Bearing for the outside of the differential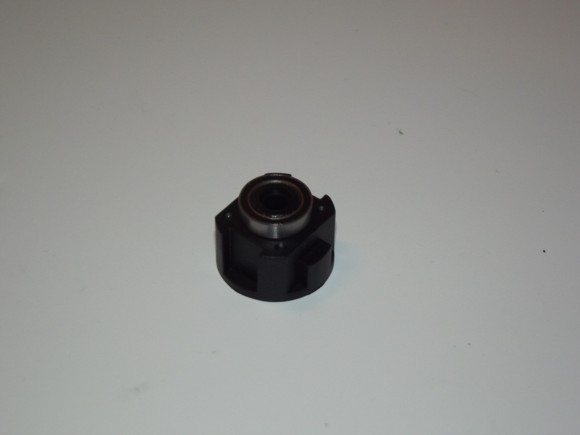 After inserting the out-drive, throw another O-ring on the inside.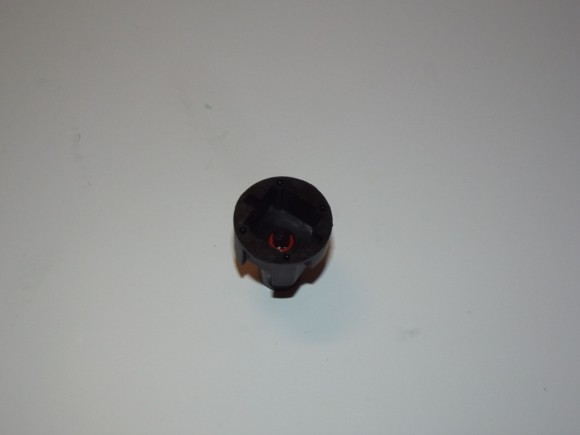 Followed by a spider gear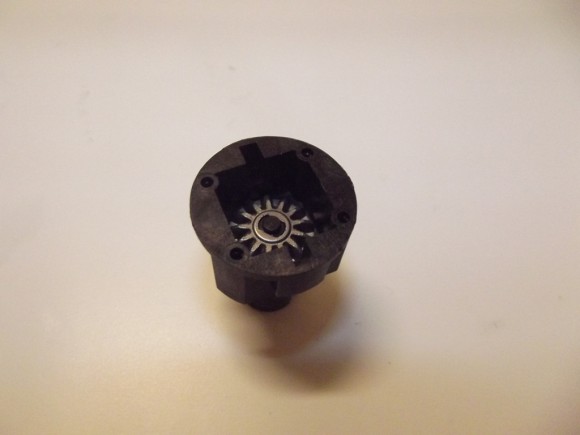 and a C clip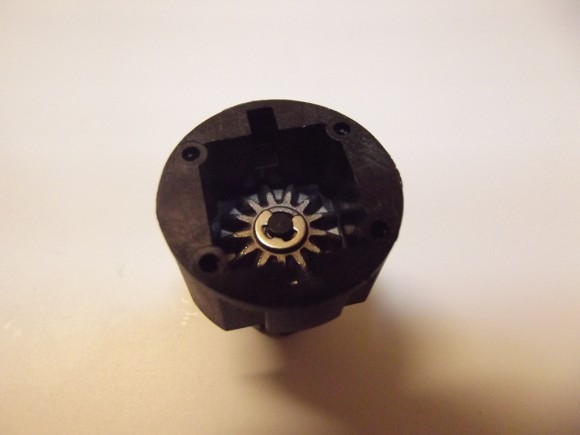 Then we can install the smaller spider gears on the diff pin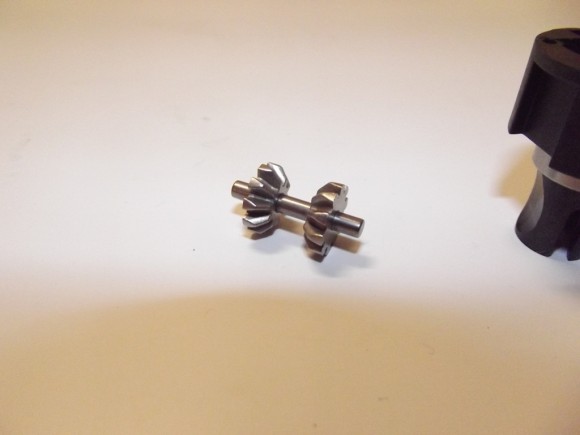 Before inserting it into the slots in the differential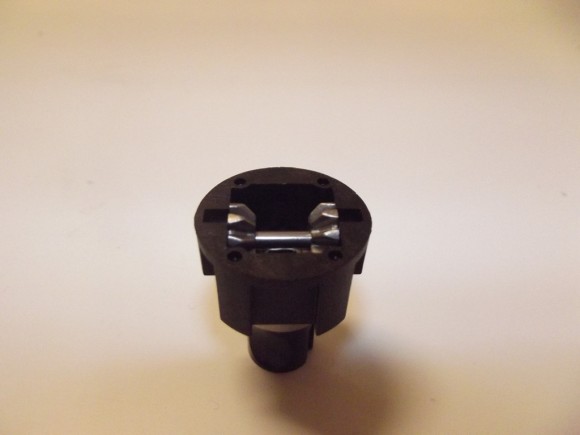 This is the spur gear, we started with the 52T, although the kit does come with a few options.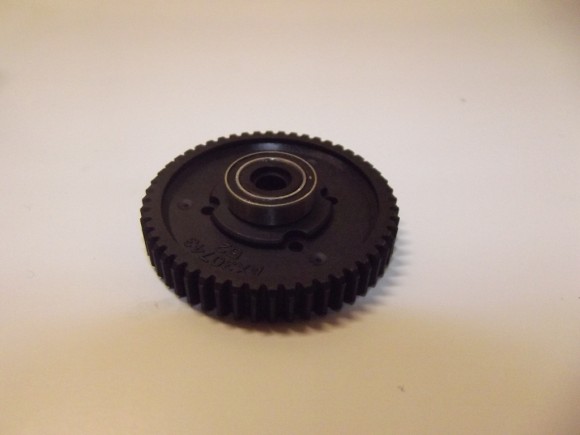 Another O-ring on the out-drive for the spur side of the diff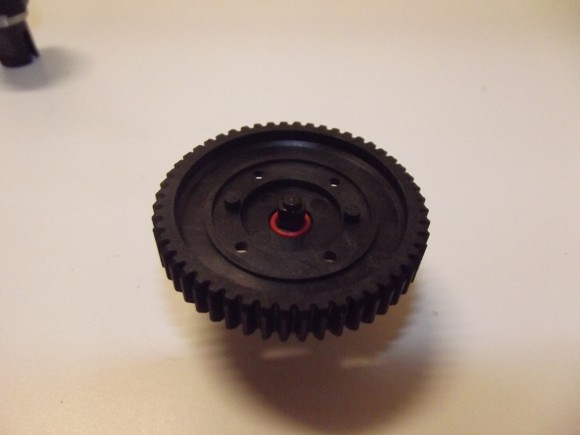 As well as a spider gear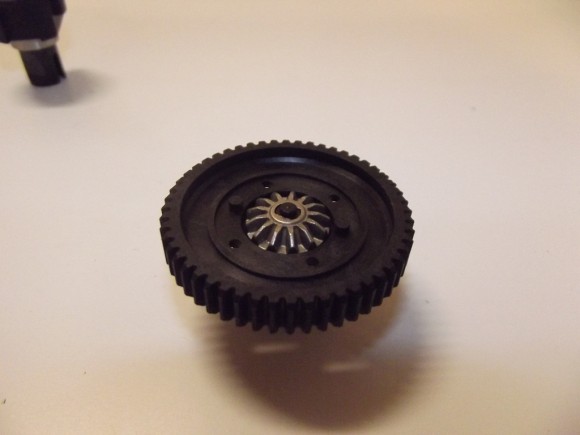 Which is held in with a small C clip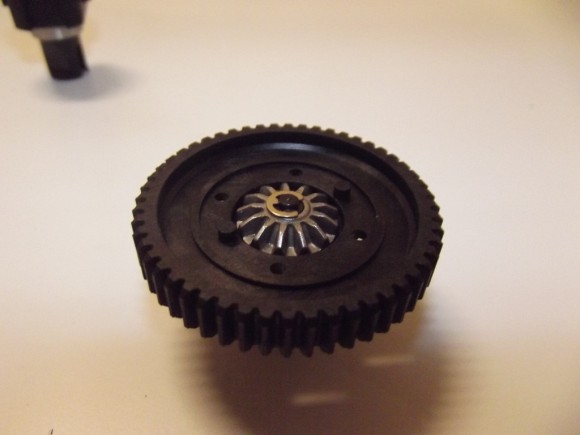 This paper gasket is to stop leakage from the center diff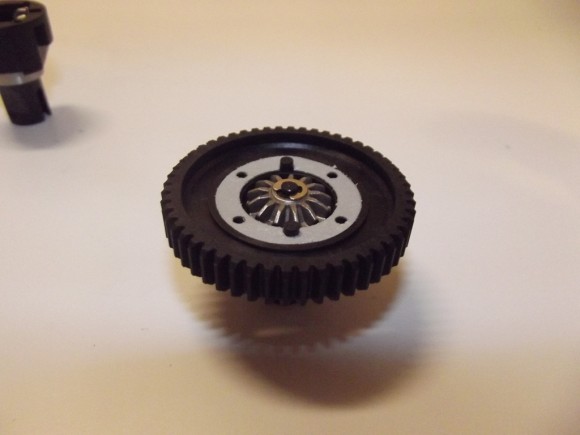 Axial included a bottle of 20,000 wt diff oil, which we'll use in the center diff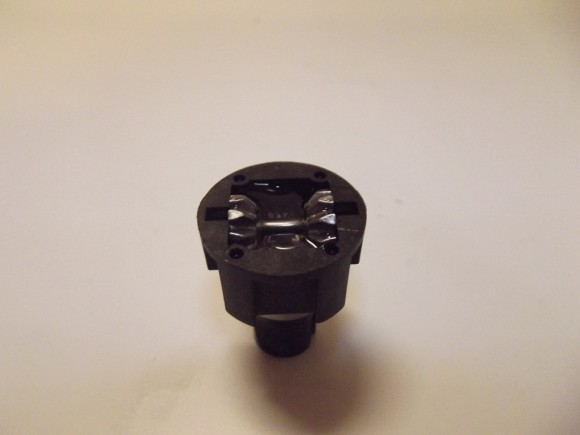 And then mount the two halves together.