Let's crack this badboy open. If you caught our teaser a few months before this thing was released, Axial leaked the artwork you see on the underside of the lid on the box.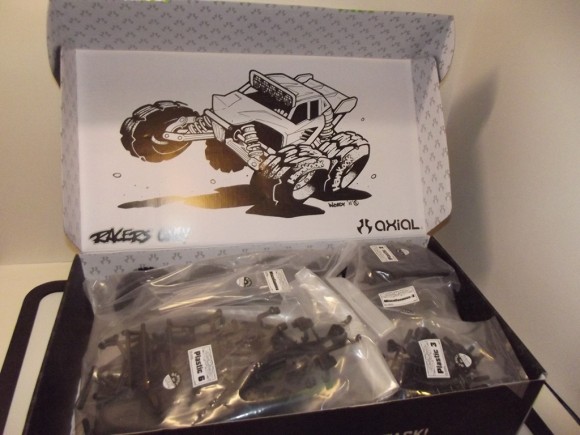 Everything is organized into bags. There is one large bag with numerous hardware bags within it. Then there are a few plastics bags. There are two bags with body parts, which we'll get to much later.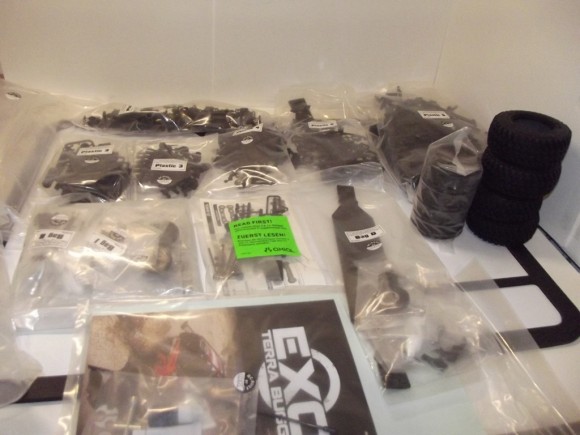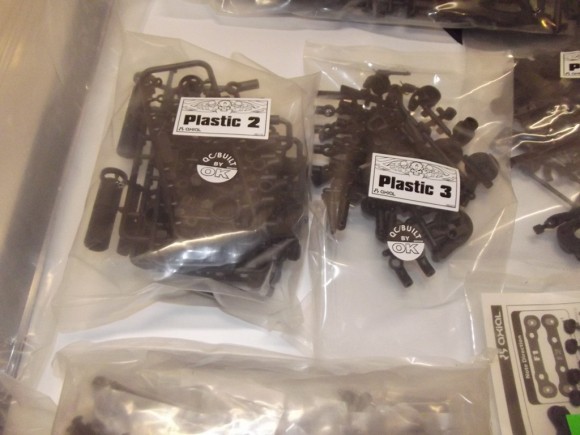 Here is the "Bag O' Hardware"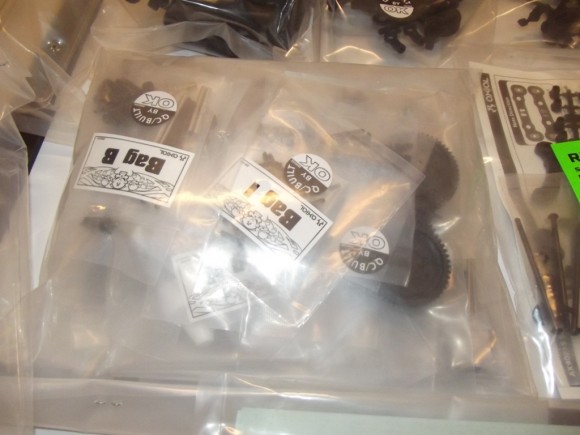 The kit we received had this bag in it. When I got to the steps mentioned in the addendum, the only thing I could tell that was different was in the extra bag they showed greater detail with the toe blocks.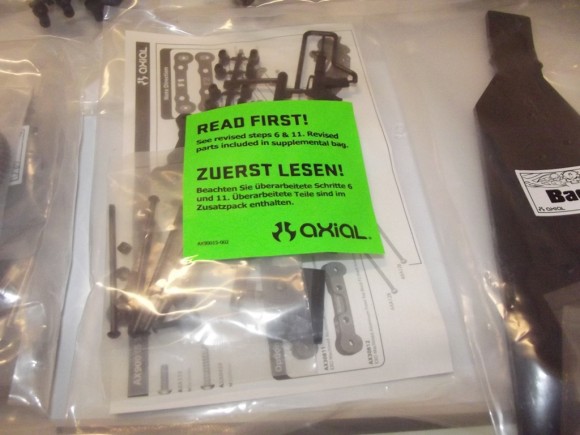 The EXO comes with a full set of tires and wheels. The tires and wheels for the front are slightly thinner than those for the rear.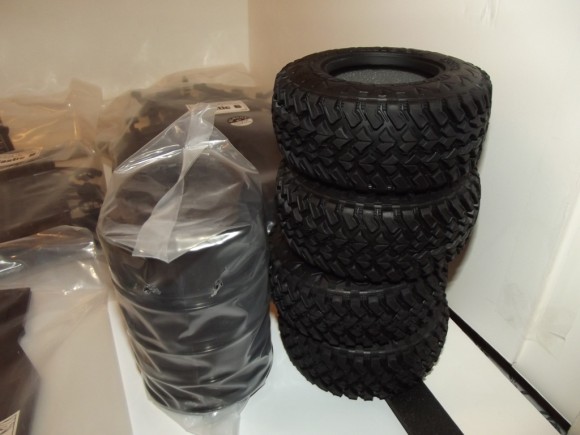 They include a full decal sheet for you, with various interior decals as well as a bunch for the exterior should you want to use them.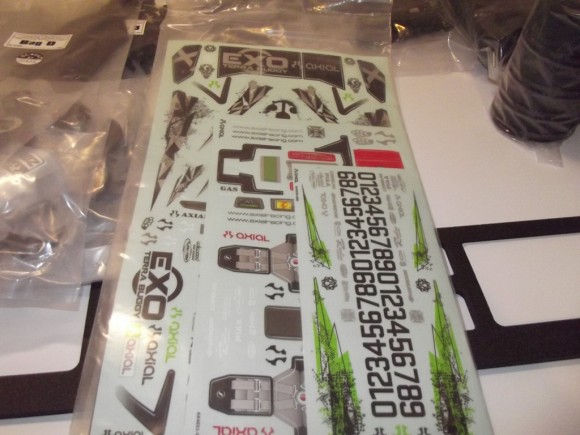 The way Axial kits work, you make your way through the hardware bags in order. When I built the Axial SCX-10 last year, I noticed then that while I worked through the hardware bags I was also working through the plastics bags in order. Let's see if the EXO follows the same logic.