Bag H. Time for some suspension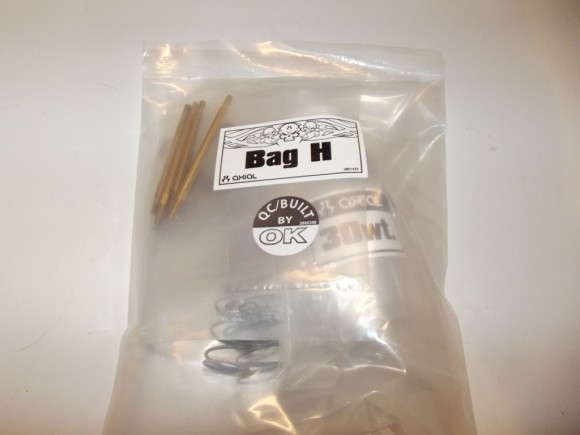 The shocks included with the EXO Terra buggy are plastic bodied, oil filled shocks. They include a bottle of 30 wt oil with the kit.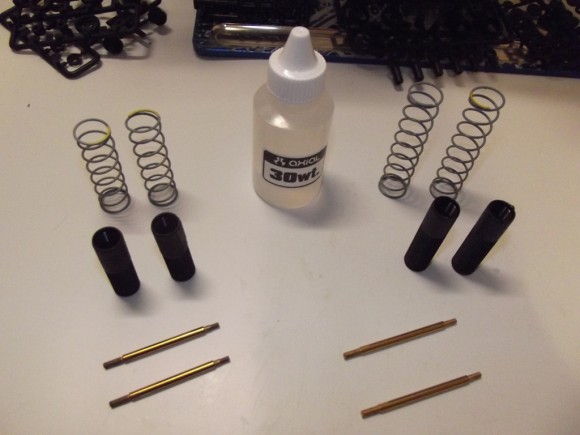 We'll start by putting a washer on the end of the shaft.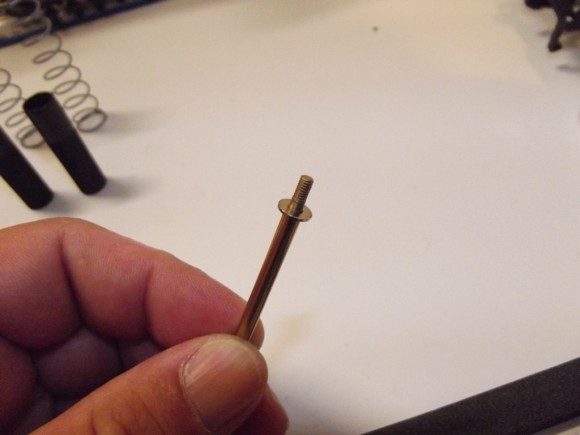 Followed by the piston.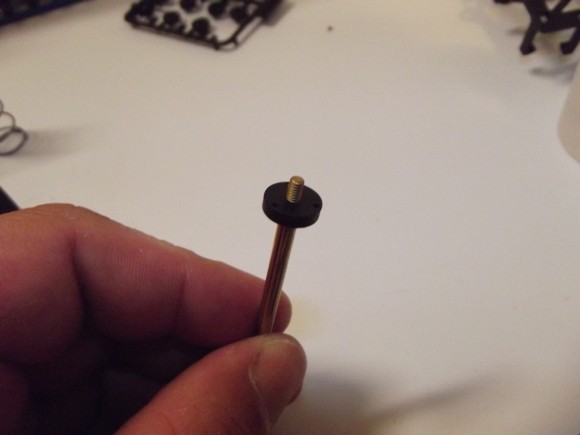 And another washer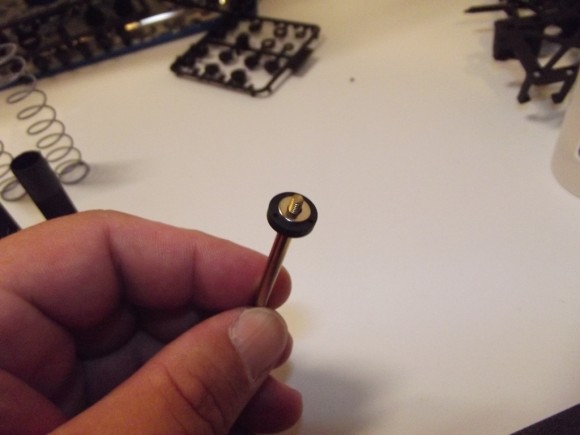 A locknut holds it all together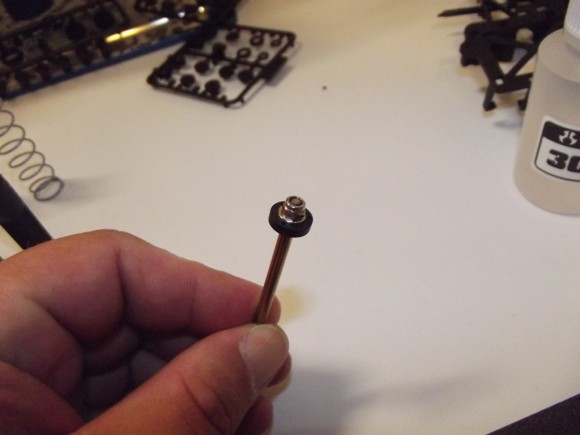 On the bottom of the shock, this cap gets an o-ring inside to help seal it from leaking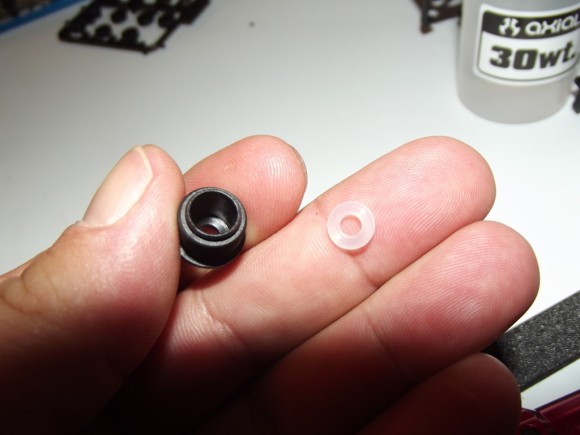 This plastic bushing helps fill the gap between the two O-rings in the bottom shock cap.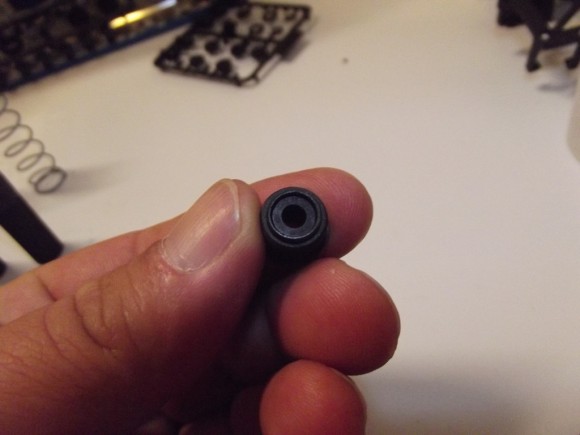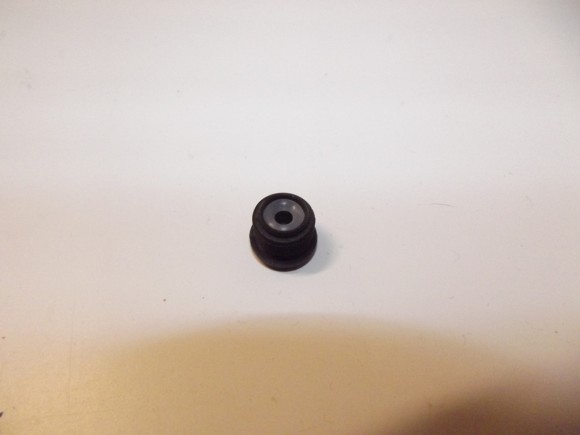 Then the lower cap gets another O-ring around the outside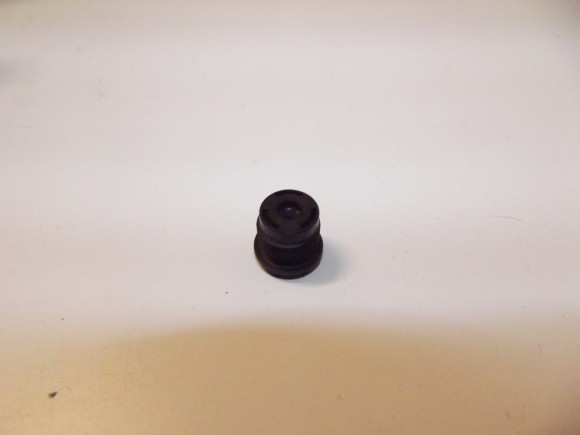 Here is One shock with the lower cap installed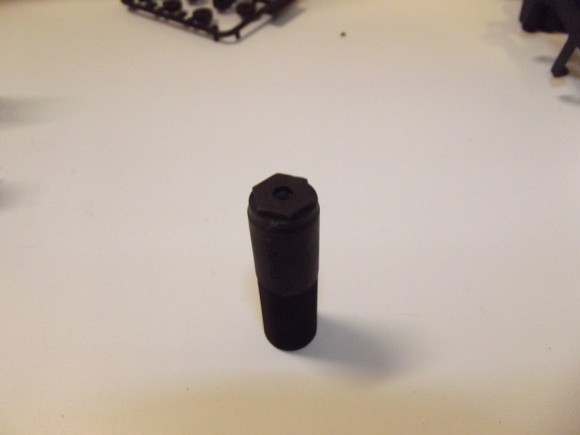 Insert the shock shaft with the piston installed from the top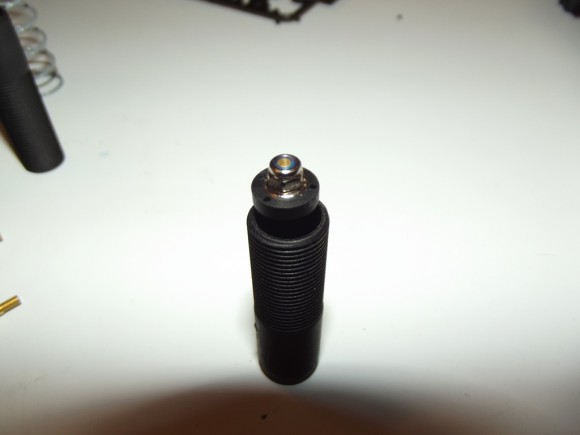 I also threaded on the upper spring perch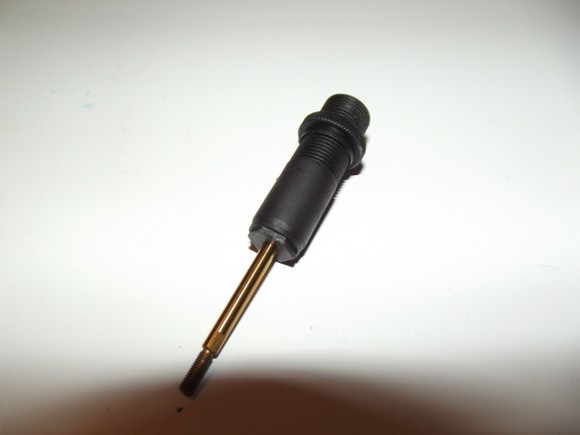 Axial included 30 wt shock oil with the kit, and all 4 shocks were filled with this fluid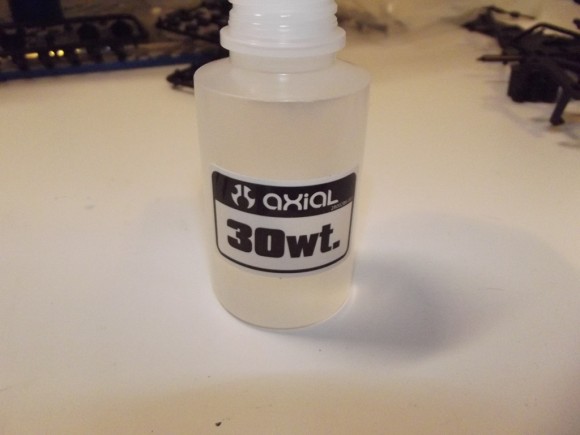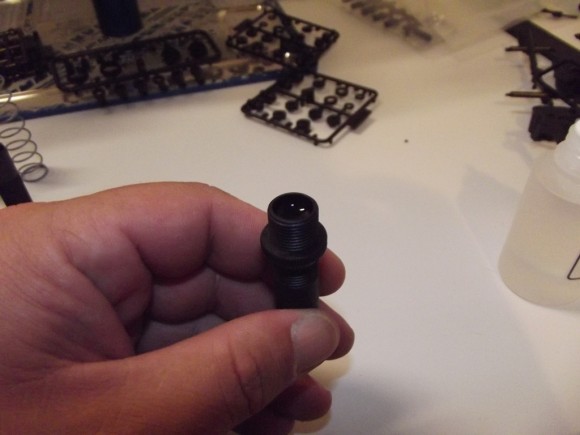 Before you thread the shock cap on, this rubber bladder gets put inside the cap. I set it on here so you can see the orientation the bladder should face, but it goes inside the cap before the cap gets threaded on.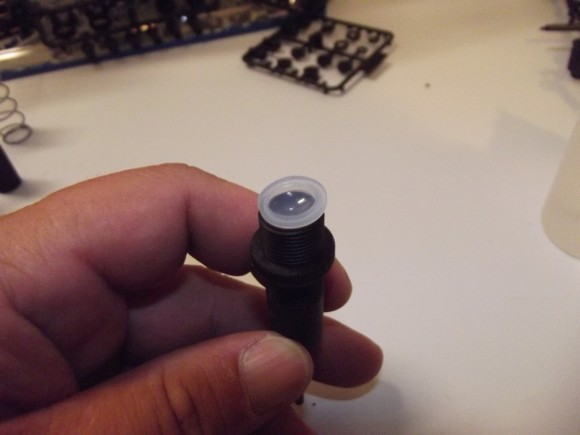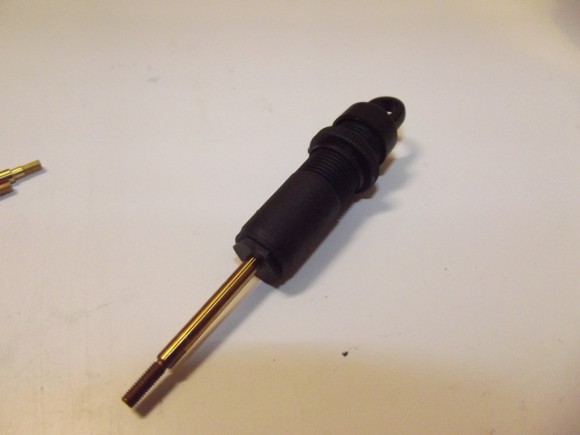 Next this little grommet goes on the shock shaft. This is to help absorb the impact if the shock over bottoms out, and prevent the piston from hitting the shock cap.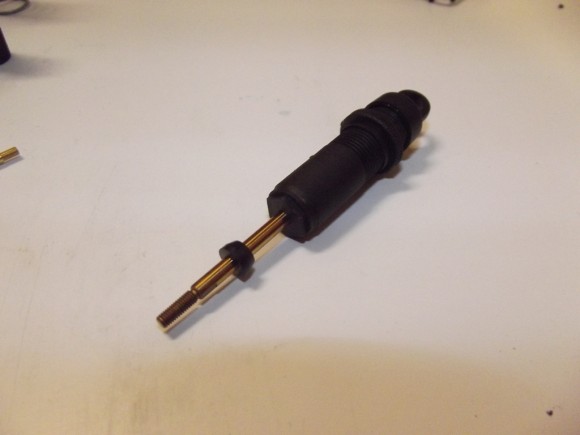 Thread the shock end onto the shaft, and insert the plastic bushing. They give you full size pictures in the book so you make the shocks the right length.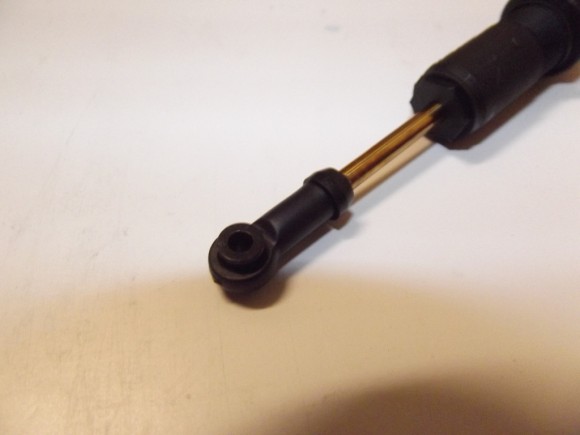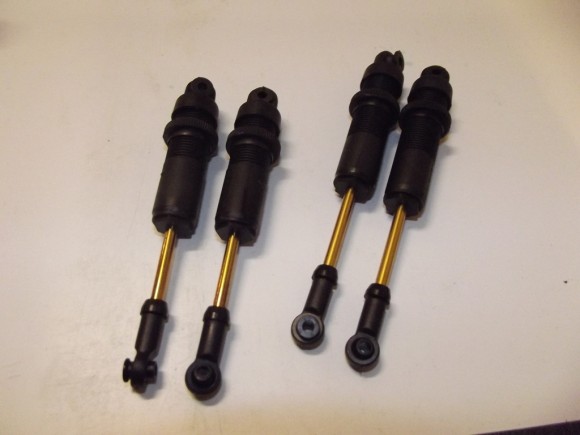 Another typo in the manual. Just like the rest, if you look at the picture of the part you can figure it out fairly easily. The book says the lower spring perch is part (4) on this tree, when it is actually (6)